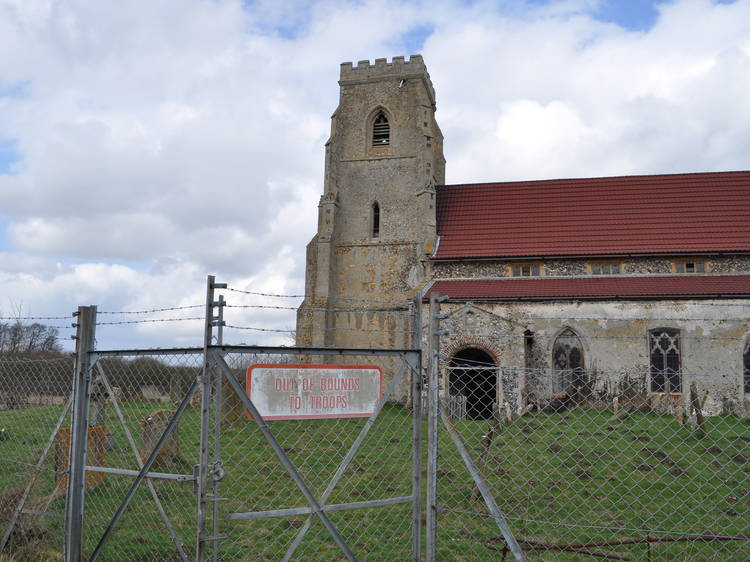 Photograph: Nick Mutton / geograph.org.uk
In 1942 as the Second World War raged on, six small villages in the Stanford area of Norfolk were evacuated by the British Army to create a pretend battleground used to train troops being deployed in Europe. Despite the huge sacrifices they made for the war effort, the 500 or so inhabitants of Buckenham Tofts, Langford, Stanford, Sturston, Tottington and West Tofts were never allowed to return.
What is now known as the Stanford Training Area (or STANTA) has been used as a filming location for the sitcom Dad's Army and in the preparations for every major British Army deployment since WW2. As a live firing area, civilian access to the abandoned site is only granted for a small number of tours each year. Probably for the best.