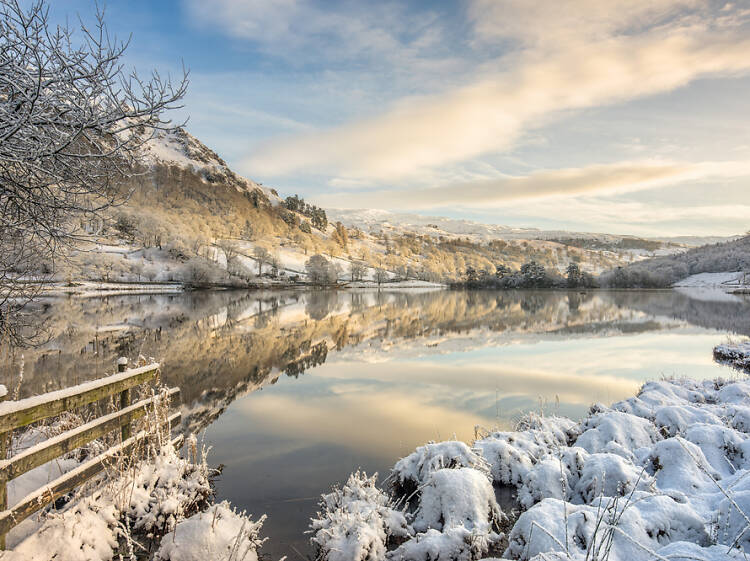 Photograph: Michael Hilton / Shutterstock
1.

Rydal Water, Lake District
This breathtaking lakeside circuit is a treat all year round, but it takes on a new air of magic when temperatures hit minus figures. An easy walking trail that is suitable for families (make sure everyone is wearing suitable footwear!) it curls around the foot of Nab Scar before heading along the low side of Loughrigg Fell, offering magical views over the water. You'll finish up your walk crossing the River Rothay before ending up back where you started.
Duration: 4.5km, 1-2 hours.
Getting there: Head to the car park for the Rydal Water Circular Walk from Ambleside, off the A591.