Heads up! We're working hard to be accurate – but these are unusual times, so please always check before heading out.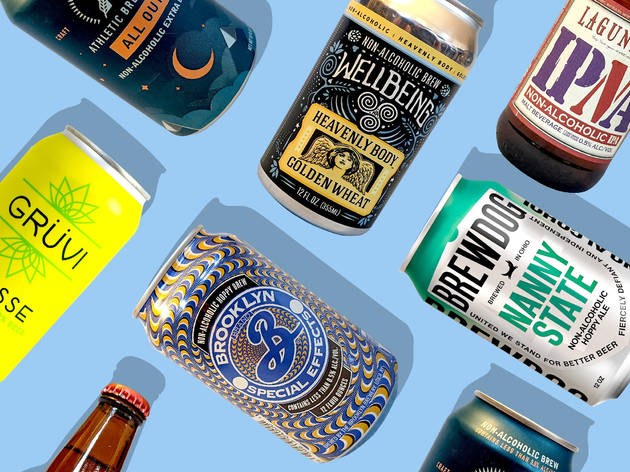 7 non-alcoholic craft beers that don't sacrifice flavor
These tasty brews faithfully emulate IPAs, sours and amber ales—minus the booze.
Drinking non-alcoholic beer once meant settling for a thin, watery imitation of a bland lager. Thankfully, those days are behind us. Demand is on the rise for zero-proof brews that do a better job of mimicking the flavors of their boozy counterparts, and craft breweries (including a few that exclusively produce NA creations) have answered the call. That means that it's finally possible to sip a decent IPA or pour yourself a funky sour beer that provide all of the taste and none of the hangover. Whether you're sober, cutting out alcohol for a few weeks or just trying to drink a little less, here are seven non-alcoholic craft brews that you'll actually look forward to cracking open.
The best non-alcoholic craft beers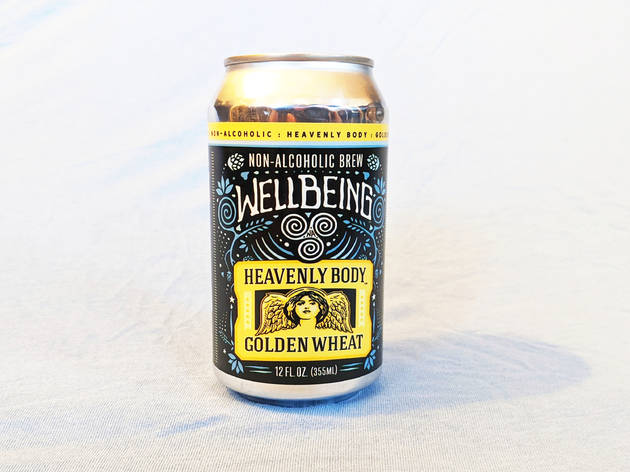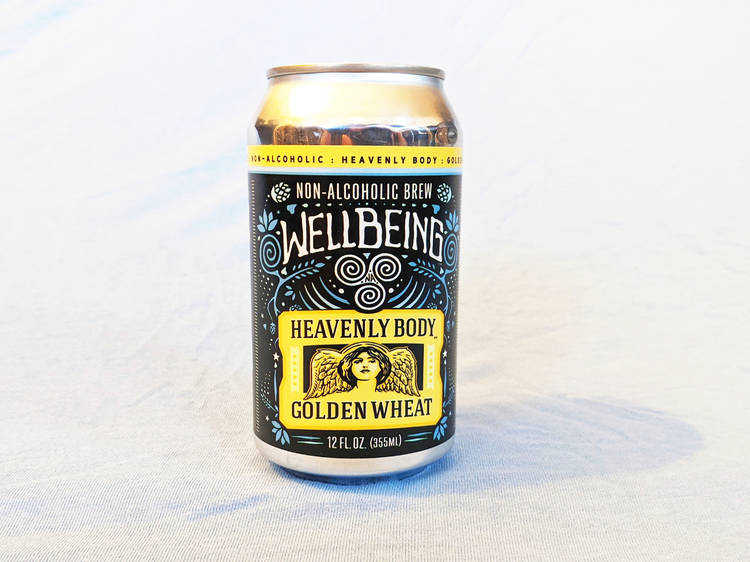 Photograph: Zach Long
1. Wellbeing Brewing Company Heavenly Body Golden Wheat
While most non-alcoholic beers inevitably tend to taste watered-down when compared to their full-alcohol counterparts, Wellbeing's Heavenly Body Golden Wheat manages to replicate the robust mouthfeel of a boozy brew. We suspect that the presence of wheat (which lends the liquid a slight cloudiness) might have something to do with it—and the subtle floral and citrus notes don't hurt either. Put this one in a glass with an orange slice garnish and enjoy the flavors, minus the buzz.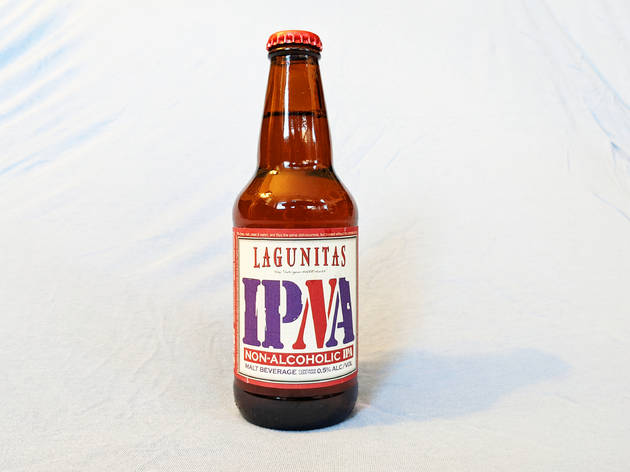 Photograph: Zach Long
If you've had Lagunitas' ubiquitous IPA, you know exactly what to expect from this booze-free version. The West Coast brewery uses the same ingredients that go into its flagship beer to create the IPNA, right down to the exact trio of hops. Prominent citrus and pine flavors coupled with some extra carbonation mean that you could nearly mistake this non-alcoholic brew for its full-ABV brethren.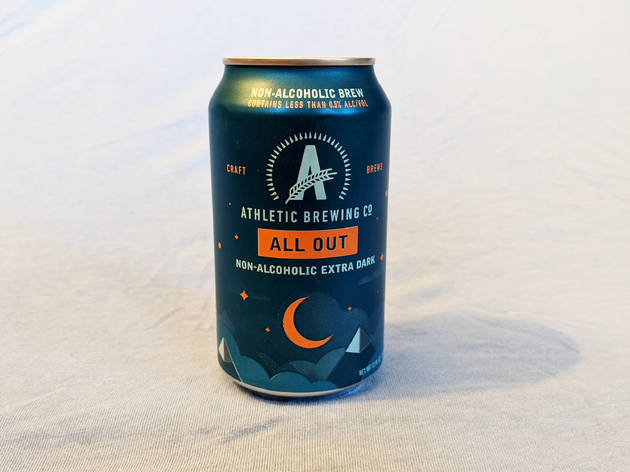 Photograph: Zach Long
3. Athletic Brewing Co All Out Stout
It's particularly challenging to create a non-alcoholic facsimile of a stout, as darker brews are typically thicker in consistency and richer in flavor. Athletic Brewing Co's booze-less stout can't match the creamy body of a Guinness Draught, but it nails the roasty, coffee-like taste of dark beer that we crave when the weather starts getting chilly.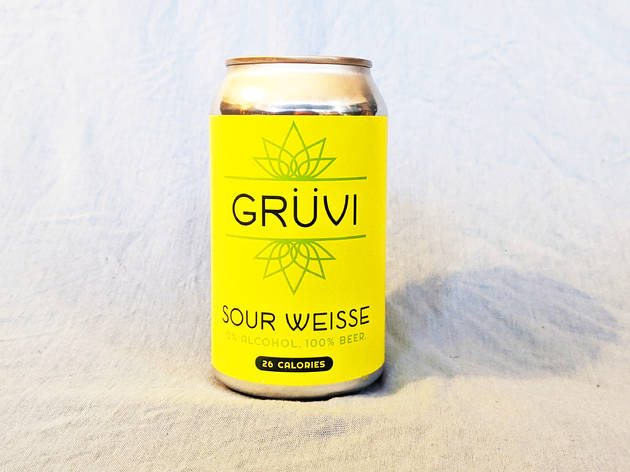 Photograph: Zach Long
Looking for a non-alcoholic beverage that assaults your tastebuds with the acidity of an extremely sour beer? Try kombucha. For those craving a more subtle take on the popular craft beer style, Grüvi's Sour Weisse should suffice, inspired by slightly funky and totally refreshing German Weisse beers. This wheat-forward brew boasts a crisp lemon flavor and a bit of tartness—in fact, it's pretty close to being a non-alcoholic shandy.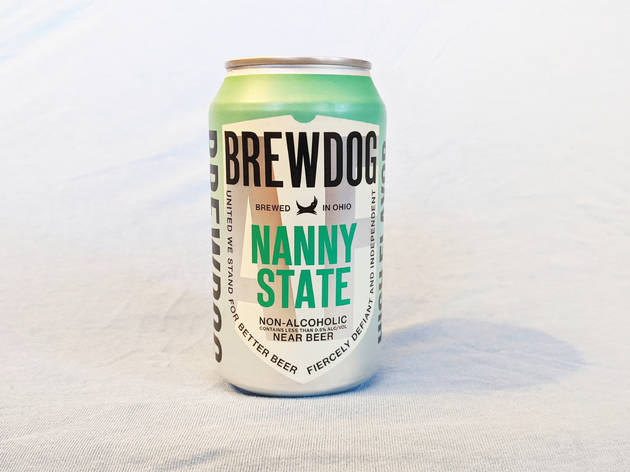 Photograph: Zach Long
A Scottish brewery that has established its American headquarters in Columbus, Ohio, BrewDog offers NA versions of its flagship beers like Elvis Juice and Punk IPA, but its most widely distributed "near beer" is Nanny State. Packed with Centennial, Amarillo, Columbus, Cascade and Simcoe hops, this pale ale has enough bright, bitter flavor that you might not notice the slightly thin, malty aftertaste. And if you're counting calories, this one comes in at just 21 per can.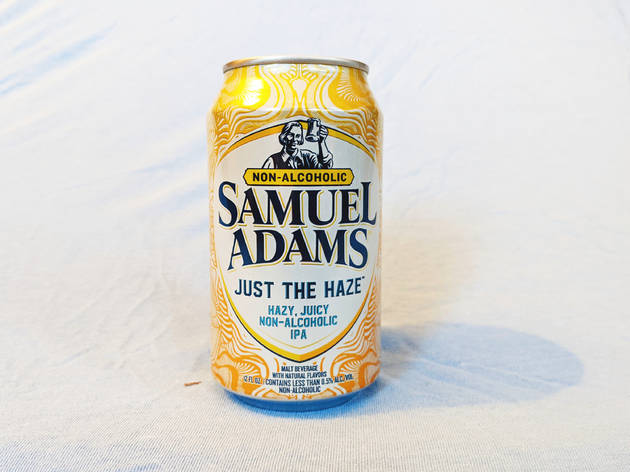 Photograph: Zach Long
6. Samuel Adams Just the Haze
America's second largest craft brewery recently debuted its first-ever non-alcoholic beer, seeking to replicate the juicy, hop-forward flavors of popular hazy IPAs. Samuel Adams' Just the Haze mostly succeeds, harnessing Sabro, Citra, Mosaic and Cascade hops to create an appropriately cloudy concoction that boasts the tangy, sweet tastes of oranges and pineapples. Those searching for an NA IPA with more balanced bitterness will have to look elsewhere, but for anyone crazing a booze-free juice bomb, Just the Haze is just the thing.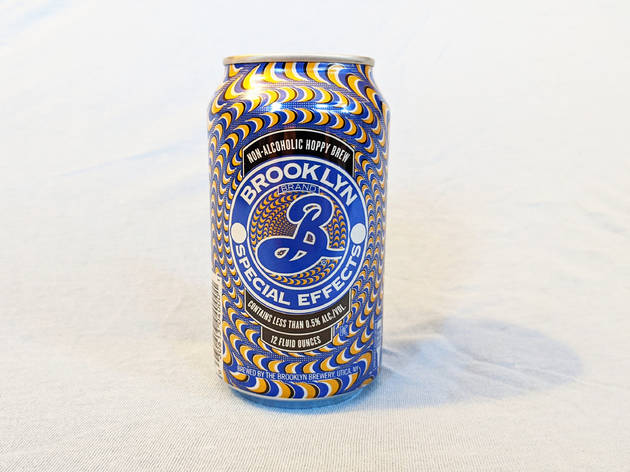 Photograph: Zach Long
7. Brooklyn Brewery Special Effects Hoppy Amber
Packaged in a kaleidoscopic can, this zero-proof brew (one of two varieties produced by Brooklyn Brewery) is an interesting amalgamation of full-alcohol beer styles. Dry-hopping imbues the beer with some tangy grapefruit notes that are reminiscent of a pale ale, but it's balanced with the smooth caramel flavors of an amber ale. If you don't want to blast your tastebuds with excessive bitterness, this could be the NA option for you.