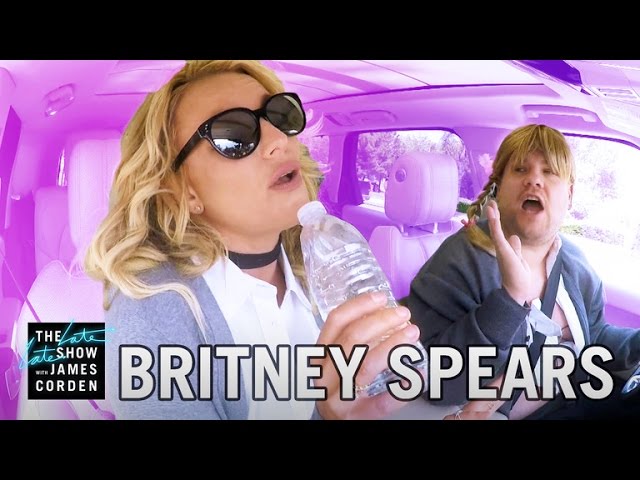 We've been waiting for this: Pop princess Britney Spears appeared on The Late Late Show with James Corden's Carpool Karaoke last night and the segment was everything we've ever wanted.
Promoting her new album Glory, which is officially out today, Spears sang her hits while Corden asked her all the questions we've ever wanted to ask her since first getting to know her back in 1998.
"I want more," says Spears while discussing having more kids. "I would like, like 3 more. I have to find the right guy first and then, you know!" In true pop star fashion, she then proceeds to sing the chorus to Ace of Base's All That She Wants ("All that she wants is a little baby") and giggle her way into telling us that she doesn't believe in marriage anymore.
Then the two give us the best robot and roof raising moves we've seen in quite some time while singing along to Womanizer. Talk about a walk down a '90s themed memory lane.
But the most interesting part of the interview/performance comes courtesy of Spears' aliases when checking into hotels. "What are some ones you'll never be using again?" asks Corden. "I Need a D**k, A Lot of Warm Heart, Chastity Montgomery," she responds.
And because a Britney appearance is never complete without a Baby One More Time reference, the last bit of the segment involves the two stars changing into outfits reminiscent of that famous music video (complete with a wig and a bottle of water functioning as a microphone) that got us all nostalgic for the times that were. Happy viewing!