The MTV Video Music Awards have come a long way. From Michael Jackson singing a medley of his greatest hits in 1995 to Britney Spears and Christina Aguilera kissing Madonna during a much chronicled 2003 performance and Kanye West interrupting Taylor Swift's 2009 acceptance speech, it seems like the show has become more about the drama and less about the music throughout the years—until last night. As Rihanna and Beyonce took New York's Madison Square Garden's stage, we were reminded about the importance of the music. Below, find the 2016 moments (music related and none) that America is still talking about.
1. Alicia Keys shows up sans makeup
Following her essay on Lena Dunham's Lenny Letter, we weren't expecting the uber talented vocalist and new The Voice coach to be all dolled up, but it was still refreshing to see her stick to her decision to forego makeup even during one of music's most photographed nights. Needless to say, she looked stunning.
2. Kanye's 7-minute speech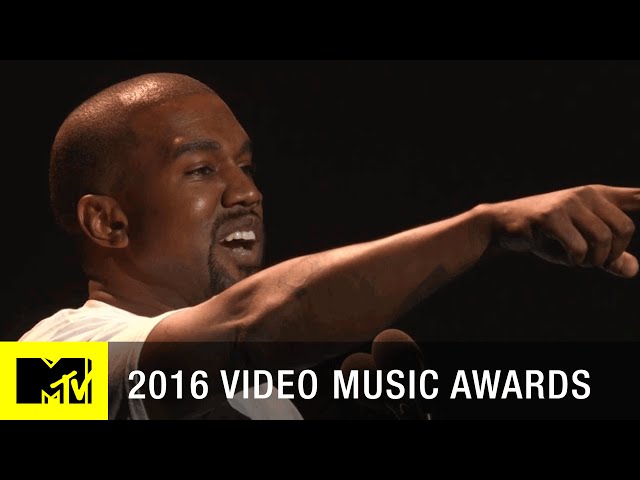 If this is what #Kanye2020 is going to look like, we're in for a treat. In what has become his signature move, Kanye took the stage with a specific mission but ended up going off on several tangents regarding fame, "the audacity of putting Anna Wintour right next to Donald Trump," Amber Rose and some other gibberish we're still unsure of ("I came here to present my new video but before I do that, I'ma talk"). Shoutout to the artist's wife Kim Kardashian West lovingly glaring and smirking at her husband while boasting a just-got-out-of-the-shower look. In case you missed it, here is the full transcript.
3. Fifth Harmony's undeserved win
Fifth Harmony and Ty Dolla Sign won the Best Collaboration award for their "Work From Home" song, beating out Beyonce and Kendrick Lamar's "Freedom." The crowd booed them from Madison Square Garden and we booed them from our couches.
4. Beyonce drops the mic and reminds us she's the Queen
Beyonce performed a medley of her "Lemonade" hits and absolutely s-l-a-y-e-d it. She finished off by literally dropping the mic. Remember: ALL HAIL QUEEN B.
5. Drake professes his love for Rihanna in front of us all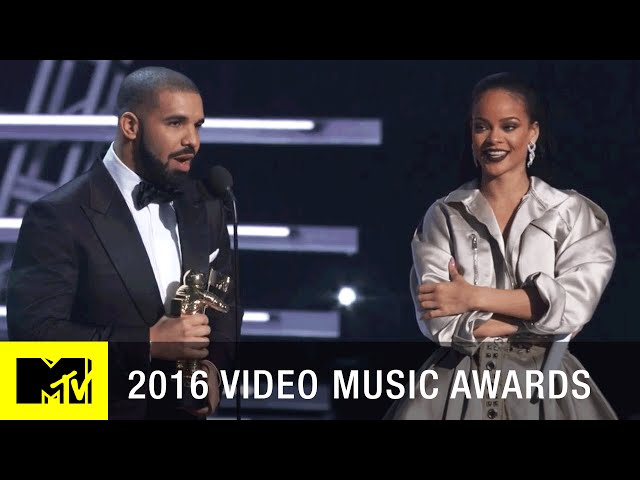 A tux-clad Drake presented Rihanna with a much deserved Video Vanguard award. Before handing her the Moonman, Drake delivered a great speech that culminated in a declaration of love: "She's someone I've been in love with since I was 22 years old. She's one of my best friends in the world."
6. It's Britney, B***h
With an introduction by Kim Kardashian West, Britney Spears returned to the VMA stage for the first time since her negatively reviewed 2007 performance and it seems like she's sort of/kind of/we hope/almost back. Although still clearly lip synching, Spears danced the night away and we're giving her an A for effort.
7. Rihanna performs four times
Opening the show and then performing a subsequent three times, Rihanna brought the music back to the show.
8. Michael Phelps in the house
After his star-studded Olympic performance, Phelps is a national treasure whose mere presence deserves a spot on any best of list.
9. #GirlPower: Beyonce and the Final Five on stage together
The night's theme was clearly female empowerment and its best display came courtesy of Olympic gold medalists Aly Raisman, Madison Kocian, Laurie Hernandez and Simone Biles—the Final Five (minus Gabby Douglas, who is currently recovering from a hospitalization)—as they met Queen B when giving her the Best Female Video Moonman. Can you blame them for being this excited?