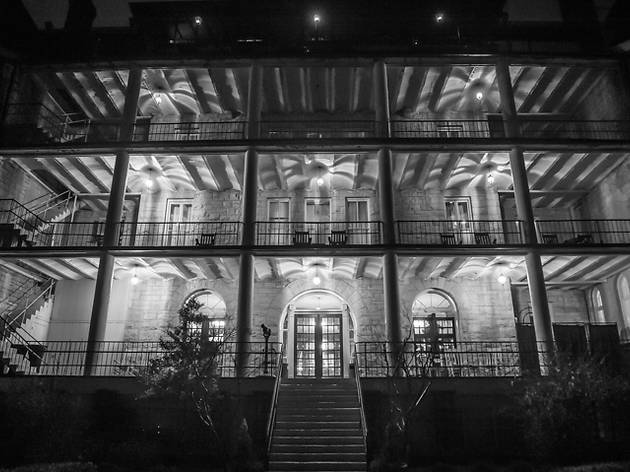 Plan a sleepover at the most haunted hotels in the USA
You probably won't be doing much sleeping while staying at the spookiest haunted hotels in the U.S., but go ahead and try
We don't understand it, but a lot of people like to stay the night in haunted places, especially around Halloween. Luckily, you don't have to camp out somewhere weird to see a ghost; there are plenty of phantoms lurking in haunted hotels across the U.S. and you also get a comfy bed and fluffy pillows to hide under—if it comes to that. (We also know about some haunted Airbnbs, if you're into that sort of thing.) So consider yourself warned: You will likely not be doing much sleeping after hearing the tales that occurred at these hotels.
Staying in this Halloween? Embark on a virtual ghost tour of the most haunted places in the U.S. from the safety of your home.
RECOMMENDED: The scariest real-life haunted houses in the U.S.
Haunted hotels in the U.S.
See more ghosts in these U.S. cities
You may spot a few ghosts near these haunted places in NYC.
Chicago's haunted spots are spooky, scary and just plain odd.
From ghost sightings to strange noises, check out these 13 haunted places in L.A. for some real scares