The 20 best R&B songs ever
We pick the best R&B songs of all time, from New Jack Swing to Beyoncé. Lower the lights and get down to old-school jams and modern soul.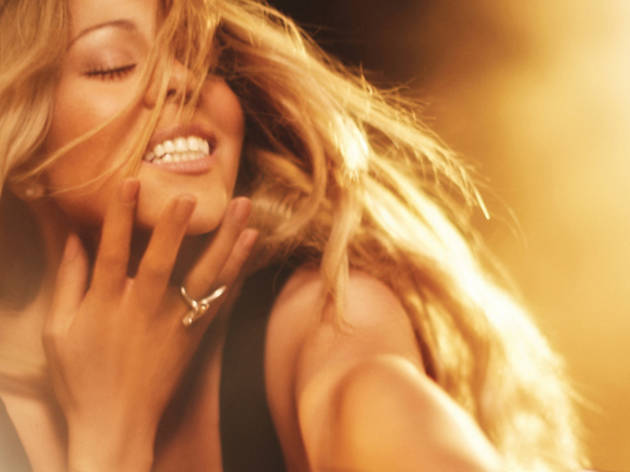 It's official: R&B is big news again. Smooth and soulful is the name of the game in the twenty-tens: veterans like Pharrell are back in the charts, newcomers such as Frank Ocean and FKA twigs are putting an innovative spin on classic R&B sounds, and asses in dance clubs are shaking to the bassy sounds of old-school R&B. So we decided to take a bump 'n' grind down memory lane and round up the top R&B songs from the last quarter-century, from great old-school love songs to new jams by younger artists. Crank it up and get low.
Best R&B songs ever
20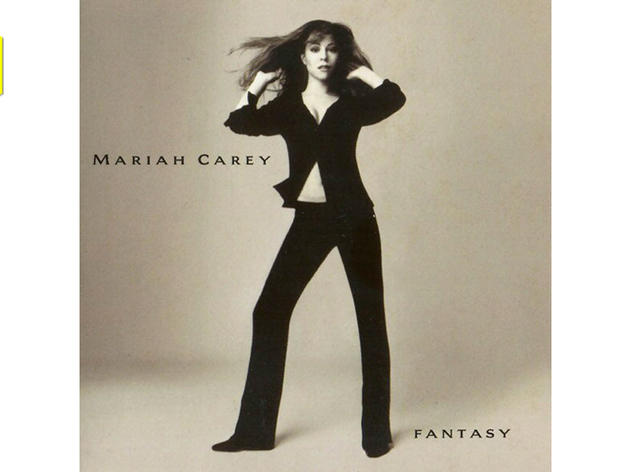 "Fantasy" by Mariah Carey
For all her cartoonishness, Mariah is no dummy, and this Sean Combs–produced track marked a deliberate move towards a more R&B sound for the wonder-warbler in 1995. But what's great about "Fantasy" is that its sugar-sweet sentiment is completely convincing and beguiling—an irresistible update on the 1981 Tom Tom Club single it samples so liberally.—Sophie Harris


19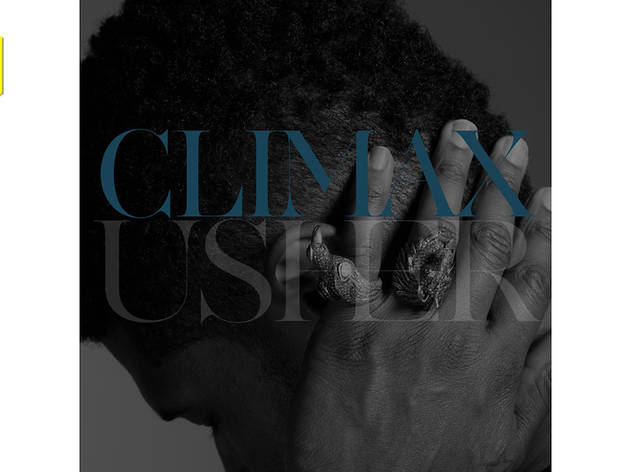 Usher Raymond IV has a brace of potential entries into the pantheon of R&B. So, why 2010's "Climax"? Well, firstly, factor in the uncharacteristically restrained production from Diplo (not to mention the string arrangement from Björk collaborator Nico Muhly). Then, add that falsetto: a thick stream of high-pitched, sadsack emoting that only a few men on the planet could pull off without serious injury. Mix them together and you have the perfect modern R&B record—one that proves the genre has the ability to reinvent itself for generations to come.—Oliver Keens


18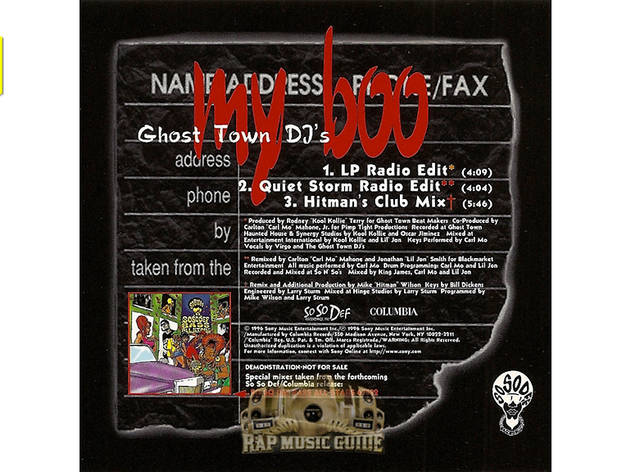 "My Boo" by Ghost Town DJs
Heavily influenced by Miami bass (an amped-up hybrid of hip-hop and '80s electro), "My Boo" was the first and only hit from the little-known outfit Ghost Town DJs. Filled with silky vocal harmonies layered over punchy beats, it's instant and infectious, and remains an underground R&B classic.—Tristan Parker


17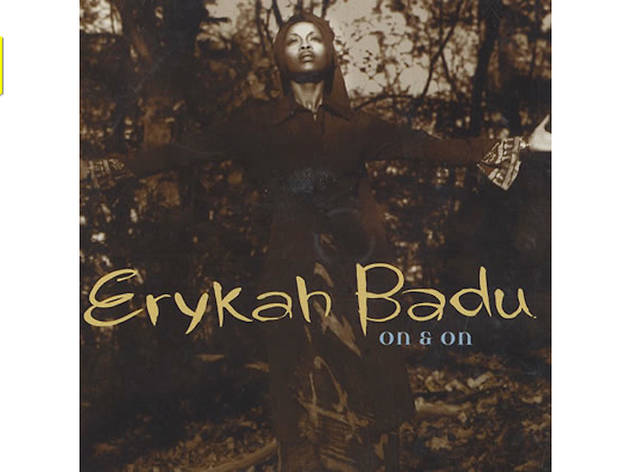 A cornerstone of the Texan singer's 1997 debut Baduizm, "On & On" weaves an entrancing spell, dropping knotty, mystical lyrics over a silky neo-soul groove that's over all too soon. It's the kind of song you're meant to set on repeat, slide back on the couch and fall in to.—Andrew Frisicano


16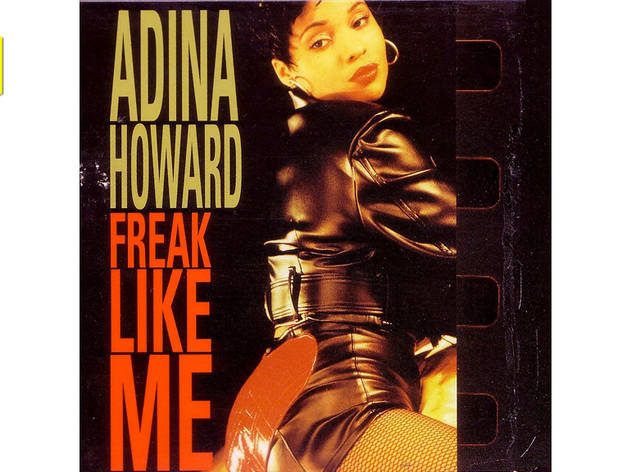 "Freak Like Me" by Adina Howard
The slow, sultry grooves and anthemic, gospel-indebted chorus of Adina Howard's Sly And The Family Stone–sampling debut single still sound just as slinky today as they did in 1995. She never really came close to bettering "Freak Like Me" (though she certainly tried to out-sex it in songs like "Buttnaked" and "Sexual Needs"), but she never really needed to.—Tristan Parker


15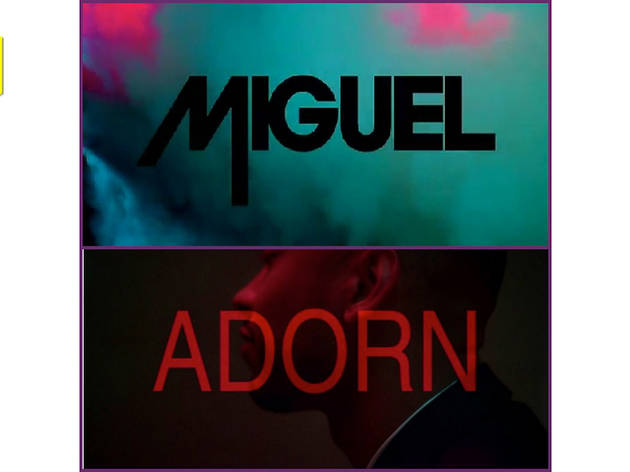 Smooth-singing Miguel toes the line between lothario and sweetheart: in his voice, one can hear shades of a young Marvin Gaye. The dichotomy is laid plain in his impassioned 2012 breakout single, "Adorn", a song about love and sex in equal measure.—Andrew Frisicano


14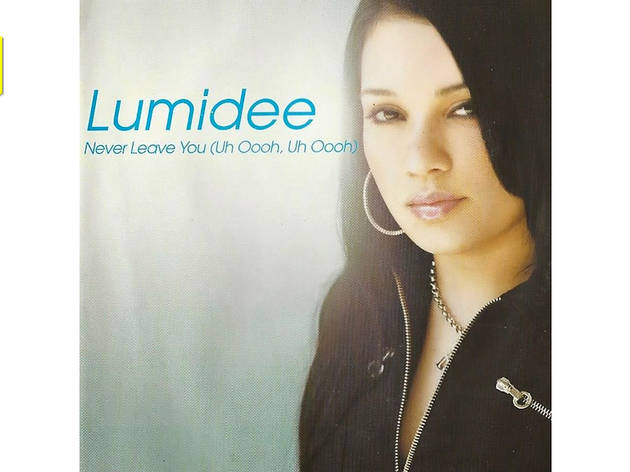 "Never Leave You (Uh Oooh, Uh Oooh)" by Lumidee
It's a marvel of simplicity. There are only two things at work on this deep, seductive 2003 hit: a dubby vocal and a smoking-hot beat. The latter is actually a well-worn mix of kicks and claps, created in Jamaica by dancehall producer Steven Marsden and known as the "Diwali" rhythm. Though used numerous times by Sean Paul, ODB, Elephant Man and more, it never sounded better than when Harlem-born singer Lumidee blessed the track with a vocal so haunting and hazy it practically invented hipster R&B at a stroke.—Oliver Keens


13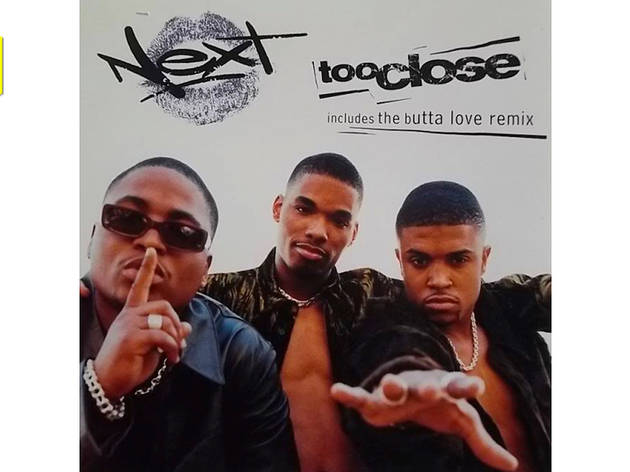 This is one of those songs you inexplicably know all the lyrics to and sing them without really realising what's coming out of your mouth. A blue-balls R&B hit from 1997, "Too Close" tells the tale of a man becoming uncontrollably aroused on the dance floor, with gems like "it's almost like we're sexing" and "I feel a little poke coming through". Fortunately, it's enough of a hip-shaker that the ridiculous lyrics just make it more endearing—if not actually sexy.—Kate Wertheimer


12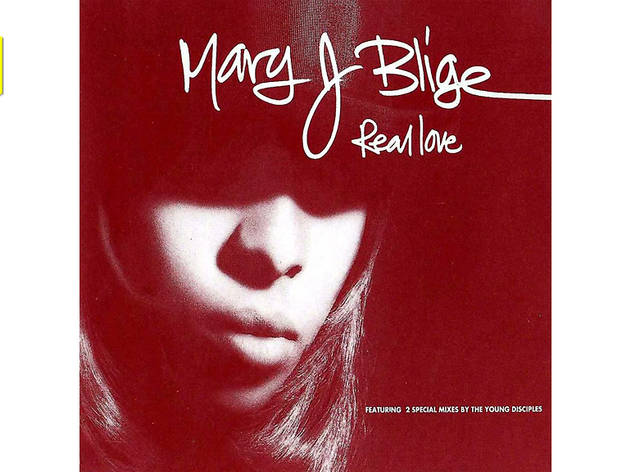 "Real Love" by Mary J Blige
Dressed in a baseball jersey and combat boots, Blige outwardly announced she was no sexpot diva. There was an air of violence under her bittersweet bellowing—palpable scarring that ran deeper than adolescent heartache. For that, "Real Love", her second ever single in 1992, had as much in common with The Shangri-Las as Biggie Smalls, with executive producer Puffy Combs proving that NYC's housing projects were its new Brill Building. Produced by one of The Fat Boys, the beat has lingering traces of New Jack Swing's stuttering hopscotch, yet it bangs more like an ecstatic house track slowed down to subway clatter. From here on out, hip-hop and R&B were married.—Brent DiCrescenzo


11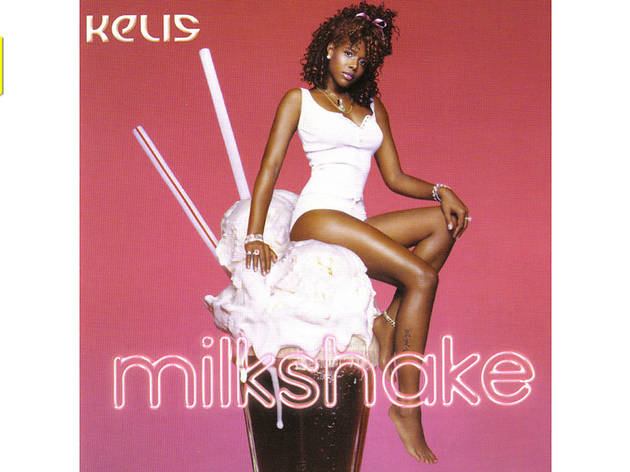 Who'd have thought that anything on the McDonald's menu could inspire something this funky? An edgy Neptunes beat keeps it pumping, while star-in-the-making Kelis gets braggadocious about her dairy drinks. Other highlights: the twerktastic video (with a cameo by Kelis's future husband Nas), an excellent use of the word "thee", the blasting bass synth pushing up against the delicate darbuka drum percussion, and the inexplicable "ding" noise every few bars that you can't unhear now. You're welcome.—James Manning


10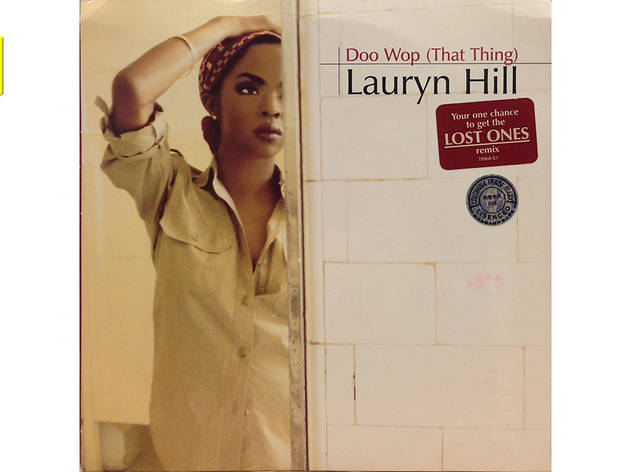 The simplest two-chord piano riff, a few familiar shoop harmonies and a burst of horns announced the former Fugee as a formidable, rare talent in 1998. Ms. Lauryn Hill in her prime was a force like no other: some 15 years later, few artists—hip-hop, R&B or otherwise—have been able to approach "Doo Wop"s combination of political empowerment and pure musical pleasure.—Andrew Frisicano


9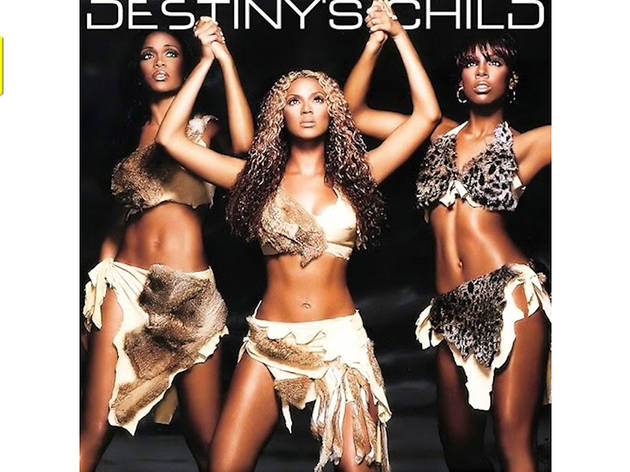 "Survivor" by Destiny's Child
No messing about here: Beyoncé goes straight in with the disses ("Now that you're out of my life, I'm so much better") and keeps on cussing until that irresistible chorus rolls around again. Inspired by a desert island reality TV show and the dissolution of the group's original line-up, "Survivor" is an unstoppable force that rides on relentless waves of synth strings. Of course, Michelle Williams (four solo lines in four minutes) might not be such a fan nowadays.—James Manning


8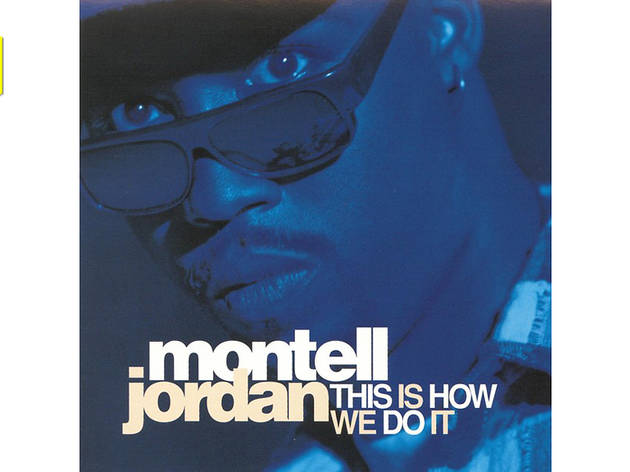 "This Is How We Do It" by Montell Jordan
Did anyone happen to wonder, back in 1995, how a young, Def Jam–signed singer got his sexy A-game on before a weekend of partying? If they did, Montell Jordan was only too happy to explain, via this unashamedly raunchy, upbeat, Billboard Chart–smashing debut single.—Tristan Parker


7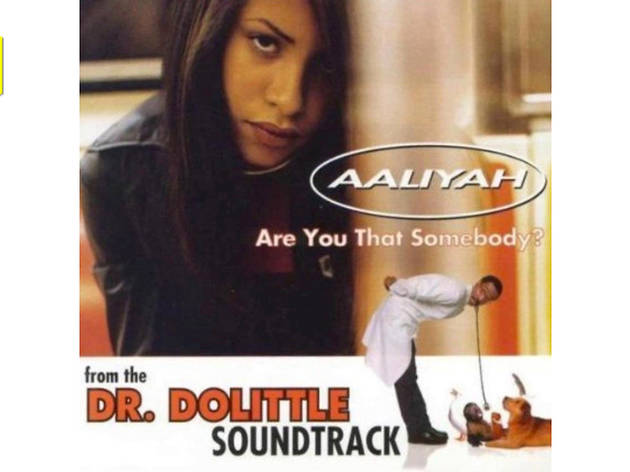 "Are You That Somebody?" by Aaliyah
It's astonishing that the Princess of R&B managed to accomplish so much before her death at 22. This sexy, Timbaland-produced stunner (from the Dr Dolittle soundtrack, weirdly) was one of her most memorable hits, a uniquely strange crossover gem in an all too short career.—Andrew Frisicano


6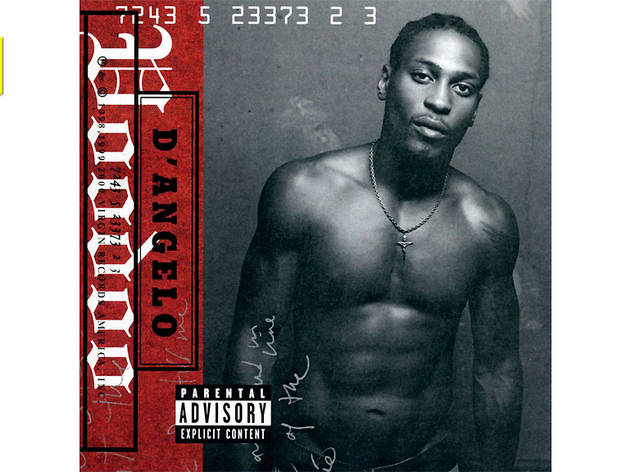 "Untitled (How Does It Feel)" by D'Angelo
If R&B be the music of sweet, sweet love-making (yes, that's the word we're using here), then for God's sake let's cue up some D'Angelo. Specifically, this glistening anthem from the "Brown Sugar" singer's 2000 album, Voodoo. Seduction is everything here, and what's so glorious about "Untitled" is that for all D'Angelo's intimate (okay, explicit) come-ons, the music takes its sweet time, slow-building to an ecstatic climax. And then there's that video….—Sophie Harris


5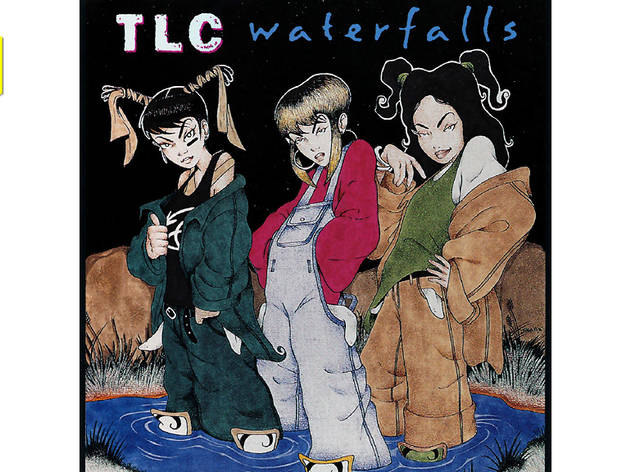 Conspiracy theories involving members of the Beatles are mostly tedious and ridiculous. Still, it's hard to deny the strange lyrical similarity between Paul McCartney's 1980 song "Waterfalls" and TLC's 1995 hit of the same name. So was Lisa "Left Eye" Lopez actually Macca in disguise? Definitely not. Treading a tasteful line between bumping neo-soul and classic balladry, TLC's world-weary tale of sex, drugs and death has aged significantly better than Macca's tank top.—Oliver Keens


4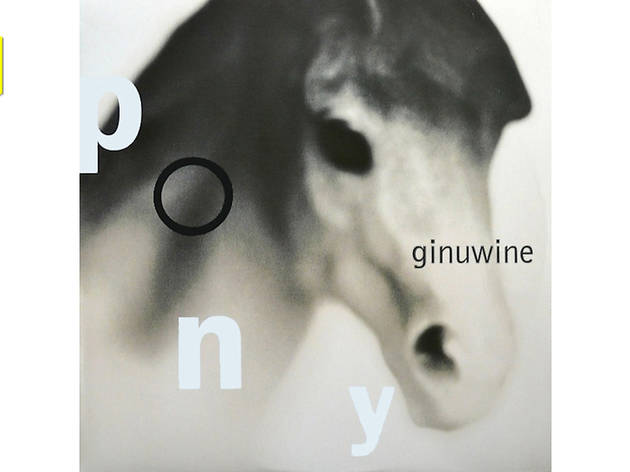 At 15 years old, budding hip hop producer Timothy Mosley was shot in the shoulder at a Red Lobster restaurant and was temporarily paralysed on his right side. So he taught himself to DJ with his left hand. Even after moving from Virginia to New York and being christened Timbaland by mentor DaVante Swing, Mosley continued to craft beats that sounded curiously leftist. Tasked by Swing to produce a track for Swing Mob crooner Ginuwune, Timbaland revolutionised R&B into pure studio art, replacing drum machines and guitars with beatboxing and cartoon sound effects. The low grind of "Pony" is all belching and Looney Tunes boings. "You'll be on my jockey team," Ginuwine sings from his hips. Sex can be silly.—Brent DiCrescenzo


3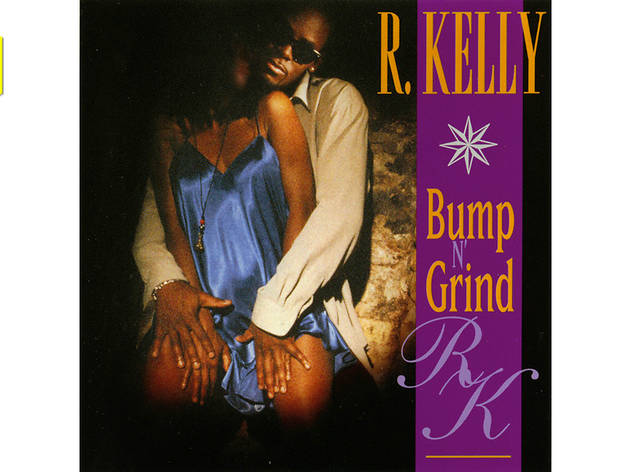 "Bump N' Grind" by R. Kelly
The second single off Kelly's 1994 solo debut 12 Play, "Bump N' Grind" keeps it slow and simple. It's got a bedroom-friendly beat, some sexy synth and straightforward, unapologetic lyrics (unlike some of Kelly's later hits, in which sex is creatively compared to, um, Jurassic Park). R. Kelly knows what you want, he knows what you need and frankly, he sees nothing wrong with it.—Kate Wertheimer


2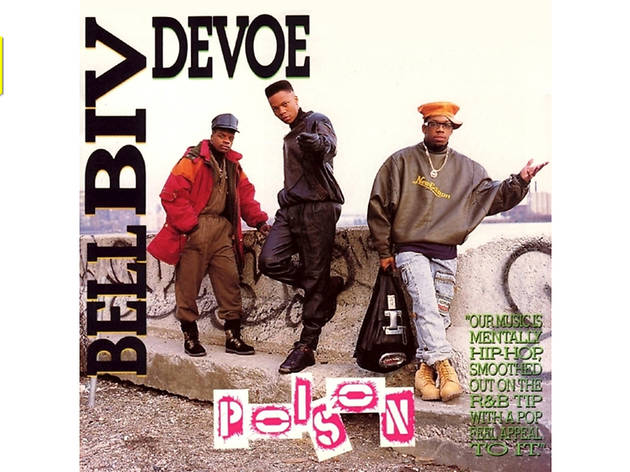 "Poison" by Bel Biv Devoe
A title card at the start of this 1990 video declared, "Our music is mental," which (depending on which side of the Atlantic you're reading this) can mean two separate things— both applicable here. With "Poison" the three-least-likely-to-succeed-from-New Edition shut the door on the '80s, smartly pushing teen bubblegum into sex-hungry rap territory. It's the sound of boy bands coming out on the other side of puberty, with the shuffling rhythm of synthetic snares—the epitome of New Jack Swing—prefiguring jungle and trap. It's also just as silly as it is AIDS-conscious, with Ricky Bell shouting one of pop's greatest non sequiturs in the chorus: "Never trust a big butt and a smile!"—Brent DiCrescenzo


1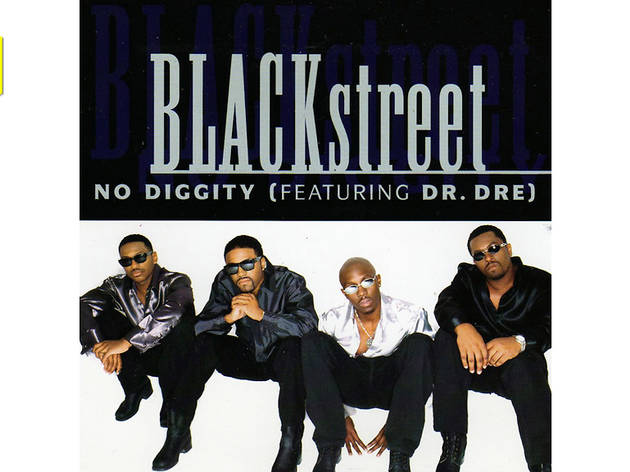 "No Diggity" by Blackstreet
The word "diggity" has many meanings, but let there be no confusion as to how it's meant in Blackstreet's stone-cold R&B smash featuring Dr. Dre and Queen Pen: no diggity, no doubt. And indeed everything about this 1996 hit is as flawless and clean as a diamond, from the instantly recognizable piano riff that kicks the song off to the hummed refrain that underpins it (courtesy of Bill Withers's "Grandma's Hands")—and of course, that unforgettable chorus. Play on, playa.—Sophie Harris


More to explore