The 50 best workout songs
Get motivated to run faster and pedal harder with our ultimate fitness playlist of the best workout songs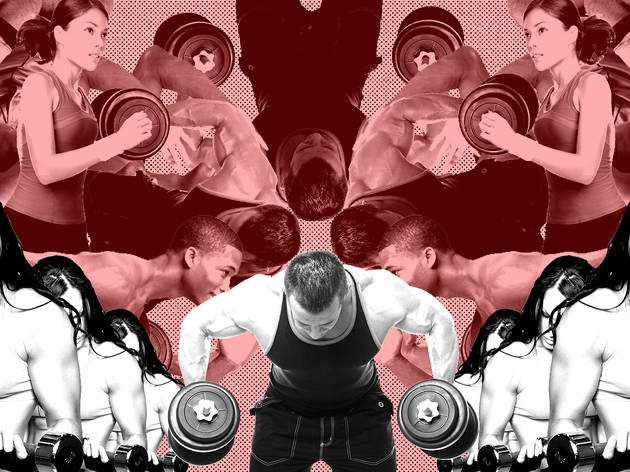 There's nothing quite like the adrenaline rush and feeling of triumph you get after a good workout. To help you, we've assembled the best workout songs known to humans right here, with the aim of giving you the finest goddamn exercise of your life. Choose a spot from the best gyms and health clubs in NYC and cue the playlist up—whether you need running tunes to set the pace of your jog, spinning music to pedal more powerfully or party songs to soundtrack your parkour sesh. You'll find red-hot workout hits by the White Stripes and the Foo Fighters, hip-hop classics from Missy Elliott and Jay Z and razzle-dazzle pop from Justin Timberlake and Beyoncé—all on one gleaming playlist. Think of us as your very own personal trainer. Now get to it!
Best workout songs 50–41
50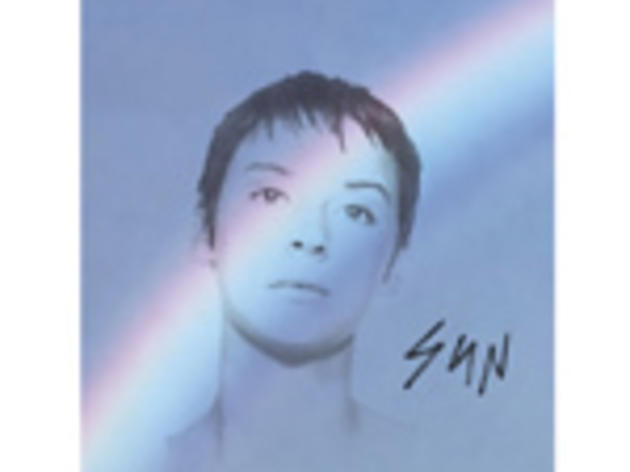 "Ruin" by Cat Power
Everyone needs a little defiance in their workout from time to time, and 2012's "Ruin" more than delivers. During a grim year in which Chan Marshall split from her actor boyfriend (who then married a model), the singer delivered this fiery triumph, with disco beats and pop hooks nuzzling up to her sensuous voice. And if the way she growls, "Bitchin'! Complainin'!" doesn't make you sing along, well—you're probably in the gym and should keep quiet anyway.—Sophie Harris
49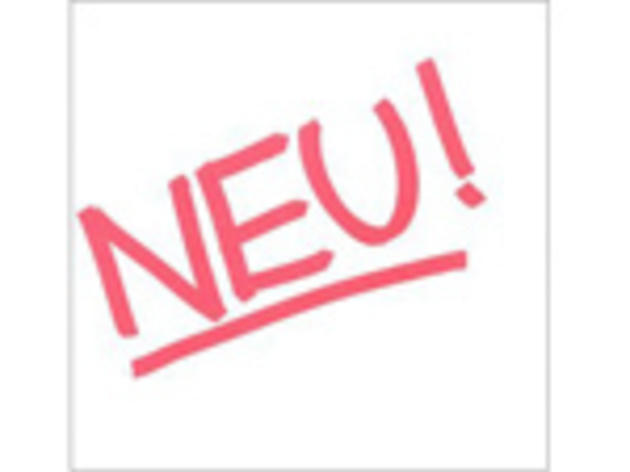 "Hallogallo" by Neu!
Exercise can be an uplifting, fun-filled endorphin surge—it can also seem like an endless drag. This 1972 track by German rock band Neu! is perfect for those moments when your brain is in that second space but your body still has the better part of your jog to get through. The steady, meditative motorik drumbeat is the sonic equivalent of watching CNN with the sound off at the gym. Let it lull you into a state of Zen-like efficiency.—Andrew Frisicano
48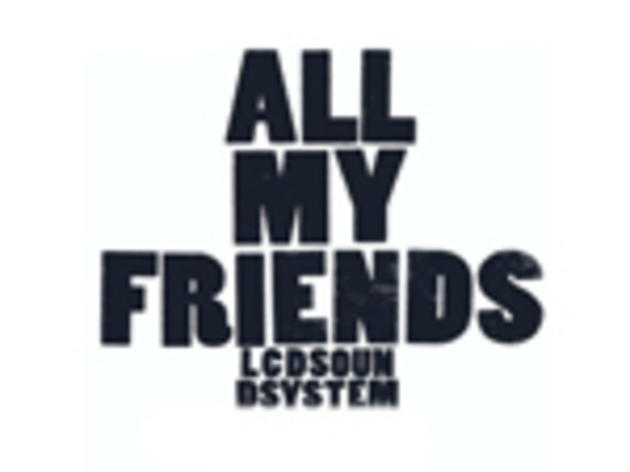 "All My Friends" by LCD Soundsystem
So perfect is the buildup in this 2007 anthem it's as if it's been precision-planned to make you run: A jittery piano riff kicks it off, followed by lickety-split drums and an irresistible bassline. "That's how it starts," shrugs LCD main man James Murphy. And with its unrelenting, awesome krautrock-inspired drive, this song keeps you running too. The fact that there's also lyrical profundity to "All My Friends" (namely, deciding what's actually important in life) makes this a home run of a workout track.—Sophie Harris
47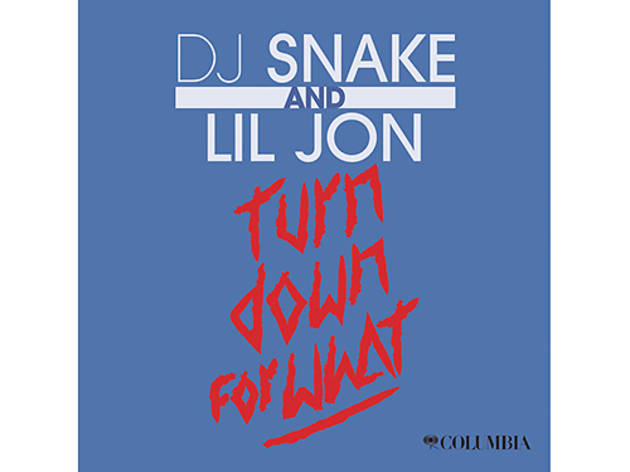 "Turn Down for What" by DJ Snake + Lil Jon
This face-melting trap anthem is the result of the meeting of two wild-out masterminds: French producer DJ Snake and Southern hip-hop scream king Lil Jon. When MTV asked the rap icon just what, exactly, he would turn down for, he offered two things: the police and sleep. Odds are you won't encounter either of those in your spin class, so rest assured that you have Lil Jon's blessing to remain turned all the way up.—Kristen Zwicker
46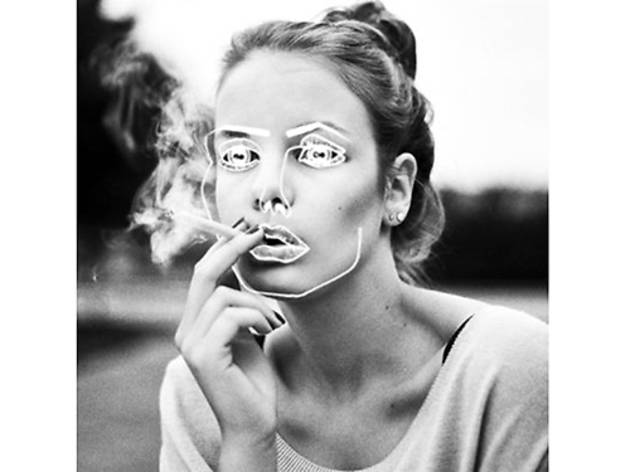 "When a Fire Starts to Burn" by Disclosure
Disclosure's infectious blend of dance and pop has earned the U.K. duo big crossover success over the past few years. This garage-tinged house gem—which opened the outfit's 2013 debut album, Settle—pairs a bouncy bassline with incendiary sermonizing, making it a no-brainer when you're going for that deep burn.—Kristen Zwicker
45
"Mama Said Knock You Out" by LL Cool J
Featuring one of the most legendary opening lines in hip-hop—"Don't call it a comeback!"—LL Cool J's 1990 battle-rap anthem features a Marley Marl beat powerful enough to make you want to punch through a wall. For best results, don the same robe that LL has on in the music video.—Drew Millard
44
"Let's Get It Started" by the Black Eyed Peas
Poised to become lite pop royalty, Cali foursome the Black Eyed Peas delivered this fist-pumping anthem on their third album, Elephunk. It's time to turn up the speed on that treadmill, champion!—Sophie Harris
43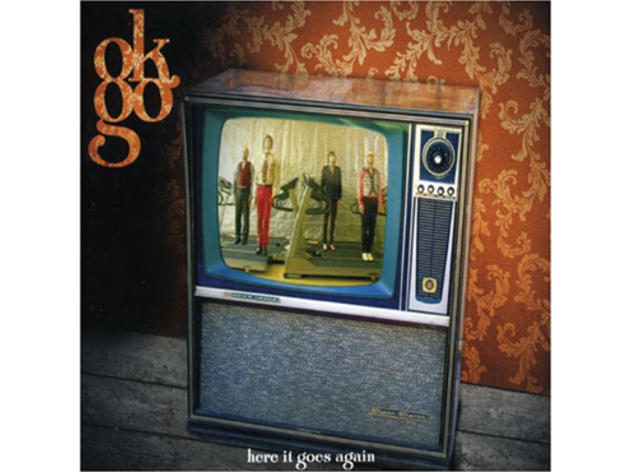 "Here It Goes Again" by OK Go
The snappy beat supporting this Chicago band's 2006 runaway hit offers plenty of juice for any low-impact cardio session, but it's the beyond-clever video that prompted more than 10 million YouTube views and sparked any number of copycat auteurs. Seriously, if synchronized swimming is an Olympic sport, then the coordinated feats the nerdy OK Go boys pull off in this famous clip are more than enough to deserve a write-in vote for gold medals all around.—Steve Smith
42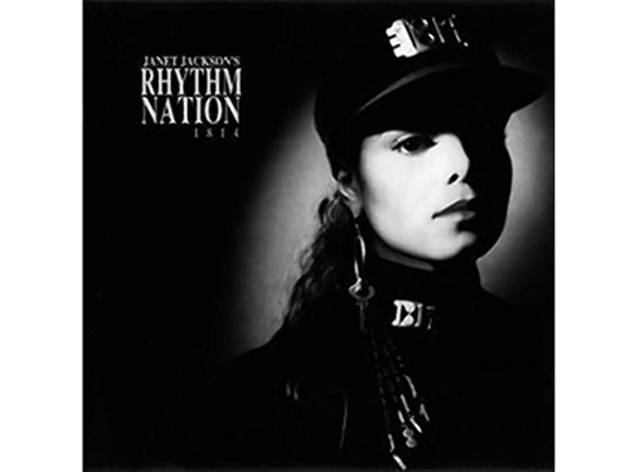 "Rhythm Nation" by Janet Jackson
The instrumentation is the perfect combination of funky and pounding, the lyrics are nothing short of a battle cry, and Janet herself is forever inspiring us to hit the gym, but never mind all that—have you seen Joseph Gordon-Levitt lip sync battle this song? 'Nuff said.—Kristen Zwicker
41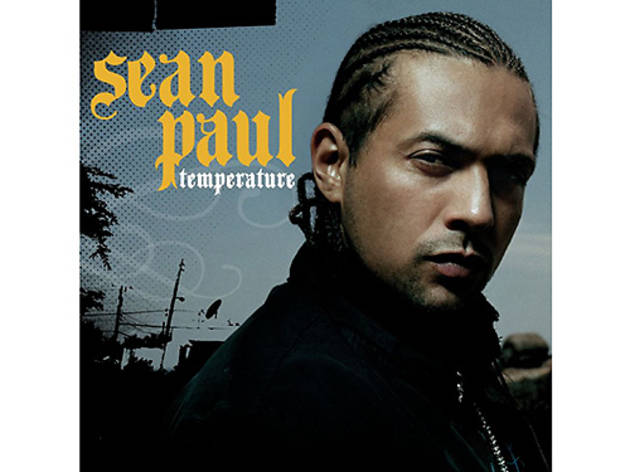 "Temperature" by Sean Paul
If you're looking to work out those nether regions, there's really nothing better than a good dutty wine session to Sean Paul's international dancehall hit. Sitting at 125 beats-per-minute, it's the perfect tempo for breaking a sweat. Revisit the video beforehand for some inspiration on how to turn up the heat. —Kristen Zwicker
Best workout songs 40–31
40
"Lose Yourself" by Eminem
Eminem's still a hit machine, but it may not be too early to call "Lose Yourself " his creative peak. Written for the soundtrack of 2002's 8 Mile, Em's semiautobiographical film vehicle, the lyrics clearly refer to the Marshall Mathers myth, but they tap right into the universal. Who hasn't felt like a major goal was just within their reach? And was there ever better thematic material for an exercise classic? Save this one for the late-workout slump; "Lose Yourself" will power you over that last hill or through that final mile.—Gabrielle Bruney
39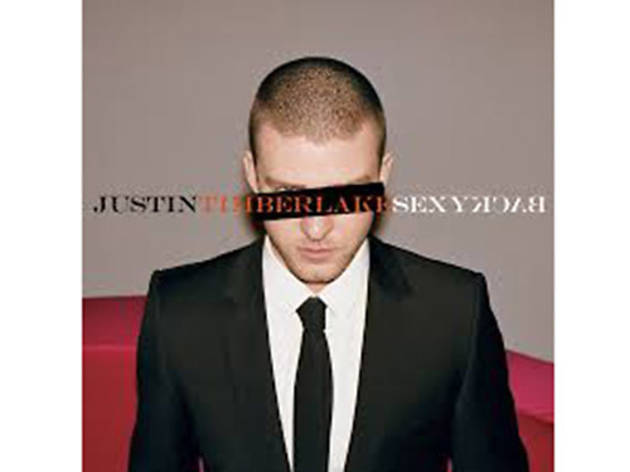 "Sexy Back" by Justin Timberlake
Sure, sure, we all go to the gym to lower our blood pressure and improve cardiovascular health, but looking good ain't exactly an unanticipated side effect. JT's international hit, which he described as being akin to David Bowie and David Byrne covering James Brown's "Sex Machine," is sure to give you a little added motivation.—Kristen Zwicker
38
"Denis" by Blondie
In early 1978 Blondie was scoring hits in Europe but was still an underground sensation on its own turf. "Denis" is a perfect example of the quirky-cool eclecticism that would help the band hit big stateside withParallel Lines, released later that year. The track, a gender-swapped cover of a minor doo-wop hit, preserves the tinny, tambourine '60s charm of the original while infusing it with Blondie's signature saccharine-punk edge. It's sweet, salty and perfect workout fuel.—Gabrielle Bruney
37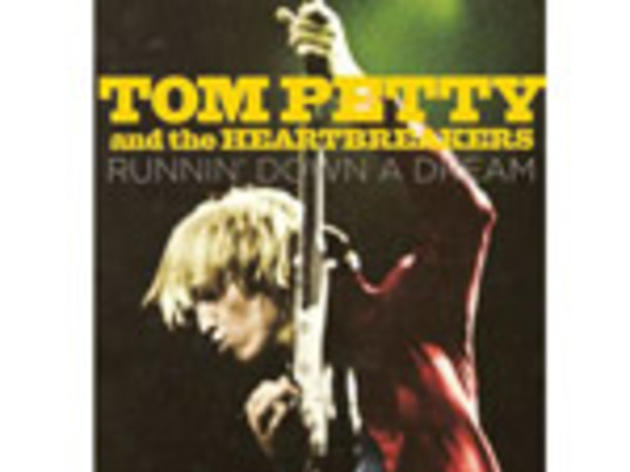 "Runnin' Down a Dream" by Tom Petty
Whether you're currently pursuing your dreams or fleeing the smoldering embers of your once-bright hopes, Tom Petty's 1989 jam, which celebrates the freedom of the open road, will put some fire in your step. What was it you wanted to do again? Make yourself a healthy, farmers'-market dinner? Join a book club? Take a nice weekend trip? By the time the solo hits, you'll be in full sprint, grasping at that damn dream's heels.—Andrew Frisicano
36
"Feel the Love" by Rudimental
Every workout mix needs some dubstep—there's nothing like that jolt of shuddering energy to deliver a massive adrenalin rush—and British breakbeat outfit Rudimental offer class and bass on this 2012 track, the group's first No. 1 hit in the U.K. So good you might just want to play this one song on a loop for an hour. Watch out.—Sophie Harris
35
"Repetition" by TV on the Radio
Released on 2011's Nine Kinds of Light, this is the perfect song for long slogs on a treadmill—a robotic, almost Kraftwerk-like beat with a slow build that will cause you to spontaneously crank up the speed when it hits the crescendo. There is almost nothing as mindlessly repetitive as working out in the gym, so you may as well acknowledge it while rocking the hell out.—Nick Leftley
34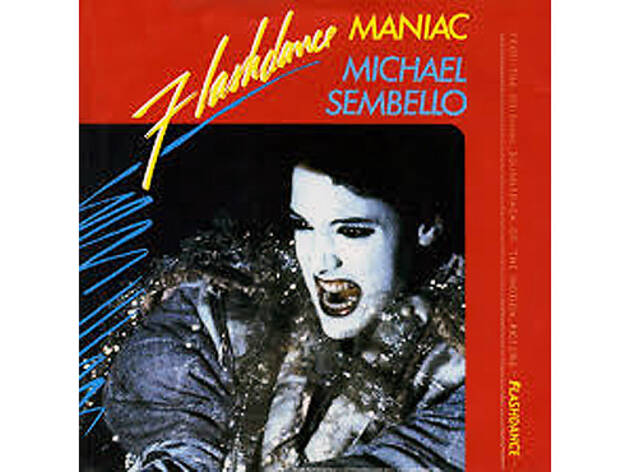 "Maniac" by Michael Sembello
Not a lot of us can truly relate to Flashdance—welding in a steel mill by day, go-going at a seedy bar by night, etc.—but this tense, synth-drenched 1983 soundtrack tune could inspire even the staunchest couch potato to don a leotard and sweat it out. Who doesn't yearn to "[dance] into the danger zone / Where the dancer becomes the dance"?—Hank Shteamer
33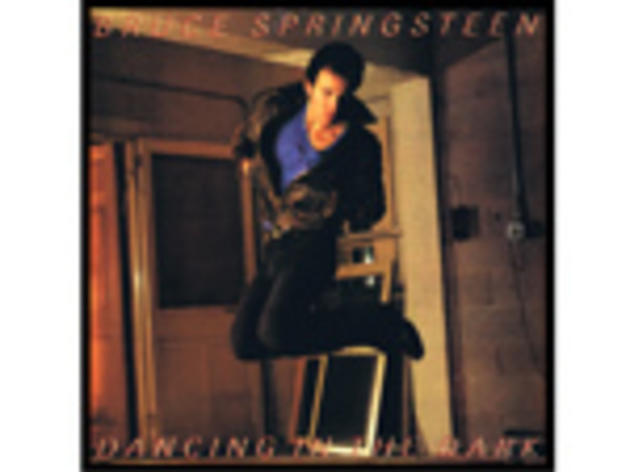 "Dancing in the Dark" by Bruce Springsteen
For everyone who goes into fantasy-music-video mode on the treadmill—that's all of us, then—there can be no finer brain candy than the Boss's 1984 anthem, the biggest hit of his entire career. Yes, you are the girl Springsteen pulls out of the audience in the video—that includes you, fellas—and you are dancing onstage. Add to that the song's crazy urgency—"I wanna change my clothes, my hair, my face!"—and sweaty sexiness—"I need a love reaction"—and you'll find you've got another mile in you easily.—Sophie Harris
32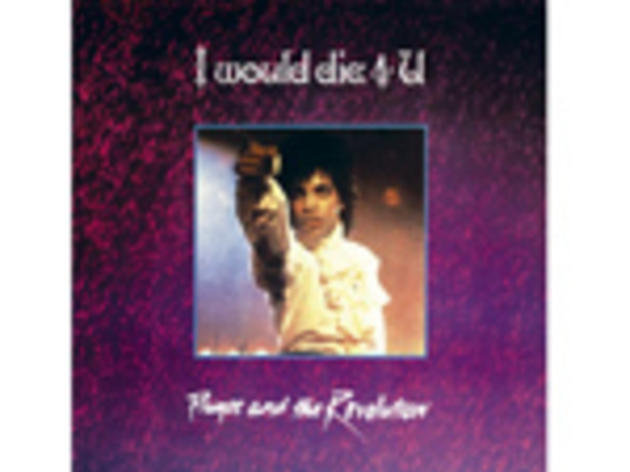 "I Would Die 4 U" by Prince
Ideally, we'd don pastel spandex and break into synchronized aerobic moves for this song. The uptempo dance track, off 1984's Purple Rain, has synth-pop, dramatic lyrics and funky breakdowns aplenty, making us the star of our own '80s workout montage whenever it comes up on our playlist.—Kate Wertheimer
31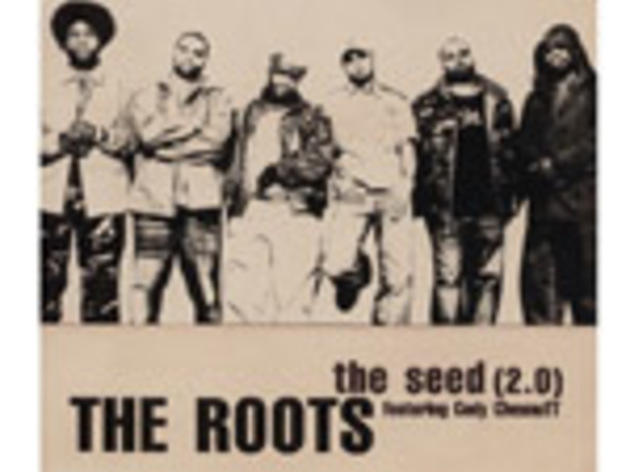 "The Seed (2.0)" by the Roots
A slow jam for an exercise song, this 2002 track is best for biking. The sexy overtones actually work pretty perfectly for a workout; the track has serious rhythm and a catchy hook—you push the pedals, Cody Chesnutt will push, um, his seed in her bush for life. You'll get into it, we swear.—Kate Wertheimer
Best workout songs 30–21
30
"December 4th" by Jay Z (Grey Album mix)
Jay Z's autobiography from The Black Album in four crisp, perfect minutes as cut and spliced with the Beatles ("Mother Nature's Son") over an obscenely fat beat by DJ Danger Mouse? Oof! We'll take it. "If you can't respect that, your whole perspective is wack" spits Jay. Quite so.—Sophie Harris
29
"We Found Love" by Rihanna
This song shouldn't work, but it so does. ("Yellow diamonds in the light"—what are those? Who cares?) Somehow, RiRi conveys melancholy, nostalgia and hurt while simultaneously delivering—let's be honest—one of the greatest dance tracks in recent history. You'll want to close your eyes and raise your hands in the air when this one comes on, so make sure you're not a) running near traffic or b) anywhere you care what people think of you. So, yeah, private bedroom dance-offs with yourself. That would be best.—Carla Sosenko
28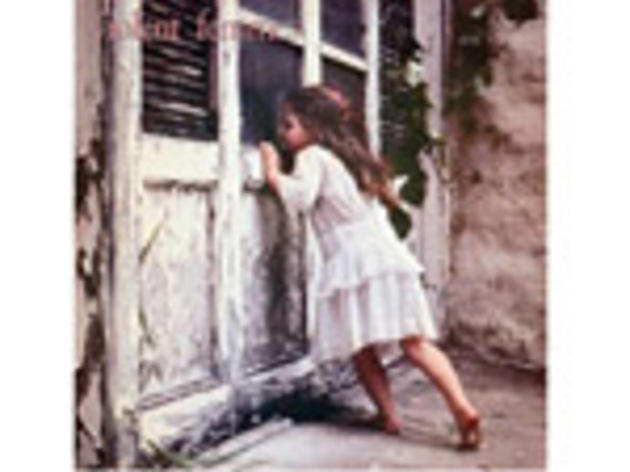 "Kiss Off" by Violent Femmes
Granted, it's hard to imagine the Violent Femmes' anxious-sounding lead singer, Gordon Gano, setting foot in a gym. But "Kiss Off," from the folk-punk-garage band's classic 1983 debut album, taps into the violent side of the band's quasi-oxymoronic name. Written while Gano was a teenager, it vibrates with adolescent, something-to-prove resentment—which can sometimes be just what the trainer ordered.—Adam Feldman
27
"Super Bass" by Nicki Minaj
When Nicki Minaj gush-sings about a lover who's got her "heartbeat runnin' away," she ain't talking about cardio. But there's no reason you can't take her sentiment literally, and use this sparkly pop anthem—a surprise B-side smash from the crossover queen's 2010 debut studio LP, Pink Friday—to soundtrack your next gym trip. Minaj's rapid-fire sass and cartoonish swagger will put the boom-badoom-boom-boom back in your next spin sesh or medicine-ball blitz.—Hank Shteamer
26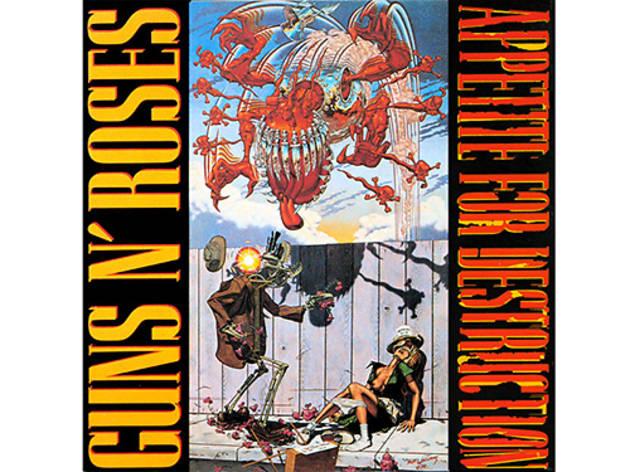 "Welcome to the Jungle" by Guns N Roses
As the story goes, the lyrics to "Welcome to the Jungle" were inspired by a homeless man in New York City, who asked a young Axl Rose, "Do you know where you are? You're in the jungle, baby. You're gonna die!" Cue up this eternal rock gem to harness your fight or flight instinct during your next sweat session.—Kristen Zwicker
25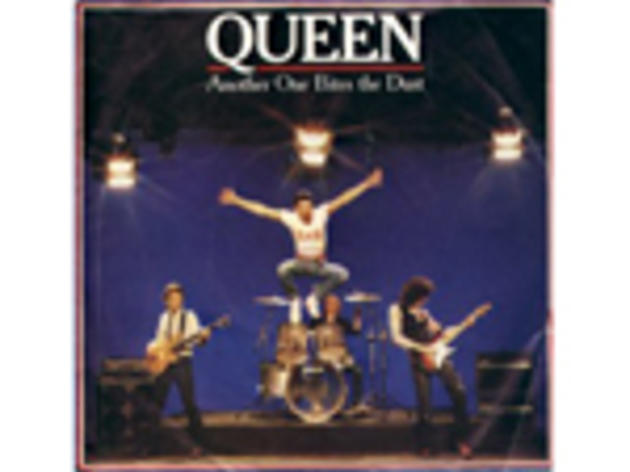 "Another One Bites the Dust" by Queen
Finding music for cardio is easy enough, but for reps you need something more basic in its thump, more regular in its drive—more, in other words, like Queen's 1980 megahit. Time your lifting to the relentless bass, and enjoy the bonus of Freddie Mercury's high rock tenor urging you to find vengeance against whatever is powering the anger of your workout that day.—Adam Feldman
24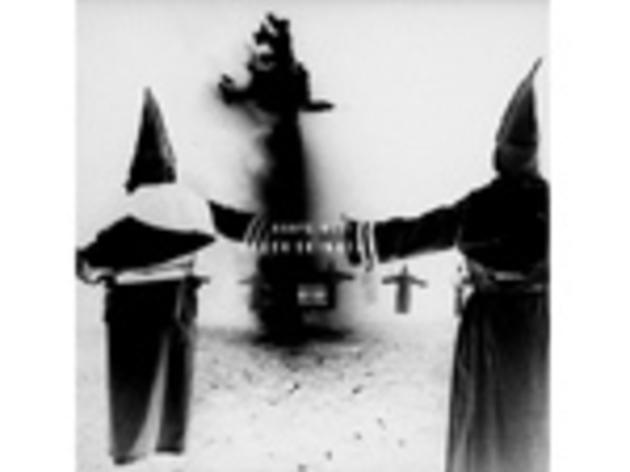 "Black Skinhead" by Kanye West
What works against Ye as a human being—unbridled anger, insane intensity, rudeness—works really, really well in the best track off Yeezus. The percussive throbbing and general rageyness are all you need to make it up that last hill or through a round of sparring. Throw this bad boy on repeat, and do battle with some imaginary foe. With this track in your ear, you will win.—Carla Sosenko
23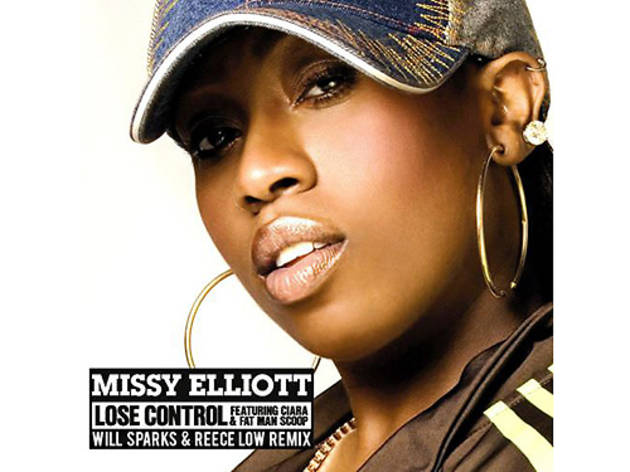 "Lose Control" by Missy Elliott
Missy "Misdemeanor" Elliott looked to freestyle electro to craft her hit single "Lose Control," creating a slick re-envisioning of Cybotron's "Clear" (with a red-hot vocal sample from Hot Streak's "Body Work"). Between Fatman Scoop's signature roar, Ciara's croon, and Missy's all around bad-assery, this uptempo jam is the perfect way to ramp up the energy.—Kristen Zwicker
22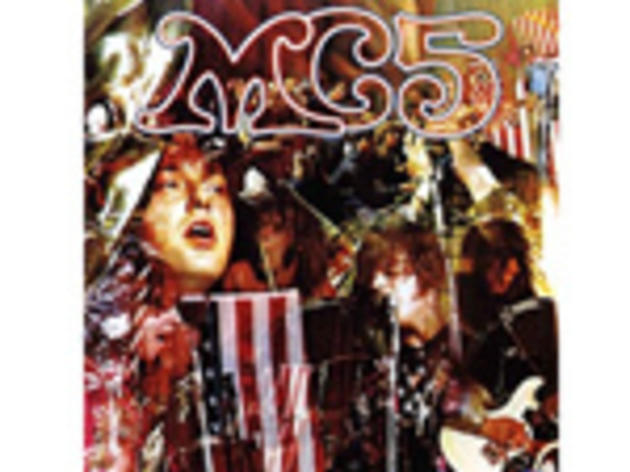 "Kick Out the Jams" by MC5
Rocky had Mickey, Daniel had Miyagi, Dodgeball had Patches. Point is, if you want a muscle-crushing regimen, you're going to need a blue-collar sensei riding your ass hard. Skip the warm-up, cream puff, and slot this electric slice of 1969 protopunk into track one of your workout mix. With an Afro that looks like he shoved his finger in an electrical outlet, frontman Rob Tyner hollers, "KICK OUT THE JAMS, MOTHERFUCKER!" Then Wayne Kramer rips into a whip-cracking guitar riff. Sir, yes, sir! Oddly, this cult classic remains a favorite of doughy music critics more than heavy-metal jocks.—Brent DiCrescenzo
21
"Rocks Off" by The Rolling Stones
Okay, so this one, which kick-starts the Stones' 1972 meat-and-potatoes masterpiece Exile on Main Street—is more than a bit about Richards's heroin habit. And sure, "the sunshine bores the daylights out of me" might be the most antihealthy-living lyric of all time. But something about the boogietastic stew of horns, Jagger's scratchy yelps and pummeling backbeat always makes us move faster, whether it's on a bar's dance floor or on the running track.—Tim Lowery
Best workout songs 20–11
20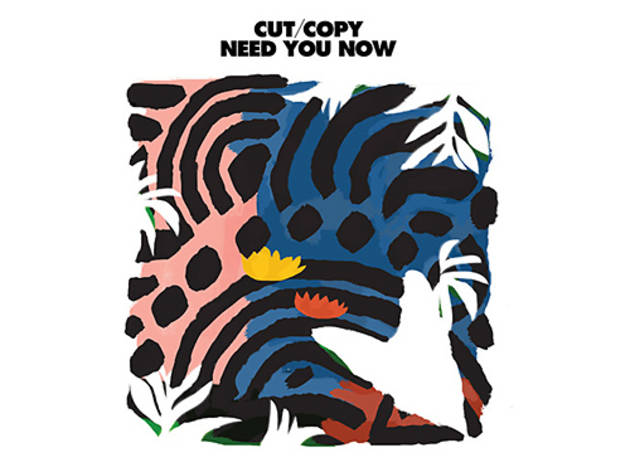 "Need You Now" by Cut Copy
Cut Copy may not be the first band you think of when it's time to break a sweat, but "Need You Now" is essentially the sonic version of a runner's high. Hell, Dan Whitford repeatedly wails, "I know we're running baby / But I need you now." From the opening chugging synth to the tune's extended euphoric climax, this song is made to get you across the finish line.—Kristen Zwicker
19
"I Love It" by Icona Pop
So what if this track was a bit overplayed by late 2013? It was born to have a second life on every workout playlist from now until the end of time. It's a perfect electropop anthem, reckless and jubilant with a primal, monosyllabic vibe. Keep this one in your pocket until the peak of your cardio routine. Endorphins are pumping, and you know tomorrow your entire body will feel like one huge bruise, but for now—you don't care.—Gabrielle Bruney
18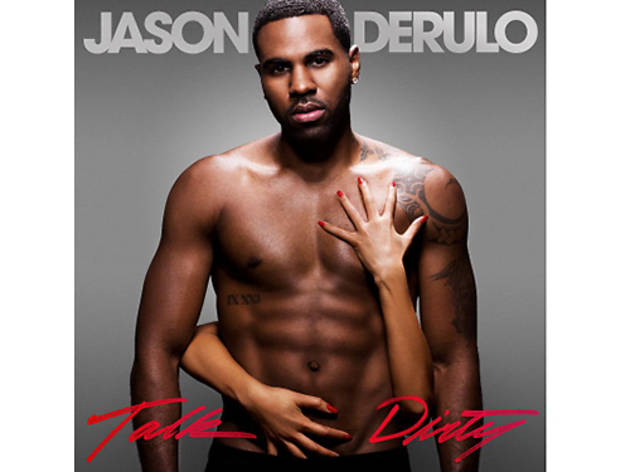 "Talk Dirty to Me" by Jason Derulo
"You know the words to my songs / No habla inglés / Our conversations ain't long / But you know what is." Listen, you don't go to the gym to think. You go to raise your heartbeat, and this heaving, horn-infused beat will help you do it.—Kristen Zwicker
17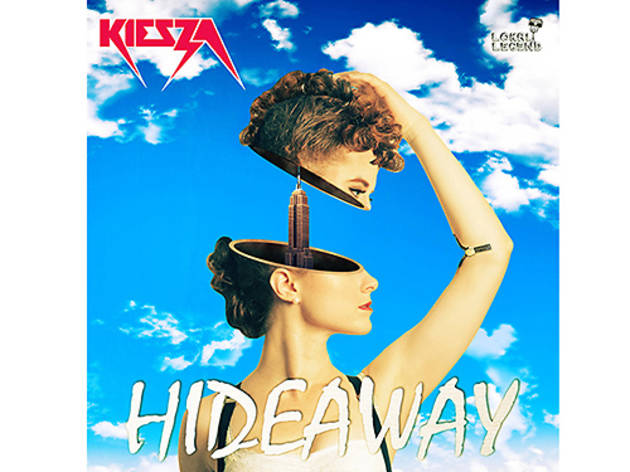 "Hideaway" by Kiesza
We recommend putting on Kiesza's electropop ode to '90s house and hitting the streets to create your own interpretation of the song's viral video, which features a long take of the Canadian ballet-dancer-turned-pop-songstress twirling, shimmying, and gyrating through Williamsburg. Sure, your version might be more akin to Prancercising, but whatever, calories are calories.—Kristen Zwicker
16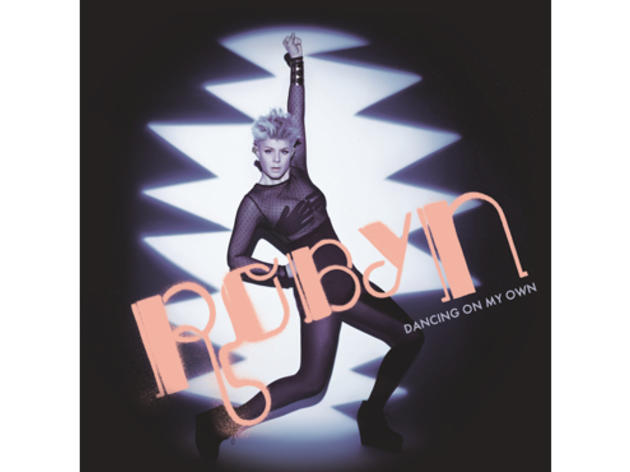 "Dancing on My Own" by Robyn
The Swedish pop star makes music to get your system pumping, hence the title of her awesome Body Talk series. She targets one muscle in particular though—your heart—and 2010's "Dancing on My Own" makes you feel simultaneously desperate and defiant. Work those complicated emotions out, yo!—Sophie Harris
15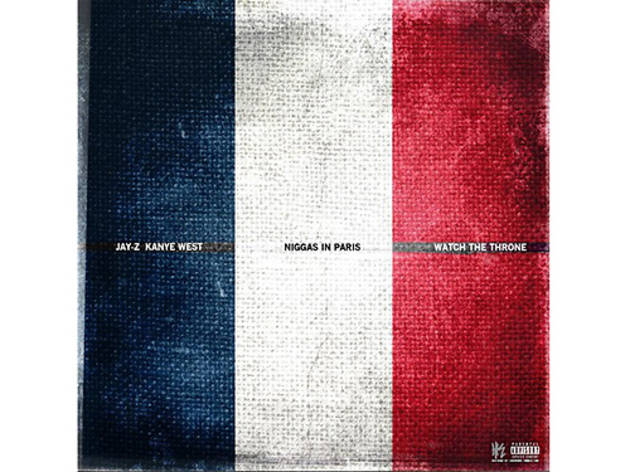 "Ni**as in Paris" by Jay Z + Kanye West
Stadium rap at its finest, "Ni**as in Paris" is designed to put you all the way in the red. Just try to call it quits with Kanye screaming "HAH" (or "HUH" or "HEH" or whatever) in your ear. Here's a question, what muscle does ceaselessly pumping your elbows build? There's one way to find out: Play this song on repeat. That shit cray. —Kristen Zwicker
14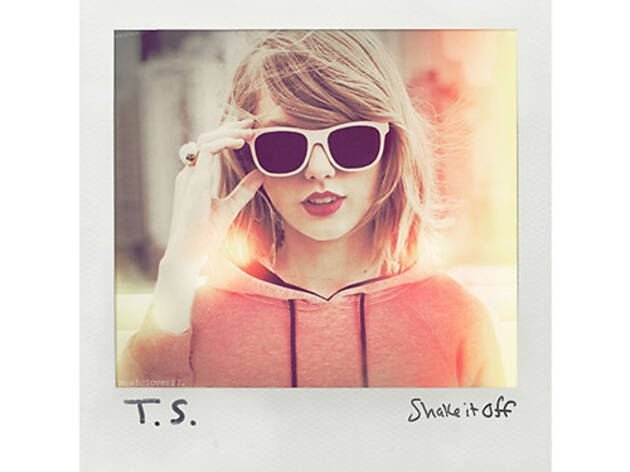 "Shake It Off" by Taylor Swift
Taylor Swift's upbeat megahit "Shake It Off" did more than just tell the haters of the world to kindly kiss off, it completed Swift's metamorphosis from country darling to pop superstar. What better way to soundtrack your own transformation into a stronger, healthier you?—Kristen Zwicker
13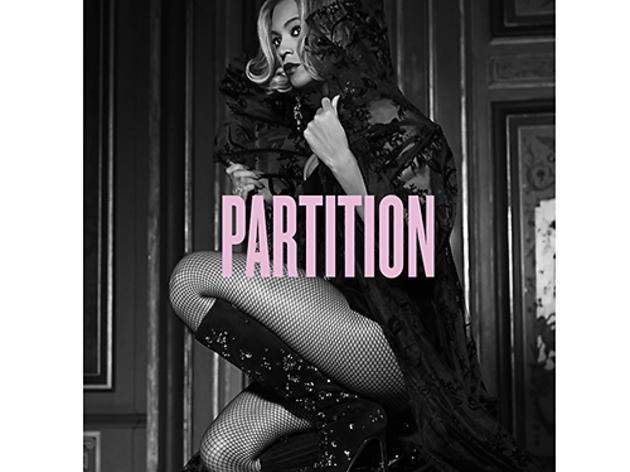 "Partition" by Beyonce
Consisting of two sections, "Yonce" and "Partition," the third single from Beyonce's eponymous fifth studio album is essentially the pop-R&B queen's persona in song form: one part swagger and one part sex—things that, let's be honest, are not entirely unrelated to the motivations behind going in the gym in the first place.—Kristen Zwicker
12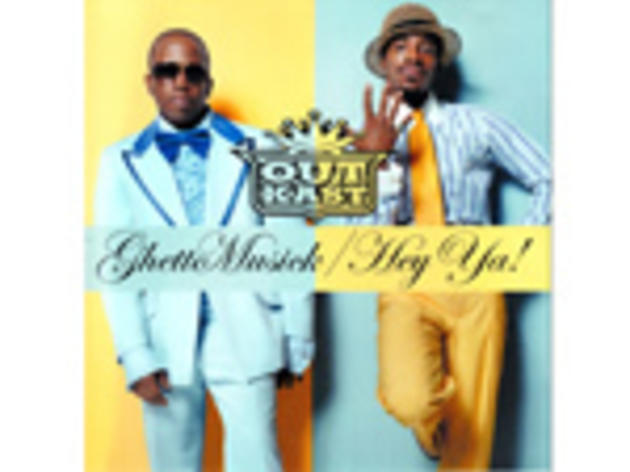 "Hey Ya!" by Outkast
"Shake it like a Polaroid picture," urges André 3000 in his epically funky booty-mover from OutKast's 2003 double album, Speakerboxxx/The Love Below, and who are you to tell the man no? What makes "Hey Ya" so enduringly popular—the Song of the Millennium, even, according to voters in Grantland's 2013 bracket battle—is not just how catchy it is, but how unpredictable it is, even after countless listens; the shifts of time signature practically force you to spaz out. Channel that impulse into your workout: Shake, shake it, and see what develops.—Adam Feldman
11
"Firework" by Katy Perry
What this anthem to self-esteem lacks in speed it more than makes up for in pure motivational prowess. Save this one for a speedwalk, slow jog or cooldown, and let the inimitable Perry lift you up to workout nirvana. I "own the night like it's the Fourth of July"? I'm "original, cannot be replaced"? Fuck yes! Let's rock this workout! Rrrroar!—Carla Sosenko
Best workout songs 10–1
10
"212" by Azealia Banks
Banks may be known as much for her constant feuds as for her music—but no one can deny that her 2011 debut single was one of the hottest club tracks in recent memory. You don't need to be on the dance floor to appreciate Ms. Bank's breakout hit: Just when you think you've reached your limit, count on her combative, relentless flow to help you tap into your inner fierceness.—Kristen Zwicker
9
"One More Time/Aerodynamic" by Daft Punk
The melding of Daft Punk's anthemic smash hit "One More Time" with the funky, instrumental "Aerodynamic" in 2007 is simply genius, creating a euphoric, powerfully building (fl)ab burner. We can even imagine the helmet-wearing robots of Daft Punk working out to this song in their LED-plated suits.—Marley Lynch
8
"Shake Your Body (Down to the Ground)" by Michael Jackson
Even before his King of Pop days, M.J.'s dance-floor decrees were irresistible. Throw this 1978 disco burner on the iPod, and you'll find yourself obeying the dearly departed icon's every command: "Let's dance!" Roger. "Let's shout!" You got it. "Shake your body down to the ground!" Yes, master.—Hank Shteamer
7
"Pump up the Jam" by Technotronic
Belgian outfit Technotronic's triple-platinum international smash remains one of the most recognizable—not to mention frenzy-inducing—dance tunes. With its relentless beat and driving bassline, we guarantee the jam isn't the only thing that's going to get pumped up.—Kristen Zwicker
6
"Single Ladies (Put a Ring on It)" by Beyoncé
There's no better workout inspiration than Beyoncé; end of discussion. Every treadmill in the world should come with her photo Scotch-taped to its digital display. And few songs capture Queen Bey at the height of her powers as well as 2008's "Single Ladies." By the end of the track, you'll slip into hand-clap-induced hypnosis and barely notice that you've cleared an extra half mile. Even outside of the gym this tune is a portable cardio routine—can anyone fight the urge to do the signature "Single Ladies" bend-and-snap dance whenever the song comes on? We definitely can't.—Gabrielle Bruney
5
"Body Movin' (Fatboy Slim remix)" by the Beastie Boys
With all their mock informercials and retro video homages, it's a wonder the Beasties never made an all-out exercise video. Still, this aerobic remix from 1998's Hello Nasty was a rare case of the trio allowing a populist producer to rework a song for purely commercial reasons. And work it did. Fatboy Slim amped-up wah-wah guitars and scratching, and flared out the bottom end with funk. It was the closest thing to outright boogie the New Yorkers had released since "Hello Ladies." There are kitschy samples from Ed Durlacher's Modern Dynamic Physical Fitness Activities, and MCA lets it be known that even "when it comes to quarries I'm known to swim."—Brent DiCrescenzo
4
"Push It" by Salt-N-Pepa
Tell us you don't remember dancing to this as a kid, and we won't believe you. Admit you didn't know what a "fly mother" was, and we will. Either way, it's physically impossible to listen to this 1988 hit and stay still—we recommend Salt-N-Pepa's gymtastic dance routine as your calorie-burning mode of self-expression for this one.—Sophie Harris
3
"Gonna Make You Sweat (Everybody Dance Now)" by C+C Music Factory
One YouTube commentator nails it: "Modern dance songs are bland by comparison." You tell 'em! He has a point though. The funky drummerish beat, the plinky cowbell, the manic scream of its singer (was she really singing though? This is 1990, just a year after the Milli Vanilli scandal broke). This song says one thing: EVERYBODY DANCE NOW. And it says it well.—Sophie Harris
2
"Times Like These" by Foo Fighters
Some work out to get fit, others do it because they have a bubbling volcano of fury to get out of their system, post-breakup/post-horrible-thing-happened-at-work/post-dammit-I-just-stepped-in-gum. Whatever your motivation for hitting the track, there are few songs more perfectly designed and executed than the Foo's 2002 anthem to channel your fiery feelings into raw energy and, dare we say it, joy. "It's times like these, you learn to live again" sings rock's great reassurer, Dave Grohl. If you say so, Dave.—Sophie Harris
1
"Hard to Explain" by the Strokes
Fabrizio Moretti is the greatest Spin instructor in rock & roll. By name alone, the metronomic Strokes drummer even sounds like a Tour de France racer. The perfect Is This It track might immediately bring to mind cigarettes, denim and booze, but Fab's inhumanly locked rhythms help make the debut an optimal exercise regime anthem. The 160 bpm beat (coincidentally, a great target heart rate for the average 30-year-old) of "Hard to Explain" keeps your legs pumping the cycle at a brisk 22 mph pace. That brilliant pause comes in at two minutes, giving you a chance to catch your breath before hammering the pedals for the closing burn.—Brent DiCrescenzo
Show more