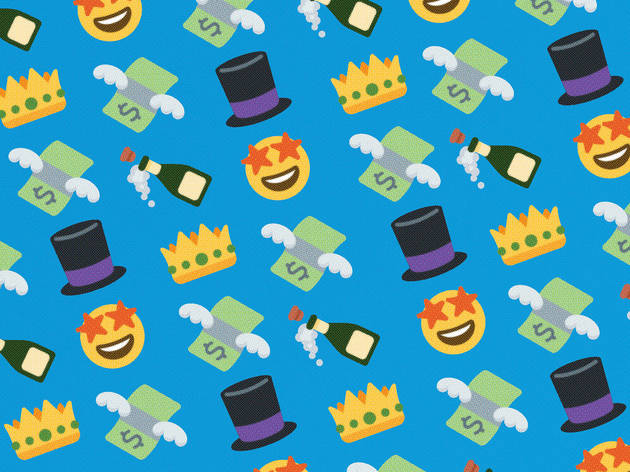 A bunch of hilarious tweets about what people will buy with their $1,200 stimulus checks
Luxury toilet paper? Cowboy boot roller skates?
Posted: Wednesday April 22 2020, 4:07pm
As part of the United States Senate's $2 trillion rescue plan to help the country deal with the current economic climate, Americans who earn up to $99,000 a year will be receiving a stimulus check.
Although the exact amount given out to each individual will vary on a sliding scale (the more you earn, the less you'll get), the government will dish out a maximum of $1,200 per person—a pretty hefty sum, if you ask us.
Rejoicing at the prospect of a few extra bucks in their accounts, folks across the country have taken to Twitter to announce what they'll be splurging on after receiving the cash. As expected, the tweets are oh-so-funny. And who doesn't need some belly-ache-inducing laughs these days?
Below, find a collection of the most hilarious potential stimulus check purchases, from an indoor above-ground pool to SpongeBob art, a Star Wars fridge and, of course, luxury toilet paper.:
Y'all should never have given me that $1200 🔥 pic.twitter.com/YFSvEKHeGl

— Content Kings (@CONT3NTKINGS) April 19, 2020
Shouldn't have given me that $1200 pic.twitter.com/aDbhjuV5Qq

— Joey (@JoeyMulinaro) April 18, 2020
y'all shouldn't have given me that $1200 😈 pic.twitter.com/bTjWx9cJ5s

— beep boop bop (@zoopti) April 19, 2020
just used my $1200 stimulus check to buy my dream home pic.twitter.com/iYx2iG7Nxl

— Alyssa (@alyssie_g) April 16, 2020
y'all shoulda never given me that $1200 pic.twitter.com/FMvyGGPkTK

— the bitch in question (@kohoeha) April 20, 2020
Got my stimulus check. Who wants to see what $1200 worth of gummy bears looks like?

— Wilbur Oscar (@BeerDadWiseAss) April 17, 2020
Shouldn't have given me that $1200 pic.twitter.com/PxHRcI0Uj8

— Samuel (@RealSamWise) April 20, 2020
I dunno, did my $1200 check come in? you tell me pic.twitter.com/gNdExQhnSP

— Gwen Thomas (@gwenthomas33) April 18, 2020
Y'all shouldn't have given me that $1200 pic.twitter.com/N6JB1iHlnU

— 𝕵𝕿 𝖂𝖊𝖘𝖙 (@Simp4Sluts) April 19, 2020
Shouldn't have given me that $1200 pic.twitter.com/4G5osVfipi

— max (@lotionslam) April 16, 2020
Most popular on Time Out
Share the story