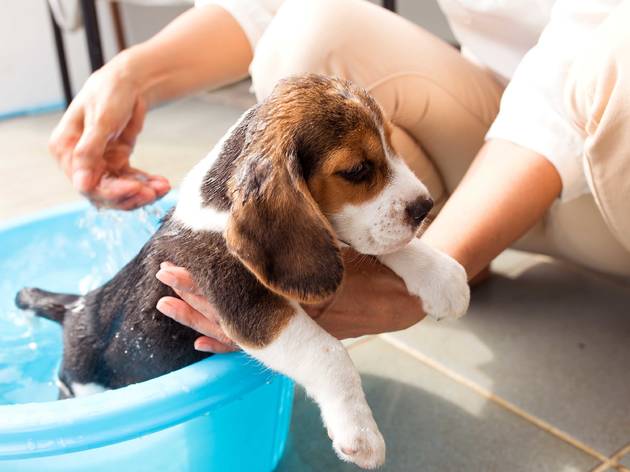 Always wanted a pet? You can adopt one on Zoom now
Pedigree will introduce you to your new furry best friend on camera.
Posted: Thursday May 21 2020, 9:42am
If you've been itching to adopt a pet but haven't yet taken the plunge, now might actually be the ideal time to do so—while still following social distancing guidelines, of course.
Pedigree, a company specializing in pet food, has launched a virtual pet adoption program that connects rescue dogs to prospective parents via Zoom. Fittingly dubbed Dogs on Zoom, the project was created in partnership with the company's charitable arm, the Pedigree Foundation.
Prospective owners get to tune into the series of events hosted by pedigree in partnership with animal shelters across the United States on Zoom, the video-conferencing app that has subtly become the unsung hero of quarantine life. On video, folks will get to virtually meet the various pups and learn about the adoption process.
Pedigree is going a step further, though: the company will cover all adoption fees and will also pay for the Zoom equipment and membership fees that the various shelters need to invest in to properly partake in the events.
Although a bunch of Dogs on Zoom happening already took place, expect more to be added to the June schedule. As of now, you can tune into these three already-planned sessions
Louisiana SPCA in New Orleans, Louisiana on May 22, 25 and 26
Fairfield Area Humane Society in Lancaster, Ohio on May 27-29
Dallas Pets Alive in Dallas, Texas on June 1-3
Find all information about the program, including new dates, right here, and if you need name inspiration, we're here to help with that as well. How about Charlie, Ollie, Poppy, Lola or, of course, Fido?
Most popular on Time Out
- Brace yourselves for the return of the drive-in movie theater
- US-based airlines will resume operating international flights as early as next month
- You can send a free pint of ice cream to anyone you want to right now
- Online party games to play remotely with friends
- You can play Cards Against Humanity online for free
Share the story