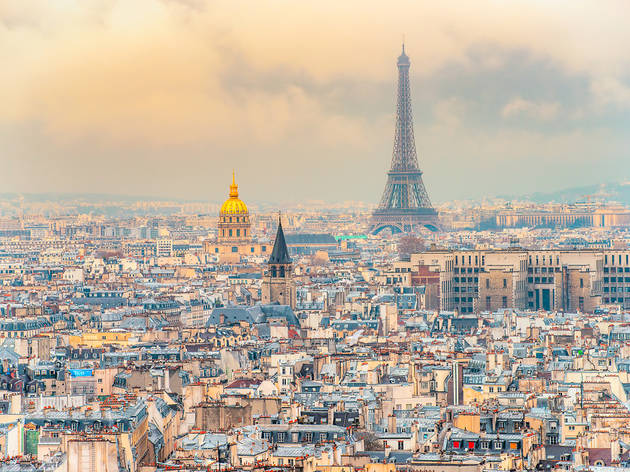 Americans are banned from traveling to Europe this summer
Europe's borders are reopening next month – but US travelers won't be let in
Updated: Monday June 29 2020, 11:11am
UPDATE (6/29): On June 26, European Union officials decided that Americans will be banned from entering the EU when borders reopen on July 1. Other countries not being allowed in include Russia and Brazil.
US travelers, you might want to hold off on re-booking any European vacations this summer. Although the European Union appears to be reopening at lightning speed, Americans likely won't be welcome for quite some time.
On Monday, the EU started to lift internal border restrictions for its own citizens. There are plans to allow travelers from beyond the EU to visit starting July 1. That date, however, only applies to countries deemed safe. With the United State's average of 345 active cases per 100,000 citizens, Americans likely won't be included in the reopening plans next month – although there is hope that they'll be allowed to travel later in the summer.
In new guidelines published by the European Commission, it states, "The restriction should be lifted for countries selected together by Member States, based on a set of principles and objective criteria including the health situation, the ability to apply containment measures during travel, and reciprocity considerations, taking into account data from relevant sources such as ECDC and WHO."
Some countries, like Greece and Portugal, will reopen to Americans sooner than the rest of the EU, but that doesn't mean travelers will be able to hop from country to country—US tourists will not be allowed to cross the border into neighboring places.
UPDATE (6/29): Greece, Iceland, Portugal, and Spain had all suggested Americans would be welcome as soon as June, but all later backtracked on that.
Americans itching for a vacation could always try the Caribbean, where islands like the U.S. Virgin Islands, St. Lucia and Antigua are already open and welcoming travelers from the USA.
Most popular on Time Out
- The Dominican Republic will reopen for tourists in July
- US-based airlines will resume operating international flights as early as next month
- Online trivia games to play remotely
- Thousands are participating in global bake sale bakers against racism
- Are these new plane seat dividers the solution to travel?
Share the story