This past weekend, artist Jammie Holmes' latest project took over the sky across five different American cities. Folks who looked up in New York, Detroit, Miami, Dallas and Los Angeles on Saturday may have noticed plane banners emblazoned with the late George Floyd's last words flying up above.
The Dallas-based artist set up the project after learning about the death of Floyd, a black man killed by the Minneapolis Police Department on May 25. His death has also led to protests all across the country.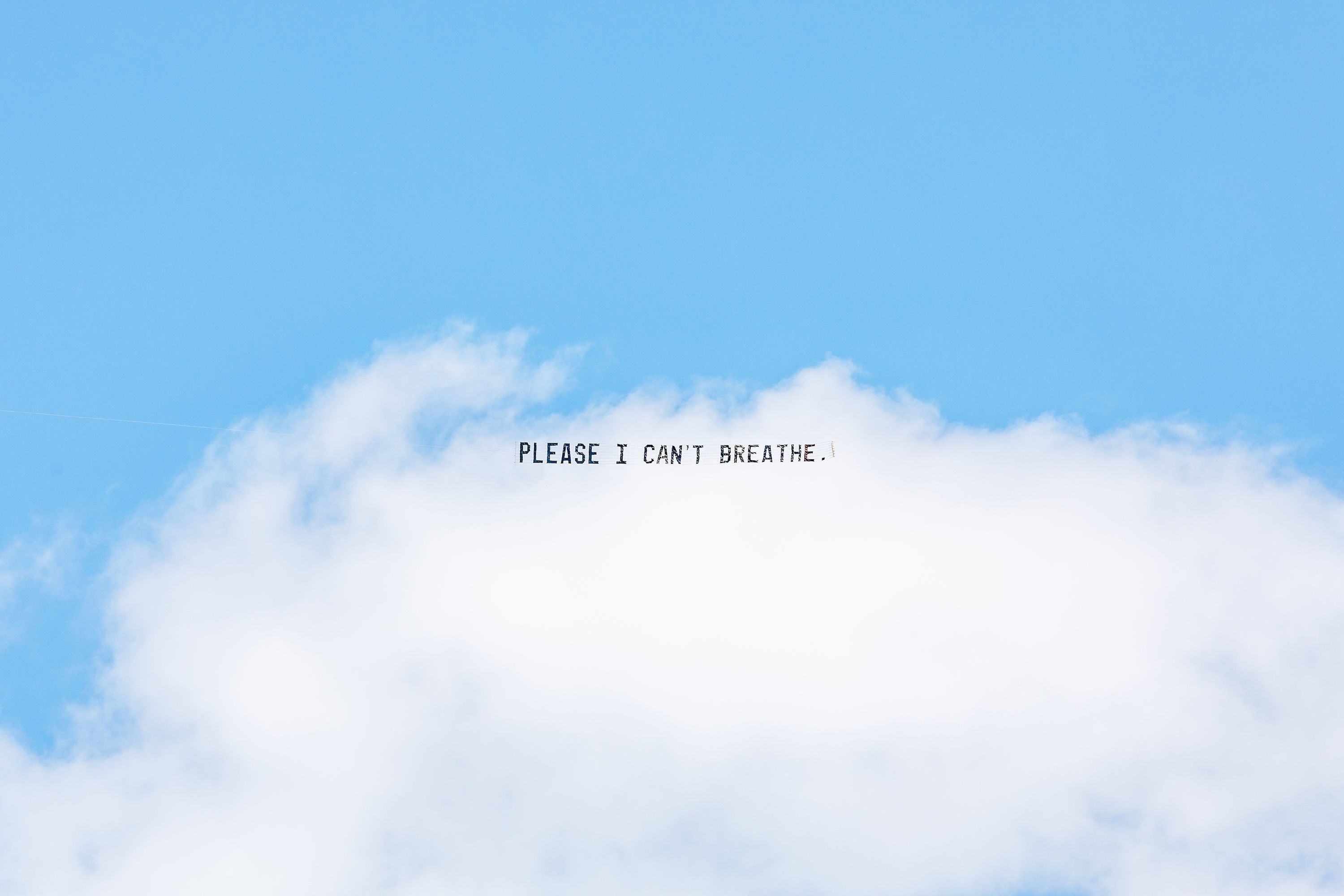 After coming up with the idea, Holmes approached the Detroit gallery that has been representing him since April, Library Street Collective, to help him financially. A mere two days later, the concept became reality.
In Miami, the banner read "My Stomach Hurts;" in Los Angeles, "Everything Hurts;" in downtown Detroit, "Please I Can't Breathe;" in Dallas, "My Neck Hurts;" and in New York, "They're Going to Kill Me."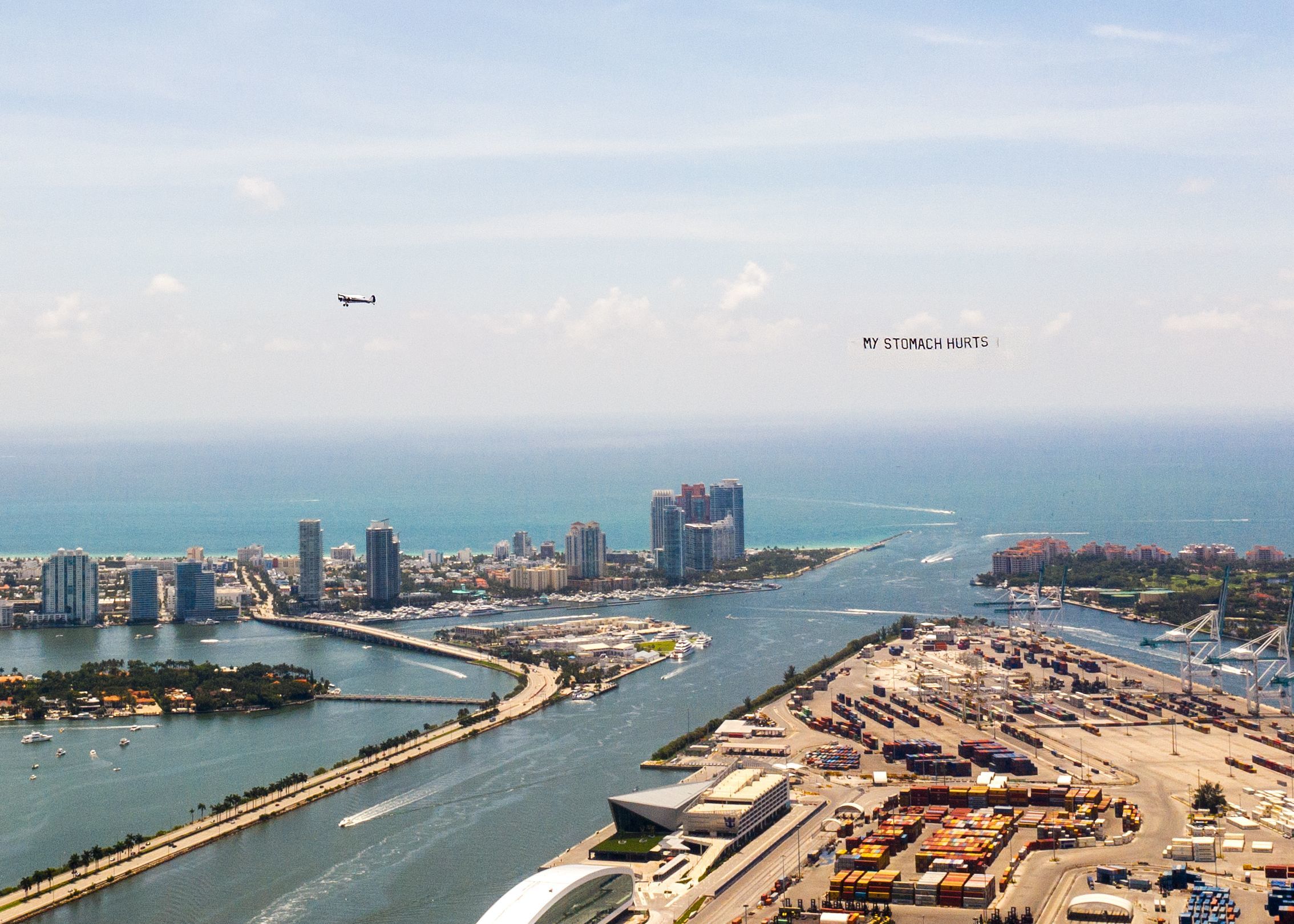 Talking to the New York Times, Holmes explained he found the project to be "a better way of getting the message out" than on-the-ground efforts.
"This presentation is an act of social conscience and protest meant to bring people together in their shared incense at the inhumane treatment of American citizens," the artist wrote on his website. "The deployment of Floyd's last words in parts of its whole across the country underlines a need for unity and the conviction that what happened to George Floyd is happening all over America."
Holmes also mentions the use of this specific medium to blast off his message as part of the message itself. "Sky media," he writes, is "a form of communication that is most often used by the privileged to announce sporting events, marriage proposals or promote consumption." He goes on: "It is rarely used for political or social purposes - to exercise free speech - because it is an outlet unavailable to the poor and marginalized."
What's clear is that in this era of political turmoil, Americans have been shaken to their core, a fact that has led the likes of Holmes to use their artistry to help shape the discourse. After all, art always takes inspiration from reality.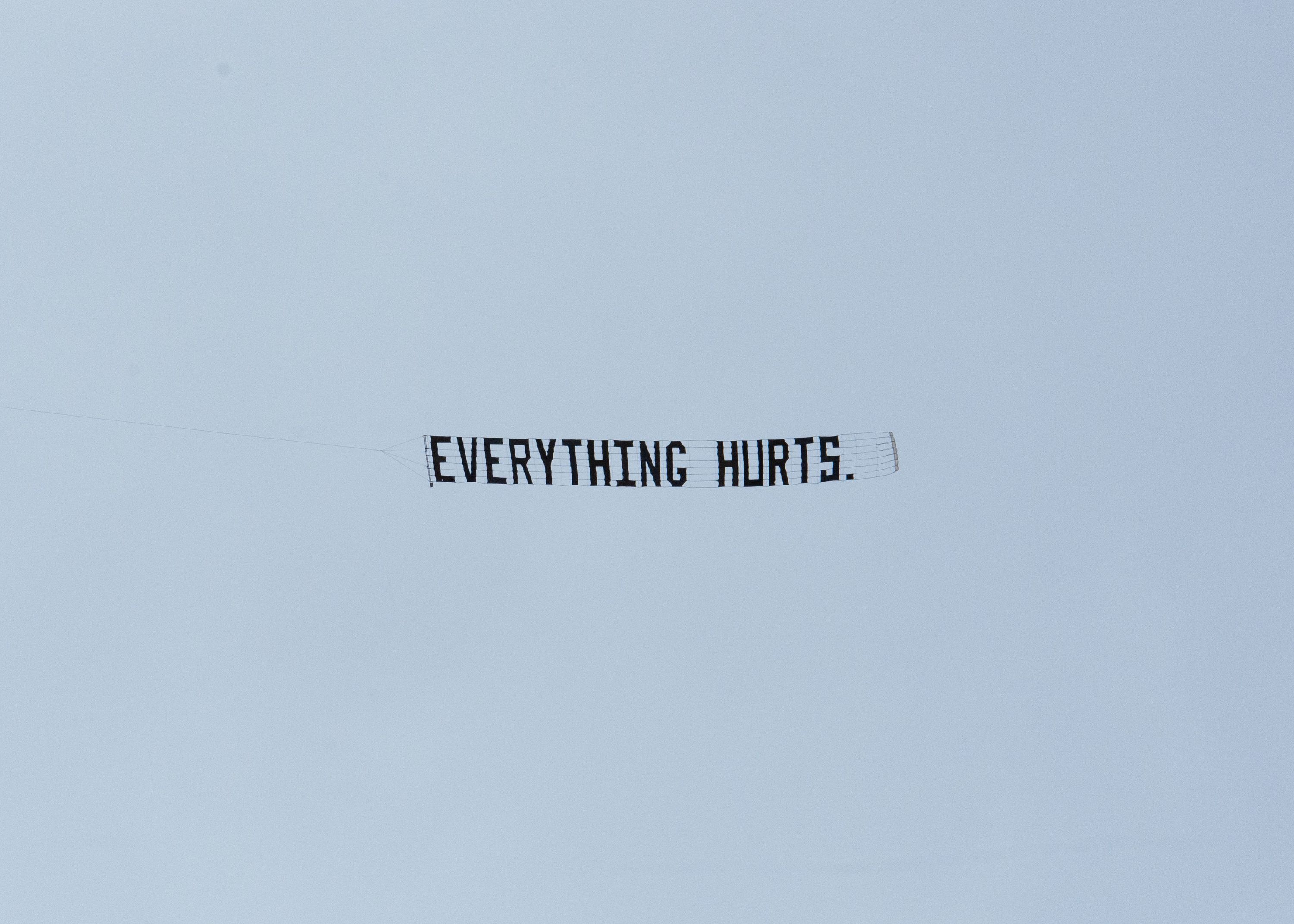 Most popular on Time Out
- Watch the Great Smoky Mountains' famous fireflies online
- Online board games to play with friends
- St. Lucia, Aruba and Antigua will reopen to tourists in June
- Krispy Kreme is giving out free doughnuts for five days straight in June
- Online trivia games to play remotely