Daydreaming about future travel plans is a state of being that we associate with both the best and the worst of times. But during these rather odd past few months—which were defined by our inability to leave our homes, let alone the country—it seems like the travel bug has really taken a hold of Americans.
RECOMMENDED: This company will pay you $3,000 to sleep on a whole lot of mattresses
So, now that the vaccine is slowly being rolled out and embarking on a vacation doesn't seem like such a faraway thought, where are most folks looking to escape to? Turns out, it sort of depends on the state they live in.
Travel site KOALA analyzed Google data to determine which destinations Americans have mostly been searching for in the last six months, and the results are pretty interesting. Specifically, the website looked at the total number of searches made for each destination between April and October 2020.
Overall, Puerto Rico seems to be the most popular go-to—likely due to its proximity to home. That trend does appear to be more pronounced across East Coast states, with West Coast ones thinking about trips to the likes of Japan and Mexico. The latter country is actually the second most popular according to the data, with Cancun specifically called out as the number two most sought-after city (Bora Bora in French Polynesia took the top spot on that list).
Below, check out the map highlighting each state's most searched-for potential trip. Fair warning, though: wanderlust might take a hold of you.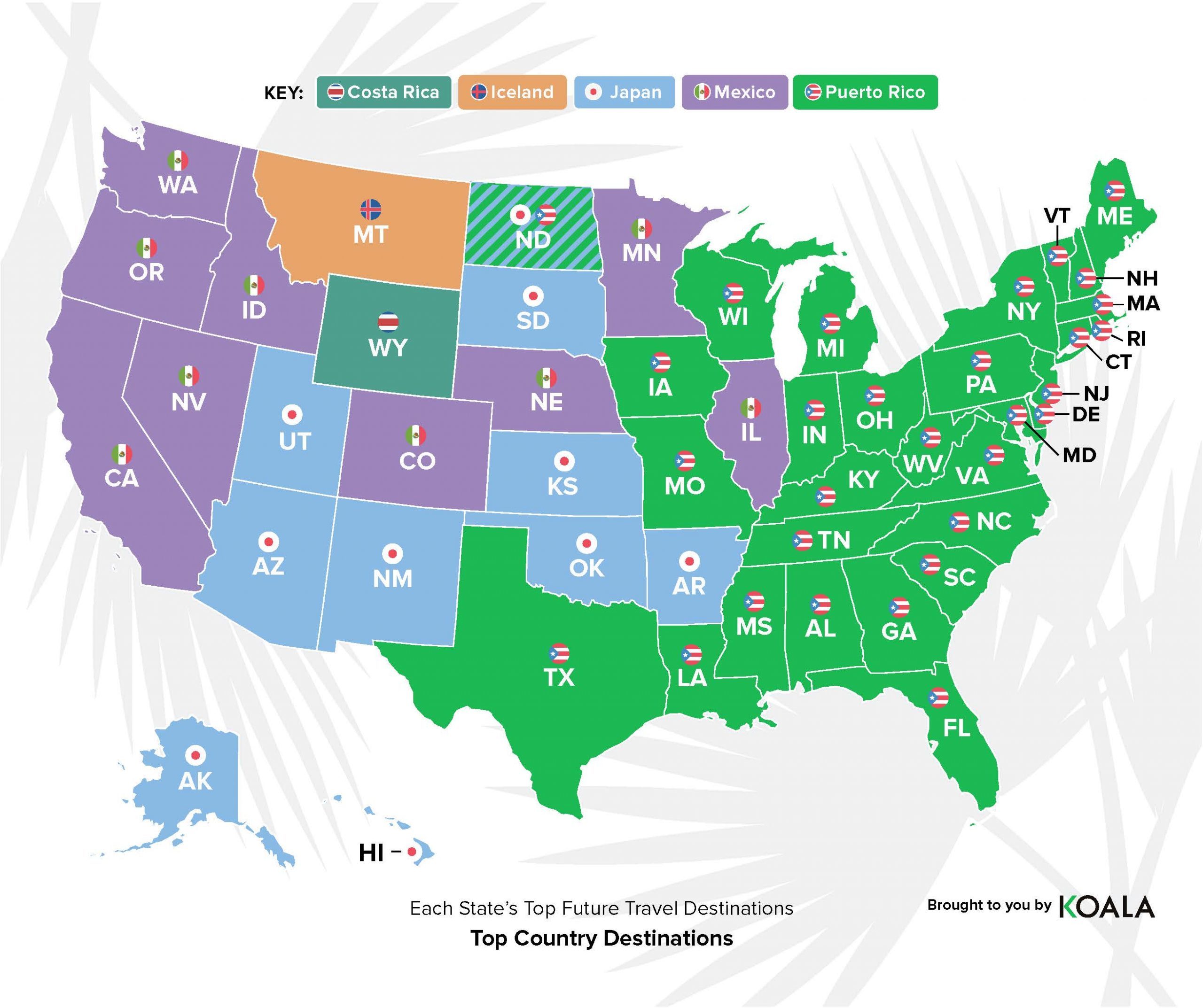 Most popular on Time Out
- Spend the night inside this new 7-Eleven, eat endless snacks and play video games
- All the new books dropping in February to add to your to-read list
- These are the 15 most expensive zip codes in all of the United States
- International travelers coming to the U.S. will now have to quarantine for 10 days
- This Instagram account highlights the most insane houses currently on Zillow