There has been lots of talk about the future of travel recently—and rightfully so. Given the demands of a new socially distanced world and a public itching to embark on trips that have been put off for months, the airline industry has been tasked with finding a way to allow people to fly across the world while feeling safe.
Proposed solutions range from blocking out a portion of seats on carriers to completely re-imagined seating arrangements. A new design called Interspace Lite falls in the the latter category.
Made by transportation technology company Universal Movement and aerospace manufacturer Safran, the design features a curved middle seat that would effectively function as a divider between passengers sitting in aisle and window seats. Unlike other barrier proposals, this would render the middle seat unusable. The partition would also be opaque, as opposed to the see-through and clear ones that other companies have put forth.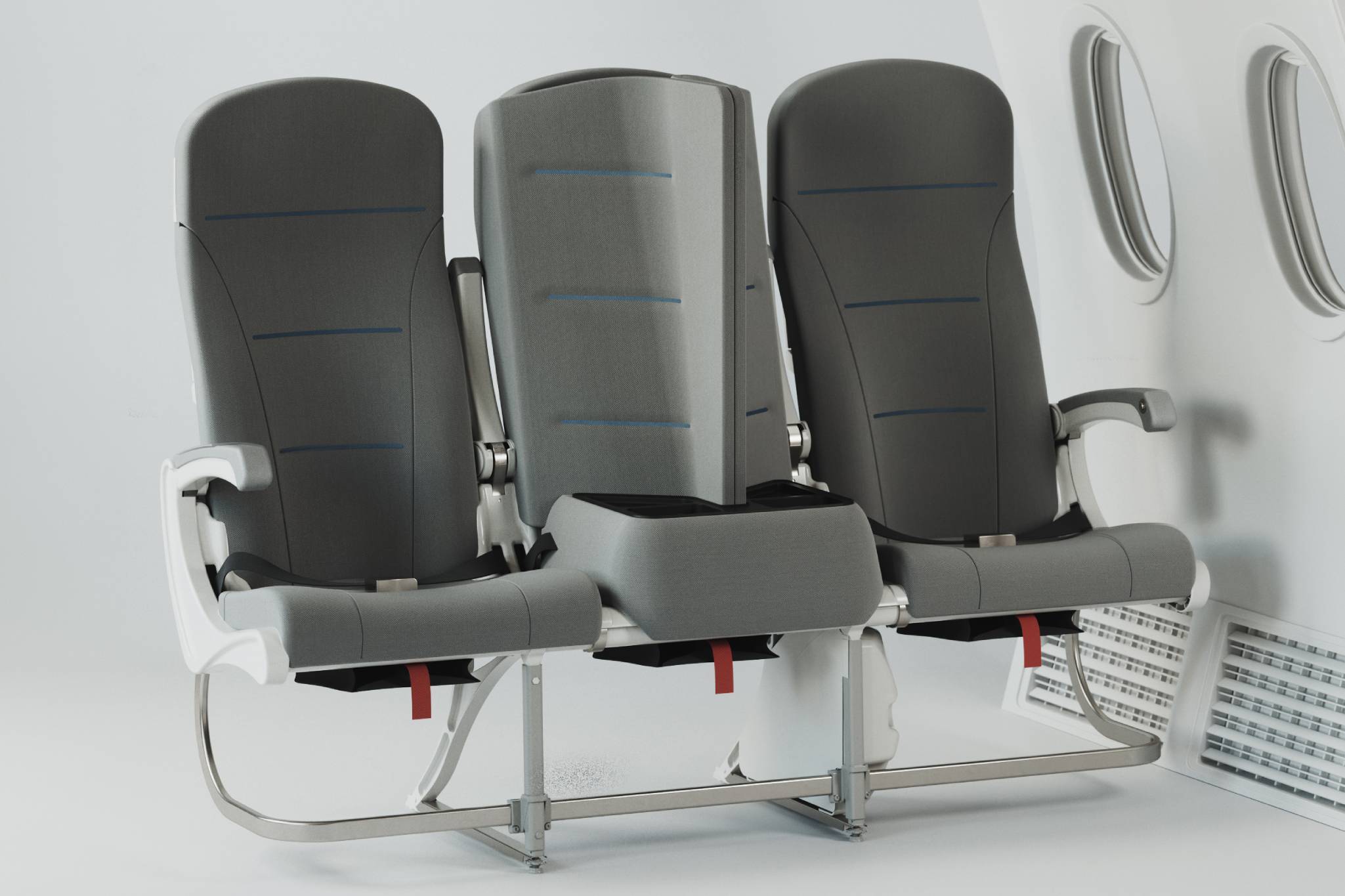 The concept actually first debuted back in December of 2019 as the Interspace. Slightly different from its current iteration, it was intended to help folks sleep more comfortably in-flight by boasting a wing option. Re-imagined in an effort to cater to the issues that the current travel culture is faced with, production on the Interspace Lite is expected to kick off this summer.
Ready to book a flight yet?
Most popular on Time Out
- Get paid $20,000 (plus free beer and gear) to hike the Appalachian Trail next year
- A new Harvard study advises couples to wear masks and avoid kissing while having sex
- How to donate to bail-out funds in 30 different U.S. cities
- Turks and Caicos will reopen for tourism on July 22
- The future of restaurant dining is reservation-only