As the world seeks to resume a semblance of normalcy post global pandemic, one thought reigns supreme: a lot of things will change in the upcoming months, including what "normal" looks like.
Aircraft companies in specific—representing one of the hardest hit industries by the current situation—will have to rethink their plans. Of course, the idea of flying in general has come under great scrutiny as folks are being asked to attempt to socially distance well into the future and planes are, by nature, designed to pack people in close quarters for extended periods of time.
Which begs the question: how can we make flying safe again?
Italian firm Aviointeriors, which specializes in designing and producing passenger seats and aircraft cabin interiors, is getting that conversation started through two new proposals aimed at post-pandemic travel. The firm's goal is to create a layout that allows for social distancing without losing seat capacity. A not so simple task, indeed.
The proposed first design imagines the middle seat to be turned backwards and for all ticketed passengers to be surrounded by a plastic shield. The name of the prototype couldn't be more fitting: Janus, after the two-faced Roman god. Of course, the plastic is intended to prevent the "breath propagation to occupants of adjacent seats," including those walking down the aisle. Take a look at renderings: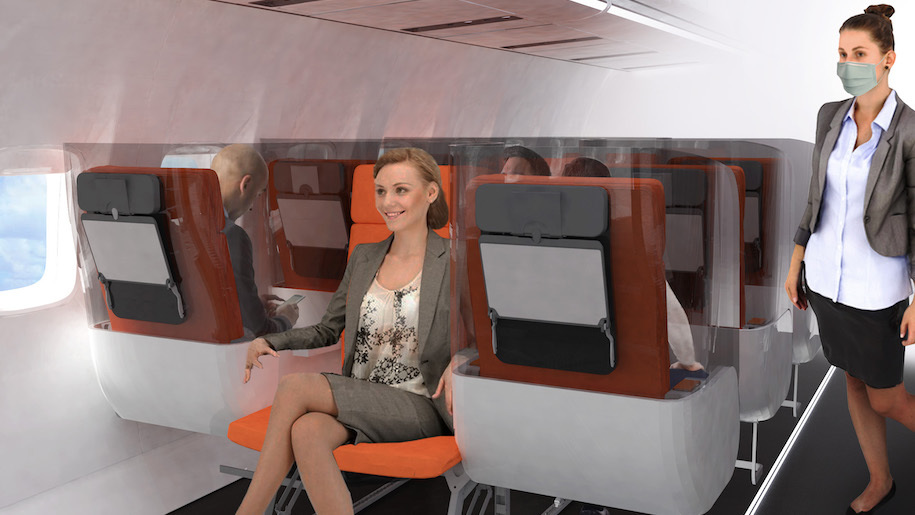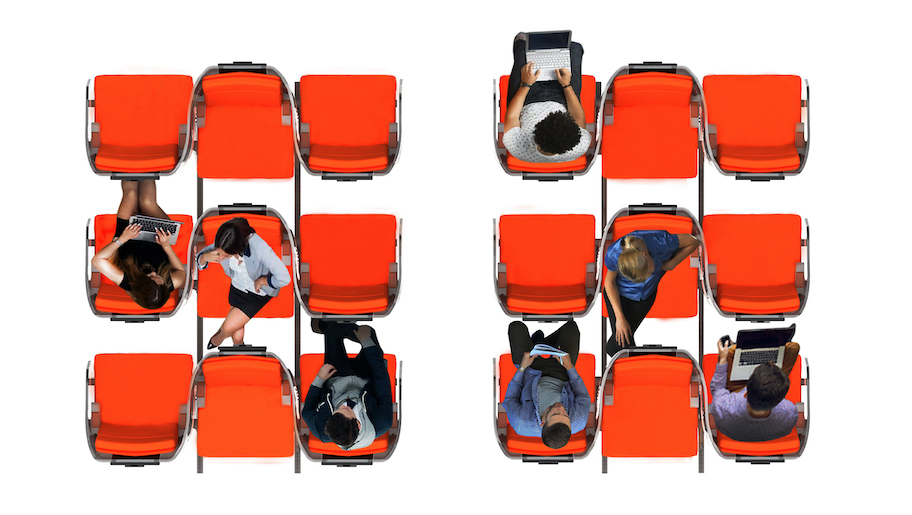 The second design focuses on a removable shield that could be added to each seat and offer passengers "protection" from each other. Glassafe would theoretically be easily installed and removed from each plane, allowing airlines to keep their current aircrafts and still gain a layer of protection. The invention would be customizable: in addition to cut-outs for shoulders, the products could be built using different degrees of transparency, following the discretion of each airline.
Here are some renderings: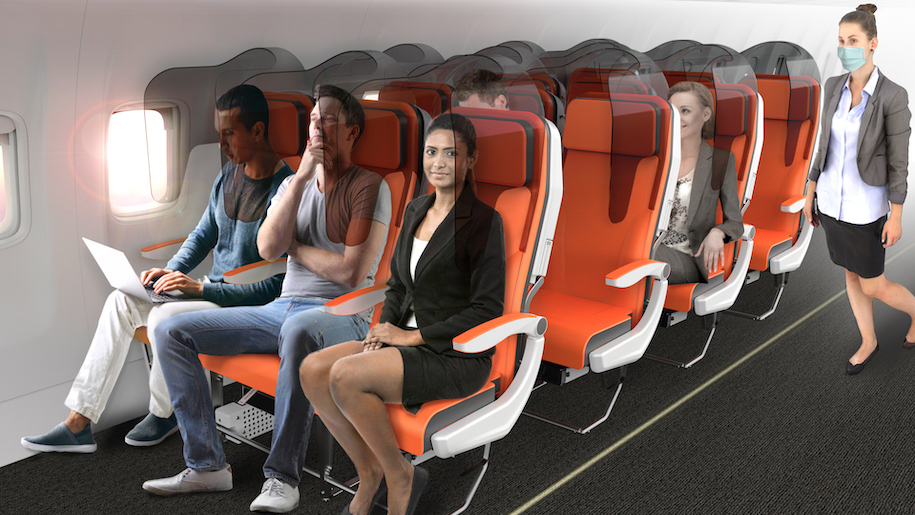 Of course, these are mere proposals. A lengthy series of questions and concerns still need to be addressed: how much would these cost? How safe are backwards seats? How can meals be served while dealing with the re-imagined layouts? Do current emergency measures apply to redesigned aircrafts?
Regardless, we're excited—and thankful—to witness the grandiose creativity of those working to make our world even a little better in these trying times.
Most popular on Time Out