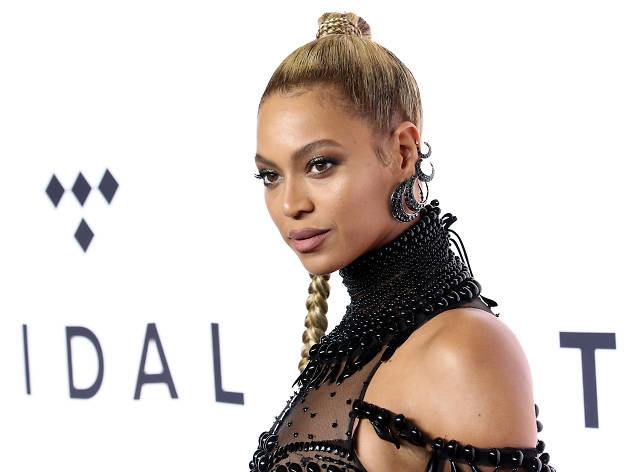 Attention everyone: Beyoncé is dropping a new visual album at the end of July
The work celebrates Black culture and resilience.
Posted: Monday June 29 2020, 10:36am
Queen Beyoncé is at it again: the artist just announced that she will drop a new visual album called Black Is King on Disney+ on July 31. Beyoncé herself has written, directed and executive produced the work, which seeks to celebrate Black culture and resilience. Check out the teaser trailer right here.
Interestingly enough, the album is based on The Lion King: The Gift, the Beyoncé-curated soundtrack for the animated remake of The Lion King, released last summer. The artist voiced the character of Nala in the production.
"The visual album from Beyoncé reimagines the lessons of The Lion King for today's young kings and queens in search of their own crowns," reads an official statement from Disney and Parkwood Entertainment, Beyoncé's company.
According to the press release, the work will focus on "a young king's transcendent journey through betrayal, love and self-identity. His ancestors help guide him toward his destiny and with his father's teaching and guidance from his childhood love, he earns the virtues needed to reclaim his home and throne." We should also expect for artists featured in The Gift to be part of this new album, alongside other special guests.
But that's not all: in addition to surprising fans with a new single called "Black Parade," which she dropped on Juneteenth and whose profits will benefit Black-owned small businesses in need, Beyoncé received the prestigious Humanitarian Award during last night's (virtual) BET Awards.
Former First Lady Michelle Obama presented the award, which honors the superstar's BeyGOOD initiative, through which she has set up a slew of philanthropic foundations and scholarships.
"Your voices are being heard and you're proving to our ancestors that their struggles were not in vain," Beyoncé said in a pre-recorded acceptance speech. "Now we have one more thing we need to do to walk in our true power and that is to vote. I'm encouraging you to continue to take action. Continue to change and dismantle the racist and unequal system. We have to vote like our life depends on it, because it does."
We're with you, Bey.
Most popular on Time Out
- American Airlines will stop blocking seats on July 1
- This map highlights the most popular fast food chain in each state during quarantine
- Online party games to play remotely with friends
- Get paid $20,000 (plus free beer and gear) to hike the Appalachian Trail next year
- Online trivia games to play remotely
Share the story