Who would spend $150 on a weighted blanket that looks like the Pizza Hut pan pizza? Turns out, a whole lot of people. The pepperoni-themed item, officially dubbed Original Pan Weighted Blanket and released in collaboration with Gravity Blanket just yesterday, is already sold out.
RECOMMENDED: You can score a free one-night hotel stay in Hawaii if vowing to get involved in volunteer work while there
Who are we to judge, of course, but let's be honest: this is one really odd treat to buy for yourself or for someone else as a gift. And yet, people love it. Twitter user Brian Altano called it "brilliant and hilarious" before announcing his absolute need for it. A certain @FJonP asked the general public to "bury me in the Pizza Hut weighted blanket" while John Macintosh joked (we think?) about "starting a gofundme to purchase" the 15-pound item.
"At a full 72-inches in diameter, the blanket features a premium micro-fleece duvet cover to comfort and soothe, mimicking the unbeatable feeling of indulging in an Original Pan Pizza," reads an official press release about the product. "Leveraging the proven therapeutic power of deep touch pressure stimulation, the Original Pan Weighted Blanket is perfect for fans to snuggle up under this winter if they're looking for improved sleep and reduced anxiety." Talk about comfort food.
We're a bit speechless about this whole gimmick but, given the year 2020, nothing really surprises us anymore.
To add to your probable fluster and likely provoke an uncontrollable fit of laughter, here are some mind-boggling images of the blanket: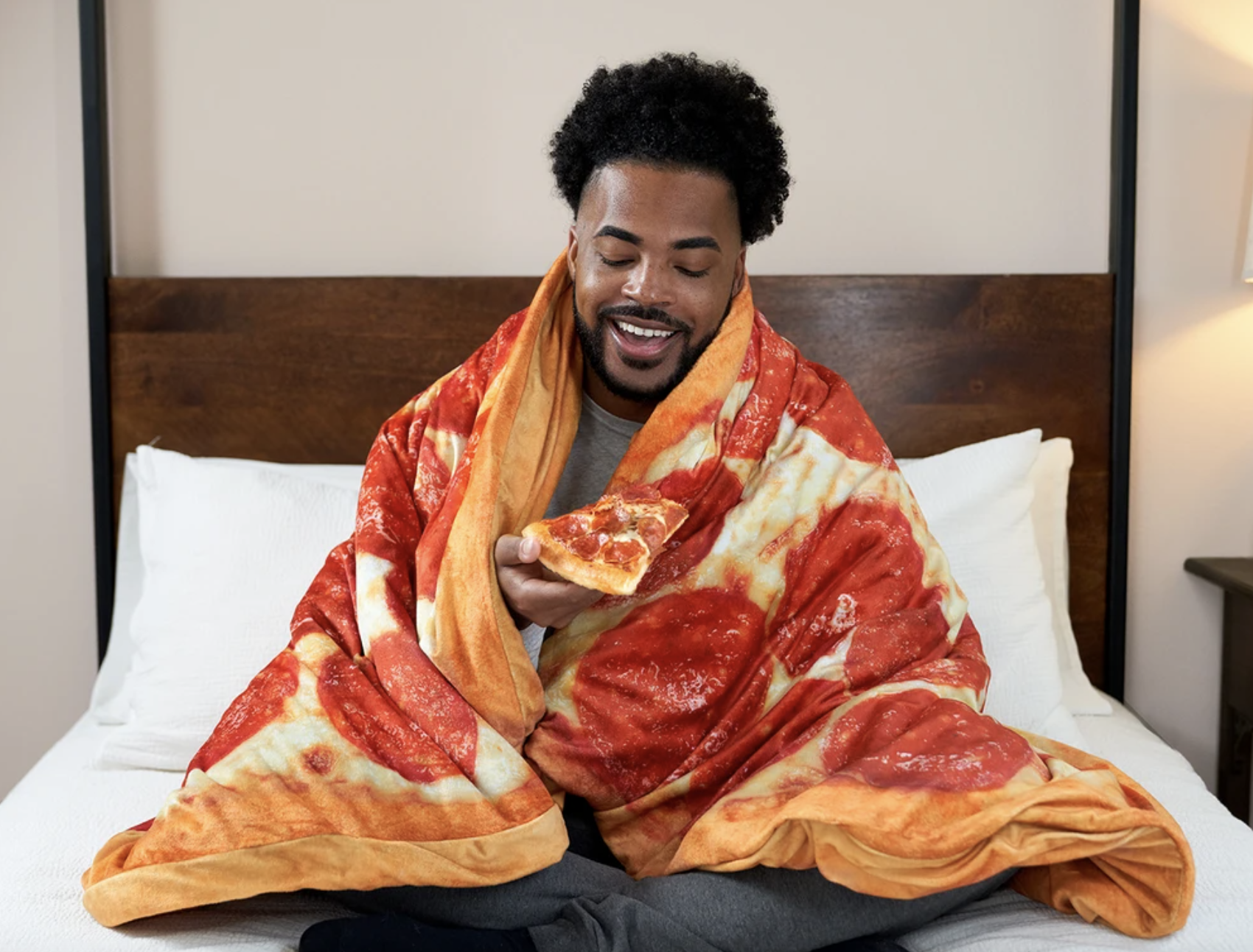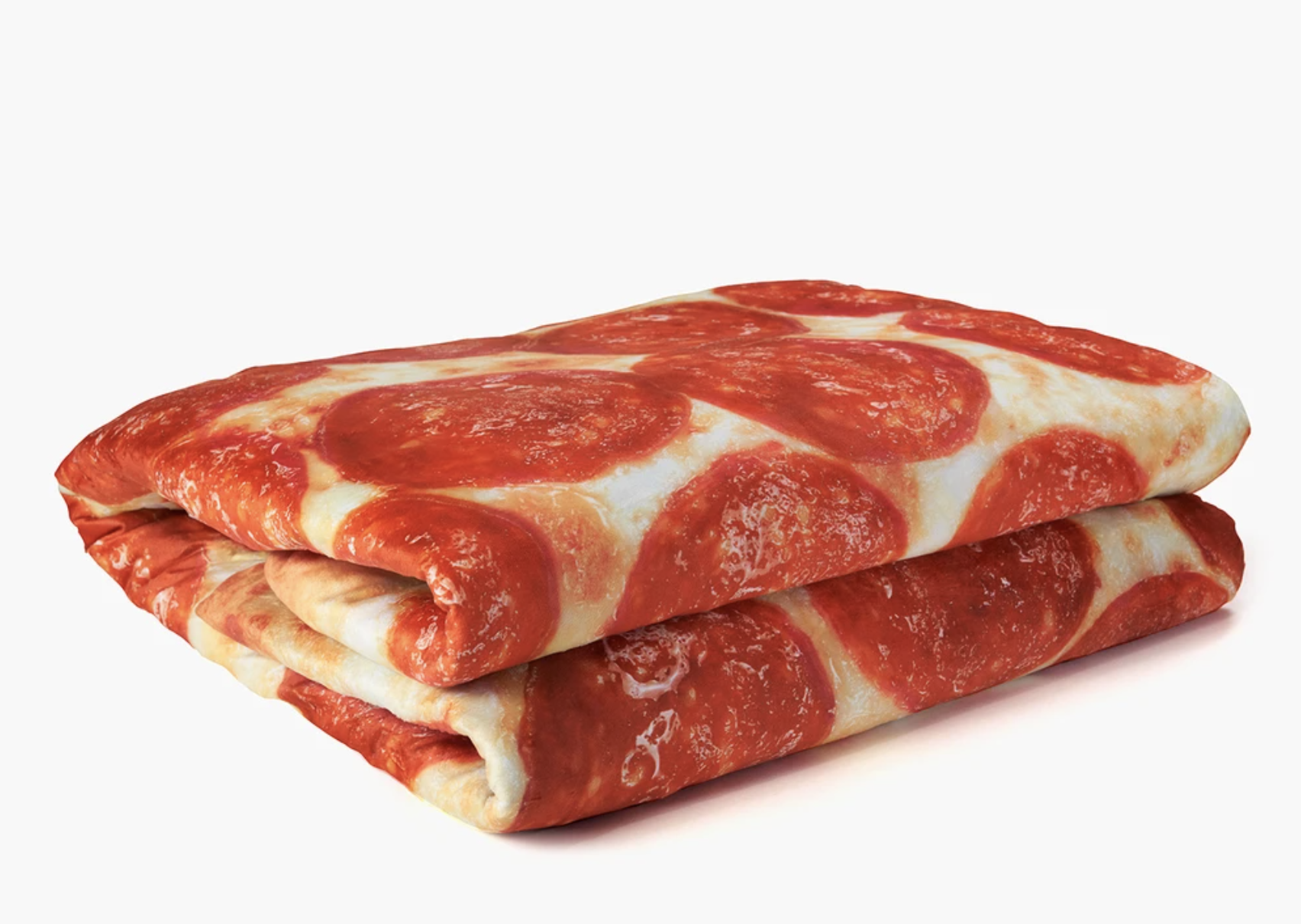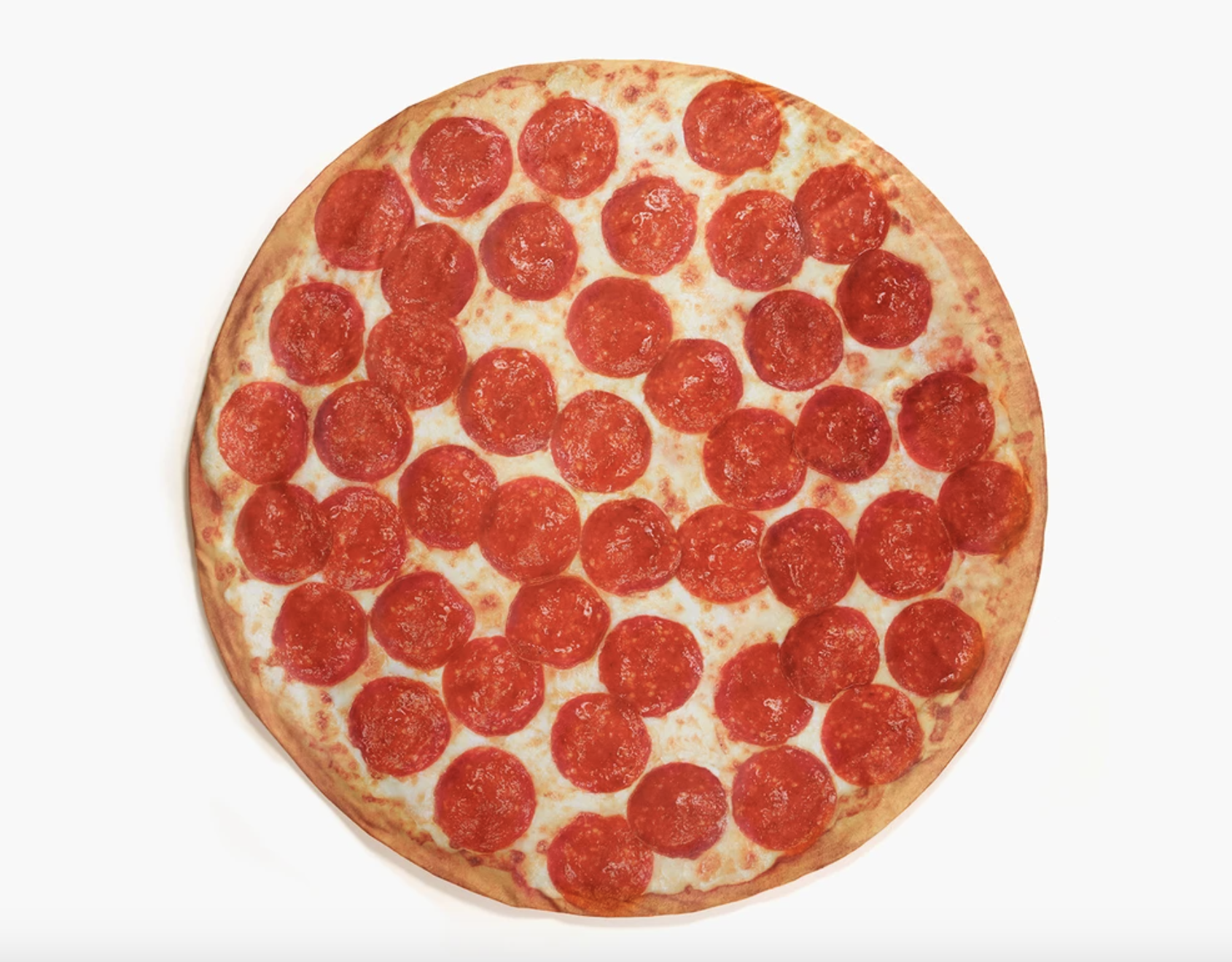 Most popular on Time Out
- The CDC is asking everyone to hold off on the spiked eggnog this holiday season
- Frito-Lay will have you looking like a snack for the holidays
- The coziest Airbnb cabins in the U.S. to rent this winter
- This map highlights the most popular Thanksgiving sides in each state
- This map highlights the oddest Thanksgiving side dishes that each state has Googled in 2020