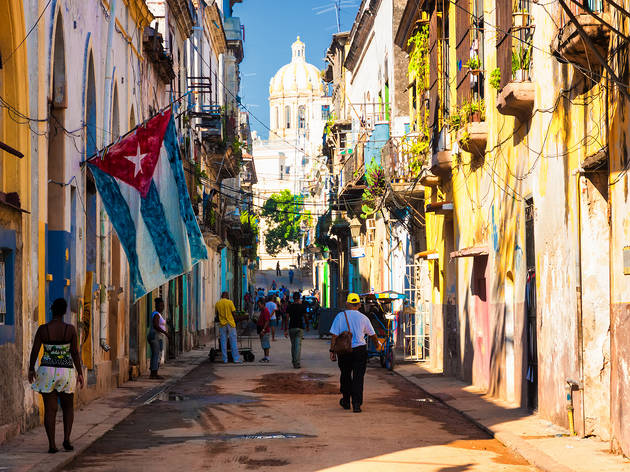 Cuba will allow tourism in late August but Havana will be off-limits
International visitors will be bussed to Cuba's outlying islands
Updated: Wednesday July 1 2020, 1:56pm
Despite the rest of the Caribbean reopening in June and July for tourism, Cuba is taking its time, first allowing Cubans to travel domestically at the end of this month before welcoming international tourism in phase two.
Still, don't expect to be drinking a mojito in Havana this summer. When Cuba opens to tourists in late August, international visitors will be bussed directly to all-inclusive resorts on Cuba's outlying islands including Cayo Coco, Cayo Guillermo, Cayo Santa María and Cayo Largo del Sur. Havana and the rest of the country's mainland towns and cities will be off-limits to vacationers until an undefined phase three (the government did not offer a potential date for when phase three might begin).
UPDATE (7/1): New reports have confirmed that travelers will be kept separate from the general population in all situations. Tourist buses en route to resorts will be prohibited from making stops along the way, and police officers will be assigned to each bus to enforce the rule. Visitors will not be allowed to rent cars or take trips outside the resorts and some resorts will be divided into different sections for international visitors and Cubans, which will not mingle.
At airports, all arriving travelers will be given mandatory PCR (swab) and temperature tests. At hotels, special health clinics will regularly monitor guests in case of illness. Anyone who tests positive for COVID-19 will be isolated. Outside of resorts, restaurants will also have to wait until phase three to serve foreign visitors.
So, if you're headed to the Caribbean this summer, you might want to try Jamaica or the Dominican Republic instead.
Most popular on Time Out
- Americans are banned from traveling to Europe this summer
- Everything new coming to Netflix in July 2020
- All the Caribbean countries that are currently open for tourism
- A new online store lets you buy items from people's lost luggage
- Online trivia games to play remotely
Share the story