The future of dining might take place in your car.
As we navigate these unprecedented times, businesses are rapidly looking for new and innovative ways to keep their patrons safe. But for some industries, the best examples of social distancing are in the past. Re-introducing, carhop service.
Drive-in restaurants with carhop service, in which servers rush food from the kitchen directly to your car window, were a staple in 1950s American culture, especially in California, where large parking lots and neon signs attracted drivers to stop for a meal. Now they're making a comeback, offering a unique and nostalgic dining option for those who want to eat outside of the house while still being safe and adhering to social distancing.
For some restaurants, it was an easy change once businesses were forced to adapt to life under lockdown this spring. Mel's Drive-In and Bob's Big Boys in California both used to offer carhop service in the 1950s and have brought it back this month, serving fans in both San Francisco and Los Angeles.
Thanks to large parking lots, it's been easy for Mel's to transition back to carhop service. Customers drive up, place their order and then servers attach trays to the car windows to deliver burgers, shakes and more. In order to ensure safety, servers also wear gloves, sanitize payment options, and bags of food are stapled shut or enclosed in to-go containers.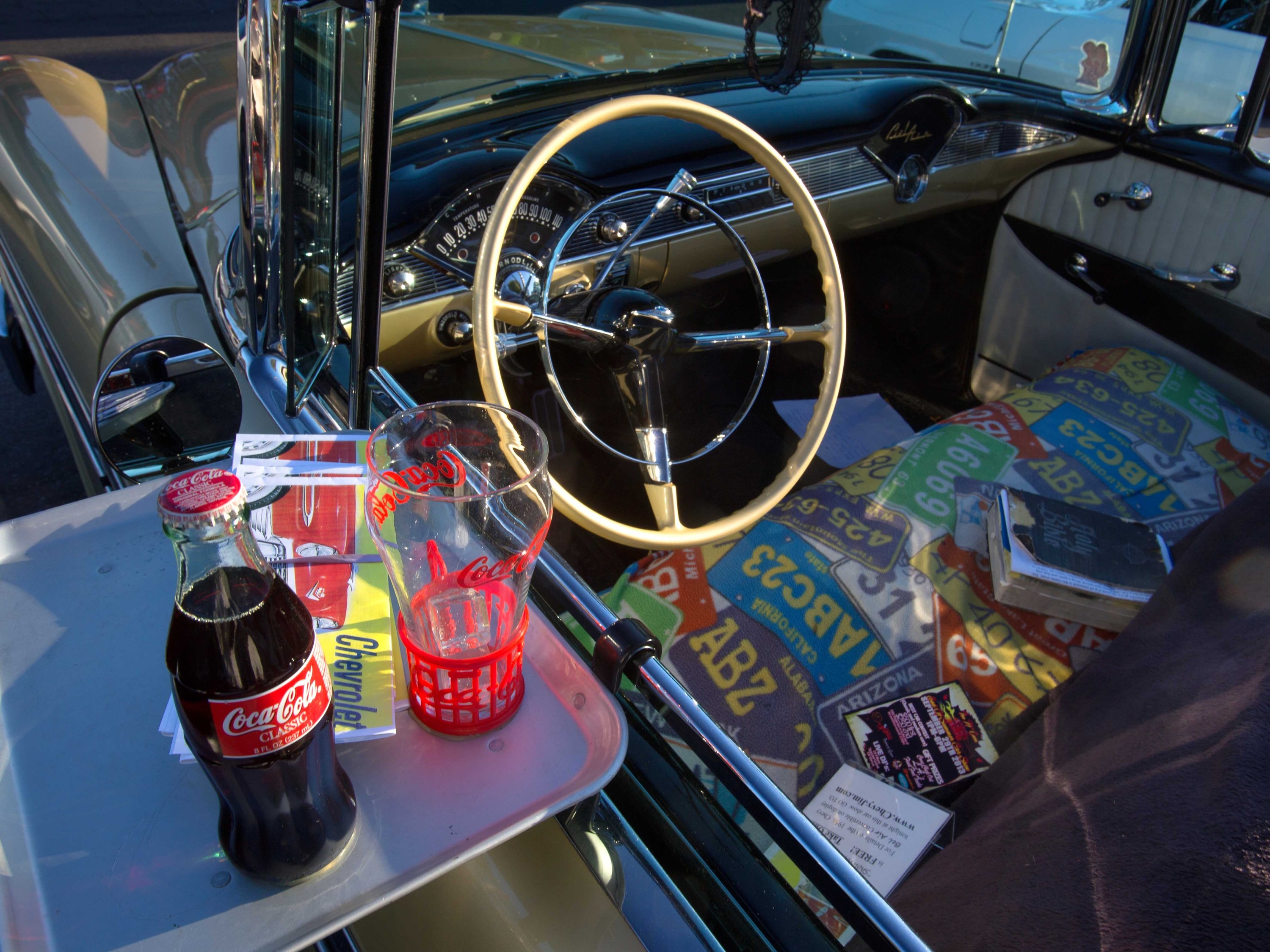 At Bob's Big Boys in Burbank, you now order from the drive-up window then park under the awning and wait for your tray to be brought by a server. There's even free Wi-Fi to keep you occupied while you wait for your food. It's been a game-changer for the historic restaurant; Since they've brought back carhop service, the restaurant's sales are at about 70 percent of what they were before the pandemic and most of the staff are back at work.
Special perks like free meals for kids (as long as schools are closed) at the Mel's in Santa Monica and half-priced milkshakes make the drive-in restaurants especially enticing for anyone who is seeking a bit of normalcy during these times (with some nostalgia thrown in).
But it's not just fast-food joints that are getting in on the trend. In San Luis Obispo, Gino's Pizza is offering daily lunch and dinner meals served on window trays in their parking lot as well.
Even when restaurants do re-open in California, things probably won't be back to normal for some time (less tables and mandatory reservations seem likely), which allows drive-in restaurants to fill a special void right now as we all wait for the time we can go out to a normal meal again.
Most popular on Time Out
- Brace yourselves for the return of the drive-in movie theater
- US-based airlines will resume operating international flights as early as next month
- You can send a free pint of ice cream to anyone you want to right now
- Online party games to play remotely with friends
- You can play Cards Against Humanity online for free