NASA is really stepping it up these days, finding creative ways to entertain folks under quarantine without having to leave the comfort of their couch.
Case in point: the slew of virtual and augmented reality tours that the space agency offers on its website. Whether you want to check out the International Space Station (you should) or have always dreamt of stepping into the Armstrong Flight Research Center in California (we have), there is a tour for you.
Here, we highlight eight of them. Our suggestion? Try them all.
Hubble Space Telescope mission operations center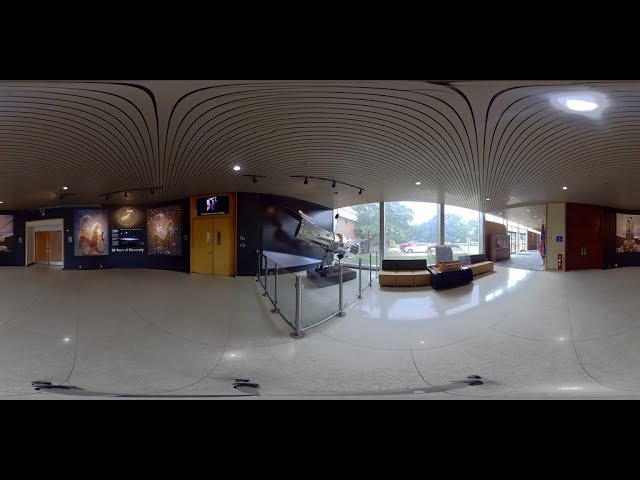 Another 360-degree virtual tour, this one of the Space Telescope Operations Control Center, which is found at NASA's Goddard Space Flight Center in Greenbelt, Maryland.
Suni Williams is the astronaut that will take you on this awesome tour of the International Space Station. Did you know that folks have lived and worked here for over two decades?
To launch astronauts into space on American-built rockets and crafts, NASA makes full use of its Commercial Crew Program. This tour delves into the thick of that process.
Meet SOFIA: the Administration's flying observatory, which is "a Boeing 747SP aircraft modified to carry a 106-inch telescope." Ready to explore it?
On this virtual tour, you'll be able to actually control the famous Spitzer space telescope yourself. How cool? In addition to that, tour TRAPPIST-1, the star system that's home to seven "Earth-size exoplanets orbiting a star that is only a little larger than Jupiter."
On this one, you get to indulge in 360-degree views of planets of other stars.
We dare say this is one of the most interesting tours out there. Available through Google Expeditions, you'll get to visit the main building home to the Armstrong Flight Research Center, plus a control room, an aircraft hangar and the back-ramp area where last-minute preparations take place before a blastoff.
Langley is the Administration's oldest field center (it's been leading aeronautics research since 1915!), so it's about time we get to see inside of it.
Most popular on Time Out
- HBO is offering 500 free hours of TV and movies to kill your quarantine boredom
- This nifty NASA tool shows you the photo of space it took on your birthday
- U.S. airlines are now required to refund your cancelled ticket and not just offer a travel voucher
- You can play Cards Against Humanity online for free
- Delta announces no-fee rebookings through 2022