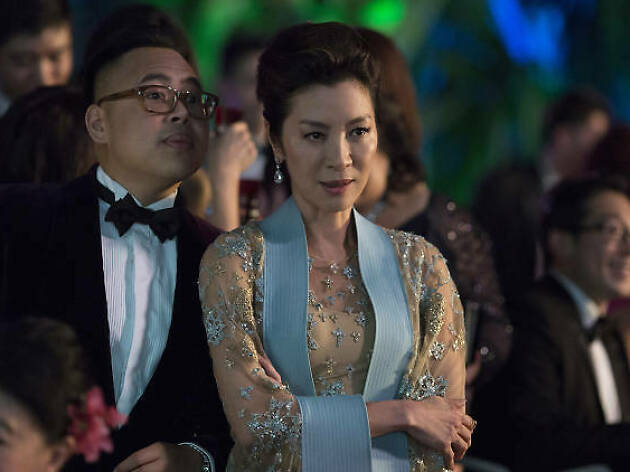 Here are the most popular travel-themed movies and TV shows according to Google
'Crazy Rich Asians' tops the film category.
Posted: Wednesday July 29 2020, 12:55pm
Although we are not able to freely travel at the moment, why not try and experience a slice (albeit a very, very small one) of that addicting vacation feeling by binge-watching the very best travel-themed movies and TV shows out there?
Colibra—a travel app for frequent flyers—just crunched up some numbers based on Google search data and established the most loved travel-themed production in every country in the world.
What does "travel-themed" mean, exactly, you might wonder? According to the study, the definition includes films and shows "where the narrative is focused on a travel journey or destination and/or where the setting is a primary focus of the narrative or visuals."
In the United States, the Scottish-set Outlander—a historical drama that premiered on Starz in 2014—tops the movie list while Crazy Rich Asians lands in the first movie-related spot.
Other outstanding mentions in the TV sphere include Big Little Lies, Sex and the City and—for some reason—Baywatch. Mamma Mia!, Catch Me if You Can and Dirty Dancing, on the other hand, join Crazy Rich Asians on the most popular films list.
Using the same methodology, the company also set out to determine the most popular travel-themed book in each country. In the United States, the honor was bestowed upon Fear and Loathing in Las Vegas, the 1971 novel by Hunter S. Thompson.
If you're curious about the general data breakdown, take a look at the full list right here.
Most popular on Time Out
- The most impressive Airbnb treehouses in the U.S.
- Hurry up: JetBlue is offering buy-one-get-one-free round-trip tickets right now
- Get paid $20,000 (plus free beer and gear) to hike the Appalachian Trail next year
- The best outdoor adventure in every state
- The most unique Airbnbs in the U.S. you have to see to believe
Share the story