As the world takes a collective breath and comfortably settles in at home in an effort to limit the spread of the coronavirus, people's relationships to food and cooking seem to have deepened. Kitchens, it turns out, are essential in times of crisis.
Particular attention is given to the professional chefs that are used to preparing elaborate meals for the general (usually anonymous) public. How are they coping while outside of work? What are they cooking for themselves and their families? Has comfort food taken center stage? What can they concoct at home?
We reached out to some of the very best chefs across America to ask them just that. Here is what they had to say: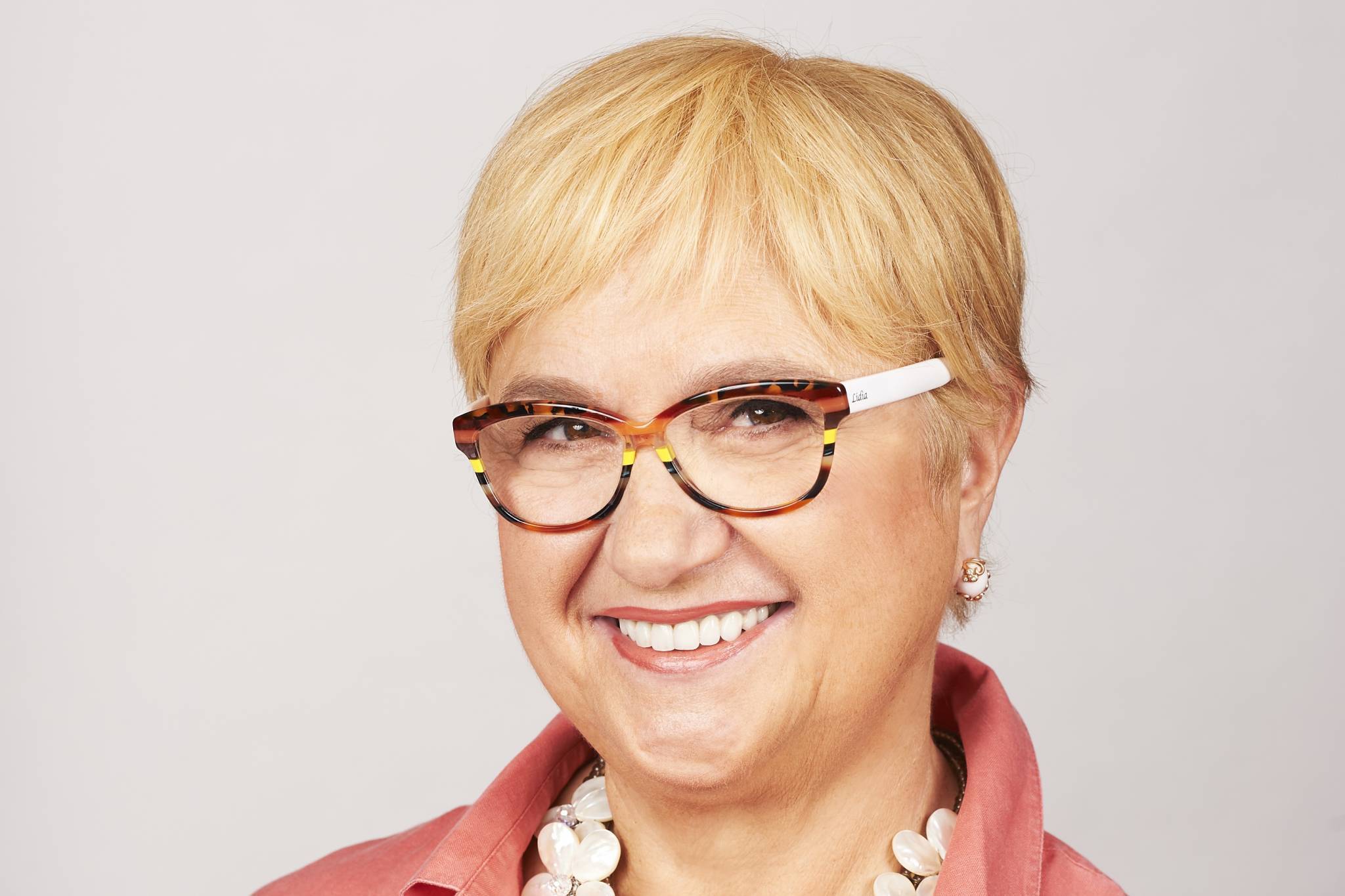 Lidia Bastianich, chef and owner of Felidia and many more restaurants in New York: "I am sequestered at home with my 99-year-old mother. She is well into her years but she is alert and enjoys a good game of cards and expects a good meal, especially when her daughter the chef, is cooking. A good chicken soup turned into Stracciatella is a priority. Every three days, there is a soup pot on our stove -- possibly an assorted vegetable soup or mushroom barley and rice with potatoes, which is a favorite of hers. She also enjoys pastas and risotto. These are dishes that can easily be made with what you have in the cupboard."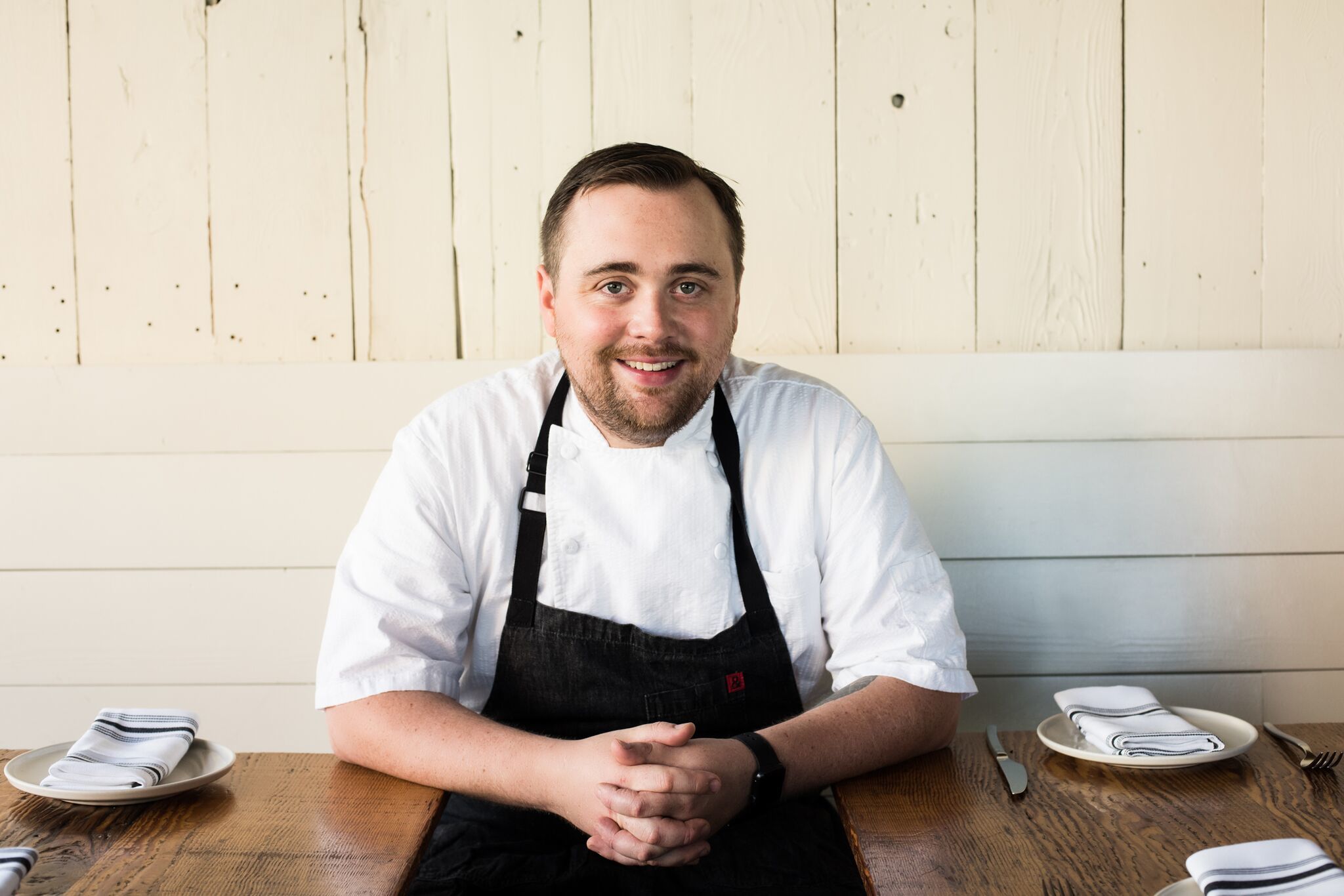 Brandon Rice, chef and owner of upcoming Ernest in San Francisco: "As I'm sure you can imagine, I have been cooking every single meal at home. This week I made Japanese curry with a bunch of Riverdog Farms produce—carrots (the best carrots on earth!) cabbage, potatoes, and radish served over rice with Japanese pickles. Then I made pulled pork BBQ sandwiches, salmon rice bowls, steak frites, and spaghetti Bolognese. I was able to go to the Berkeley Saturday Farmers Market and stock up on Riverdog Farms produce. Last night, I made pea and artichoke carbonara."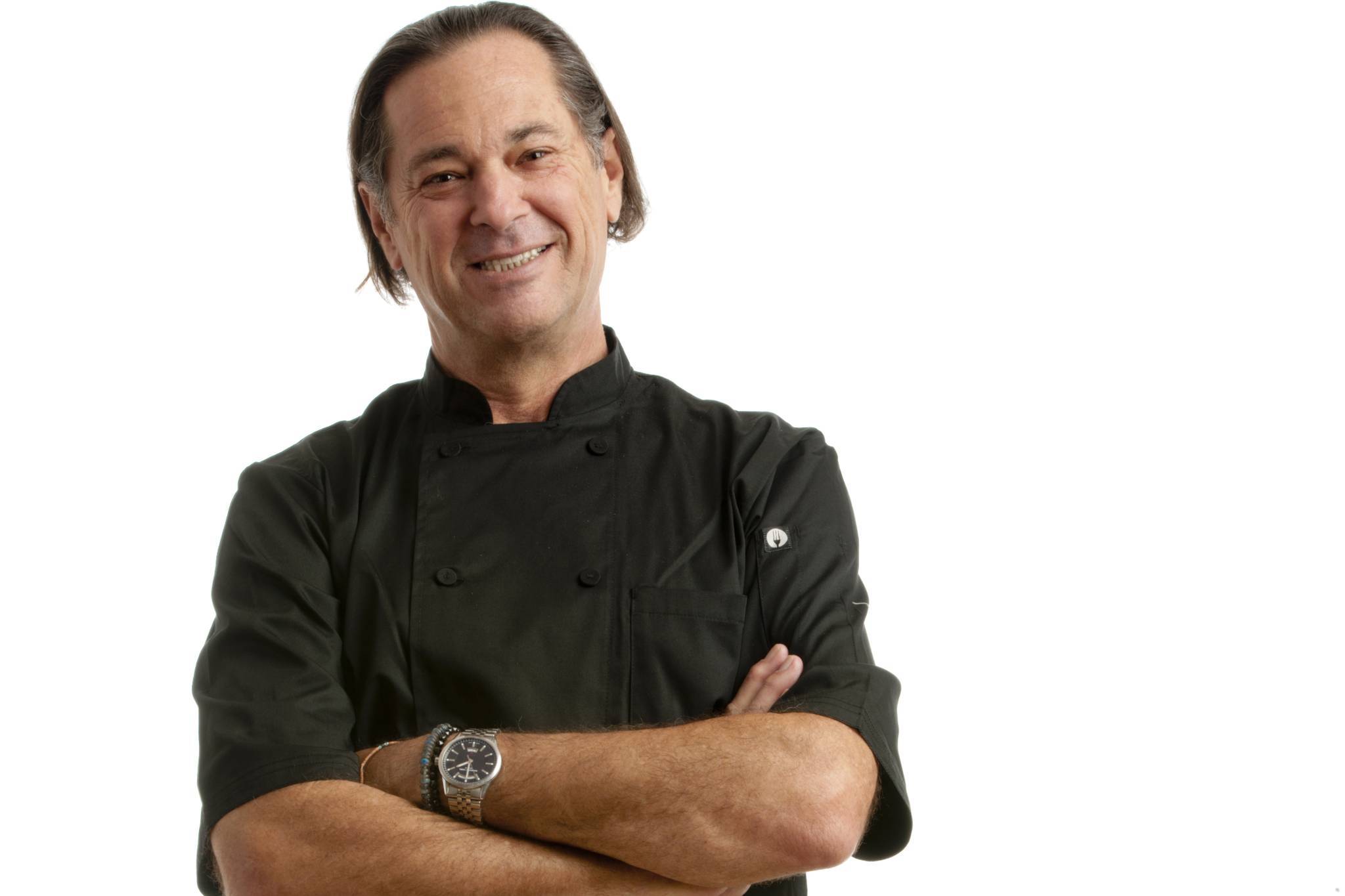 Chef Mark Ellman, owner of Honu and Frida's Beach House in Maui: "I'm still cooking at work, so, when I get home, my family is eating the same to-go menu we're offering to others. Last night, we made meatloaf with shiitake gravy and crispy onion and mashed potatoes, dinner salad and ricotta lilikoi cake. The night before we made Moroccan monchong with chickpeas, mussels and rice."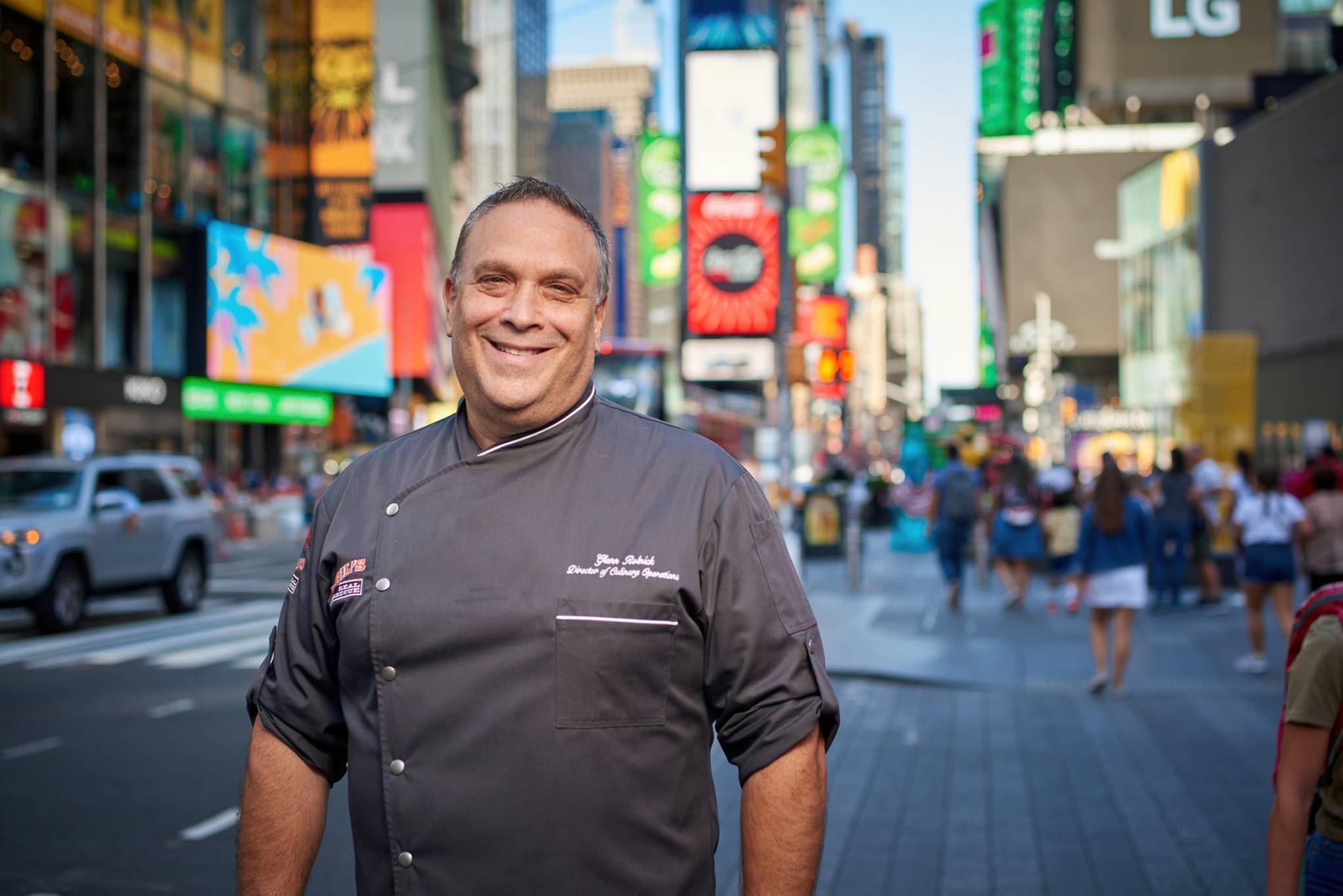 Glenn Rolnick, Corporate Chef of Alicart Restaurant Group in New York: "Since I have been home, I have made spicy lobster rolls, slow cooked rubbed pulled pork sliders, braised beef brisket and my wife's favorite, Chicken Marsala but instead of using mushrooms, I sauteed red peppers and Spanish onions with chicken infused rice pilaf. I also made another one of her favorites, homemade ice cream. I love bananas with chocolate swirl but the rest of the family likes Oreo cookies and cream."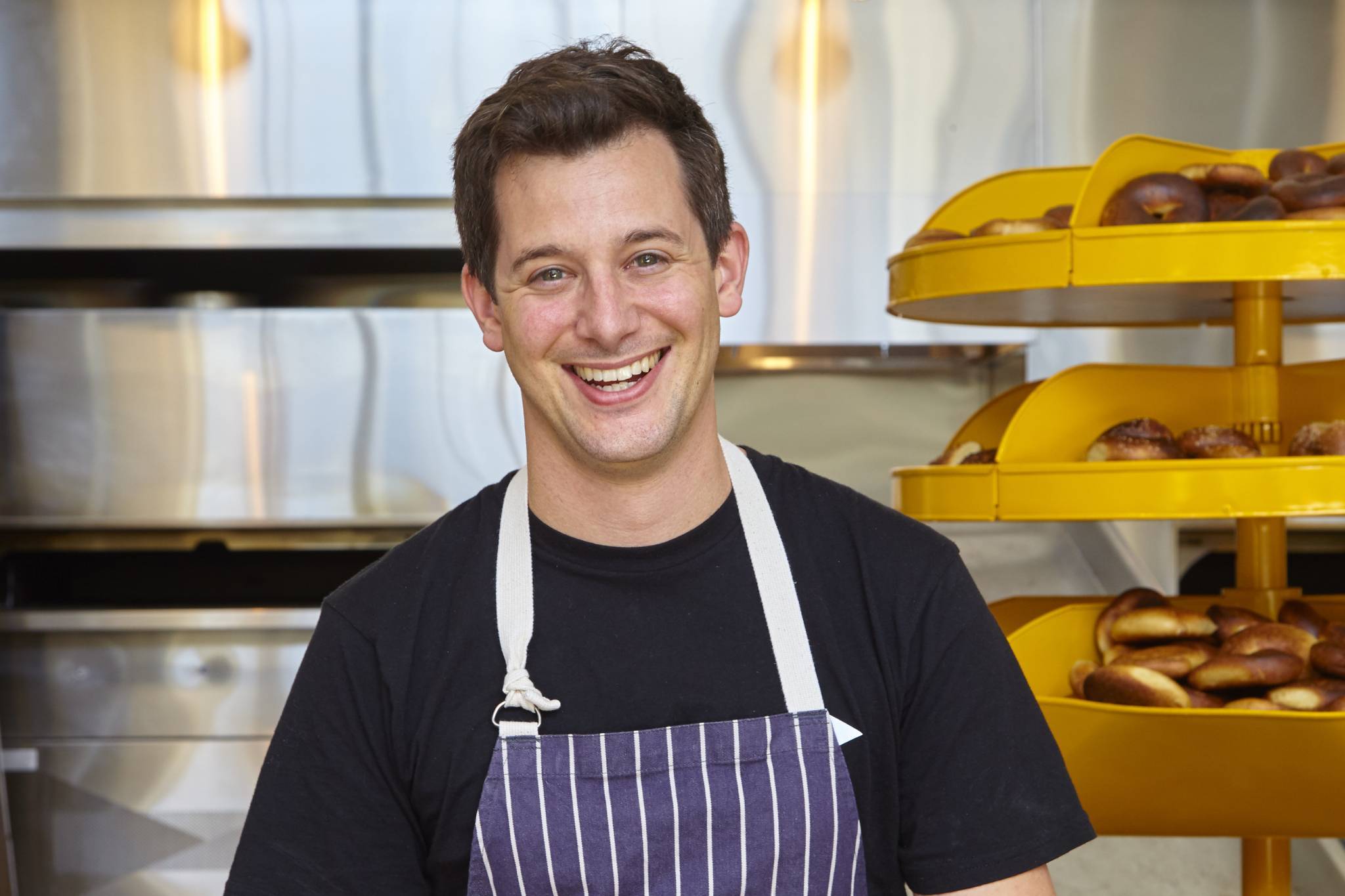 Martin Siggins, chef and owner of Daily Driver in San Francisco: "This past week we have been having fun cooking every night and planning out more dishes for the weeks to come. We made a Korean silken tofu soup (soondooboo) which has a yuksu base (Korean word for dashi, with dried anchovy, kombu, mushroom.) I also made Julia Child's cheese soufflé this week with a spinach salad (and using our new Jersey Jack Cheese from Daily Driver.) My mom used to make this souffle a lot when we were kids, it's a perfect classic recipe. We also made focaccia this week, which is so easy to do at home. We used Alison Roman's "nothing fancy" cookbook and topped it with some onions, garlic, and a quick tomato sauce then served it with a simple arugula salad. And then this week we are planning on another old favorite: chicken baked in bread. This one I used to do at Nico and it's a stunner!"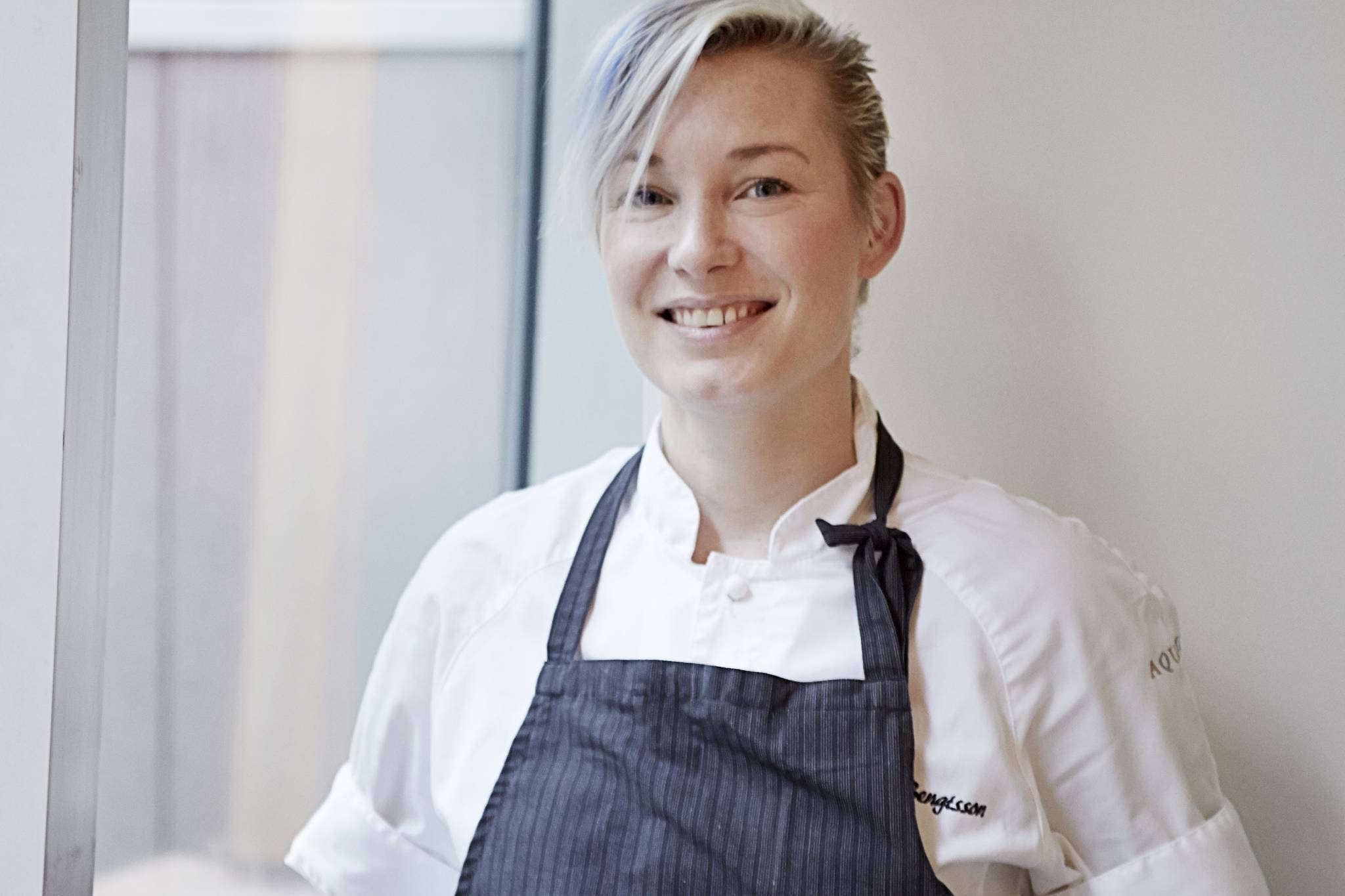 Chef Emma Bengtsson, executive chef of Aquavit in New York City: "Lately I have been cooking breakfast every morning, which is a big change for me since I normally never have time for breakfast. I make eggs, bacon and sear of a tomato as well. For lunch I try to come up with different salads since I am trying to be as healthy as I can even though I'm stuck at home. For dinner, I have made everything from salmon with tomato sauce and cauliflower to pork loin with mashed potato and boiled carrots. I did pizza from scratch one day and that was fun. I am planning on making some peanut butter and chocolate chip cookies to hand out to some of my neighbors later. I made a doughnut cake the other day. I also try to make a smoothie every other day with banana, almond milk, mixed berries and fruit with protein powder, flaxseeds and probiotics as well."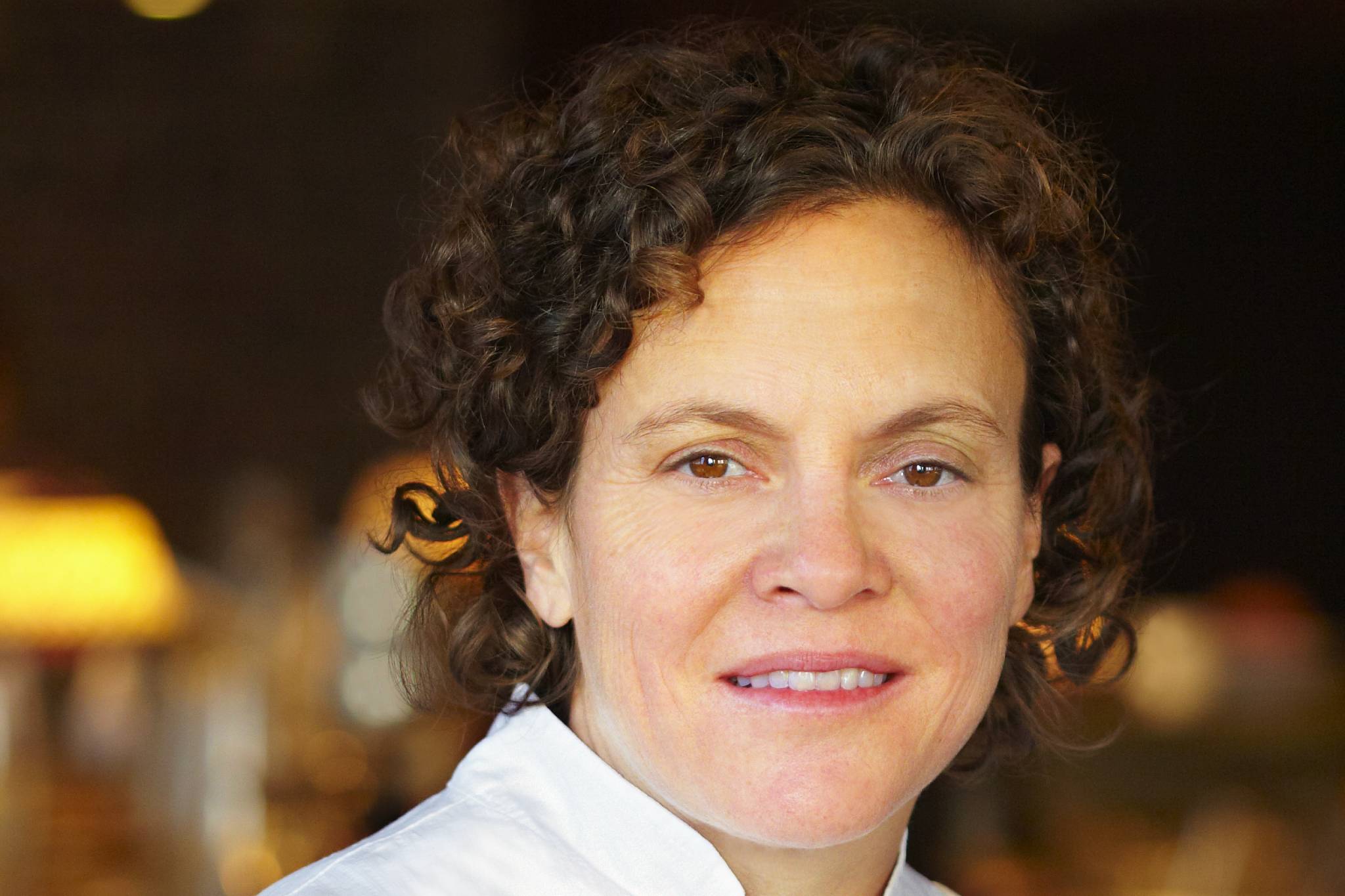 Chef Traci Des Jardins of The Commissary, Arguello, Public House and School Night in San Francisco: "We celebrated my son's birthday this week and made homemade chicken ramen from scratch, noodles and all! The long cooking soups are great these days - we also made beef pho with a rich and delicious broth. One of my favorite meals I've made in the past week was carnitas tacos with pink beans, tomatillo salsa, jicama, and grapefruit served with avocado salad with my famous spiced pepitas."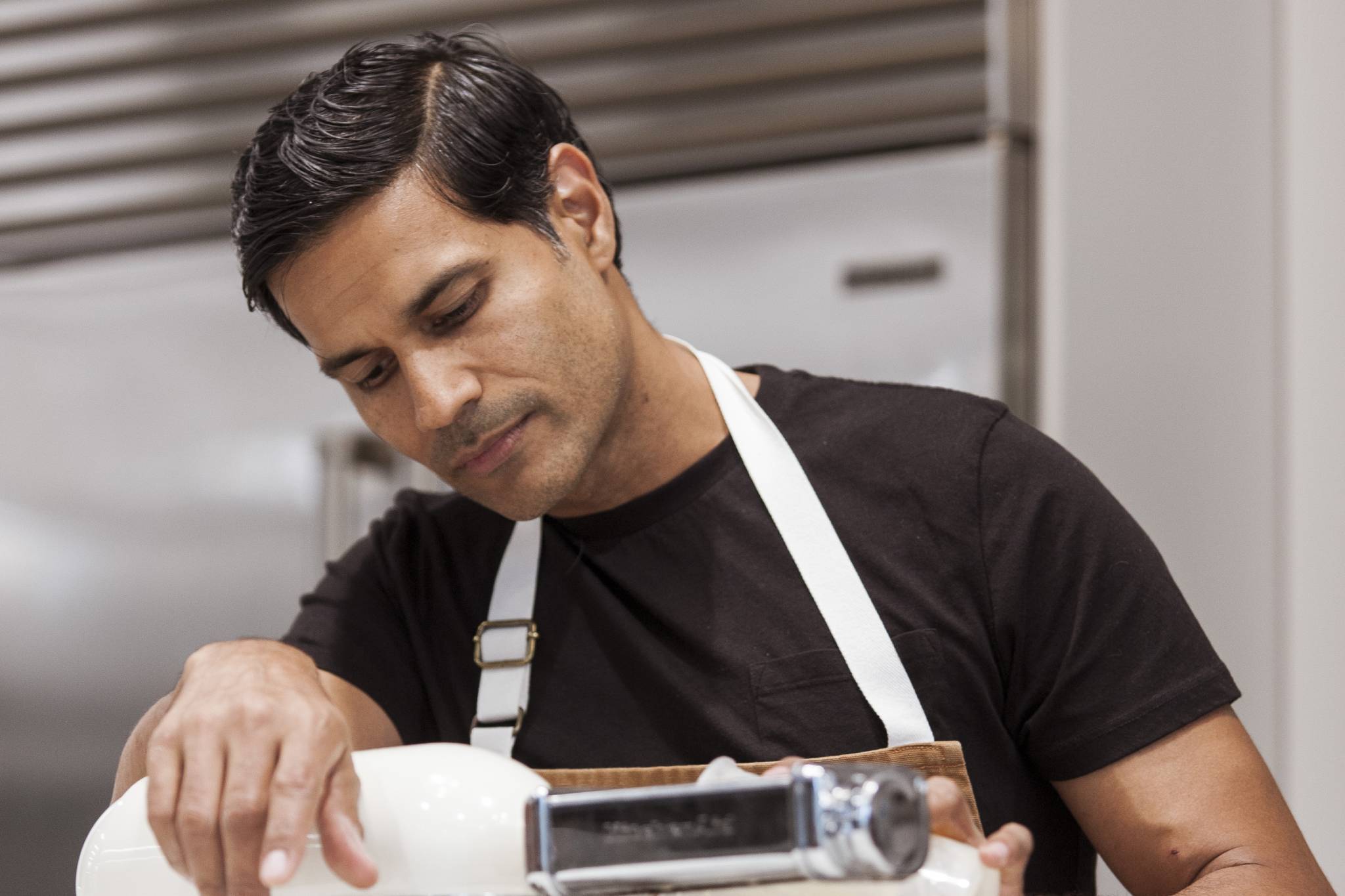 Akhtar Nawab, chef and owner of ACTQ in New Orleans and Alta Calidad in New York: "I cook at home for my daughter, Ela, and myself often. Especially during the quarantine, meals seem to gravitate towards comfort food, including both flavors I grew up with as well as my favorite adopted Mexican flavors. Things like lentils and tacos, crispy roasted chicken with vegetables, and turkey bolognese. Dishes that can last for a few days in the fridge and make great leftovers, or things that I can freeze, are definitely ideal right now!"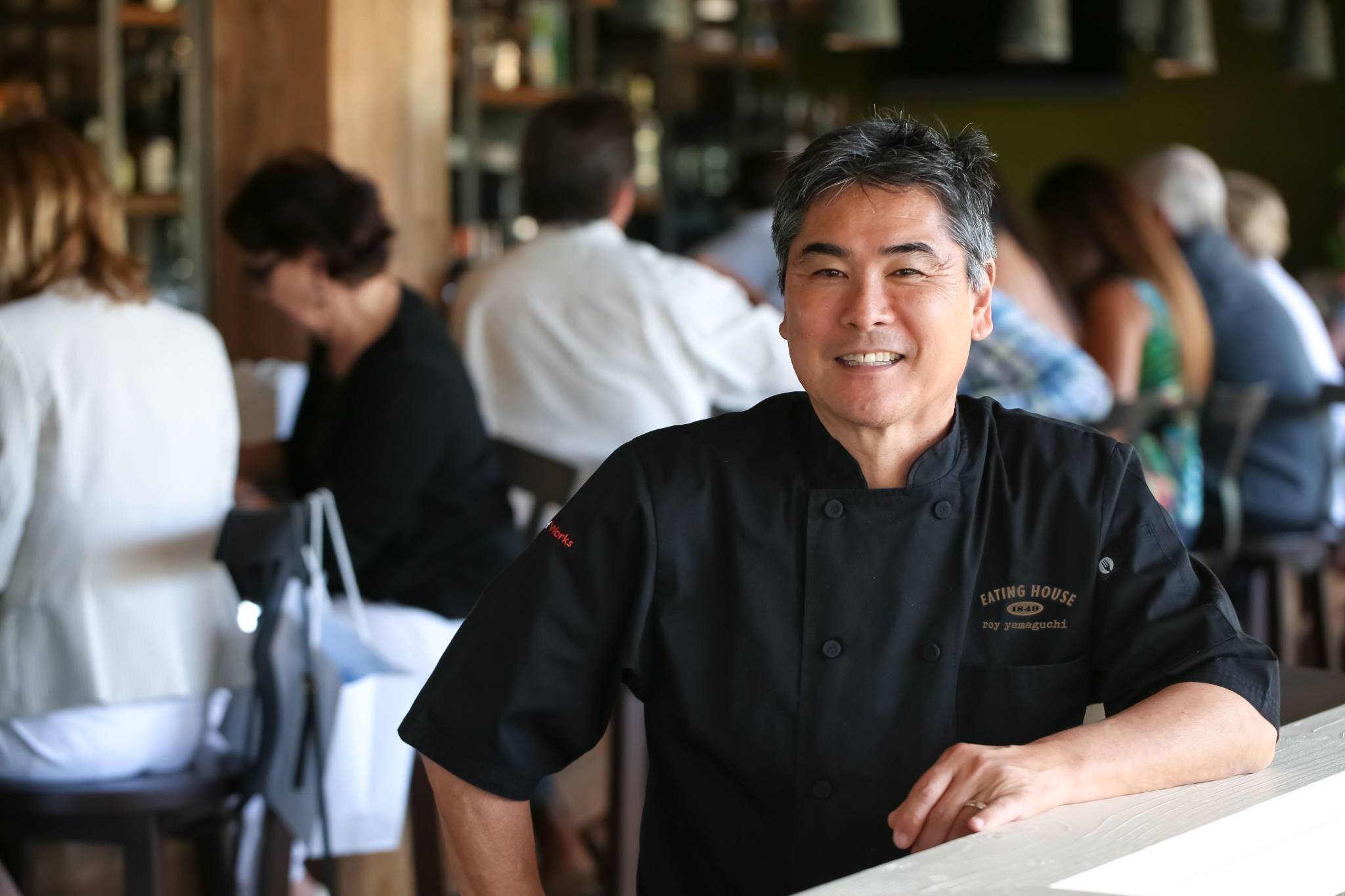 Chef Roy Yamaguchi of Roy's Hawaii Kai in Honolulu: "My wife sent me to the store with the ingredient list to make baked ziti. She said the last time she made this was in college. We made the ziti together and it turned out great according to our kids. We got the thumbs up!"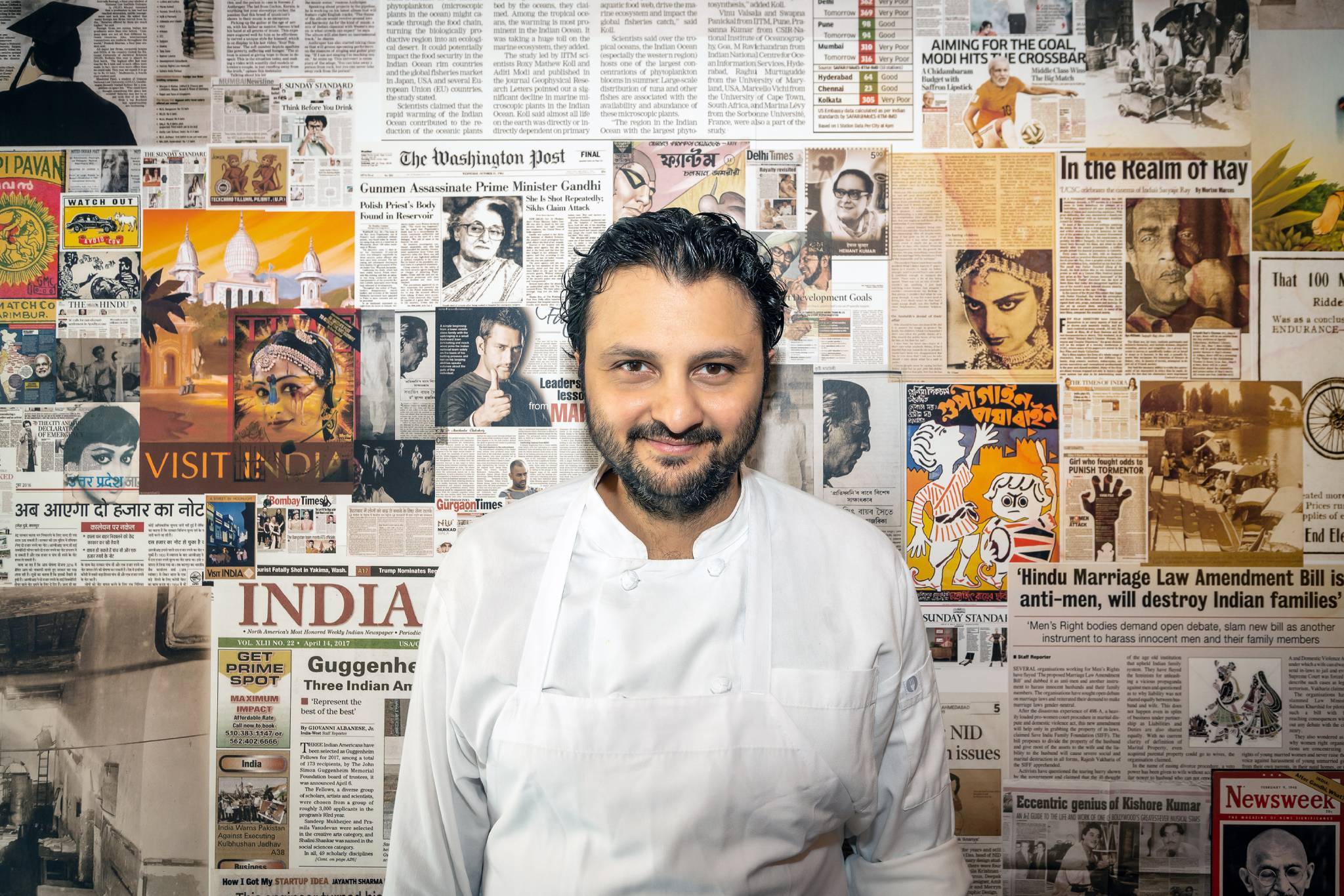 Chintan Pandya, executive chef of Adda Indian Canteen and Rahi in New York: "I have been cooking Indian vegetarian dishes like Aloo Gobi, Dal Tadka, and Khichdi at home. I'm also cooking dishes that my baby daughter likes to eat."