What do you call a plant-based burger from McDonald's? A McPlant, of course. No, that's not a corny dad joke. That's actually what McDonald's will name its new meatless patty, which will be introduced to key U.S. markets in 2021.
The fast food chain promises a "a sink-your-teeth-in (and wipe-your-mouth) kind of sandwich" that's made with a plant-based burger patty created by Beyond Meat, dressed up in the usual toppings and tucked inside a sesame seed bun.
"McPlant is crafted exclusively for McDonald's, by McDonald's," said McDonald's international president Ian Borden in an investor meeting. "In the future, McPlant could extend across a line of plant-based products including burgers, chicken substitutes and breakfast sandwiches."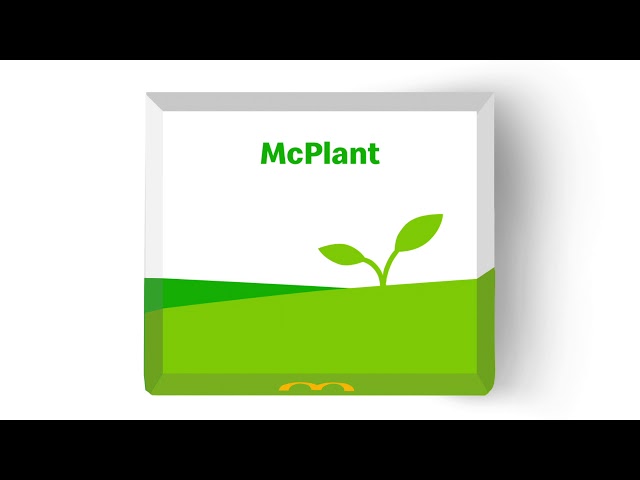 Of course, McDonald's isn't the first fast food brand to roll out a meatless burger—it's actually a bit late to the game, with White Castle debuting its Impossible sliders in 2018 and Burger King introducing the Impossible Whopper in 2019. McDonald's isn't entirely inexperienced in the market, though: Last year, it rolled out plant-based options in both Canada and Germany.
McDonald's further bolstered the news by announcing that it will also introduce a brand-new crispy chicken sandwich to U.S. stores early next year, entering the Poultry War waged by Chick-fil-A, Popeyes and Wendy's.
Neither the McPlant nor the new fried chicken sandwich have concrete releases dates just yet. Need something to look forward to in the meantime? The holidays are coming early with the McRib making its magnificent return to McDonald's on December 2.
Most popular on Time Out
- This map highlights the most popular Thanksgiving sides in each state
- Awesome Twitter reactions to President-Elect Joe Biden's victory speech
- The 15 coolest neighborhoods in the United States
- Apparently, a lot of people are currently listening to NSYNC's "Bye Bye Bye" and Miley Cyrus' "Party in the U.S.A."
- A new study suggests you're not the only one planning to move since you can work from home