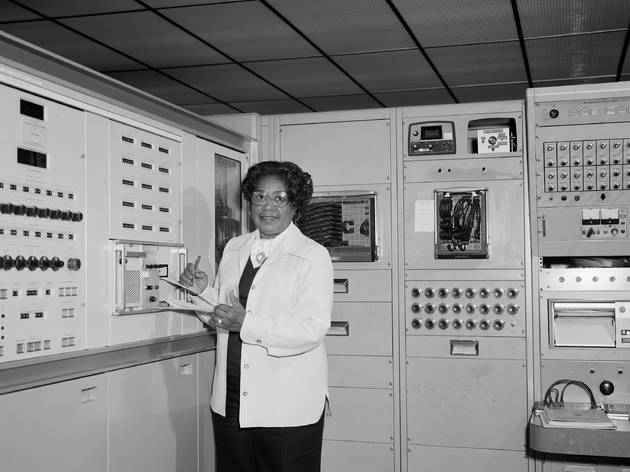 NASA just named its headquarters in DC after its first African American female engineer Mary W. Jackson
Jackson's story was told in the 2016 film 'Hidden Figures.'
Posted: Thursday June 25 2020, 12:34pm
The National Aeronautics and Space Administration's (NASA) administrator Jim Bridenstine announced yesterday that the agency will name its headquarters building in Washington, D.C. after Mary W. Jackson, the first African American female engineer at NASA whose story was at the center of the 2016 hit movie Hidden Figures. Her character was played by Janelle Monáe.
"Mary W. Jackson was part of a group of very important women who helped NASA succeed in getting American astronauts into space," Bridenstine said in an official statement. "Mary never accepted the status quo, she helped break barriers and open opportunities for African Americans and women in the field of engineering and technology." The building actually sits on a street that NASA renamed Hidden Figures Way just last year, following the passing of a bipartisan bill by Senators Ted Cruz, Ed Markey, Bill Nelson and John Thune.
Born and raised in Hampton, Virginia back in 1921, Jackson began her career as a math teacher in Maryland. After getting married and having kids, she became a bookkeeper and then a secretary for the U.S. Army before getting recruited by the National Advisory Committee for Aeronautics (which eventually mutated into NASA) in 1951.
After years spent working as a "human computer" at NASA while confronting the perils of the systematic segregation that was the norm both inside and outside the agency, Jackson eventually became the NASA's first Black female engineer in 1958. Details of her experience make up the 2016 Margot Lee Shetterly book Hidden Figures: The American Dream and the Untold Story of the Black Women Mathematicians Who Helped Win the Space Race, which served as the basis of the eponymous film.
Jackson passed in 2005, at the age of 84. President Trump awarded her the Congressional Gold Medal posthumously in 2019.
NASA's decision follows a slew of actions by Americans across the entire country seeking to shed light on the injustices that African Americans still face today, as noted by the death of Black man George Floyd by the hands of a white police officer in Minneapolis, Minnesota.
This also NASA's first effort to pay respect to its female staff members. In May, the agency announced the renaming of its new space telescope after its first female executive, Dr. Nancy Grace Roman.
"NASA facilities across the country are named after people who dedicated their lives to push the frontiers of the aerospace industry. The nation is beginning to awaken to the greater need to honor the full diversity of people who helped pioneer our great nation," Bridenstine said in his statement. "We know there are many other people of color and diverse backgrounds who have contributed to our success, which is why we're continuing the conversations started about a year ago with the agency's Unity Campaign. NASA is dedicated to advancing diversity, and we will continue to take steps to do so."
Share the story