Like your dinner with a side of painful picturesque sunset? Who doesn't. A good restaurant with a good view can sometimes feel hard to come by (we've all had that sad burger by the ocean), but when you're eating well in a beautiful place, life can't get much better.
Luckily for travelers, a new list of restaurants with the most picturesque views was just released by HawaiianIslands.com, sourcing user-generated date from TripAdvisor reviews.
At the top of the list for the U.S is Mama's Fish House, in Paia, Hawaii. The Maui restaurant serves sea-to-table Pacific Island cuisine for lunch and dinner daily, in an indoor-outdoor historic dining room surrounded by palm trees. Just steps from the sand and waves, the property is also home to Mama's Inn, so you can stay and enjoy the scenery and food for a while. Reservations to eat in this beautiful space are required, and often book up 3-6 months in advance, though are available via OpenTable up to a year in advance.
In second place for America's most picturesque restaurant is Beach House Restaurant in Poipu, Hawaii, followed by The Oasis on Lake Travis in Austin, Texas, known as the sunset capital of Texas.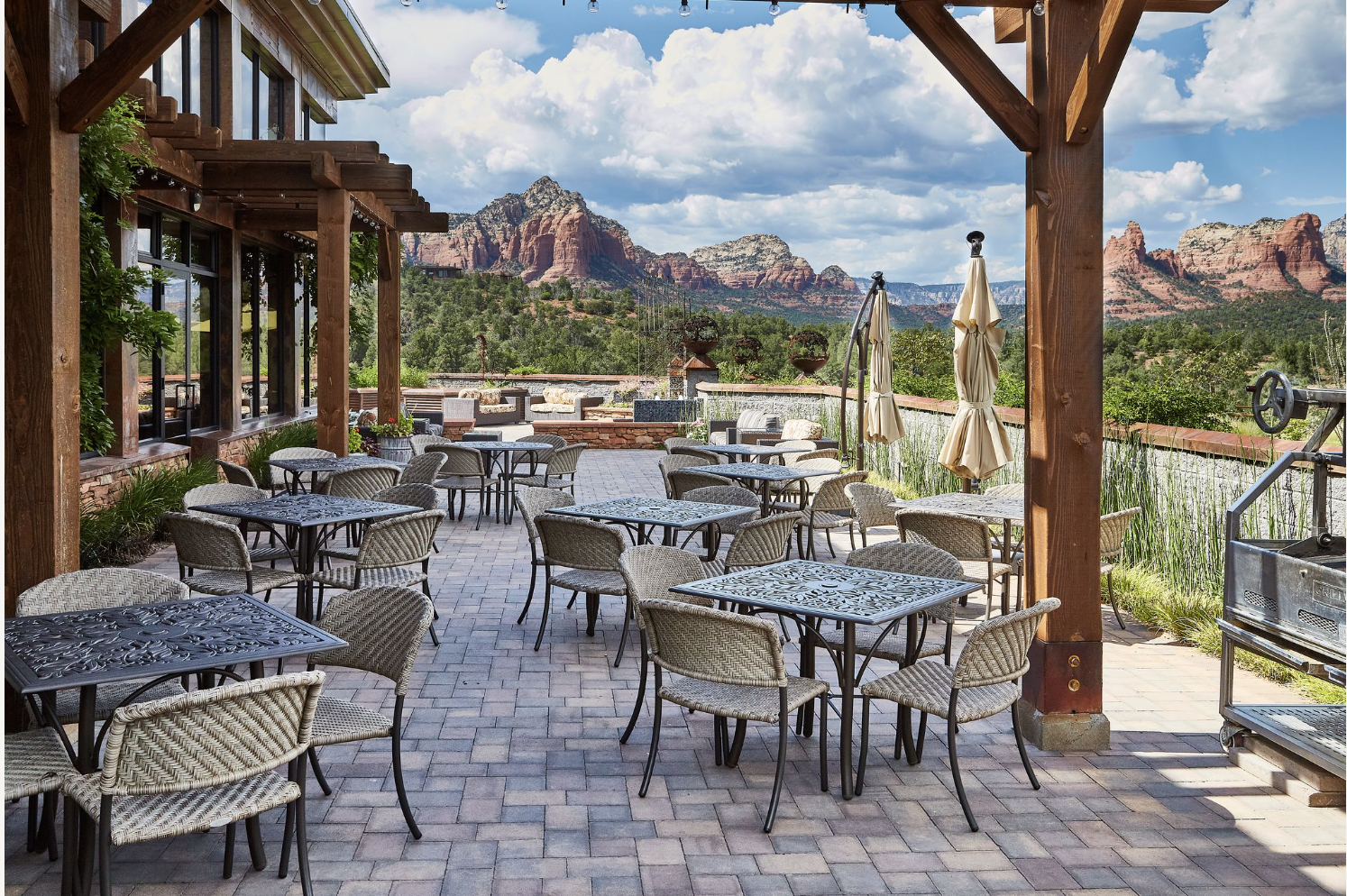 And speaking of sunsets, Mariposa Latin Inspired Grill in Sedona, Arizona, run by local chef Lisa Dahl, placed fourth on the list. It's a top spot for viewing the sunset over the iconic red rocks. Reservations are difficult to secure, but if you can time your table to enjoy empanadas and margaritas before sundown, you're in for a spectacularly flavorful and beautiful treat. Many diners arrive early to take pictures on the property's lawn.
Rounding out fifth place is Latitudes, in Key West, Florida (also named one of the top spots to staycation this week), followed by Duke's Waikiki in Honolulu; Spinners Rooftop Grill in St. Pete Beach, Florida; Kimo's in Lahaina, Hawaii; Nepentha in Big Sur, California; and finally Sea Captain's House in Myrtle Beach, South Carolina (coincidentally named the top American spot for staycationing).