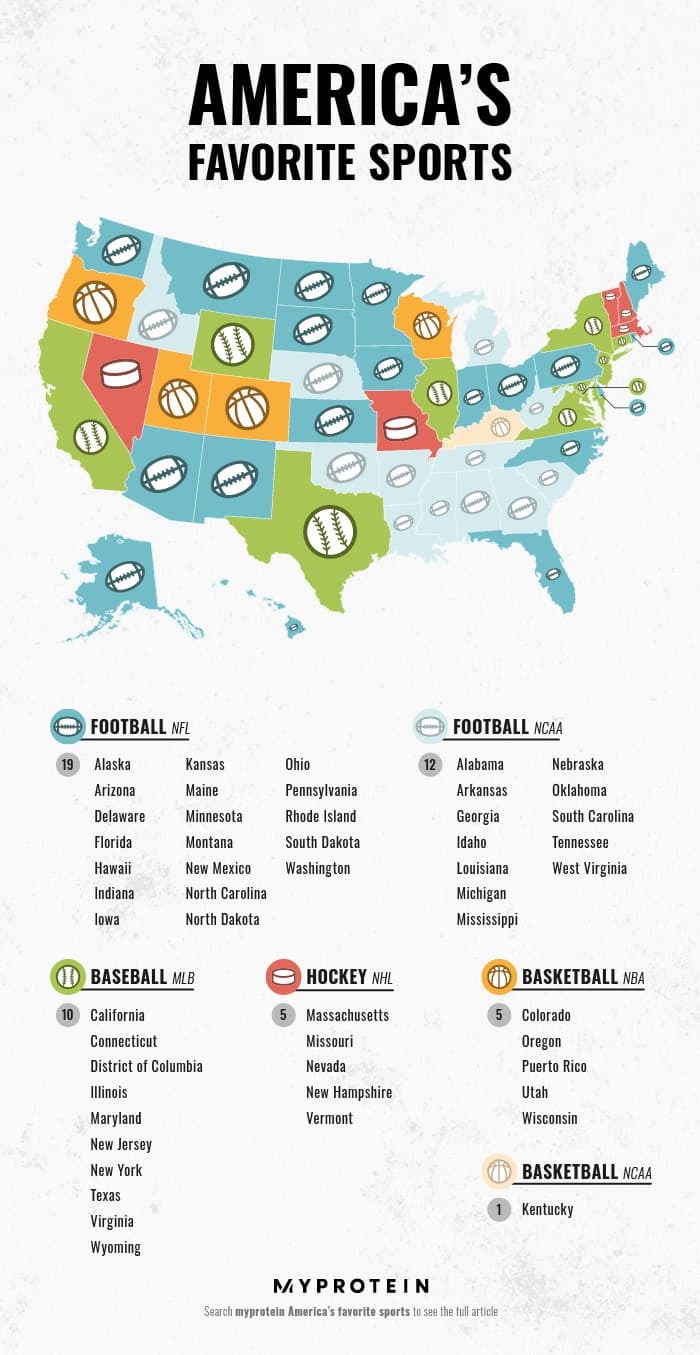 Did you know that around 154 million Americans tune in to watch a live sport every month? Even more staggering: folks around the country spend $56 billion a year on related tickets.
RECOMMENDED: Here are some of the funniest things that people in the U.S. Googled in 2020
A question follows: which sport captures the highest amount of attention within the clearly successful industry? According to a new study by Myprotein, that would be football.
The nutrition site analyzed ticket sales through Vivid Seats alongside Wikipedia search volumes to come up with a list of the most popular sport in each state and, overall, football (both the NFL and NCAA) has come out on top. The NFL in particular is the favorite league in 19 out of 50 states.
Baseball—the pick in states the likes of California, Illinois, New York and Texas, among others—lands on the second spot on the ranking.
Check out the map above to peruse through each area's top choice and read the full report right here, which also includes a deep-dive into the most popular athletes from each state. That list, which you can find right below, includes the likes of boxer Muhammad Ali (Kentucky), swimmer Michael Phelps (Maryland), tennis champion Serena Williams (Michigan), skater Tonya Harding (Oregon), football player Colin Kaepernick (Wisconsin) and—surprise, surprise—basketball legend Michael Jordan (New York).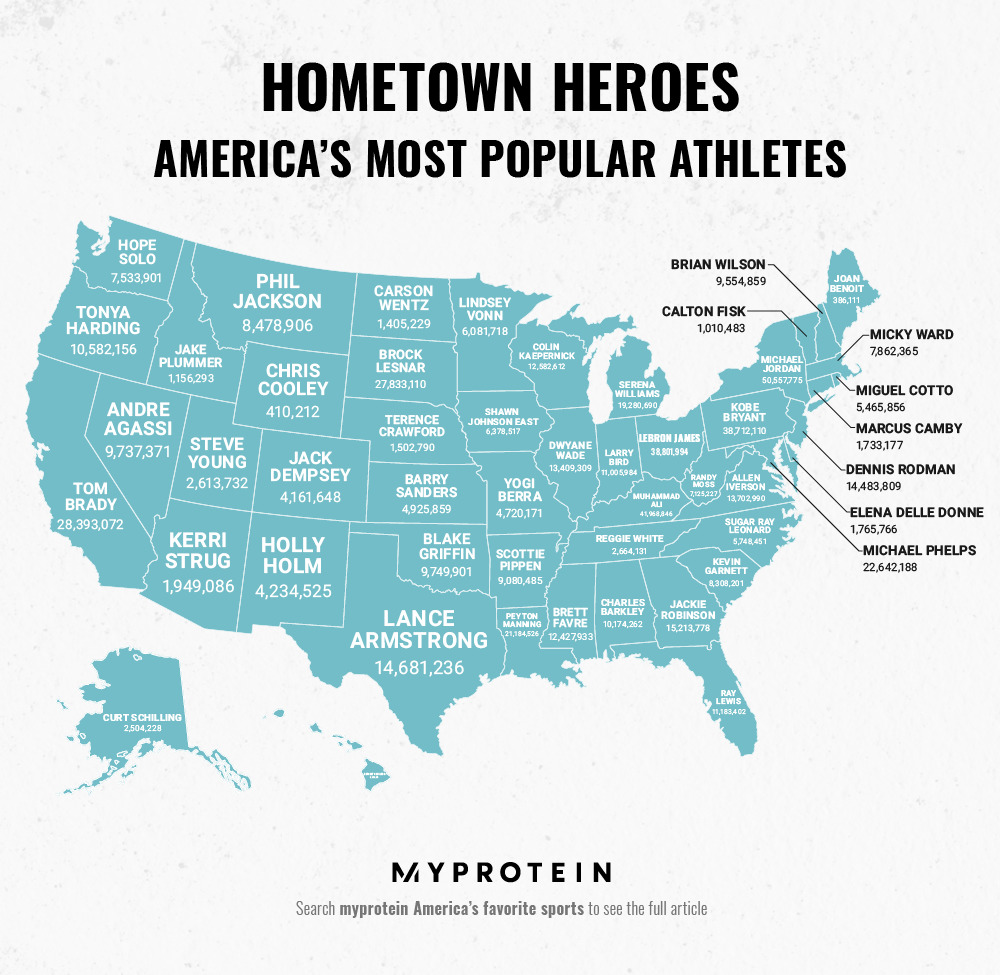 Most popular on Time Out
- This map highlights the most popular Christmas treat in each state
- American Airlines will send you an at-home COVID-19 test before your domestic flight
- Here are the most Googled TV shows of 2020
- McDonald's announces 11 days of free food deals this month
- Hawaii will pay for your round-trip ticket if you decide to temporarily relocate to Honolulu