Airlines all around the world are implementing novel measures to keep planes as clean and safe as possible and JetBlue might be in the running for most efficient system yet.
The airline will be the first in the United States to use a special kind of robot to disinfect surfaces all around the vessel using UV light before passengers board.
The robot—which, quite literally, looks like a bar cart on steroids—can cover the length of the entire plane in about ten minutes. The machine's arm will unfold and use germ-fighting, ultraviolet-lights to disinfect walkways, bathrooms, seats and more.
The Honeywell UV Cabin System (not a sexy name, we must admit) is the result of a partnership between Honeywell and Dimer LLC.
As of now, JetBlue has signed on to use eight machines on a 90-day-trial within its bases at New York-JFK and Miami's Fort Lauderdale airports.
Of course, the carrier will be employing the new system in conjunction with a myriad of other cleaning procedures it has put into place in the past few months. Which means you'll still have to wear a masks on board and potentially deal with seat blockages on certain flights.
That's all fine by us. It's better to be safe than sorry.
Take a look at how the new super cool robot works right here: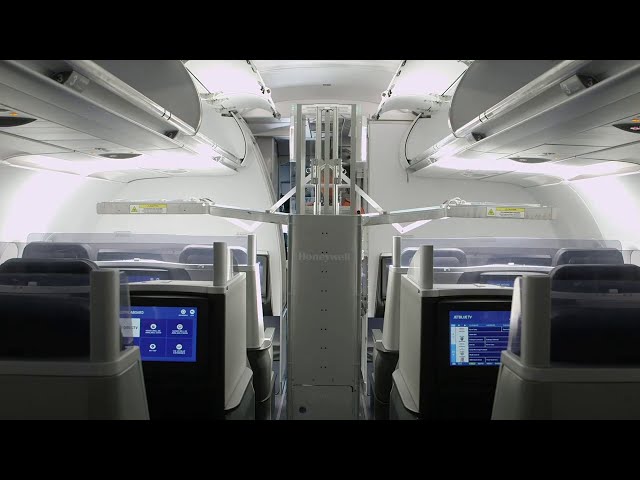 Most popular on Time Out
- According to a new study, Delta is now the cleanest airline out there
- Hurry up: JetBlue is offering buy-one-get-one-free round-trip tickets right now
- Get paid $20,000 (plus free beer and gear) to hike the Appalachian Trail next year
- The most gorgeous glass house Airbnbs in the U.S. for uninterrupted views
- Online trivia games to play remotely