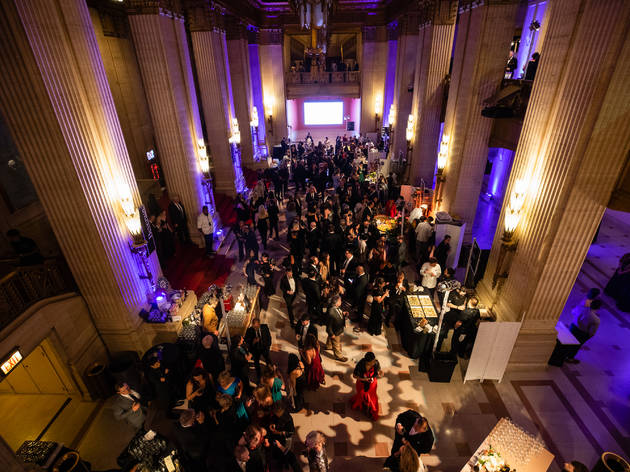 This year's James Beard Awards have been postponed due to coronavirus
Posted: Thursday March 12 2020, 2:02pm
Following a slew of cancellations throughout the country, the James Beard Foundation announced today that its 2020 awards ceremonies will be postponed due to growing concern around the spread of coronavirus. This includes three happenings: the James Beard Media Awards (originally scheduled to take play on April 24 in New York City), the Leadership Awards (May 3 in Chicago) and the Restaurant & Chef Awards (May 4 in Chicago). All of these events will be rescheduled this summer, though dates have not yet been confirmed.
Still on is the nominee announcement on March 25, which will whittle down the list of semi-finalists to a group of finalists who will vie for awards this summer. Check out the foundation's official statement below, and stay tuned for more details coming soon.
The James Beard Foundation is acutely aware of the health and safety concerns surrounding the current COVID-19 pandemic. We are also mindful of how this virus is negatively impacting the hospitality industry at large, both from a well-being and economic standpoint.
As such, our organization has taken the guidance of the CDC, the counsel of our legal advisors and our Board of Trustees, and has worked closely with our partners to make the decision to postpone the annual James Beard Awards to summer 2020.
Share the story