The tortilla origami wizards at Taco Bell are at it again.
After clearing house of some of the brand's most iconic creations—farewell, Mexican Pizza—Taco Bell is slowly rotating in a few of its new dishes, including the Grande Stacker: a foldy, griddled-tortilla take on a dollar-menu hit that now packs twice the beef.
Talk about a glowup: The original, thinner Stacker launched in 2017 at a cost of $1, but the meaty Grande Stacker, currently priced at $2.99 or $2.49 (depending on your location and ordering platform) is one hefty handheld. The tortilla folding isn't quite as ornate as, say, the Crunchwrap, but the Grande Stacker flips what is essentially a quesadilla and then grills it for a crisp outer edge on both sides with plenty of layering in between.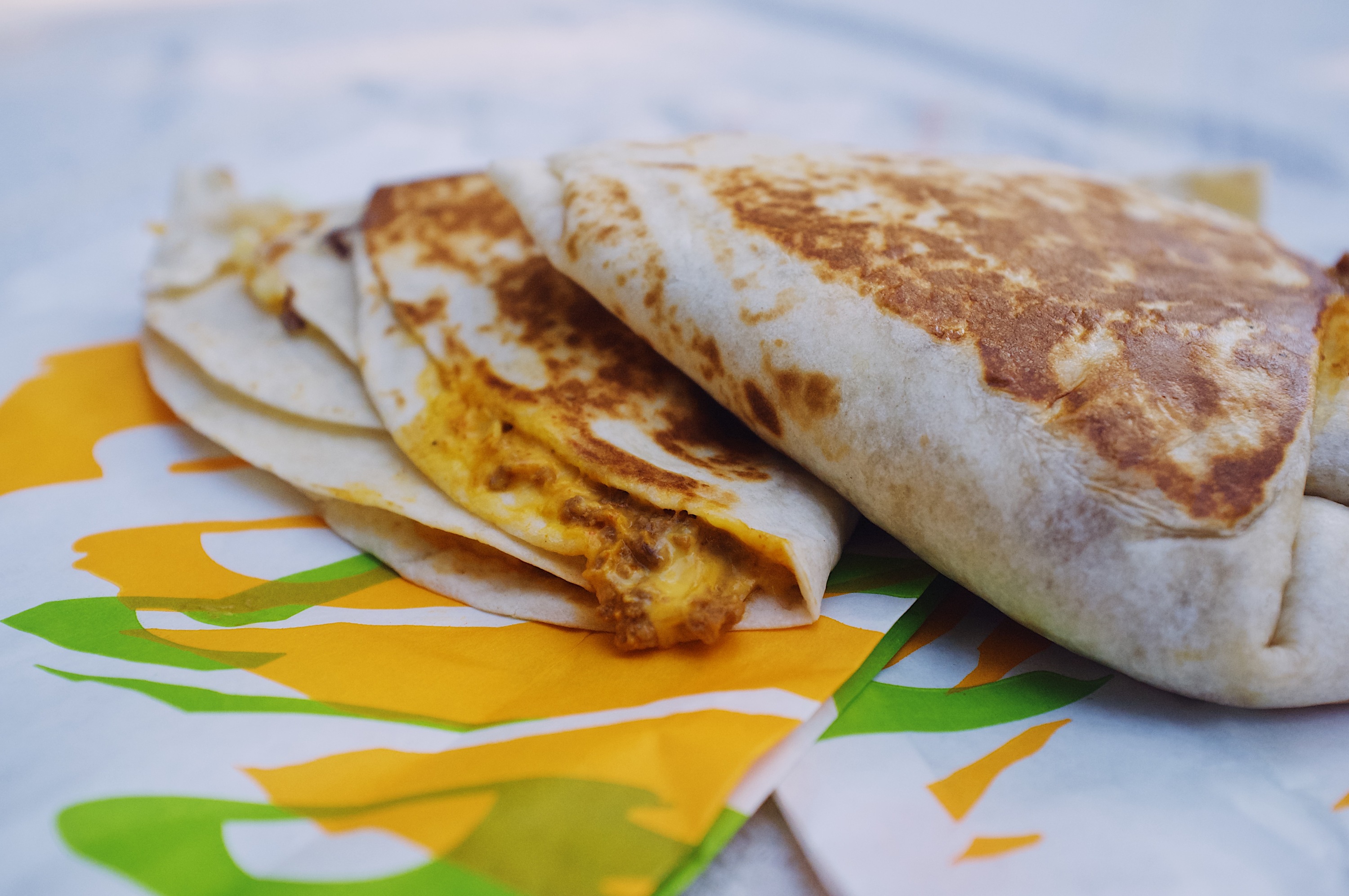 Filling those layers? Hearty scoops of ground beef, a torrent of nacho cheese sauce and a generous sprinkling of shredded three-cheese blend. There's decent weight to it, though the folding method creates an uneven distribution of meat, cheese and Bell magic that's lacking near the open edges and pooling toward the bottom, or the sealed tip, of the Stacker triangle—easy to keep an eye on spills if you're enjoying while seated at home, but maybe a little more difficult to control if you're driving, scootering, walking or doing anything else, honestly.
It's by no means spicy, but there's a pleasant kick to it thanks to that nacho cheese sauce, which melds with the shredded cheese to flow like molten lava all over your hands if you're not biting strategically (a good reminder that you don't have to simply live más, you can also live cheese-dangerously). While it can never replace the Mexican pizza, it's a good melty, beefy hit when we need a fix, and it's solid for the price tag.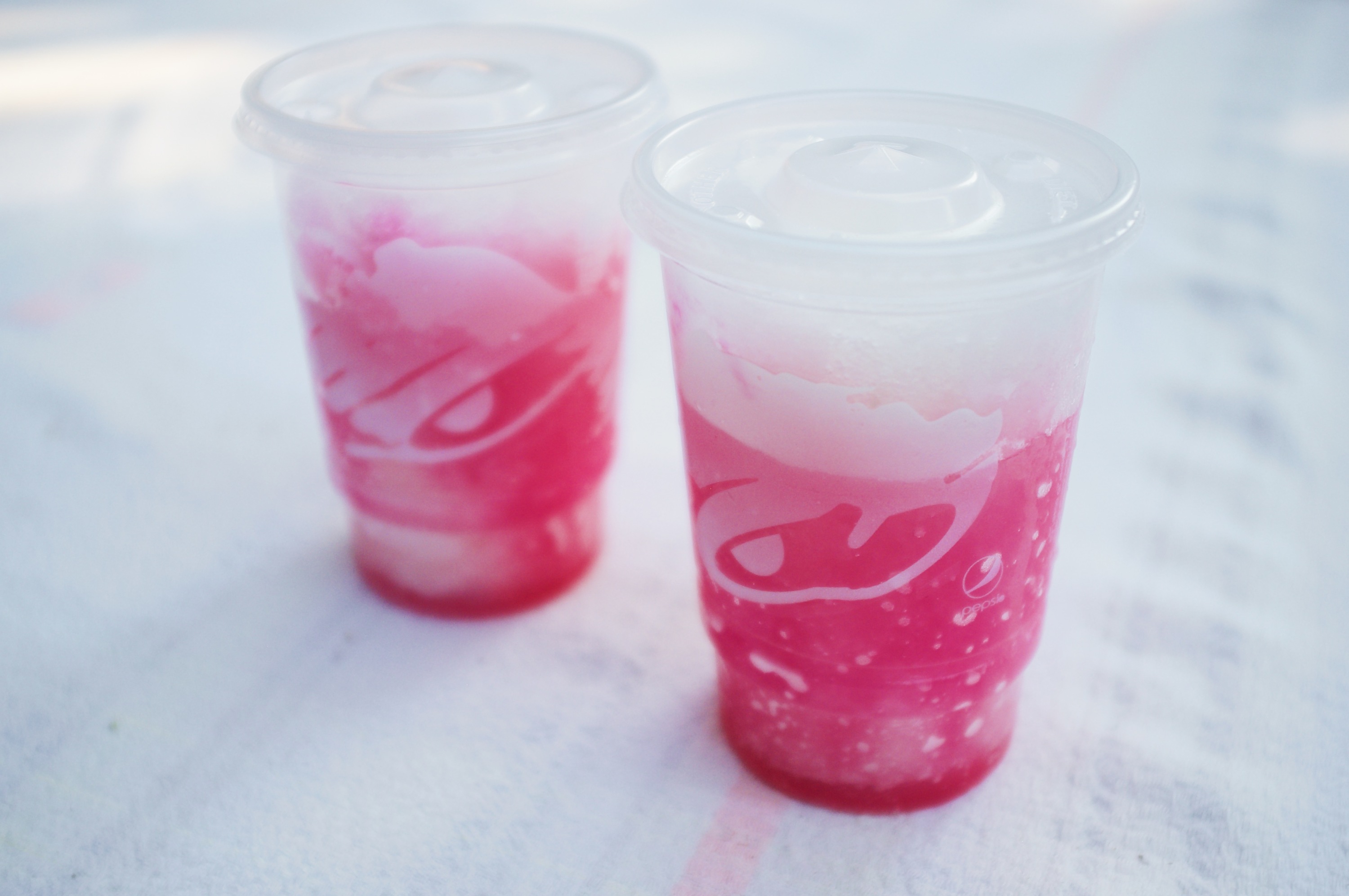 On the frozen front, the Bell's giving us a tropical-leaning slushy thanks to the new, neon-hued Dragon Fruit Freeze (at $2.69 or $2.79, depending on location and ordering system). It involves zero juice and swirls a magenta dragon-fruit–flavored syrup through snow-white dragon fruit icee and tastes, in essence, like candy. (Think: that elusive white Airhead mystery flavor, which as it turns out is actually just any leftover flavor from various batches—who knew?)
It's no Baja Blast, but it's nice to change things up, and if that syrup leans a little too sweet for you, as it did for us, there's an all-white, syrup-free option on offer, too. Mexican Pizza might be off the menu, but at least some extra customization is on the new one.
Most popular on Time Out
11 hilarious tweets from people reacting to Burger King's new $2 value meal
Amtrak is offering buy-one-get-one free tickets through September 30
Everything new coming to Netflix in October 2020
12 scenic Midwest breweries worth a trip
This job will pay you $50,000 to wander around national parks