It is certainly not an everyday occurrence to witness the launch of a new train ride. But here we are, rejoicing at the news of the advent of an epic new luxury route that will take passengers on a two-day ride from Denver, Colorado to Moab, Utah—passing through the stunning Rocky Mountains and even stopping at Glenwood Springs, in Colorado, overnight.
RECOMMENDED: Can't visit family for the holidays? Send them a cardboard cutout of yourself
The voyage, which is the brainchild of company Rocky Mountaineer, will kick off on August 15, 2021 with a preview season. As of now, the initial run is scheduled for 10 weeks, through October 23, 2021. In total, there will be 40 bookable departures to start.
"The coronavirus pandemic has had a devastating impact on the travel industry, and there is continued uncertainty of when tourism will recover," said Steve Sammut, the president and chief executive officer of Rocky Mountaineer, in an official press release announcing the news. "However, we believe American travelers and those from around the world will be eager to explore this region by rail with us and we look forward to welcoming them in 2021 and beyond."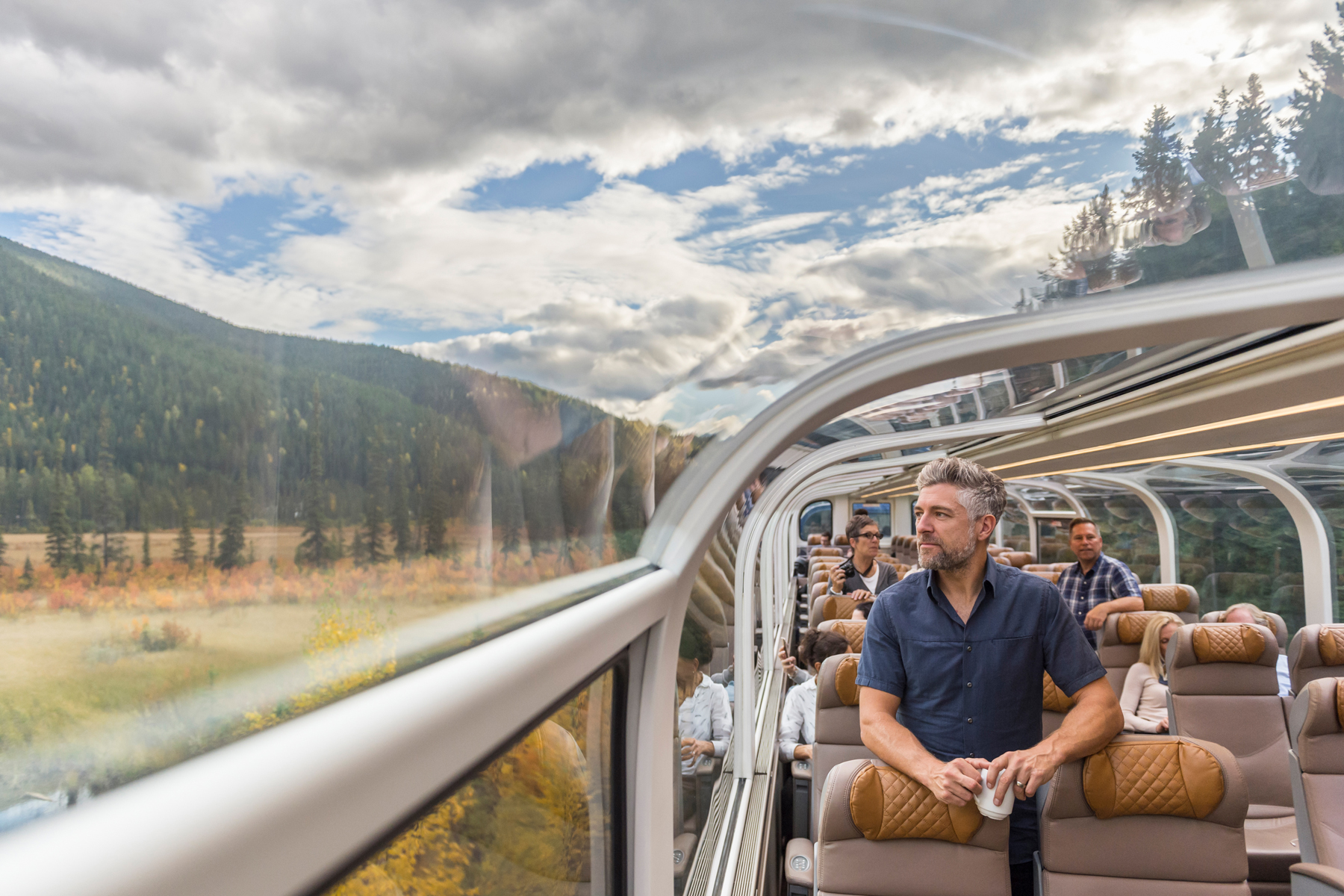 Rocky Mountaineer is renowned for its super luxurious service. Passengers will ride in glass-domed train coaches (check out the picture above), be treated to top-notch culinary options and incredible service. The company already operates three routes in Western Canada between Vancouver and Banff, Lake Louise and Jasper—all Canadian Rocky Mountain towns.
Price-wise, the two-day trip and the one-night hotel stay will cost you about $1,250 per person. Yes, that's pretty pricey, but you'll be one of the first people to embark on one of the newest, most scenic train rides in the country. That's pretty well worth it, if you ask us.
Most popular on Time Out
- The CDC is asking everyone to hold off on the spiked eggnog this holiday season
- 5 tips for traveling safely this holiday season
- Frito-Lay will have you looking like a snack for the holidays
- Not into winter? These awesome Airbnbs in warm places are calling your name
- This map highlights the most popular Thanksgiving sides in each state