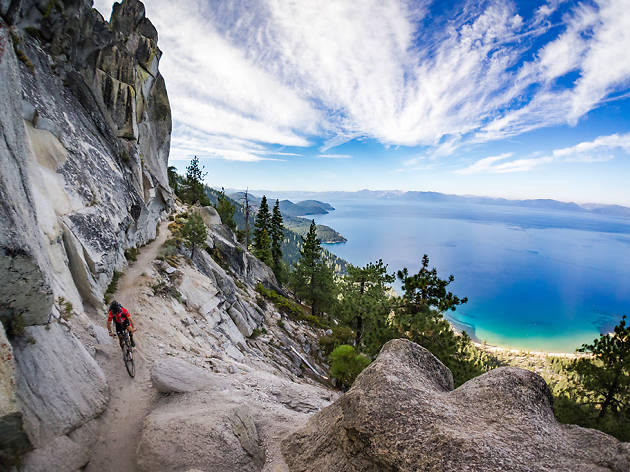 The most scenic bike trails in the U.S.
Discover the best bike trails in the U.S., where you can take in this beautiful country while breaking a sweat
Want to explore this gorgeous country on two wheels? Tackle one of the best (and most scenic) bike trails in the U.S. From Wisconsin to Houston and Connecticut to Miami, the United States is packed with easy-to-medium-to-challenging trails, which boast plenty of greenery (and even some national forests) to admire along the way. Plus, these bike routes—from a 20-mile run in the foothills of the Blue Ridge Mountains to a woodsy route in the Cascade Mountains—provide some serious payoff in the form of jaw-dropping views. Looking for more outdoor action? Check out our lists of the very best extreme outdoor adventures in America.

RECOMMENDED: The best outdoor adventure in every state
Best bike trails in the U.S.
Explore more of the USA
Plan your next pedal-to-the-metal getaway.
Consider yourself a daredevil?