Heads up! We're working hard to be accurate – but these are unusual times, so please always check before heading out.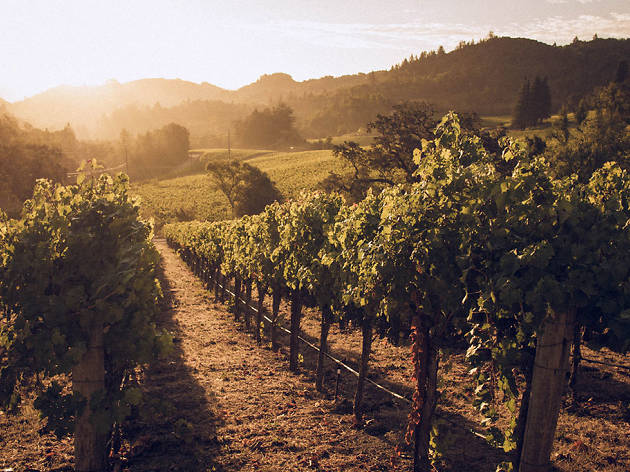 The best domestic day trips to take in America
Explore America's beaches, national parks and wineries on these fun day trips complete with guided tours and more
From sea to shining sea, the U.S. is full of amazing places to explore, from the best hiking trails in America to the best fishing spots in America. Whether you're a history buff looking to bone up on your knowledge of the U.S. capital or a nature lover looking to escape to the best national parks in the U.S., these fantastic day trips leaving from New York, Philadelphia, Miami, Los Angeles and San Francisco are full of culture and fun—but will have you home by nightfall. These are the best domestic day trips to take in America.
Best domestic day trips in America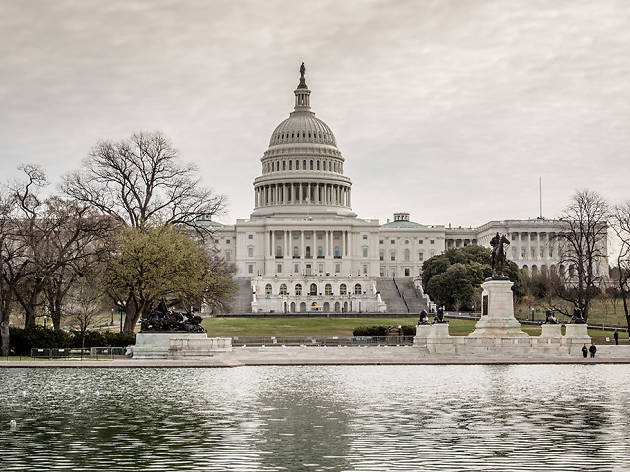 Photograph: Courtesy CC/Flickr/specialolympicsusa
Washington, D.C. day trip from New York
Escape from the New York bubble with this activity-packed trip to the nation's capital. Bright and early, you'll grab a seat on a comfy bus equipped with free Wi-Fi and roll through the states of New Jersey, Delaware and Maryland before arriving in D.C. Once there, you'll have a guided tour of Arlington Cemetery with a stop at JFK's gravesite; explore the Capitol, Senate and White House; visit the Smithsonian National Air and Space Museum; and check out the Washington, Lincoln, Vietnam and Korean War memorials. The day trip concludes with a panoramic city tour before departing for an early-evening arrival in New York City.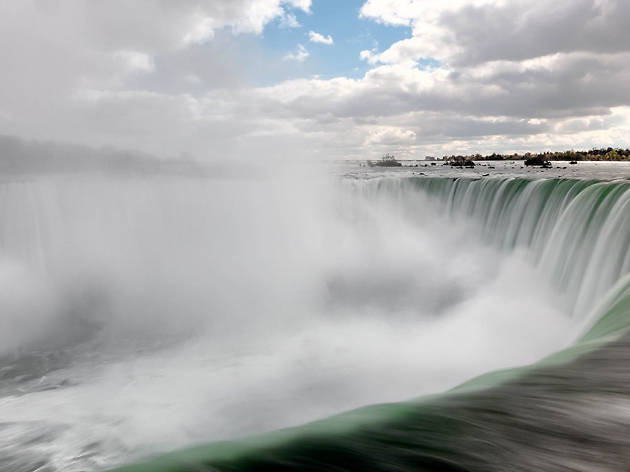 Photograph: Courtesy CC/Flickr/Joe deSousa
Niagara Falls day trip from New York
This whirlwind day trip to beautiful Niagara Falls whisks you to the Canadian border and back by plane, departing in the early morning and arriving back in NYC by nightfall. The trip includes pickup from your Midtown Manhattan hotel, followed by a one-hour flight to the Falls. Once there, you'll join your guide on a bus that will drop you off right at the attraction, where you'll embark upon an exciting 30-minute cruise that passes right through the misty base of the waterfalls (or, during the winter, the "Journey Behind the Falls" elevator will take you behind the great sheet of Niagara Falls for a thunderous up-close view). The trip includes lunch and drop-off at your hotel by 9pm.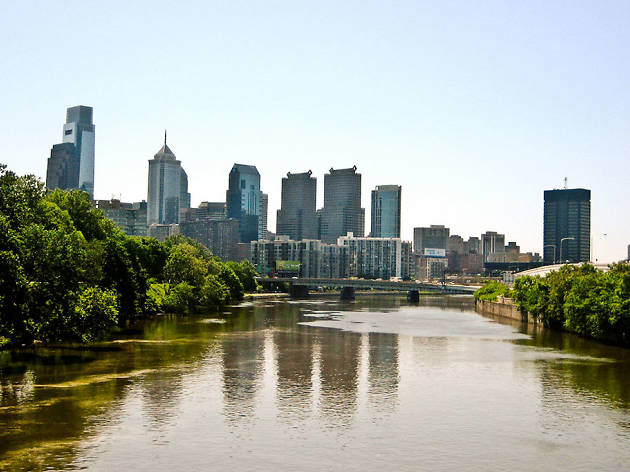 Photograph: Courtesy CC/Flickr/Rhys A.
Philadelphia and Amish Country day trip from New York
This fun and informative day trip is a must for history buffs, with a guided tour of Philadelphia that dives into the nearby city's revolutionary past. The trip begins with a fast bus ride down to Philly, where you'll be guided on a panoramic tour with stops at Benjamin Franklin Parkway, Elfreth's Alley, the oldest inhabited street in America, and more. Continuing on to the historic heart of the city, you'll visit the famous Liberty Bell and Constitution Square and Hall. Before departing the city en route to Lancaster County's Amish country, you'll clamber on the famous "Rocky" steps at the Philadelphia Museum of Art. After a lunch break at the Amish marketplace, your guide will take you on an authentic Amish buggy ride through Amish farm country, during which you'll learn how the Amish live without modern technology: no electricity, running water, telephone service or appliances.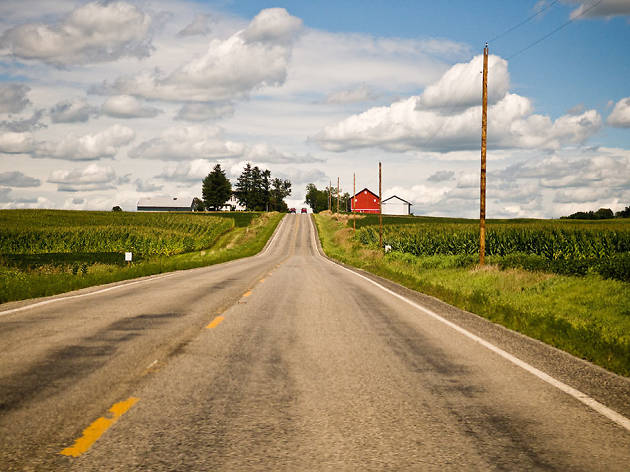 Photograph: Courtesy CC/Flickr/Corey Balazowich
Amish Country tour in Lancaster County from Philadelphia
Philly residents and visitors will love this this fun-filled day of sightseeing in nearby Lancaster County, where the Amish dedicate themselves to a technology-free way of living. After an early morning pickup at your hotel, you'll travel to Amish country, where you'll learn about the Amish lifestyle, community and culture as you take a guided tour of a traditional homestead, enjoy a leisurely trip through the back roads on a motor coach tour of Lancaster and stop at an Amish quilt shop and bakery before being dropped off at your hotel in the evening.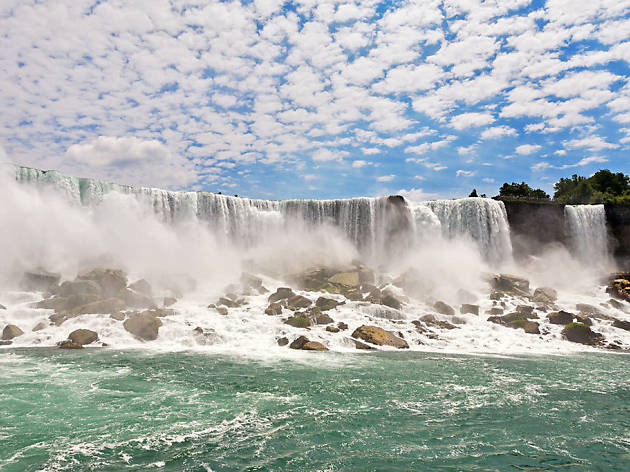 Photograph: Courtesy CC/Flickr/Alessandro Grussu
Niagara Falls day trip from Philadelphia
This trip takes you all the way from Philly to beautiful Niagara Falls and back all within the course of a day, thanks to a fast round-trip plane ride between Philadelphia and the Falls. After the 45-minute commute in the morning, you'll board the famous Maid of the Mist cruise, followed by a self-guided city stroll with stops at aerospace and science museums, casinos and observatories of your choice. For a full view of all three Niagara Falls, don't neglect to ascend the Niagara Falls Observation Tower. Extending out dramatically over Niagara Gorge, this architectural wonder affords unobstructed views of the wild cascades, as well as the raging whitewater below. When you get hungry, enjoy lunch at Tony Roma's before wrapping up your sightseeing, shuttling back to the airport and relaxing on the plane ride back to Philly.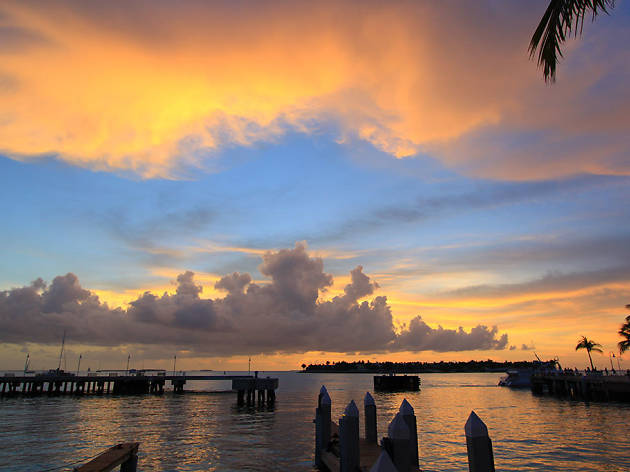 Photograph: Courtesy CC/Flickr/Gabe Popa
Key West day trip from Miami
This leisurely self-guided tour to Key West from Miami will allow you plenty of time to soak up the island's laid-back atmosphere, quaint shops and outdoor cafés. After an early morning pickup from your Miami Beach or downtown Miami hotel, you'll cross 42 bridges and hop 32 islands before arriving for your six-hour exploration of Key West, during which you can check out the Hemingway House, Mallory Square and the historic waterfront. For a more active trip, choose from upgrades including a glass-bottom boat ride over a coral reef, a hop-on/hop-off trolley tour, a three-hour snorkeling cruise and an incredible parasailing trip that affords a breathtaking bird's-eye view of the island.
Photograph: Courtesy CC/Flickr/Matt Kieffer
Bimini Bahamas day trip from Miami
Take advantage of Miami's proximity to the dreamy Bahamas with this relaxing day trip that departs from downtown Miami and Miami Beach in the early morning and returns to the city by 10:30pm. Both ways, you'll enjoy a sun-soaked, two-hour ferry ride during which you can nosh on snacks and drinks from the on-board bar. Arriving at beautiful Bimini Island, you'll have about five hours to explore on your own, choosing from pay-your-way activities such as snorkeling and jet ski rentals—or just dozing on the pristine white sand. The late-afternoon ferry will deliver you back to Miami, where your driver will drop you right back off at your hotel.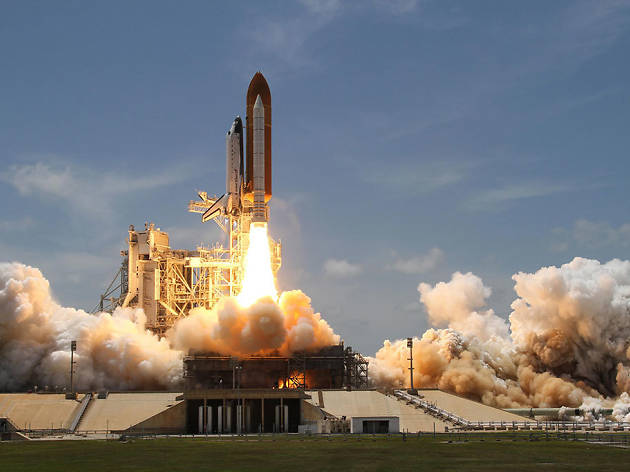 Photograph: Courtesy CC/Flickr/Robert Sullivan
Kennedy Space Center admission from Miami
This day trip to the Kennedy Space Center in Brevard County is a wonderful option for families, who will enjoy a tour of NASA's launch headquarters, the Shuttle Launch Experience, two absorbing IMAX films, a visit to the U.S. Astronaut Hall of Fame and additional shows and exhibits. Over 4-5 hours at the Space Center, visit the LC 39 Observation Gantry for a bird's-eye view of the space shuttle launch pads; stop at the Apollo/Saturn V Center, where you can walk beneath a massive Saturn V rocket; relive Neil Armstrong's first steps on the moon; and experience the thunderous rumble of a Saturn V moon rocket lift-off. The trip includes pickup and dropoff at select Miami hotels and concludes around 11pm.
Photograph: Courtesy CC/Flickr/Nan Palmero
Los Angeles to Las Vegas private roundtrip flight
If you're gonna ball in Vegas, you might as well ball like a true high roller with this cushy, private round trip flight between LA and Sin City. Forget about long airport security lines: when booking this package, you'll depart from a private terminal in Van Nuys and arrive at Henderson Airport's Executive Terminal in Vegas. Choose a morning or afternoon departure, then enjoy the Sunset Strip's casinos, nightlife and buffets to your heart's content: you can stay a night, a few nights or a long weekend before your private return flight to Los Angeles.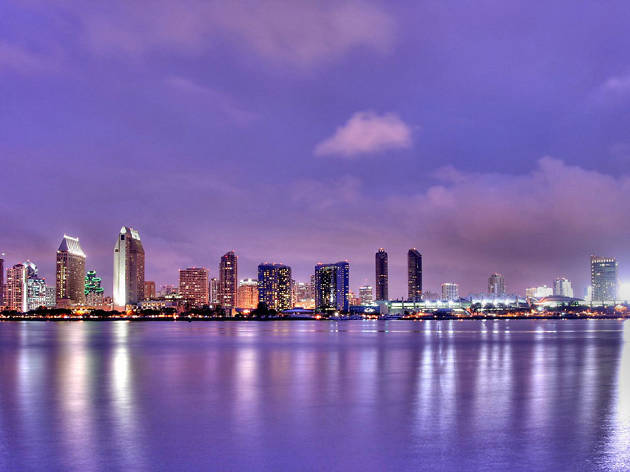 Photograph: Courtesy CC/Flickr/peasap
Day trip by rail: Los Angeles to San Diego
L.A. denizens are used to spending far too many hours of their lives stuck in traffic, but with this Amtrak trip down to San Diego, you can leave all bumper-to-bumper congestion behind. After a mid-morning arrival, you'll board a fun hop-on, hop-off bus to tour the city, with stops at the city's museums, observatories, zoos, boat rides and enjoy the Old Town markets. At lunchtime, you'll head to San Diego's historical Gaslamp quarters for a two-course lunch with VIP Priority Seating program at Hard Rock Cafe. After a day of touring to your heart's content, you'll board a comfy train back to L.A. and arrive at Union Station that evening.
Show more