Heads up! We're working hard to be accurate – but these are unusual times, so please always check before heading out.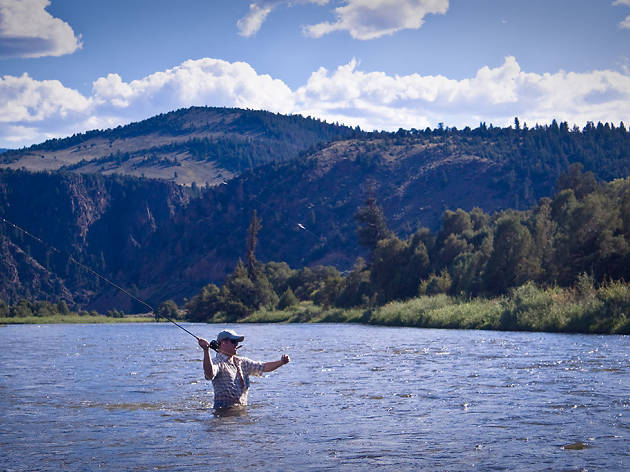 The 16 best fishing spots in America
Cast out your line to catch some of the most delicious fish around while at the best fishing spots in America
Need a break from adrenaline-pumping activities like climbing the best hiking trails in America and partaking in the best extreme outdoor adventures in the country? Opt for a relatively quiet afternoon spent solo or with the family at the best fishing spots in America. Cast out your line and get ready to catch some of the most delicious fish ever (think trout, salmon, catfish and more)—who knows, you might end up cooking a meal that could rival those served at the best seafood restaurants in America.
Best fishing spots in America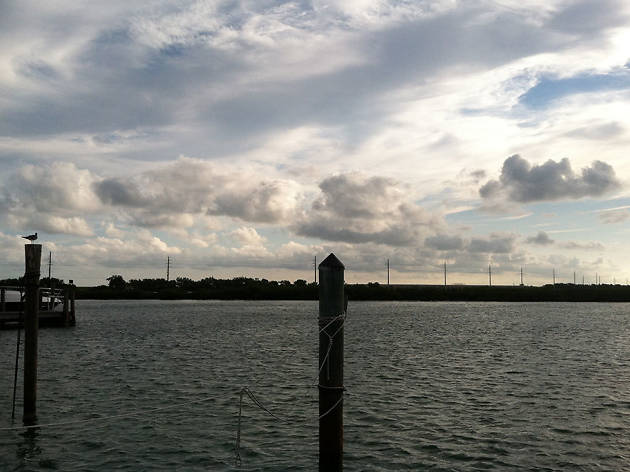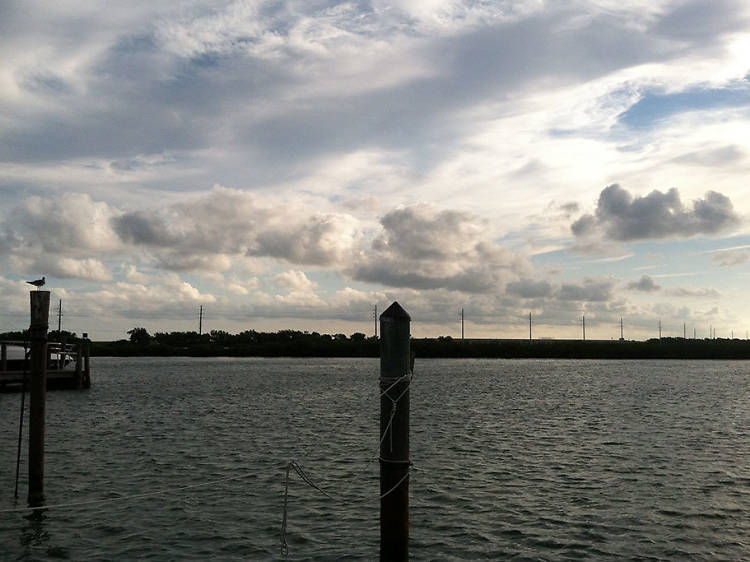 Photograph: Courtesy CC/Flickr/Natural Causes
Off the southern coast of the Sunshine state is a fisherman's paradise. Those recreational anglers hoping to catch bonefish, permit, redfish, snook or tarpon should head to the "backcountry," the waters between the Keys and Florida's mainland. The real draw for most visitors, however, are the deep seas of the Atlantic Ocean, caught in the warm Gulf Stream. Charter a boat in these waters to try your hand at catching some of the most sought-after fish in the world, like blue and white marlin, sailfish and swordfish. Even if you don't get any bites, you're in luck—the Keys are home to some of the best seafood restaurants in the country.
Photograph: Courtesy CC/Flickr/Natural Causes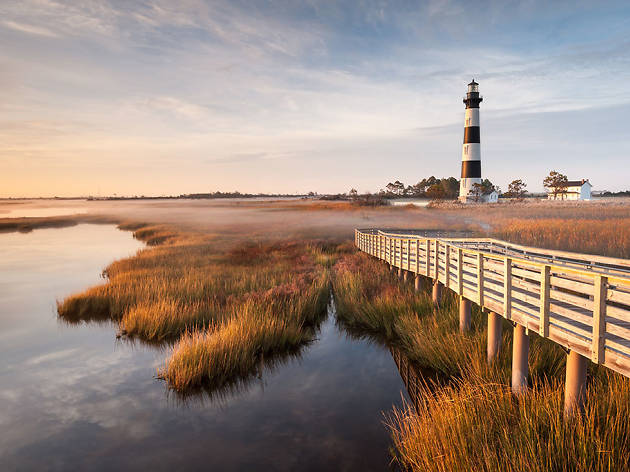 Photograph: Shutterstock
2. Outer Banks, North Carolina
If you and your fishing buds can't decide which type of angling your trip should consist of, consider heading to the Outer Banks. Flyfish, inshore charter fishing, braking fishing and pier fishing are all available here. Most anglers in the area opt for headboat fishing—fishing on large boats that provide all the supplies necessary (reels, hooks, bait and fishing licenses) and take passengers to popular spots for flounder, trout, sea bass and more. Most headboats offer both half and full day options in addition to snacks and bathrooms on board—so feel free to bring the whole family along. If it's solitude you're after, however, bring your line to the beach for some of the best surf fishing around.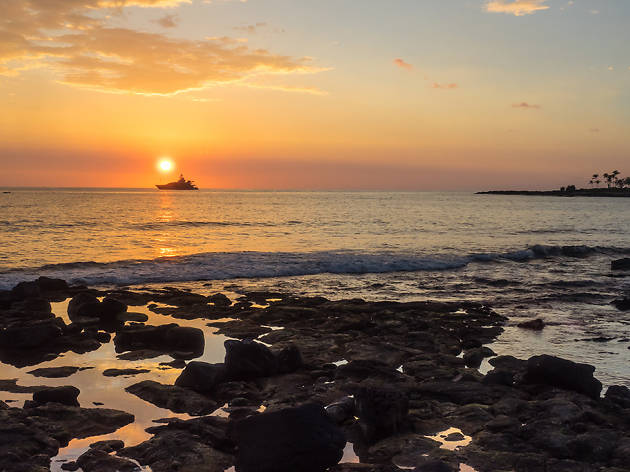 Photograph: Shutterstock
Easily the sportfishing capital of Hawaii, the waters off the Kona district of the Big Island's western shore are calm like a lake but full of thrills for anglers. Here, deep-sea fishing stas true to its name with the depth just a few miles outside of harbor bottoming out 6,000 feet below. Tuna, mahi mahi and ono are caught daily aboard charter boats, as well as sharks and big-game bottom fish—just don't let the breathtaking views distract you from the task at hand.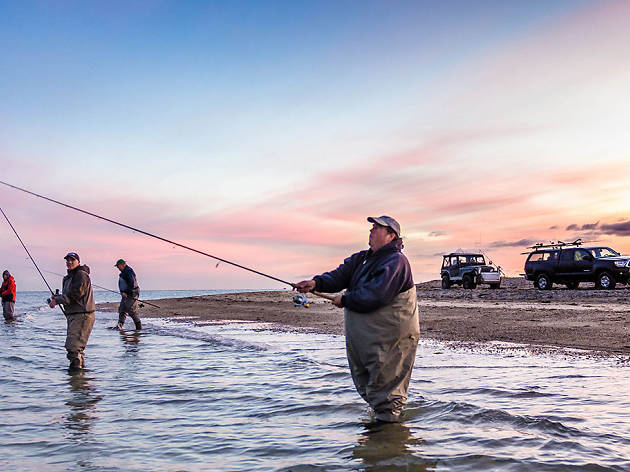 Photograph: Courtesy CC/Flickr/John Piekos
4. Martha's Vineyard, Massachusetts
One of New England's most scenic seaside destinations is also a fantastic island for reeling in fish. For some serious catching, gather some family or friends and organize an expedition on a charter boat to chase after bonito and false albacore (known locally as "albies"). Feeling the local vibe? Stick to surfcasting. Grab a pole, or rent one, and find a good spot on the sandy beach or a rocky shore around sundown and you'll be pulling in striped bass in no time.
Photograph: Courtesy CC/Flickr/John Piekos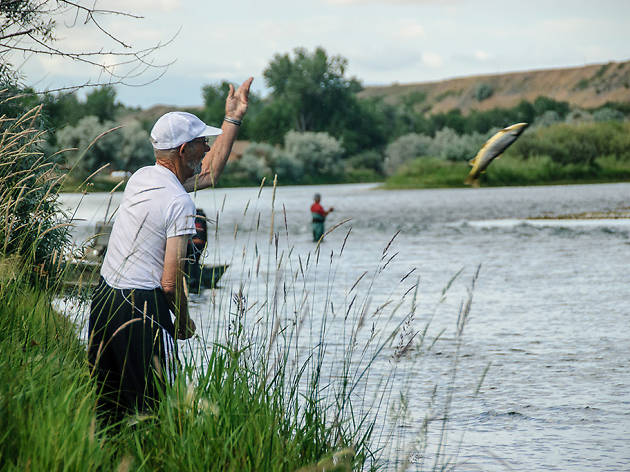 Photograph: Courtesy CC/Flickr/Loren Kerns
5. Bighorn River, Montana
For fly fishing enthusiasts, this large river is considered a must-visit. While access to the river is limited, with much of the water flowing through private property and Crow Tribal lands, the public access fishing spots are worth braving the crowds for. With strict limits on catches to maintain the quality of the fisheries, most sports fishermen catch and release the trouts, trying new techniques and artificial flies as they go. The river is mostly home to brown trout, but prized rainbows can also be caught. Although most fishermen stay at nearby campgrounds, we suggest shelling out some extra cash and staying at Forrester's Bighorn Resort, which grants you private access to the water and excellent fly fishing guides.
Photograph: Courtesy CC/Flickr/Loren Kerns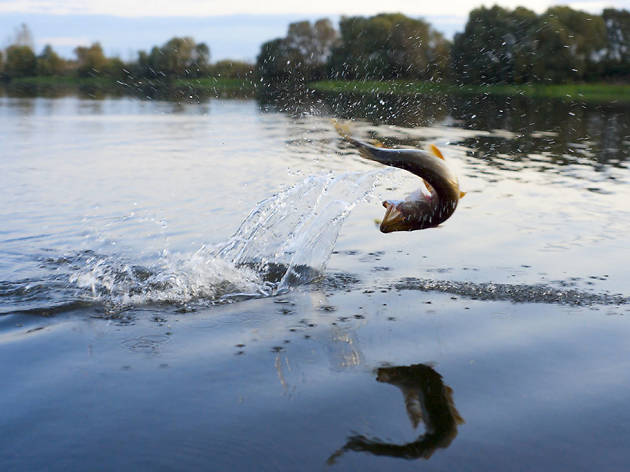 Photograph: Shutterstock
6. Thousand Islands, New York
In upstate New York (way upstate) on the eastern edge of Lake Ontario in the St. Lawrence River, find over 1,800 tiny islands and thousands of phenomenal freshwater fish. During the region's mild summers, it's easy to spend a full day on the water reeling in bass, salmon, walleye, northern pike and muskellunge. Even novice anglers can find luck here, especially on one of the popular guided tours. Only confident, experienced fishers should attempt to catch the massive muskies, which are known to be as long as 60 inches each.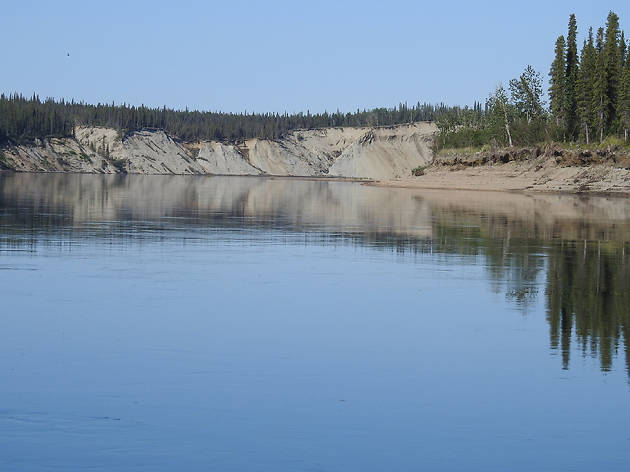 Photograph: Shutterstock
Experienced anglers who are tired of catching the same fish trip after trip should head north for a chance to try reeling in a rarer catch. The Kobuk River is over 200 miles long ("Kobuk" means "big river" in Inuit) and is home to arctic grayling, lake trout, arctic char, chum salmon and northern pike, but the river's true prize is sheefish. These cousins of salmon can be over a yard long and are so strong and fast they can easily rip the rod out of even a seasoned fisherman's hands. The biggest, most prize-worthy adults are most often found north of the Arctic Circle so you'll likely need a guide, and a big sense of adventure, to reel one in.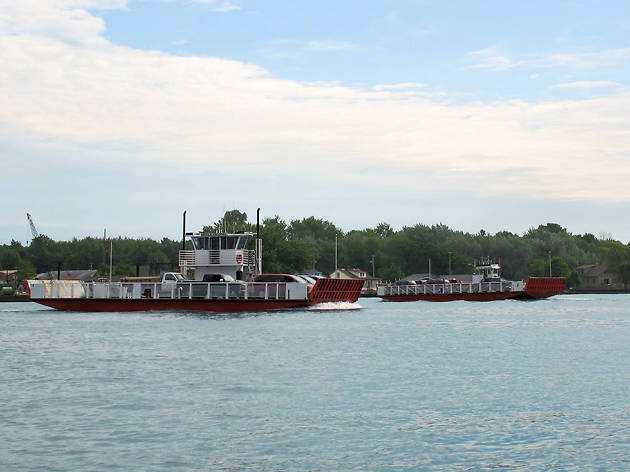 Photograph: Courtesy CC/Flickr/pverdonk
8. Lake St. Clair, Michigan
Though this large body of water is probably best known for bordering Detroit, it is also a great spot to catch muskie. At 430 square miles, St. Clair can hardly compete with nearby Lake Huron or Lake Erie in size, but its thriving supply of game fish is responsible for half of all sports fishing in the Great Lakes. Walleye, perch, crappi and millions of quality smallmouth bass all call this lake home. Take a charter boat in the summer and you're likely to catch more bass in a 6-hour trip here than you might during a full week in lesser waters.
Photograph: Courtesy CC/Flickr/pverdonk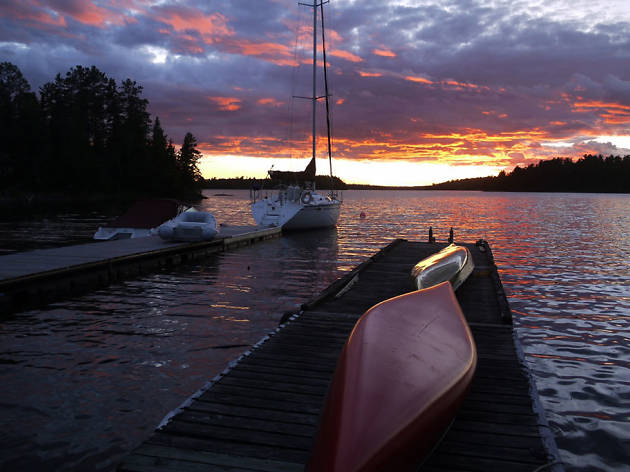 Photograph: Courtesy CC/Flickr/Steve
9. Lake of the Woods, Minnesota
In the battle to claim the title of "Walleye Capital of the World," Lake of the Woods takes the lead. This massive lake on the northern tip of Minnesota is particularly renowned for its ice fishing. Brave the frigid cold and book a weekend at one of the area's well maintained and comfortable ice shanties for an unforgettable experience. In the warmer months, set some time aside to pay attention to what's above you: bald eagles also love this fishing spot.
Photograph: Courtesy CC/Flickr/Steve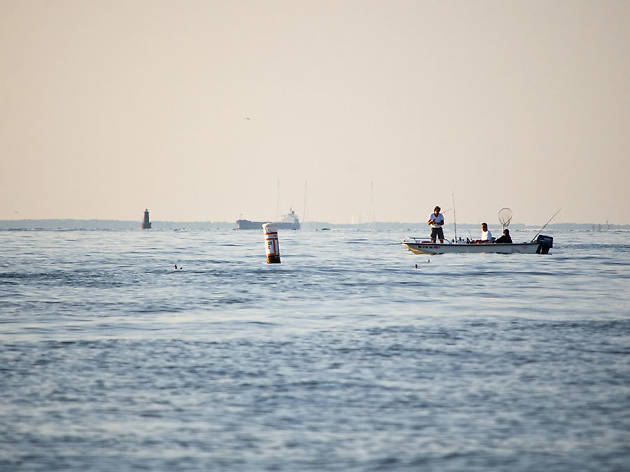 Photograph: Courtesy CC/Flickr/ Chesapeake Bay Program
10. Chesapeake Bay, Maryland
The brackish water of the Chesapeake Bay is not only the perfect habitat for those world-famous Maryland crabs but one of the best fishing spots you'll find on the East Coast. Over 70 percent of the striped bass from the Atlantic Coast are born in the bay and its 150-plus tributary rivers. In addition to the striped bass, which are known locally as rockfish, anglers can catch bluefish, drum, speckled trout, flounder and croaker.
Photograph: Courtesy CC/Flickr/ Chesapeake Bay Program
Show more