The 16 best fishing spots in America
Cast out your line to catch some of the most delicious fish around while at the best fishing spots in America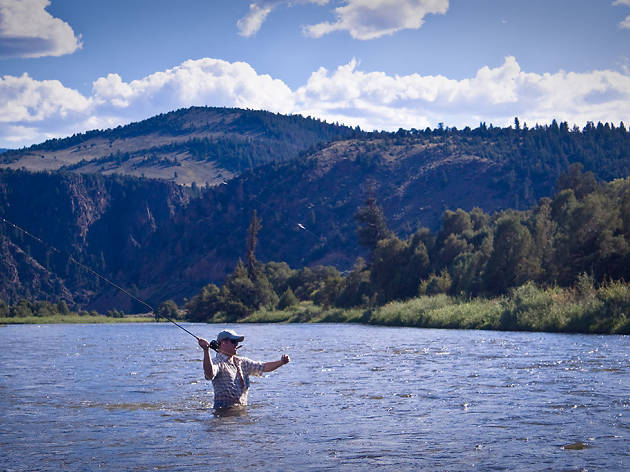 Need a break from adrenaline-pumping activities like climbing the best hiking trails in America and partaking in the best extreme outdoor adventures in the country? Opt for a relatively quiet afternoon spent solo or with the family at the best fishing spots in America. Cast out your line and get ready to catch some of the most delicious fish ever (think trout, salmon, catfish and more)—who knows, you might end up cooking a meal that could rival those served at the best seafood restaurants in America.
Best fishing spots in America
11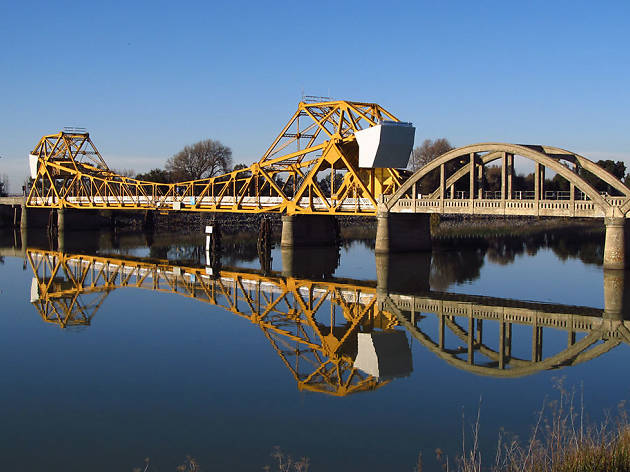 Photograph: Courtesy CC/Flickr/Jasperdo
California Delta, California
Boasting warm weather year-round and mild summers, Northern California's climate is ideal to catch fish whenever the mood strikes. In this river and estuary, also known as the Sacramento–San Joaquin River Delta, anglers cast their lines from river banks, piers and boats, ready to catch striped bass, sturgeon, catfish, black bass and salmon. Popular competitive derbies bring hundreds of boats to the area and are quite the sight to behold.
Photograph: Courtesy CC/Flickr/Jasperdo
12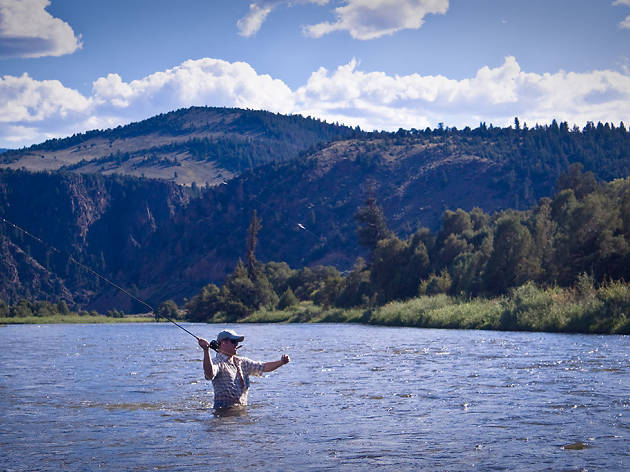 Photograph: Courtesy CC/Flickr/William Currier
Though this 1,450 mile long river spans much further than Colorado, winding through Utah, Arizona, Nevada, California and Mexico, some of the best fishing can be found near its beginnings in the Rocky Mountains. Flyfishers should aim to get to the upper Colorado River in June when the salmonfly (a giant stonefly species) hatches en masse and attracts plenty of big trout. Sign up for a trip with a local guide who can show you the best spots to wade or steer your boat.
Photograph: Courtesy CC/Flickr/William Currier
13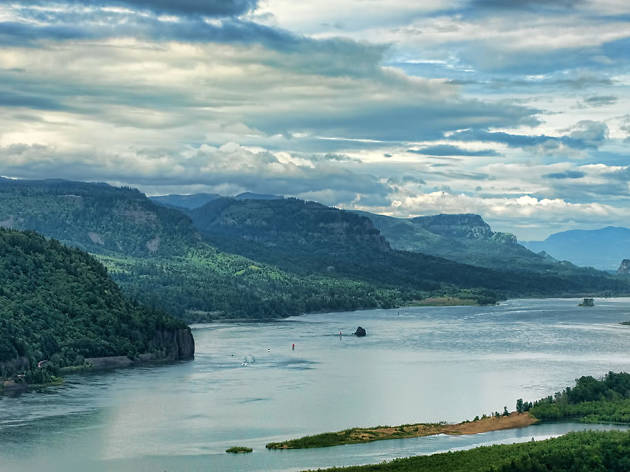 Photograph: Courtesy CC/Flickr/Peter Roome
Columbia River, Oregon and Washington
The largest river in the Pacific Northwest is also home to some of the region's largest smallmouth bass, salmon, sturgeons and steelheads (rainbow trout). While you can get bites all year round, spring and summer are ideal times to find trophy-worthy catches. The rough, often crowded waters are best navigated on boat by experienced anglers, but even novices can enjoy "plucking" with a rod from the river's beaches and sand bars.
Photograph: Courtesy CC/Flickr/Peter Roome
14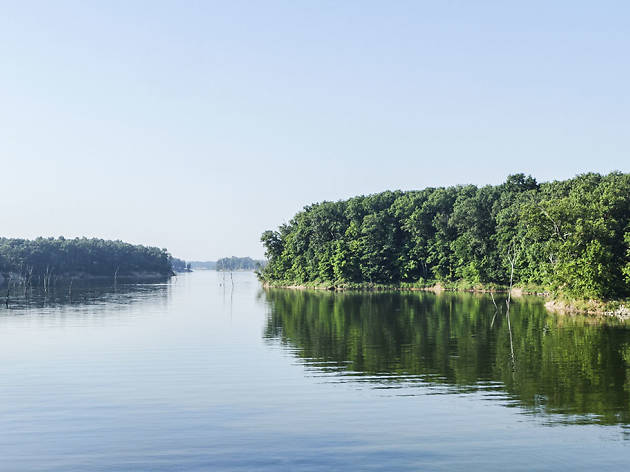 Photograph: Shutterstock
Lake Shelbyville, Illinois
Though this 11,000 acre reservoir was man-made (through dams), the two bordering state parks and the wildlife are all natural. During the warm months, Illinois tourists flock to the nearby campgrounds and resorts to enjoy the wooded area and the ample fishing coves. Anglers regularly catch yellow bass, walleye, freshwater drum, flathead catfish, crappie and bigmouth buffalo. Bow fishermen can also be found shooting their arrows at the abundant supply of large carp.
15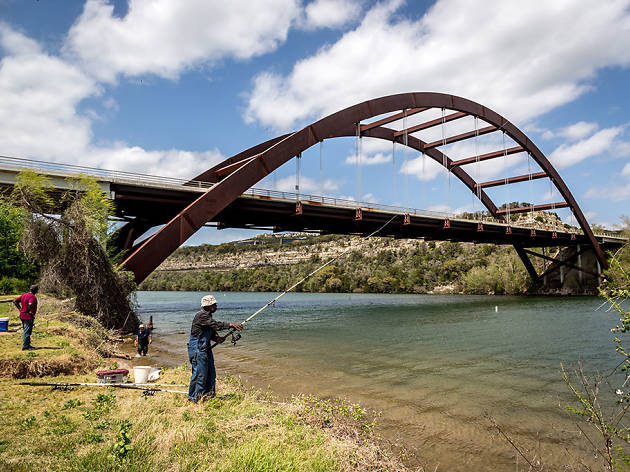 Photograph: Shutterstock
While there are several lakes in Texas where you might be able to reel in a 20-pound trophy largemouth bass, Lake Austin boasts the added convenience of being in one of the Southwest's coolest cities. A lower part of the Colorado River, this reservoir was formed originally in 1939 and has since become a primary attraction in the Texas city. During the summer, fish at night to avoid the recreational boaters.
16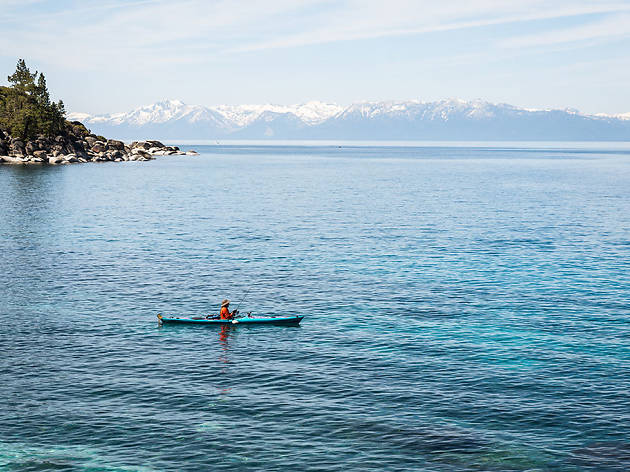 Photograph: Shutterstock
Lake Tahoe, California and Nevada
A favorite spot in Southern California and Nevada for skiing in the winter and hiking in the summer, Lake Tahoe is also an excellent fishing experience. Tahoe is the largest alpine lake in North America and the second deepest, with majestic blue waters. During the warm months, anglers come to catch Kokanee salmon, rainbow trout, brown trout and mackinaw, always limiting their catches to five fish in total (limit of two mackinaw per fisher) to maintain the healthy fishery.