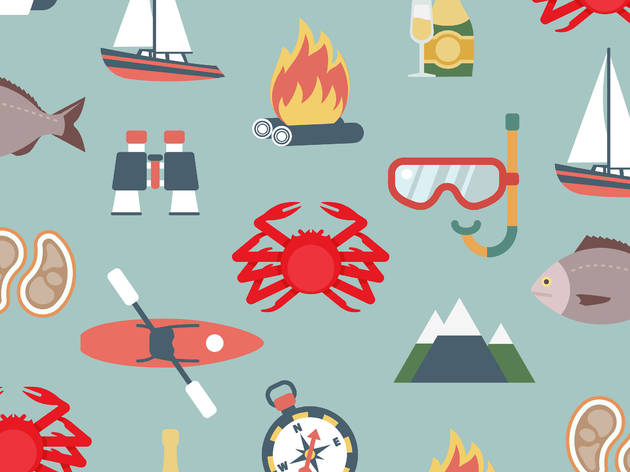 Nine once-in-a-lifetime food adventures in the USA
You'll find no boring walking tours on this list of the most awesome food adventures in the USA
A food adventure can be a lot of things, but this is not a list of foodie walking tours, or destination-worthy dishes or restaurants. This roundup of once-in-a-lifetime food adventures in the USA are truly that—outdoor adventures where the outcome (or sometimes along the way) is really, really delicious and fresh food. If you want to canoe in Maine but also eat sustainable, farm-fresh dishes along the way—we have an adventure for you. If you love oysters and want a more affordable, BYOB option for happy hour—we have an adventure for you. If you love food and the outdoors equally, this is the list for you.
Food adventures in the USA
Grab your pole and hob on board with a local fish expert as part of the Four Seasons Ko Olina's Fish With A Chef program. The hotels' on-site restaurant, Mina's Fish House, currently employs two fish sommeliers whose job it is to offer guests a tableside education on Hawaiian fish and the restaurant's signature whole fish preparation. But hotel guests can also go fishing with the local experts. Join captain, crew and chef for a half or full day charter (night fishing from shore is also available), then head back to the resort to taste your catch over a five-course feast with wine pairings.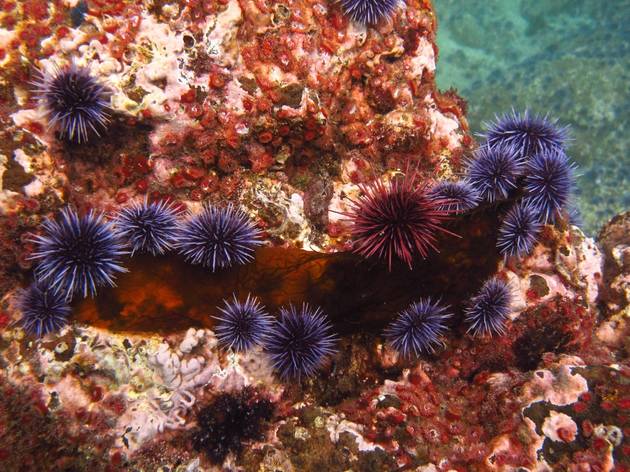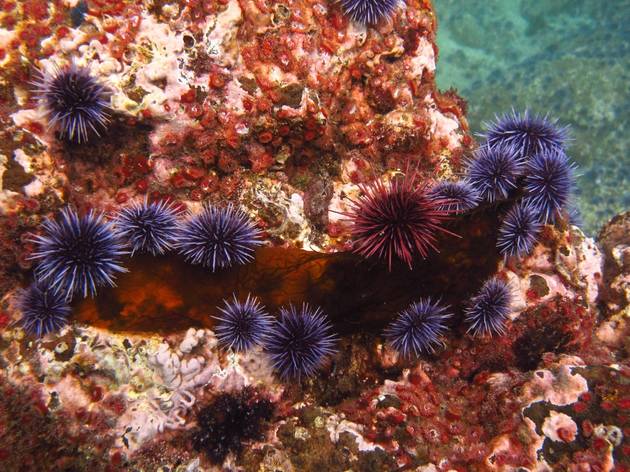 Photograph: Shutterstock
2. Mendocino, CA: Dive for uni
A fan of the creamy, golden stuff found inside sea urchins? Did you know you can easily pluck uni from the ocean yourself? The Sonoma-Mendocino coastline in Northern California is covered in purple sea urchin and there's just a couple things to keep in mind when you go uni hunting: 1. Stick to purple urchin which are plentiful 2. Suit up (the water is hella cold) 3. Make sure to get a license and follow the rules. Once you've cracked open your bounty, spread the creamy goodness on rice, toast or anything else you want.
Sure the scenery is gorgeous, but the meals are the real highlight of any outdoor adventure with Allagash Canoe Trips. While they do offer some day trips, most canoeing adventures take five to seven days in either Maine's Allagash Wilderness Waterway, the remote and pristine St. John River, or Quebec's Gaspe Peninsula. The family-owned business provides all necessary canoe and camping gear, but, like we said, the food is the real highlight. Guides will whip up jumbo pancakes with homemade maple syrup, vegetables harvested from the family's organic farm, as well as rolls, biscuits, and desserts baked in a reflector oven before the open fire. Yum.
There are plenty of ski resorts where you can sip a glass of Champagne after a run down the mountain, but what makes the Oasis resort's apres-ski bar special is that it's a secret pop-up you have to search for while on your run. The roving champagne bar changes locations every day, but those in the know just have to look for its signature Veuve Cliquot-orange tent somewhere on the slopes for tasty snacks, tons of champagne and incredible views of Aspen Mountain.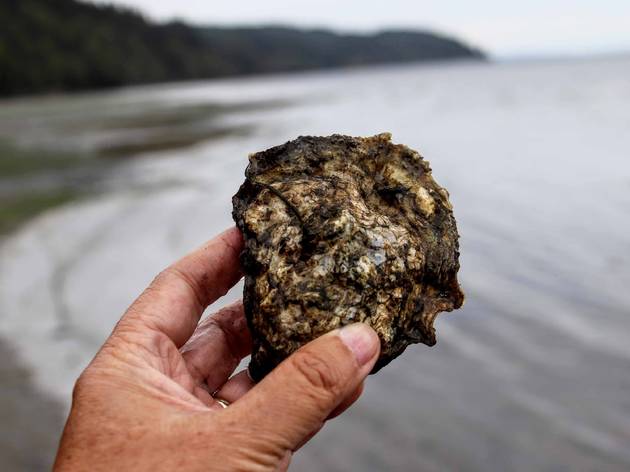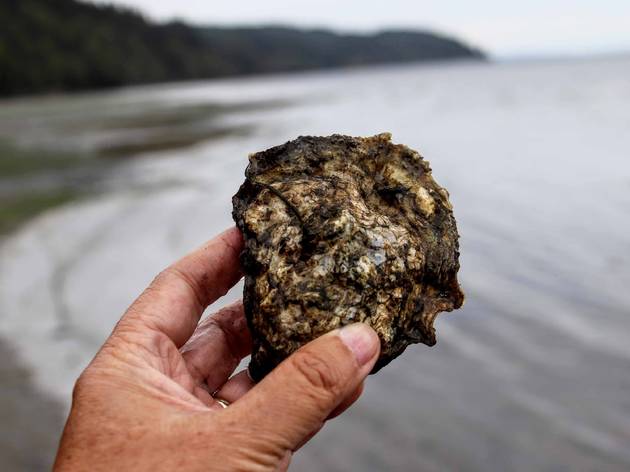 Photograph: Shutterstock
5. Hood Canal, WA: Harvest oysters
In Washington, it doesn't get better than an al fresco dinner with a view of the Olympic Mountains. Throw in a normally-expensive menu item that you can eat for free, and this just might be paradise. Head to Hood Canal in the winter months to pluck tasty oysters right from the shore and into your mouth (bring a lemon and some hot sauce and you can literally dine as you hunt). A couple tips: 1. Oysters are best in areas where fresh flowing water meets salt water 2. You must leave the shells behind for new oysters 3. Don't forget a clamming license!
Think of scalloping as an Easter egg hunt for your favorite shellfish—it's that easy. All you have to do is swim above the shallow saltwater grass flats until you spot the shell's vibrant blue eyes (when the shell is open) or the signature shell shape. (The Plantation on Crystal River resort does have experienced guides if you'd rather have company.) Once you've filled your bag, the chefs back at harbor will shuck, clean, and cook them for you for a true water-to-plate experience.
Fungi expert and chef Patrick Hamilton leads curious foragers on various wild mushroom hunts in Northern California. With more than 40 years of mushroom hunting experience, Hamilton can help you find 'shrooms, make sure you're picking edible ones, and teach you the best methods for cooking them. The three to four-hour classes meet either in Marin or on the Sonoma Coast and cover the basics of wild mushroom foraging before setting you loose to unearth chanterelles, boletes, black trumpets and morels.
OARS knows that good food is just as important as adrenaline-rushing activities when you're adventuring in the great outdoors. The company offers a three-to-five—day rafting expeditions on Oregon's Rogue River where you can ride the rapids by day and at night enjoy gourmet grub by candlelight (using whatever equipment you can manage to keep on the boat, of course). Roll up your sleeves to help CIA-trained master river chef Bob Anderson craft a restaurant-quality meal from hyper-local ingredients. You'll come away with a full belly and a new set of skills.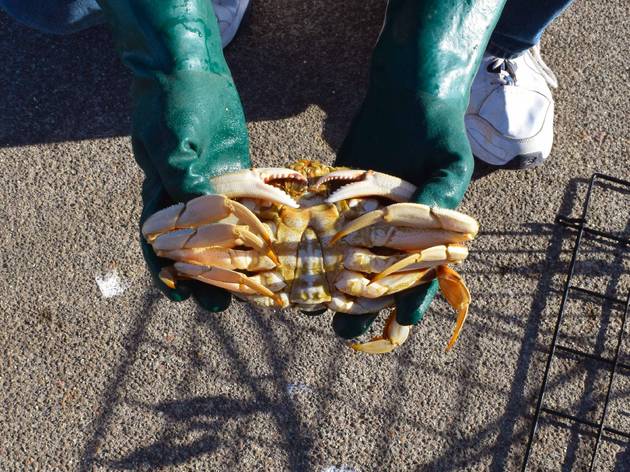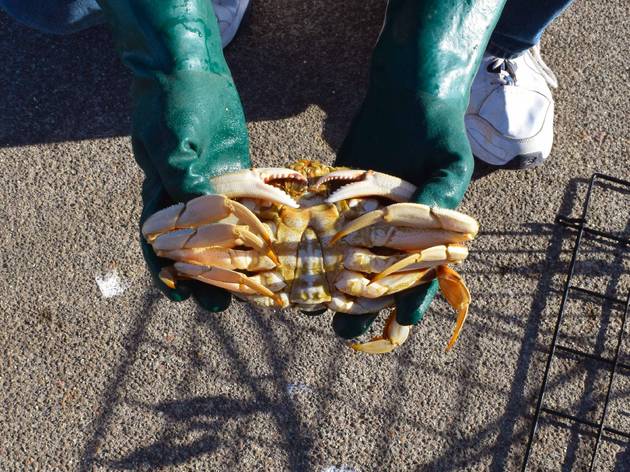 Photograph: Shutterstock
9. Tillamook Bay, OR: Catch Dungeness crab
The West Coast may not have a proper fall or winter, but they do have Dungeness crab season, and the most fun way to partake in the annual tradition is to catch one yourself. To do so, head to Tillamook Bay in Oregon—five different rivers flow into the bay, making for some of the best fishing, clamming, and crabbing west of the Mississippi. Crabbing can be good year-round but the best catches are from October to December when you can harvest crabs directly from the docks at the marinas.
Need more travel inspiration?
From towering redwoods to magnificent deserts, experience these seriously awesome phenomenon in person.
Plan your next pedal-to-the-metal getaway.