The best cities to visit for the holidays in the U.S.
From New York City, home to Rockefeller Center's tree, to nightly Snowdaze concerts in Vail, these are the best cities to visit for the holidays in the U.S.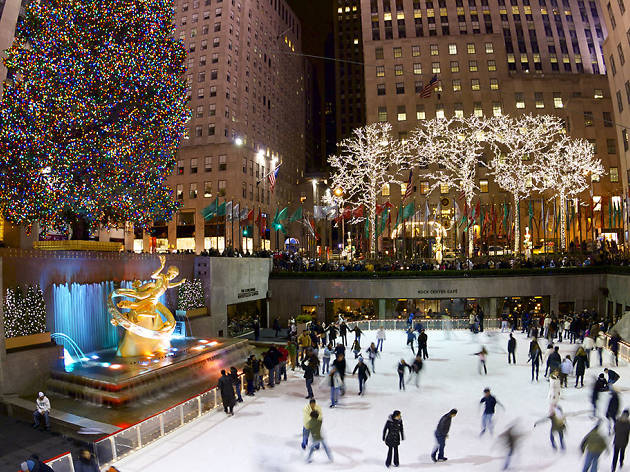 We all celebrate the holidays in different ways, but one thing we can all agree on: It's a magical time of year. All over the country, towns and cities embrace the holiday in their own local way, erecting dreamily lit-up villages or serving hot mulled wine. The holiday season can be a great time to travel around the U.S., whether you have time off from work and want to take one of the best domestic day trips in America or are heading to Chicago or San Francisco to get that big city feel. When you're planning your December travel itinerary, make sure to add these amazing locations to your list: The best cities to visit for the holidays in the U.S.
Best cities to visit for the holidays in the U.S.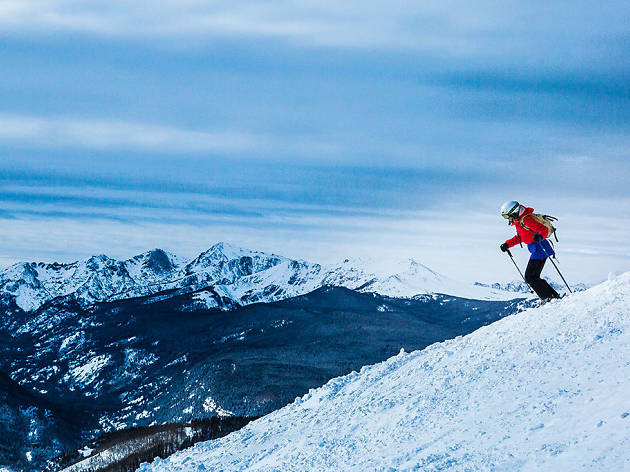 Photograph: Courtesy CC/Flickr/reid.neureiter
Best city to bring the family skiing: Vail
This winter wonderland—widely regarded as one of the country's top ski destinations—is the place go for excellently groomed, powdery trails. In addition to the skiing and snowboarding, Vail puts up quite the Christmas celebration: kick off the season a little early with Snow Daze, running from December 8 to 10 this year. Throughout town, live concerts are free to attend, and there's a tree-lighting ceremony; later on in the season, look for Holidaze, which comes with town ice skating rink, brightly lit holiday decorations and even more live music.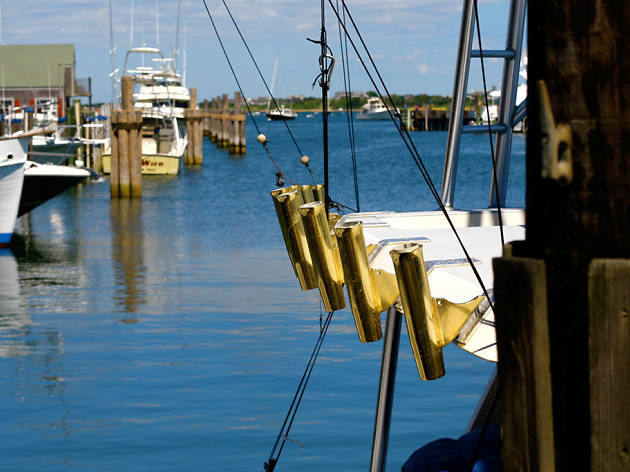 Photograph: Courtesy CC/Flickr/Thunderchild7
Best city to get away from it all: Nantucket
While the peaceful coastal town of Nantucket is typically considered a summertime destination, it takes on a special sparkle at Christmastime, when its chilly beaches take on a preternatural calm. It's a good choice for a quiet holiday getaway, but the town still offers special events for revelers: the centerpiece is Nantucket's annual Christmas Stroll, held the first weekend of December each year. Shops set up intricate displays in their windows and pass out wine, cocoa and nibbles; carolers roam the streets; and, in a dramatic display of the town's love of seafaring, Santa and Mrs. Claus, chaperoned by the Coast Guard, arrive by boat from the Sound.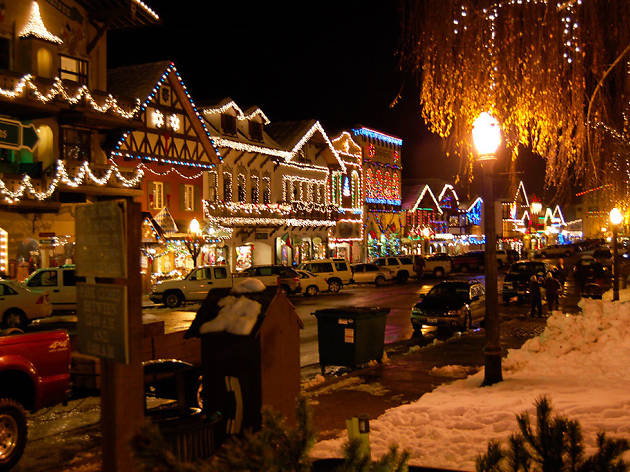 Photograph: Courtesy CC/Flickr/Craig Jager
Best city to make you feel like you're in Europe: Leavenworth, WA
The little town of Leavenworth, Washington is a strange place: in the 1960s, town leaders gave the area a Bavarian-style facelift, renovating the downtown area in German style and inaugurating a series of German festivals in an effort to invigorate the area's tourism. Of those festivals, the most enduring is the Christmas Lighting Festival, when the European doppelganger illuminates with more than 500,000 lights. Kicking off on December 1 and lasting the whole month, town festivities include carols throughout the streets; Santa visits to the town gazebo; fresh roasted chestnut vendors; traditional live Christmas music and kid-friendly activities like the Cookie Crawl.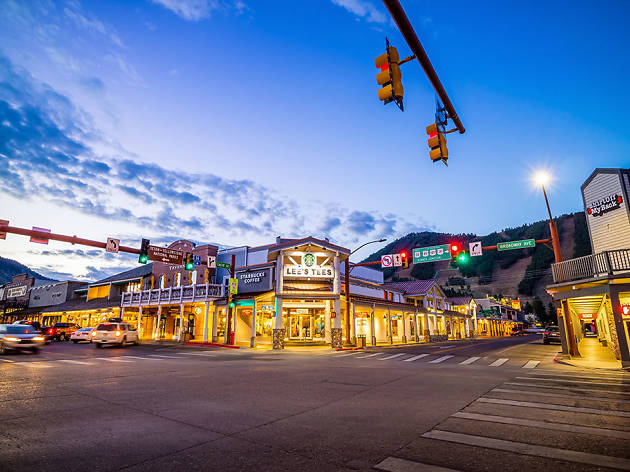 Photograph: Shutterstock
Best city to take in breathtaking mountain views: Jackson, WY
Located at the base of the spectacular Teton mountains, Jackson, Wyoming offers an outdoorsy Christmas perfect for nature lovers. During the holiday season, the city's spectacular town square—marked at each corner with arches made of elk antlers—lights up, each arch getting draped and wrapped in plenty of twinkling lights. Check the itineraries of local resorts and ranches, which present guests with plenty of seasonal fun: think room-delivered trees, wreathes, eggnog and fresh cookies and horse-drawn carriage rides throughout their properties.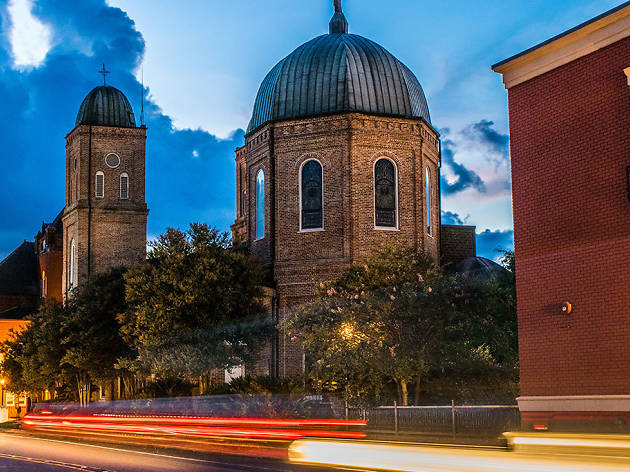 Photograph: Shutterstock
Best city to spend a Creole Christmas: Natchitoches, LA
This small Creole city is an unexpectedly festive place to spend Christmas, when the riverbank town sets up more than 300,000 lights and 100 set pieces celebrating the history of this oldest settlement in Louisiana Purchase territory. Held from mid-November to late December, events include live music; fireworks over Cane River Lake; tours of historic homes led by the local historical society; and plenty of good food, like BBQ shrimp and cornbread dressing.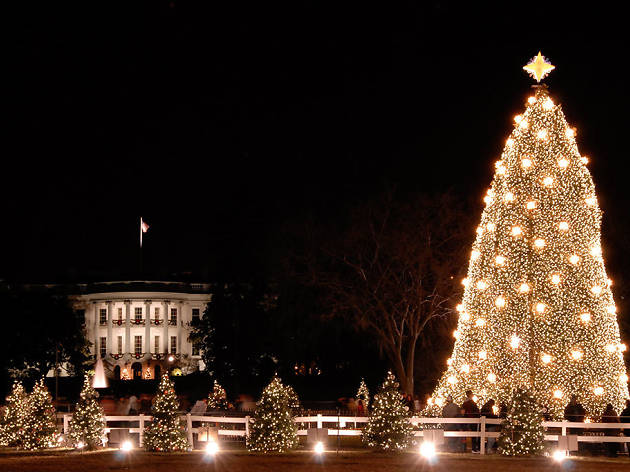 Photograph: Shutterstock
Best city to see Christmas lights: Washington, D.C.
Our nation's capital truly comes to life in December, when the city lights up to celebrate the holidays. For the past four years, Georgetown Glow, located in the tranquil university town, has brought world-class light installations to town, designed by local and international artists alike. Running from December 8 to January 7 this year, it's not to be missed.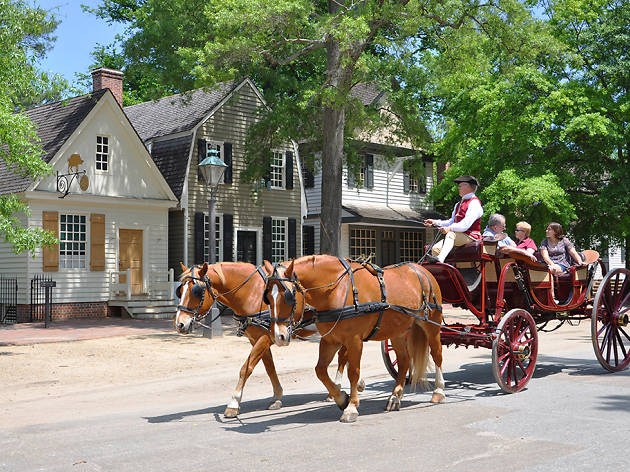 Photograph: Shutterstock
Best city to party like it's 1699: Williamsburg, VA
Historic Williamsburg, Virginia was restored in the early 1900s, when museum founders fashioned the colonial city into the living-history museum it is today. The site recreates the former capital in the 18th century, with all employees—blacksmiths, politicians and even slaves—dressed in period costume. At Christmas, Williamsburg pulls out all the stops, offering a roster of historical celebrations such as nighttime illuminations (fireworks and the firing of guns), midwinter stories told by native peoples, a boozy Christmas party in the Tavern and a period dinner menu.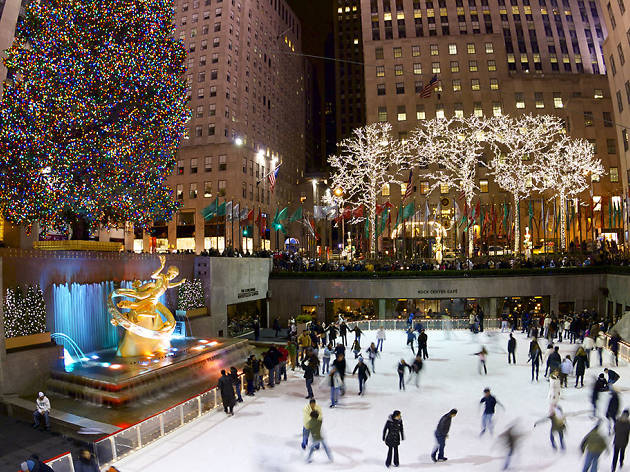 Photograph: Shutterstock
Best city to admire a monumental tree: New York
Few places are as synonymous with Christmas as Rockefeller Center in New York City, where, each late November, one of the world's tallest Christmas trees is erected. Last year, the Manhattan plaza hosted an 85-foot Norway Spruce hung with 50,000 LED lights; this season, expect to gape at a 75-foot conifer hailing from State College, PA. It'll remain on view until January 7; while in town to admire it, enjoy other fab holiday attractions like skating on the rink located right below the tree and carriage rides in nearby Central Park.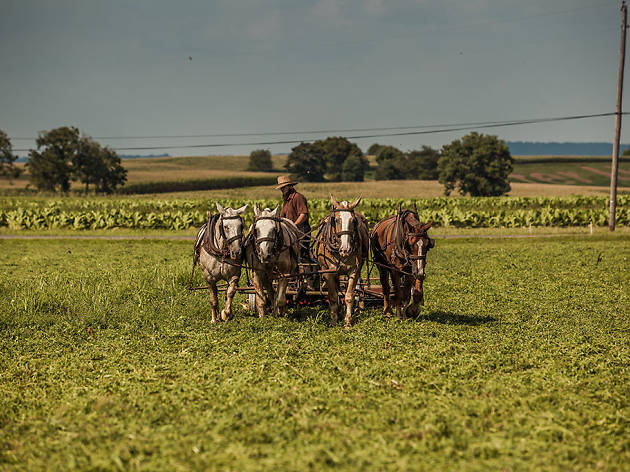 Photograph: Shutterstock
Best city to celebrate the holidays year-round: Paradise, PA
Located in the heart of the state's Dutch Country, Paradise has been home to the National Christmas Center for the past 19 years. Open on weekends in March and April, then daily from May through the New Year, this family attraction and museum boasts fifteen exhibition galleries spread across more than 20,000 square feet. Check out exhibits such as a life-sized recreation of the Christmas toy section of a 1940s Woolworth's; Santa's North Pole Workshop; hundreds of nativity scenes from around the world and more. Just be sure to enter Paradise before January 7: on that date, the Christmas Center will close its doors for good. Its memory will endure.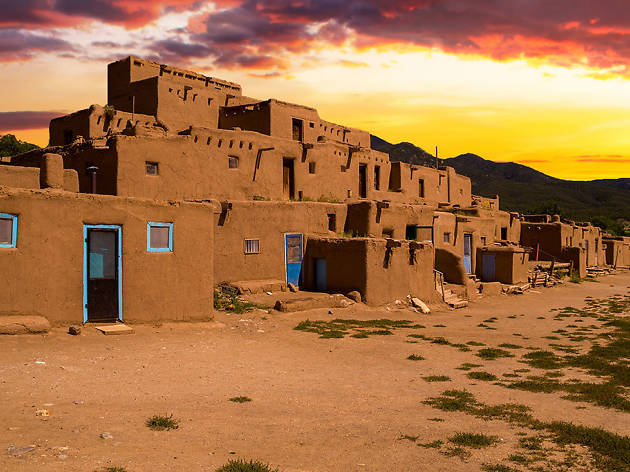 Photograph: Shutterstock
Best city to experience a desert Christmas: Taos, NM
Many visitors to Taos note something magic in the air, a feeling that's amplified in this desert town in the days leading up to Christmas. Tree lightings, concerts and craft fairs are among Taos' December activities, but it's on Christmas Eve that things get really special: nearby in Taos Pueblo, the 1,000-year-old Native American settlement, there's a full roster of sacred activities. Be part of giant bonfires, a solemn procession of the Virgin Mary and the lighting of paper lanterns, and take in the tribe's annual Deer Dance, a mystical blend of native and Spanish Christian traditions.
Show more