The best cities to visit for the holidays in the U.S.
From New York City, home to Rockefeller Center's tree, to nightly Snowdaze concerts in Vail, these are the best cities to visit for the holidays in the U.S.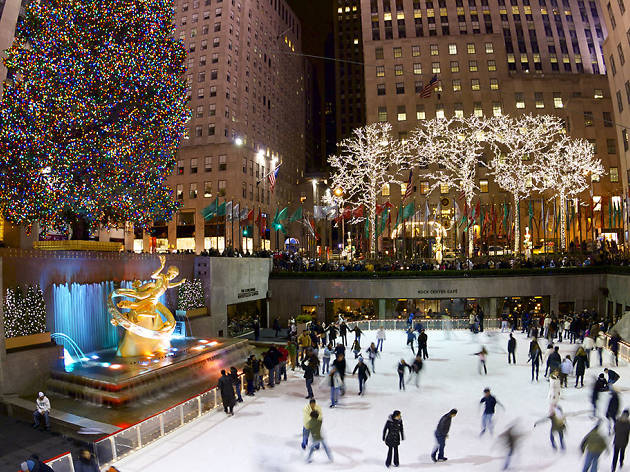 We all celebrate the holidays in different ways, but one thing we can all agree on: It's a magical time of year. All over the country, towns and cities embrace the holiday in their own local way, erecting dreamily lit-up villages or serving hot mulled wine. The holiday season can be a great time to travel around the U.S., whether you have time off from work and want to take one of the best domestic day trips in America or are heading to Chicago or San Francisco to get that big city feel. When you're planning your December travel itinerary, make sure to add these amazing locations to your list: The best cities to visit for the holidays in the U.S.
Best cities to visit for the holidays in the U.S.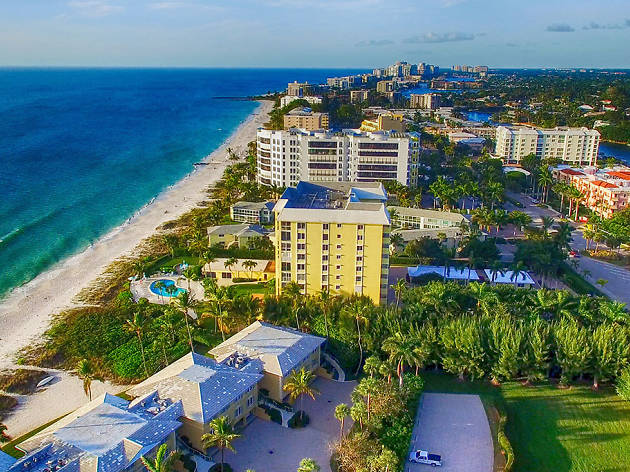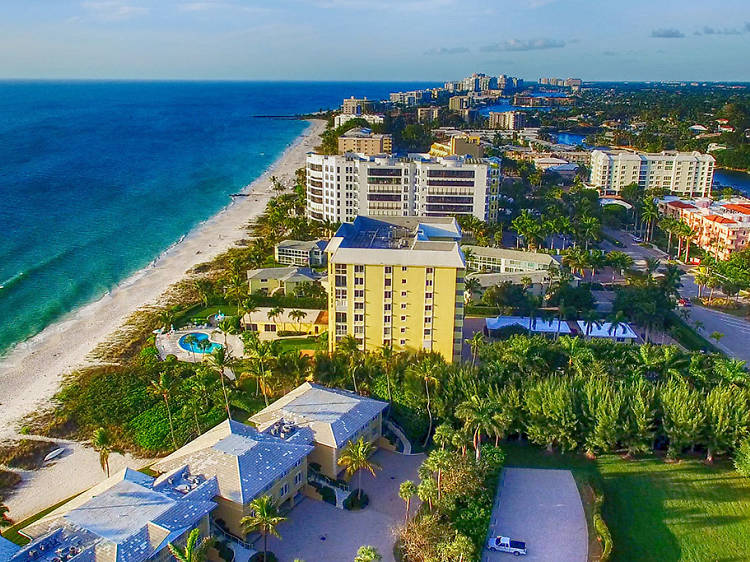 Photograph: Shutterstock
Best city to sport a bikini: Naples, FL
If you want to skip out on ice skating, snowmen and parkas this year, head down to Naples, where beaches beckon and average December temperatures hover around a balmy 76 degrees. The city goes all out to beckon Christmas snowbirds, bedecking windows in the historic downtown shopping area and erecting more than a few tall trees. In mid-to-late December, Naples plays host to a full five boat parades, twinkling processions of vessels that make their way down local waterways and are often accompanied shore-side by live music, face painting, balloon art and carolers.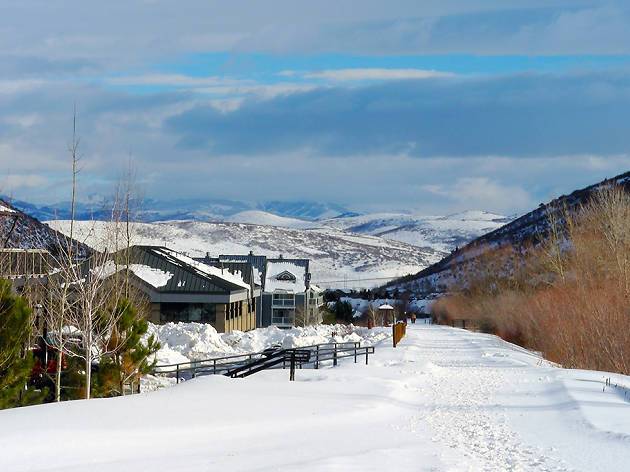 Photograph: Shutterstock
Best city to enjoy gingerbread architecture: Park City, UT
A favored wintertime playground of the film industry, which descends upon the Utah city each January for the Sundance Film Festival, Park City makes itself accessible to all in the month before, when it launches a variety of Christmas activities. Perhaps the only U.S. area to feature a ski lift originating on its Main Street, Park City welcomes Santa to the lift each December. On Christmas Eve, check out the, well, torch-lit Torchlight Parade; throughout the month, you can marvel at Deer Valley Resort's life-sized gingerbread house, standing 12 feet tall and made with 135 pounds of butter; 165 pounds of sugar; 170 pounds of molasses; 85 pounds of corn syrup and 540 eggs.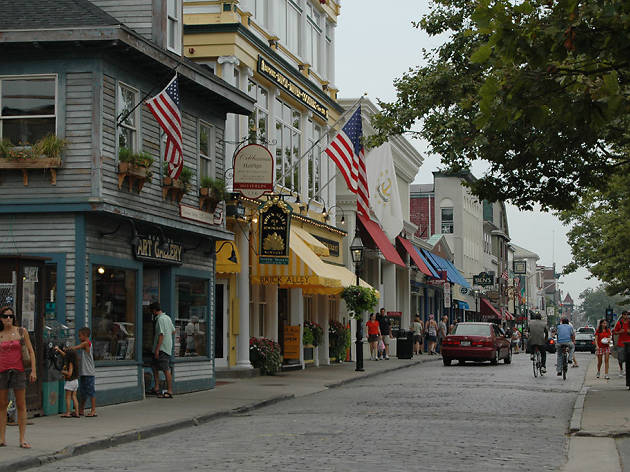 Photograph: Courtesy CC/Flickr/6SN7
Best city to pretend to be a millionaire: Newport, RI
From November 18 to January 1, this ritzy port city's historic Gilded Age mansions light up—not with garish modern electric lights, but with classy white candles. Inside the Breakers, the Elms and Marble House—three of Newport's most famous homes and all National Historic Landmarks—will be filled with thousands of poinsettias, fresh flowers, evergreens and wreaths. This year, local pastry chefs will create a gingerbread model of each house. Elsewhere in town, check out holiday lantern walking tours, winter stories and crafts-making at the public library, and visits with Santa himself.
Photograph: Brett Rabideau
Best city to make you feel like you're in a Dickens novel: Skaneateles, NY
Located in the beautiful Finger Lakes region of upstate New York, the village of Skaneateles receives visitors from around the country at Christmastime when it puts on its annual "Dickens Christmas." Beginning the day after Thanksgiving and running every Saturday and Sunday through Christmas Eve, the theatrical celebration sees Charles Dickens and his cast of more than 50 costumed characters interact with town locals and visitors throughout Skaneateles' streets, stores and restaurants. The unique tradition is complemented by live music, plus horse-and-buggy rides around town.
Photograph: Brett Rabideau
Best city to take the kids: Hershey, PA
Hersheypark, the nation's only amusement park dedicated to chocolate, is a no-brainer when it comes to a family-friendly Christmas: an easy drive from Philly, the park goes all out for the holiday. Bundle up the kiddos for activities such as a visit with Santa and his reindeer; a walk through the more than four million lights that illuminate "Sweet Lights," more than two miles of wooded trails hung with festive light displays; and breakfast and lunch with Santa and Mrs. Claus, who stroll through the park's main restaurant singing songs and telling stories.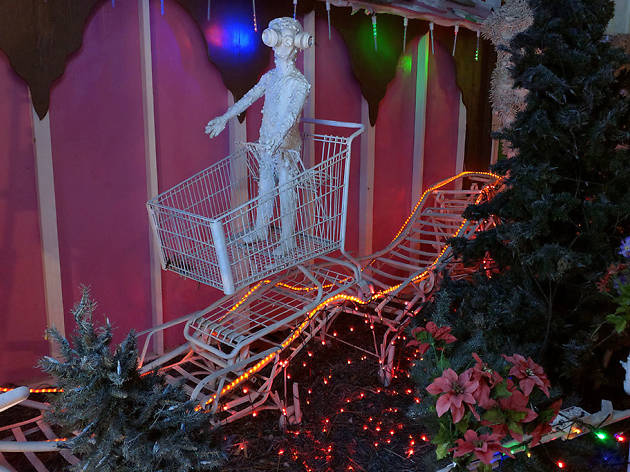 Photograph: Courtesy CC/Flickr/Gerode_
Best city to enter a fantastical light display: Palm Springs
Palm Springs' annual ROBOLIGHTS festival is the brainchild of local artist Kenny Hassan Irwin, who at age 12 began using his family home as the base for his over-the-top Christmas light displays. Featuring more than four acres of zigzagging pathways mounted with giant glowing robots, rocket sleds and other light displays, it's built obsessively by Irwin throughout the year and opens to the public for just $5 on Thanksgiving. Running through early January, it's an unforgettable excursion for adults and kids alike, who will geek out on the huge installations hand-built from salvaged junk.