Best on-the-water tours in America for a guaranteed fun time
Sign up for the best on-the-water tours in America to float, paddle, cruise and experience the country in exciting new ways
Best on-the-water tours in America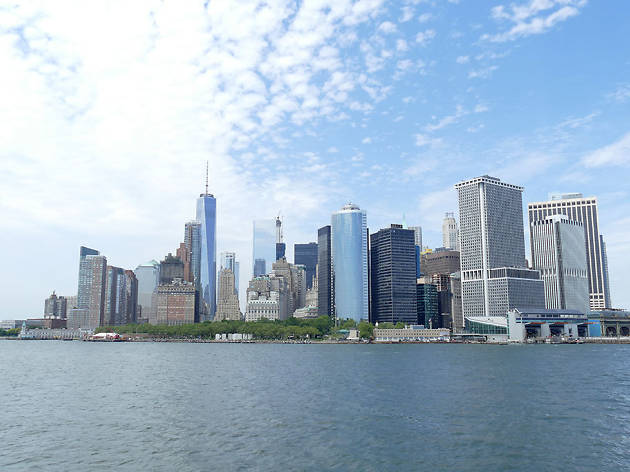 Photograph: Shutterstock
New York Harbor jet ski tour
Adrenaline junkies, take note: this four-hour jet ski excursion in the New York Harbor is sure to satisfy your need for speed. Participants will convene in the Rockaways then jet up to Manhattan, where you'll have a front-row seat to legendary harbor attractions like the Statue of Liberty, Brooklyn Bridge and Ellis Island. Your group will be accompanied by an experienced guide, who will also take photos throughout the day so you don't have to worry about your camera.
Lake Michigan and Chicago River architecture cruise in Chicago
Architecture buffs, look no further: this cruise along the Chicago River offers a new perspective on the city's celebrated buildings and historical sites. Participants will gather at the Navy Pier to embark on the 75-minute tour, which includes peeks at Buckingham Fountain, Grant Park, Chicago's Museum Campus and more. The ride concludes with a ramped-up, high-speed jaunt along Lake Michigan, affording stunning views of the Chi-town skyline.
Miami Everglades airboat adventure and Biscayne Bay cruise
One of the most exciting aspects of Miami is its proximity to unique natural attractions including Everglades National Park and beautiful Biscayne Bay—both of which you'll get to experience up close and personal on this exciting six-hour tour. The day kicks off with pickup from your hotel in the morning, where you'll board an air-conditioned bus and head to the Everglades for a half-hour airboat ride followed by a two-hour guided walk to check out the park's wildlife. Next up is a 90-minute cruise of Biscayne Bay, with views of city skyline, Fisher Island, Miami Beach and more. Enjoy on-board purchase of beer, wine, cocktails and snacks before drop-off at your hotel in the evening.
Black Canyon kayak day trip in Las Vegas
Just a short distance away from the center of the city, the very innocent charms of expansive nature await those willing to brave an early-morning pickup for this daylong outdoors adventure. A perfect outing for hard-core nature buffs, the all-level kayak trip winds through several miles of calm water near the Hoover Dam, with stops to explore caves, beaches, hot springs and canyons. Throughout the day, your experienced guide will point out opportunities for hiking, swimming and hot spring soaks; you'll also stop midday for an included picnic lunch. After a final stop at tranquil Willow Beach, you'll board the van back to Vegas for some rest and relaxation at your hotel.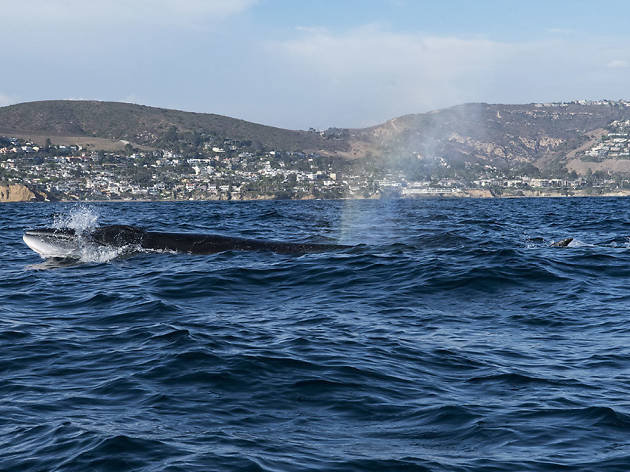 Photograph: Shutterstock
Whale- and dolphin-watching cruise in Newport Beach, CA
Coastal southern California is a haven for cetaceans, home to humpback, gray and finback whales, as well as several types of dolphins and seals. This two-hour cruise affords ample opportunity to glimpse these wondrous creatures in their natural habitat: nature-lovers will boat around a large protected marine sanctuary where the animals thrive. The double-decker catamaran boasts 360-degree views from both its upper and lower decks, plus an on-board snack bar for refreshments. The tour has a 96 percent success rate viewing the marine mammals, so the odds are squarely in your favor.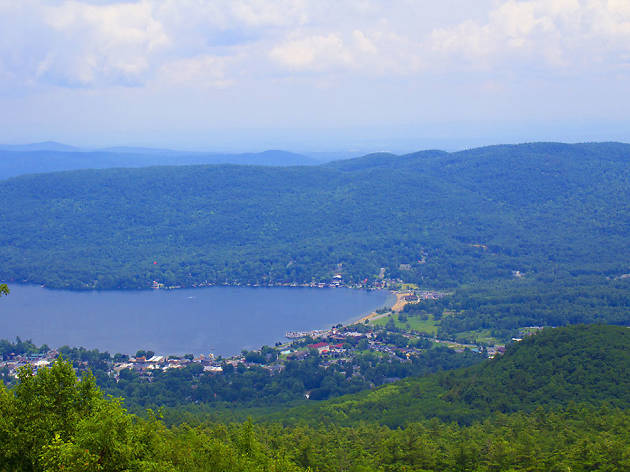 Photograph: Shutterstock
Scenic power boat tour in Lake George, NY
Known as the "Queen of American Lakes," Lake George, at the foot of the stunning Adirondacks, needs to be seen to be believed. This private boat tour comes to the rescue, offering a customized ride lasting from one to four hours. After a chat with your boat captain, you'll set off on a truly tailored ride, whether you're looking for a history lesson of the region or a quiet, romantic cruise. The 21-foot cruiser accommodates up to seven guests, with plenty of time for swimming, sunning or cliff jumping.
Philadelphia dinner cruise with buffet
Water-loving foodies, this is your dream night: a three-hour cruise along the Philly waterfront with unlimited access to the full dinner buffet stocked with orzo and bay shrimp salad, whole-roasted pork loin with mustard cream sauce, apple cobbler and more. As you nosh and socialize, take in the illuminated Philadelphia skyline, get some fresh air on the deck and enjoy live Broadway-style entertainment and groovin' DJ-spun tunes.
Lake Michigan sightseeing cruise in Chicago
This 40-minute Lake Michigan boat tour offers amazing, up-close views of all of Chicago's lakefront sights and attractions, including major skyscrapers—including the John Hancock Center, Aon, the Sears Tower and others. As you drift past these well-known landmarks, your guide will fill you in on their history. Participants are encouraged to bring a lunch to enjoy during the ride, and they can also purchase beer, wine and drinks at the on-board cash bar.
28-foot yacht rental with captain in Miami
Looking to celebrate a special occasion? There's no better way than with this indulgent personal yacht rental complete with captain. Gather up to ten of your friends and family members on your 28-foot yacht for a day, then cruise around Biscayne Bay and the Miami area for either four or eight hours. The tour is endlessly customizable: you can race along the port Miami Vice-style, drift past mansion-packed Millionaire's Row or dock at a harbor-side restaurant to enjoy lunch or dinner. Soda, water and ice are provided on board.
Grand Canyon white water rafting trip in Las Vegas
Vegas thrill seekers of the non-gambling stripe will want to seek out this exhilarating five-and-a-half-hour rafting trip through the Grand Canyon. In the wee hours of the morning, you'll be picked up from your hotel and whisked to Peach Springs, Arizona, where your local Hualapai guide will start you on the 40-mile journey. You'll paddle down class 3 to class 6 rapids on the Colorado River, the majestic canyon looming above you, with stops at hidden canyons and waterfalls as well as a boxed lunch. The final stunner is a ride on a six-seater helicopter to the rim of the Grand Canyon before boarding the air-conditioned van back to your hotel and a well-deserved night of rest.
Photograph: Shutterstock
Deep-sea fishing cruise in Newport Beach, CA
Soak in the sun and surf on the beautiful California coast during this 10-hour deep-sea fishing cruise. Aspiring fishermen and -women will congregate on the fully crewed boat, where they'll be taught the best techniques to land a giant yellowtail, white sea bass or meaty halibut. While you wait for the fish to bite, take in the coastal scenery, stroll around the indoor and outdoor decks, and enjoy a meal, snack or cold beverage at the on-board snack bar. If you get lucky and catch a fish, the boat crew will fillet it up for you for a nominal fee so you can head home- (or hotel-) ward to cook.