The 19 most stunning castles in America
The most stunning castles in America are worth taking a trip around the country for. Trust us on that one.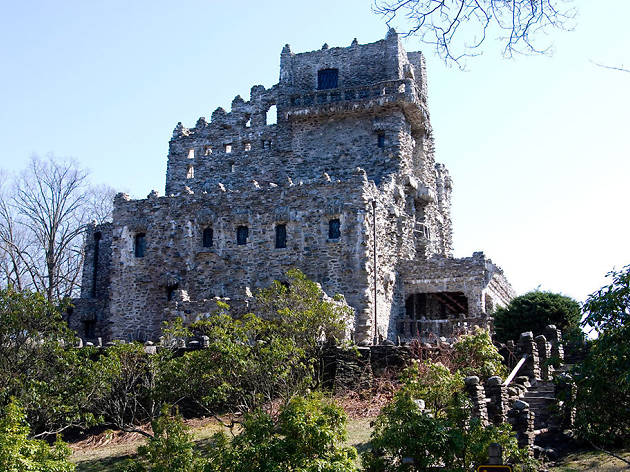 Most stunning castles in America
1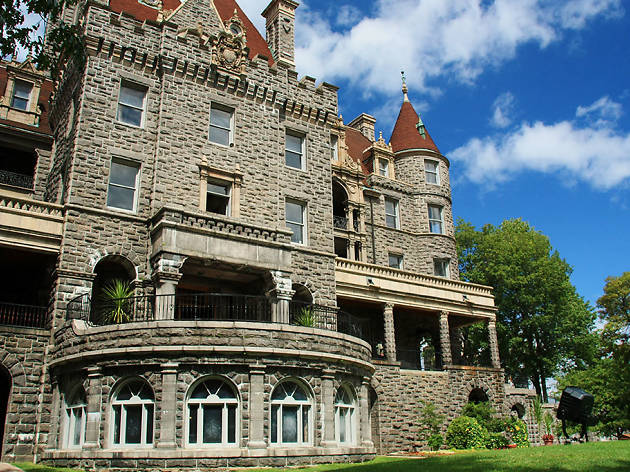 Photograph: Courtesy CC/Flickr/Frances Maas RECE
Boldt Castle in Alexandria, NY
On Heart Island, part of New York's famed Thousand Islands, is this extraordinary summer dream home. Construction on this six-story private home began in 1900 by hotel magnate George C. Boldt as a gift to his wife, but was halted abruptly four years later when his beloved died. Boldt never returned to the premise, and the unfinished castle fell into disarray, until the island was bought by the Thousand Island Bridge Authority in 1977 for a single dollar. Boldt Castle and its nearby yacht house have since been completed and can be visited during the warm months. Tours offered daily May–Oct.
2
Photograph: Courtesy Yelp/Castle Farms
Castle Farms in Charlevoix, MI
Built in 1918 by Sears executive Albert Loeb, this elegant farm was designed to replicate the stone renaissance castles of Normandy, France. Originally a working dairy farm open to the public for browsing farming equipment sold through the Sears catalogue, the venue has since been used as a rock music venue and is currently a World War I museum. Visit and take a tour of the gardens, hop on a coach ride or ride around the ground on a train. Open to visitors May–Oct, daily; Nov–Apr, Mon–Sat.
3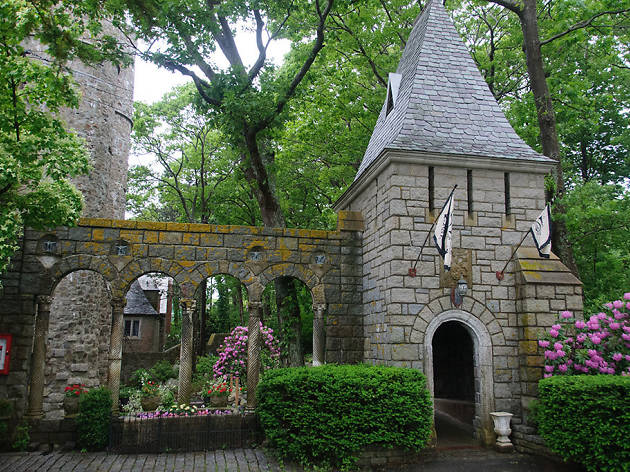 Photograph: Courtesy CC/Flickr/Eric Kilby
Hammond Castle in Gloucester, MA
Though this stone castle might look like it's straight out of medieval Europe, it was actually built in the 1920s by inventor John Hays Hammond Jr. to serve as his home, laboratory and gallery for his sizable collection of Roman, medieval and renaissance era artifacts and antiquities. Today, you can see the collection and check out exhibits about the former home owner's life and inventions as you tour Hammond Castle, including the guest bedrooms, war room and manicured grounds. Various tours, including candle-lit evening tours, available Tue–Sun.
4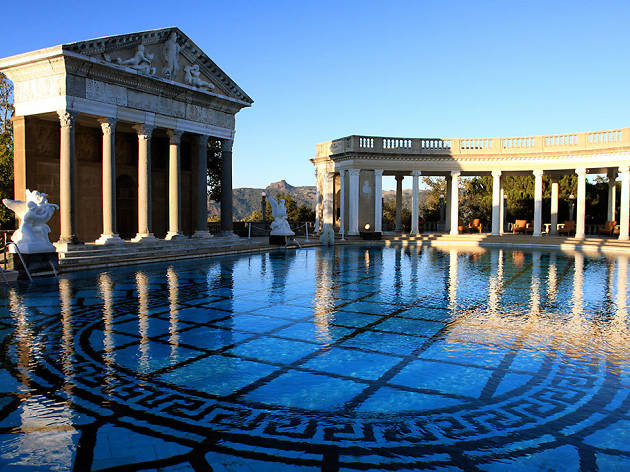 Photograph: Courtesy CC/Flickr/TravelingOtter
Hearst Castle in San Simeon, CA
Easily the country's most famous castle, this National Landmark took decades to be built by newspaper magnate William Randolph Hearst and architect Julia Morga. Hearst had grand ambitions for his retreat, La Cuesta Encantada ("Enchanted Hill"), which was built on his family's expansive ranchland. Situated almost exactly halfway between San Francisco and Los Angeles on the scenic Pacific coast, Hearst Castle is a popular stop for road trippers today. Visitors can check out the 165-room estate, 123 acres of gardens full of exotic flowers, the ornate pools and Hearst's legendary art collection.
5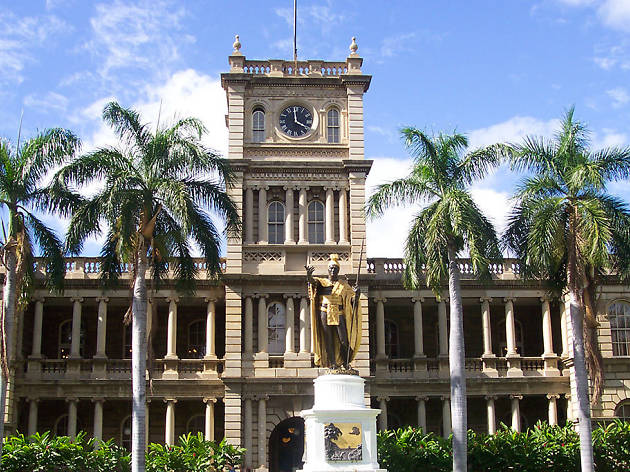 Photograph: Courtesy CC/Flickr/jcsullivan24
Iolani Palace in Honolulu, HI
The only official royal residence in the United States, Iolani Palace was built in 1882 by King Kalakaua, one of the last monarchs of the Hawaiian Kingdom. Though the monarchy was overthrown just over 10 years later, the palace remains and has since been restored to its original grandeur with meticulously replicated furnishings and artifacts. The National Historic Landmark is a popular tourist destination. Open Mon–Sat.
6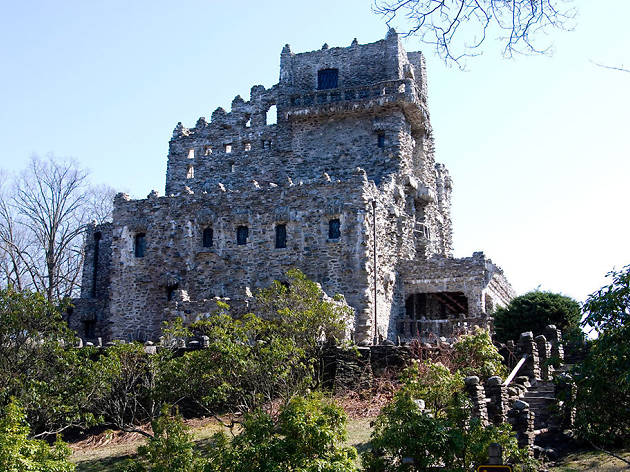 Photograph: Courtesy CC/Flickr/Selbe Lynn
Gillette Castle in East Haddam, CT
Stage actor, playwright and director William Gillette originally built this castle towering over the Connecticut river as his private residence back in 1919. Designed to appeal like Medieval ruins, the castle boasted thousands of refinements created by local craftsmen, including the 47 unique doors (no two within the structure are the same), the light switches carved of wood, built-in couches and, perhaps most strangely, a series of hidden mirrors that allowed Gillette to spy on visitors from the master bedroom. Dying without leaving behind a child, Gillette wrote in his will that the castle, which he dubbed Seventh Sister, should never be in the possession of a "blithering sap-head who has no concept of where he is or with what [he is] surrounded." The state of Connecticut took over the property in 1943 and it has since become a state park complete with hiking trails and a museum. Open Memorial Day through Labor Day, Thu–Sun.
7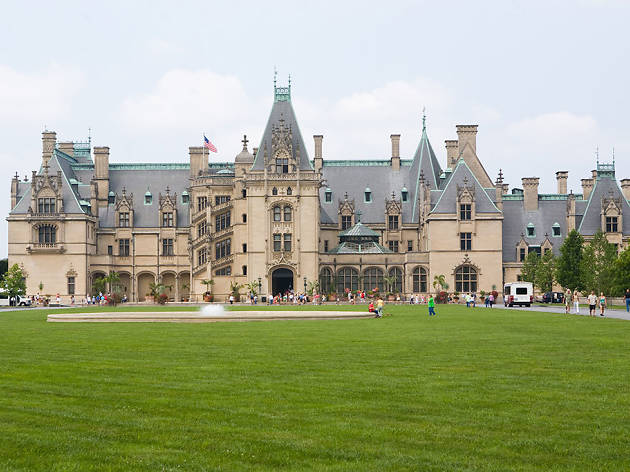 Photograph: Courtesy CC/Flickr/Gary Craig
Biltmore Estate in Asheville, NC
Built by George Vanderbilt in the late 19th century as a country home in the idyllic Blue Ridge Mountains, the Biltmore Estate is America's biggest private residence. The extravagant home is filled with 16th century tapestries, a banquet hall with 70-foot-tall ceilings and a library boasting over 10,000 books. The lush grounds, designed by Frederick Law Olmstead of Central Park fame, are glorious in the warm months. Open daily for tours.
8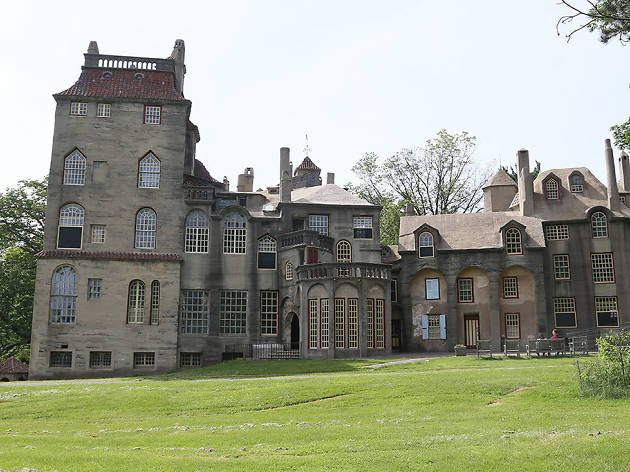 Photograph: Courtesy CC/Flickr/Jim, the Photographer
Fonthill Castle in Doylestown, PE
Built in the early 1900s by Henry Chapman Mercer—an archaeologist, anthropologist, ceramist, scholar and antiquarian—Fonthill Castle functioned as Mercer's home and showplace for his many artifacts. He referred to the unique structure as his "Castle for the New World." It is built out of concrete and includes quite the hodgepodge of building traditions (Medieval, Gothic and Byzantine). Upon his death, the massive structure was turned into a museum showcasing Mercer's collection of tiles and prints. Open daily.
9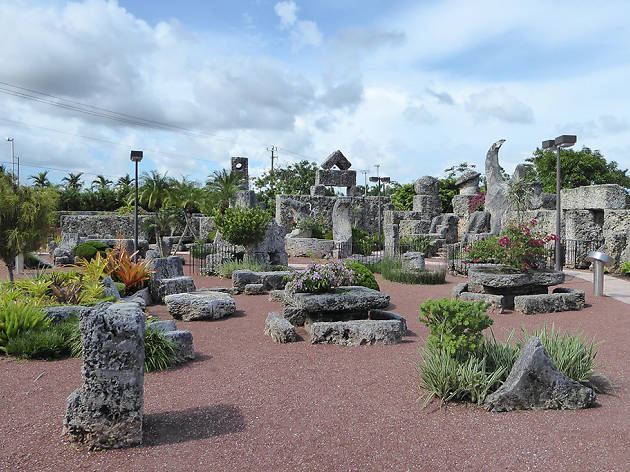 Photograph: Courtesy CC/Flickr/duncan c
Coral Castle in Miami, FL
Dubbed on of the world's most "mysterious accomplishments," Coral Castle was crafted single-handedly by Edward Leedskalnin, an eccentric self-taught engineer and sculptor. Among the jaw-dropping structure features is a two-story tower where Leedskalnin lived, an accurate sundial and celestial stars and plates and eclectic furniture (including a table shaped like the state of Florida and another heart-shaped one). Today, the castle is a museum and a popular tourist destination. Open daily.
10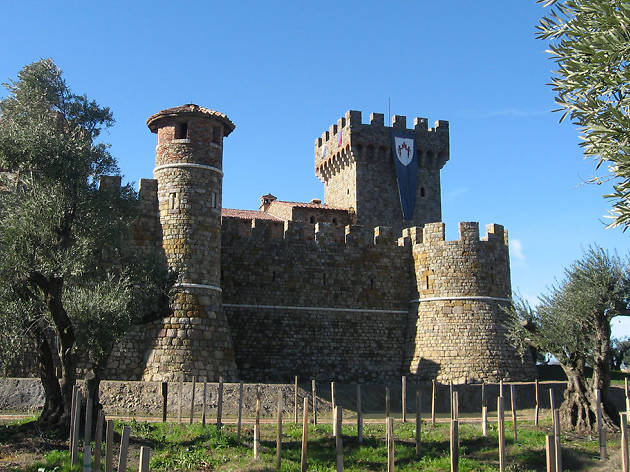 Photograph: Courtesy CC/Flickr/aaron_anderer
Castello di Amorosa in Calistoga, CA
Built to resemble a 13th century Tuscan castle, this Napa Valley top tourist destination is also a working winery. Castello di Amorosa visitors can appreciate the architecture, including fun details like a drawbridge and moat, and beautiful scenery while on a tasting tour. Various tours include access to the vineyard's two levels and samples of five or more wines. Cheese and food pairings are also available.
Show more