Heads up! We're working hard to be accurate – but these are unusual times, so please always check before heading out.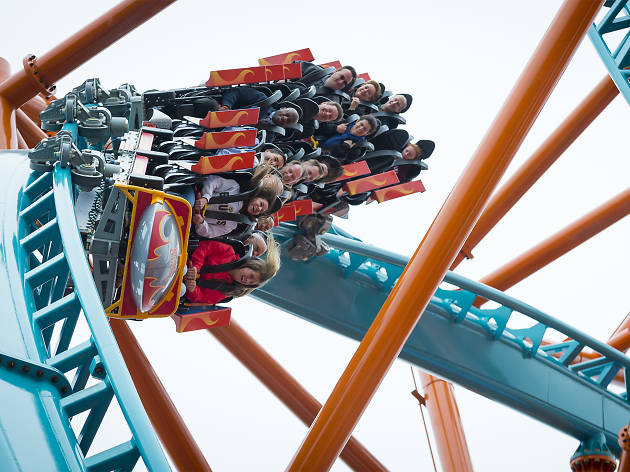 Virtual roller coaster rides for at-home thrills
Want to experience virtual roller coaster rides from your pad? Check out these POV videos of awesome USA attractions.
Hoping to get a taste of the best rides that amusement parks in America have to offer—without, you know, leaving your house? There are tons of virtual roller coaster rides to check out. But we did the research and whittled down our list to the following ten stunners, which, IRL, are wait-worthy attractions in everywhere from Cedar Point in Sandusky, Ohio and Six Flags Great Adventure, Jackson, New Jersey to Busch Gardens in Williamsburg, Virginia and SeaWorld Orlando in Florida. If you're craving for even more ways to entertain yourself from your couch, check out online party games that are ace for a wild night in and the best movies on Netflix.

RECOMMENDED: 50 things to do when you're stuck at home
The best virtual roller coaster rides
1. Top Thrill Dragster, Cedar Point, Sandusky, OH
When it debuted back in 2003, this appropriately named coaster was the tallest one in the world, with a doozy of a 400-foot drop.
2. Kingda Ka, Six Flags Great Adventure, Jackson, NJ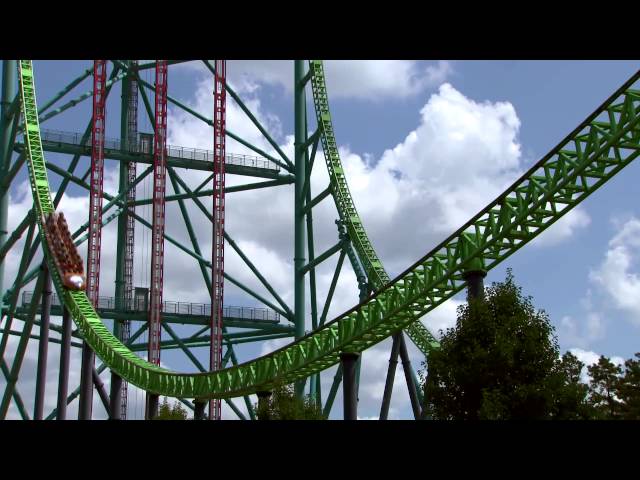 What's the tallest roller coaster in the world right now? That'd be this dude, which opened in 2005 and reaches speeds up to 128 miles per hour (the second fastest globally).
3. Cannibal at Lagoon Amusement Park, Farmington, UT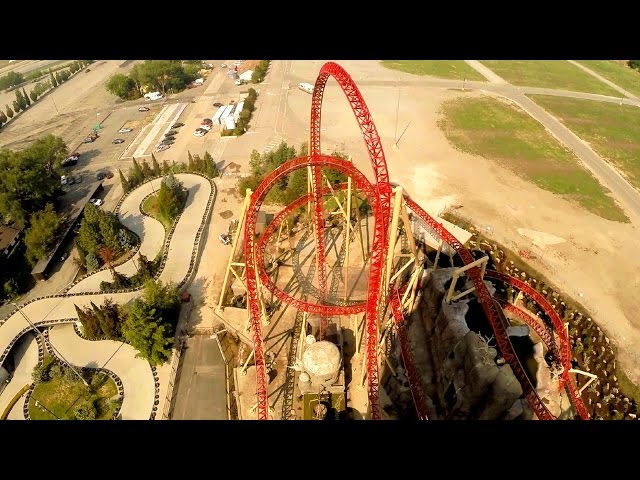 This one came with a $22-million price tag and was largely designed and constructed in-house, which is apparently very unusual in the roller-coaster biz. Also unusual? Its beyond-vertical drop—that is, a descent that's more than 90 degrees—is the tallest in the world.
4. Fury 325, Carowinds, Charlotte, NC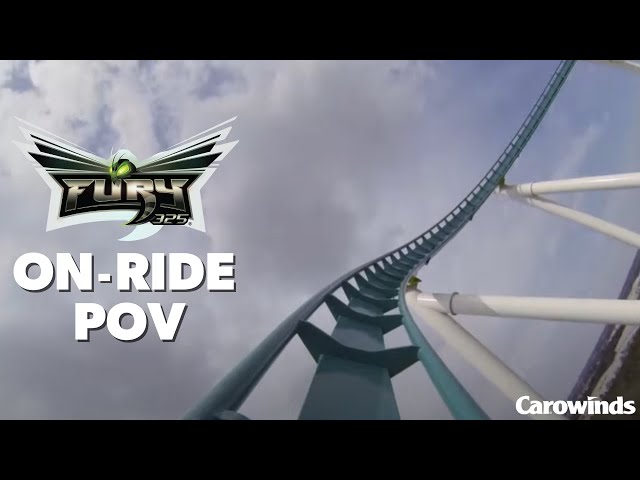 This steel beauty has greeted guests as they make their ways into Carowinds amusement park since 2015. That could be a welcomed hello or a terrifying one, depending on your tastes for nearly-100-mile-per-hour speeds.
5. The Monster, Adventureland, Altoona, IA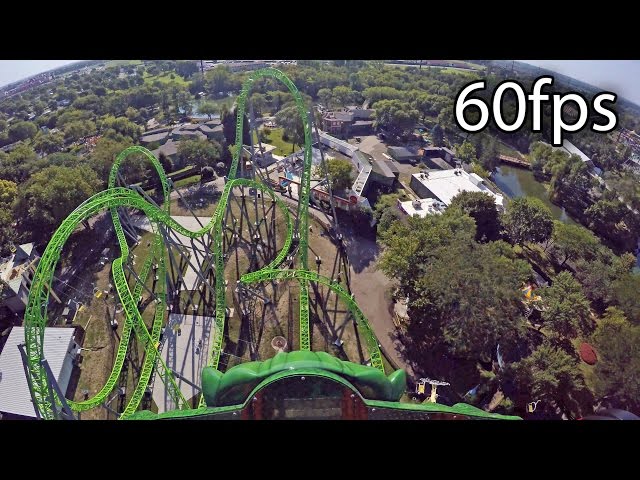 Why the owners didn't name this favorite the Green Monster is beyond us, but that minor quibble aside, we have to give the first Infinity Coaster in the United States props.
6. Intimidator 305, Kings Dominion, Doswell, VA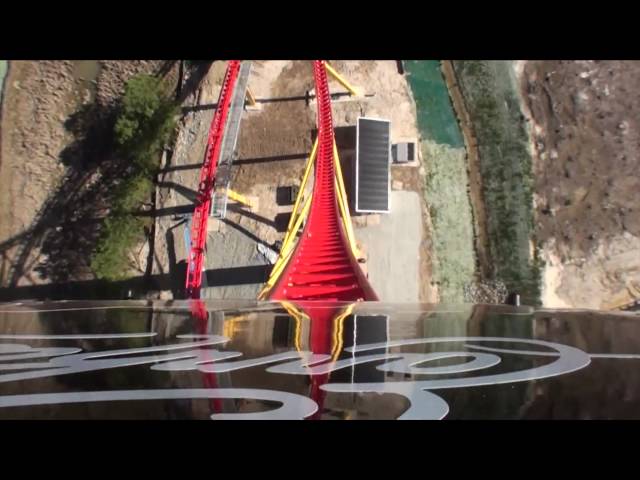 It's intimidating, for sure, with a first drop that's at an 85-degree angle and a name that references NASCAR great Dale Earnhardt.
7. Tempesto, Busch Gardens Williamsburg, VA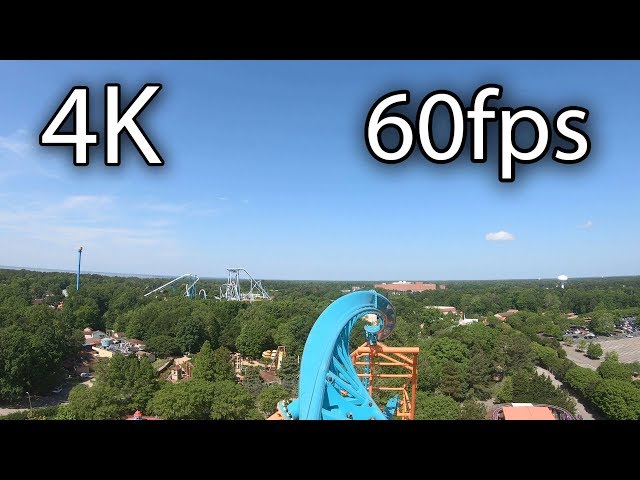 This one kicks off with a nifty trick: After an initial start up the track, the train falls backwards through the station again and up more track, only to go through the station once more and embark on its journey. Got that? Good.
8. X², Six Flags Magic Mountain in Valencia, CA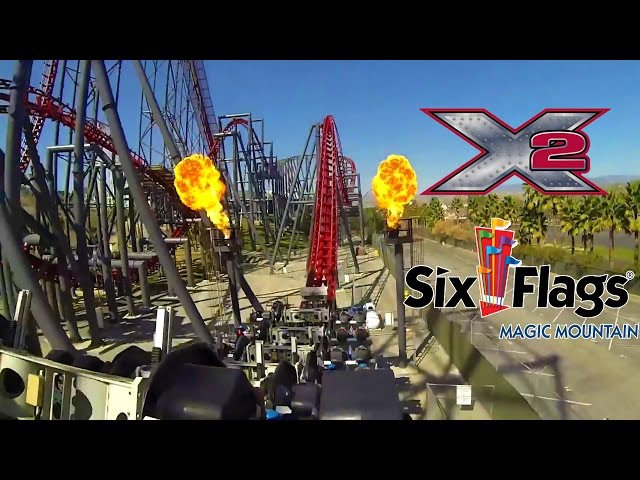 Meet the first 4th Dimension roller coaster on earth. What does that mean, you ask? That your seat can independently spin 360-degrees during your ride.
9. Millennium Force, Cedar Point, Sandusky, OH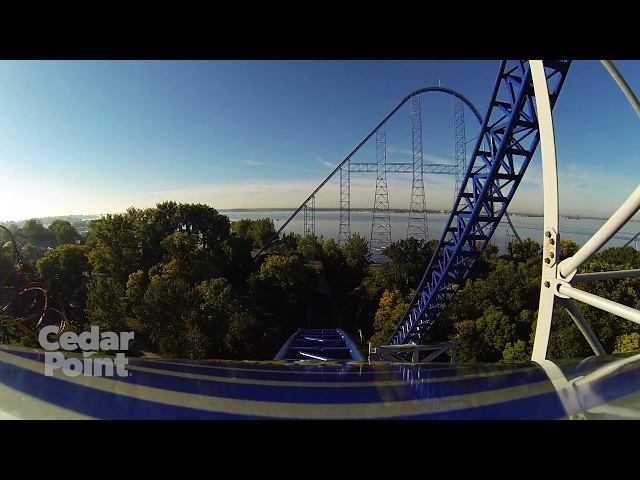 Another beloved coaster at Cedar Point, this one was the tallest and fasted on the planet when it unveiled in 2000.
10. Manta, SeaWorld Orlando, FL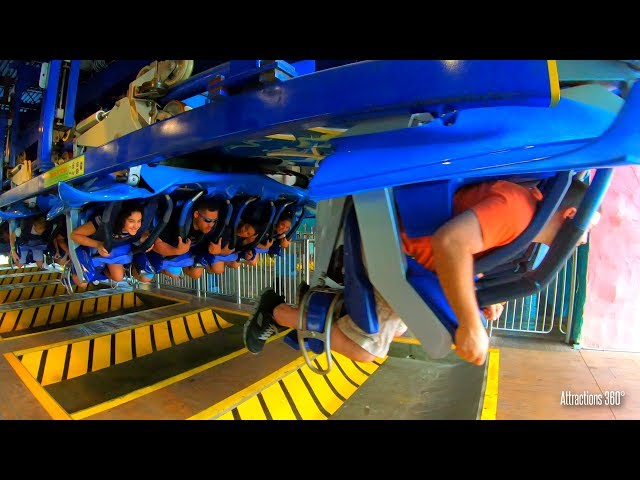 This flying roller coaster (that's industry speak for a ride that makes you feel like you're, yes, flying) dips down towards a pool that sprays upwards as you pass. Pretty refreshing.
More virtual tours to enjoy
Check out 31 stunning national parks from the comfort of your home.
Up your cultural game by checking out the works of essential museums.