The 51 best movies on Netflix right now
So many options, but which to pick? Consult our ranked list of the very best movies on Netflix streaming.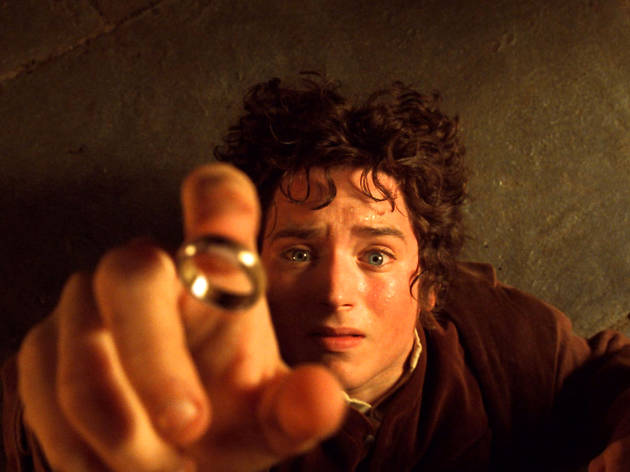 We all know the feeling: desperately scanning through endless menus of Netflix choices, eyes glazing over, knowing that our impulsive thumbs are going to doom us to some terrible midseason episode of a worthless show we hated the first time. Actually, the best movies on Netflix are staggeringly good right now: You can see films by Steven Spielberg, classic romantic comedies, action movies, sci-fi masterpieces, radical documentaries and foreign films. We've done the work for you—and we've even ranked the list, because that's how we roll over here.
Best movies on Netflix
Director: Francis Ford Coppola
Cast: Marlon Brando, Al Pacino, Robert De Niro
This is pretty much why Netflix exists in the first place—so you can watch six hours of all-time cinematic brilliance (and then watch Sofia Coppola in the third movie), all while mopping up sauce from your Italian take-in food. You don't even have to get dressed.
Watch if you liked: Goodfellas
Director: Steven Spielberg
Cast: Sam Neill, Laura Dern, Jeff Goldblum
Steven Spielberg's dinosaur epic is a film of clockwork precision, the last of his perfect movies before a shift into more idiosyncratic and political territory. It's endlessly quotable ("That is one big pile of shit") and tons of fun. And it's infinitely better than Jurassic World.
Watch if you liked: Westworld
Director: Michel Gondry
Cast: Jim Carrey, Kate Winslet, Tom Wilkinson
Director Michel Gondry and screenwriter Charlie Kaufman's endlessly inventive romance follows Jim Carrey and Kate Winslet down a metaphysical rabbit hole of love and loss. If you meet somebody who thinks this is the perfect date movie, keep 'em.
Watch if you liked: Adaptation
Director: Asif Kapadia
Cast: Documentary
Anyone with a beating heart will be forgiven for allowing it to break during this unflinching and thoughtful account of the life and death of the soul singer Amy Winehouse. A shattering and sensitive documentary, it's largely shot on phones and Camcorders, capturing casual chats or, more cruelly, moments with foil and crack.
Watch if you liked: 20 Feet from Stardom
Movies, Action and adventure
Director: John Woo
Cast: John Travolta, Nicolas Cage, Joan Allen
In what is arguably the craziest script ever bought by Hollywood, hero and villain literally swap faces, surgically. Fortunately, the material found a team with the right amount of weird: John Travolta, Nicolas Cage and the film's ace in the hole, transplanted Hong Kong action-wizard director John Woo.
Watch if you liked: Inception
Movies, Action and adventure
Director: Christopher Nolan
Cast: Christian Bale, Heath Ledger, Aaron Eckhart
Why so serious? Beats us. It's a comic book, not Shakespeare. But fans have made the movie a monster. Even though there's really not much here besides bruising pop masochism, it's become one of the most influential movies of the last decade. Heath Ledger is impossibly strange and beguiling—see it for him.
Watch if you liked: Inception
7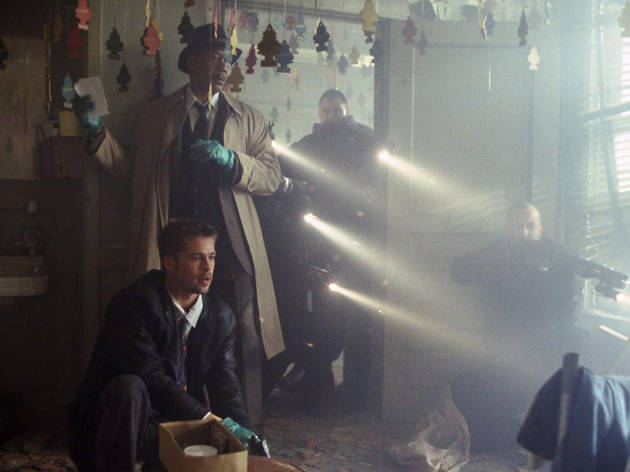 Director: David Fincher
Cast: Morgan Freeman, Brad Pitt, R. Lee Ermey
As subversive a studio movie as has ever emerged from Hollywood, Fincher's stunningly bleak serial-killer film equates the efforts of lawmen with institutionalized chaos. Seven has had a profound influence on a kind of "doom cinema," a tribute to cinematographer Darius Khondji. It also signals the first glimmers of Fincher's importance beyond style.
Watch if you liked: The Silence of the Lambs
Director: Martin Scorsese
Cast: Leonardo DiCaprio, Matt Damon, Jack Nicholson
Unless you—like The Sopranos' Christopher Moltisanti—prefer Kundun ("I liked it!"), this one will always be the down-and-dirty Martin Scorsese favorite, the film that finally broke his Oscar curse. We love the idea of The Departed becoming a couch-bound Netflix tradition.
Watch if you liked: Infernal Affairs
Movies, Action and adventure
Director: Rian Johnson
Cast: Daisy Ridley, John Boyega, Mark Hamill
Director Rian Johnson pulled off the impossible, pumping up the beloved franchise with a grandeur lacking since 1980's iconic The Empire Strikes Back. Some vocal superfans had a very different reaction, turning the reaction sour and creating an ugly scene online. But in a word, they're wrong.
Watch if you liked: Looper
Director: Michael Mann
Cast: Al Pacino, Robert De Niro, Val Kilmer
The ne plus ultra of cop-versus-criminal movies is more than just a heist film or a primer on the cool blues and gunmetal grays of Los Angeles interiors. It also features the most anticipated big-name face-off since King Kong battled Godzilla: Robert De Niro versus Al Pacino.
Watch if you liked: The Usual Suspects
Show more
Best movies on Netflix by genre