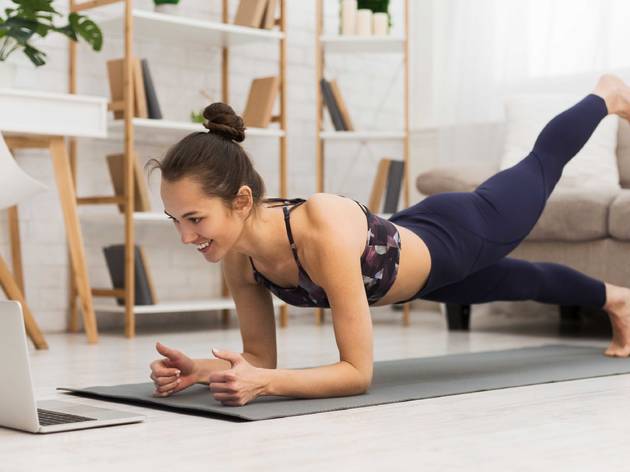 Best workout apps in the U.S. for keeping off the Quarantine 15
Download one of the very best workout apps in the United States to counteract all the takeout and snacks
All that sourdough-bread baking, Netflix watching, party gaming and cocktail making can only lead to one thing: the Quarantine 15, a phenomenon in which sheltering-in-place combined with baking and snacking all day leads you to gain more than a dozen pounds. But if you're determined to keep your pre-quarantine physique, or you're using this time to trim down for summer, then we've rounded up the best workout apps to help you break a sweat at home. While a lot of gyms and studios are currently taking to social media or Zoom to broadcast their workouts—if you're in New York or Boston, check out these city-specific workouts to support local businesses—this list is all about online fitness plans which will help you work out consistenly and track your progress along the way (and you can even have your favorite show playing in the background).
RECOMMENDED: 80 things to do when you're stuck at home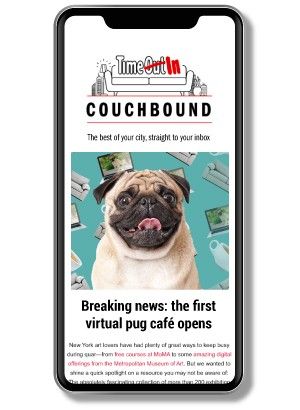 An email you'll actually love
Sign up to our Couchbound newsletter and bring the city to your sofa
Subscribe now
Best workout apps
Workouts: Cardio, barre, strength, yoga, kickboxing, postpartum and more
Why download it: NeoU offers just about every kind of workout, with both live-stream and pre-recorded versions, led by some of the country's top trainers.
Price: Plans are generally $7.99 for a month, but right now new members can get a year subscription for $50.
Workouts: Running, strength, yoga, elliptical and more
Why download it: It's audio only, so you don't have to worry about fiddling with your computer or phone screen during a sweat sesh, and you can take it along on a socially-distant run. You can also filter by skill level, workout style and duration. What's more, ozens of new classes are added every week.
Price: $14.99 per month, $99 per year
Workouts: Yoga, barre, pilates, meditation and stretching
Why download it: This isn't your basic yoga app. True yogis will love that Alo offers vinyasa, ashtanga, kundalini, hatha, restorative and other varieties.
Price: 14-day free trial, $20 per month, $199 per year
Workouts: Bodyweight, yoga, stretching and more
Why download it: This app's extensive library lets you stream workouts, commit to a training program, get tips from elite athletes and even help you sleep better.
Price: Premium membership is currently free.
Workouts: Boxing, yoga, dance and more
Why download it: Fans of HIIT, this is for you: obé offers 28-minute high-intensity classes that switch up moves often so you don't get bored and are set to an awesome soundtrack.

Price: One month free trial, $27 per month, $199 per year
Workouts: Bodyweight, strength and yoga
Why download it: This women-focused app comes with a dedicated community and follow-along guides so you can finally learn how to properly do burpees, squats and other moves that make up the 21-minute interval workouts.
Price: $20 per month, $120 per year
Workouts: Everything from dance to HIIT
Why download it: For gym hoppers who already swear by Class Pass, you can still use your app from home, as CP offers a full library of workout videos with every membership.
Price: $49–$199 per month
Feel like a walk instead?
This app tracks your steps and then translates that distance into progress on the A.T.