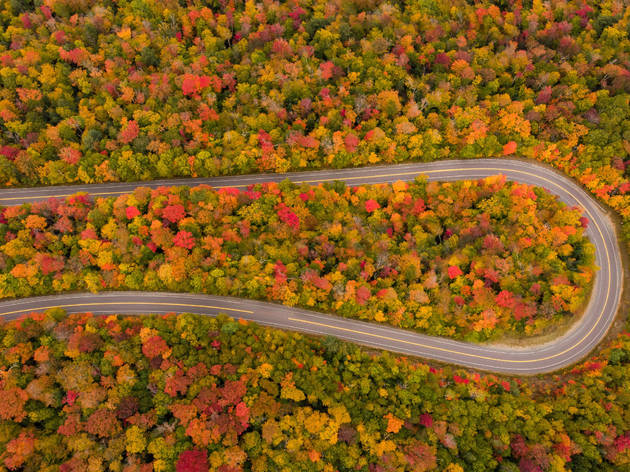 Buckle up for this epic fall foliage road trip across the United States
If fall foliage is your passion, you'll want to hit up all the spots on this epic road trip
If you're already packing the car to see fall foliage near you, why not keep the car running for another five thousand miles or so. We've plotted the ultimate fall foliage road trip across the USA, from the rivers of the Pacific Northwest to the mountains of New England, where you can see millions of colorful trees and leaves all across this great country. (And it will only take you about 100 hours to do it.) It's the most epic fall getaway possible. Make the trip even more special by booking these fall foliage campgrounds across the U.S. or packing your bicycle for these fall foliage bike trails.
RECOMMENDED: The best U.S. road trips for epic drives
Fall foliage road trip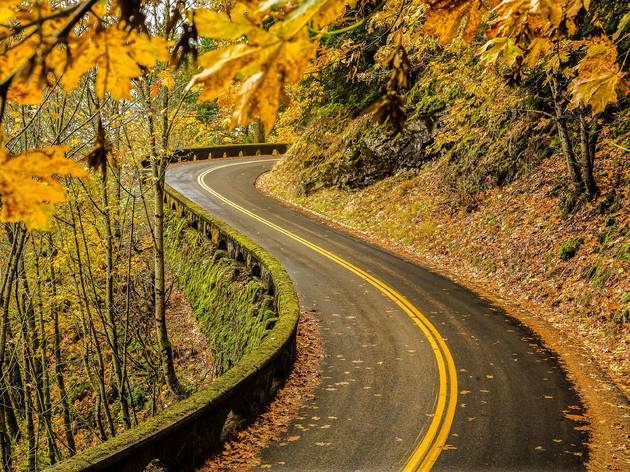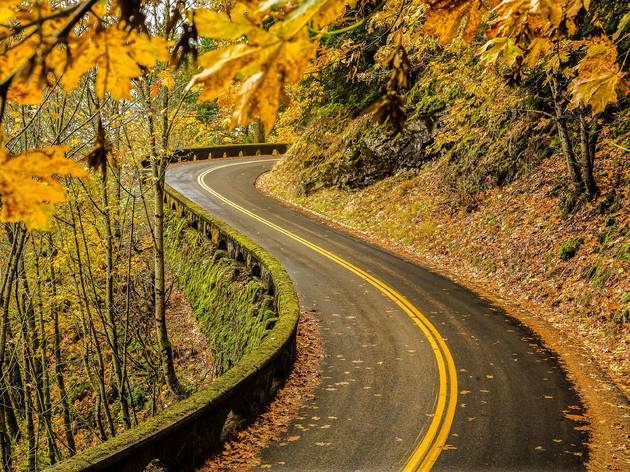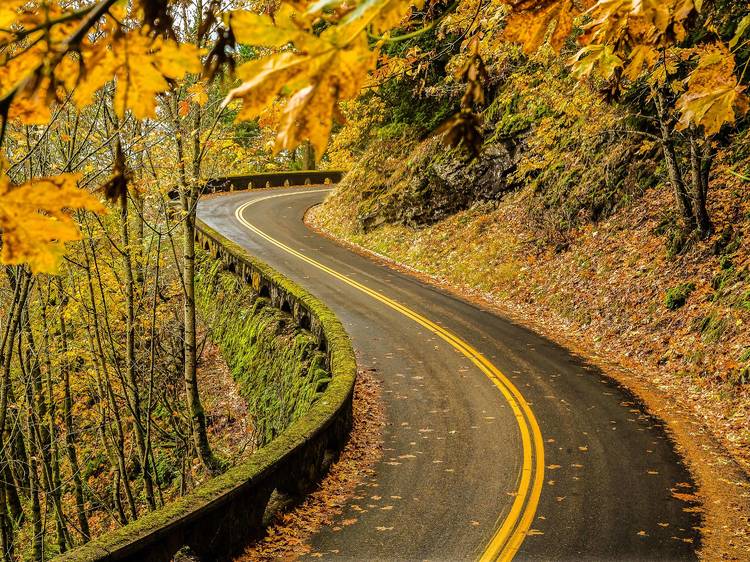 Photograph: Shutterstock
The Columbia River, which divides Washington and Oregon, is always a gorgeous sight, but throw in fir, cottonwood, maple, ash and pine trees ablaze in a wash of golden-hued leaves and you may never want to leave this gorgeous riverbank—but it wouldn't be a road trip if you didn't move on.
Discover the best things to do in Oregon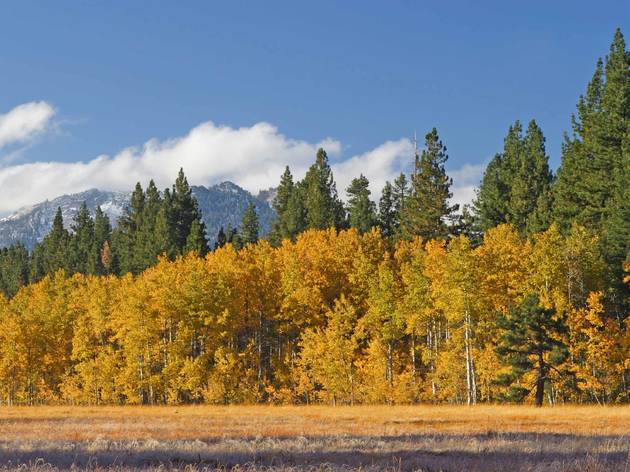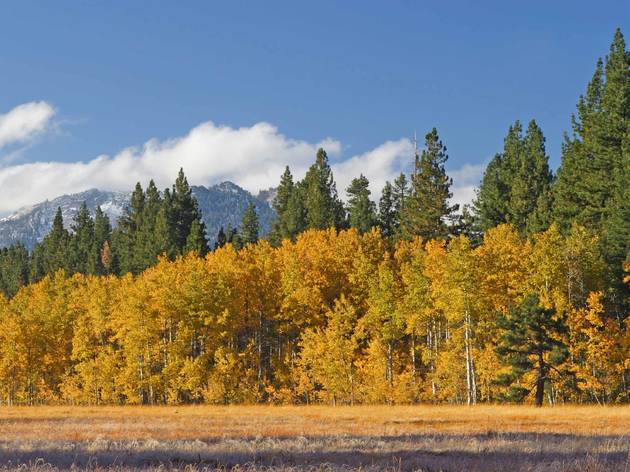 Photograph: Shutterstock
Fallen Leaf Lake in Tahoe got its name for a reason. The beautiful lake has large swaths of Aspens along its shoreline that turn bright colors in the fall. For more leaf peeping, head down Highway 89 to Hope Valley for road pullouts and hiking access to a network of trails through brilliant stands of Aspens.
Discover the best things to do in South Lake Tahoe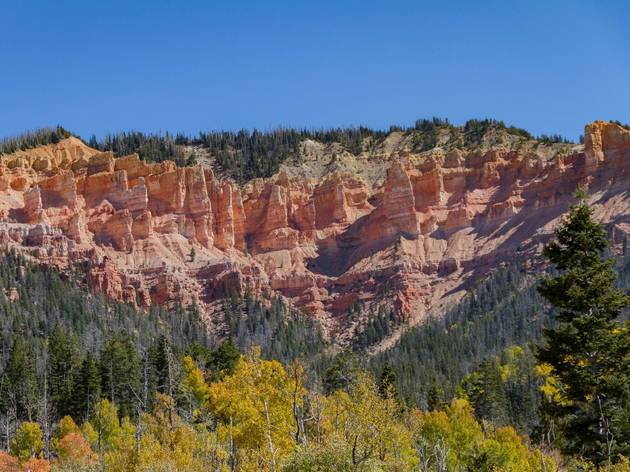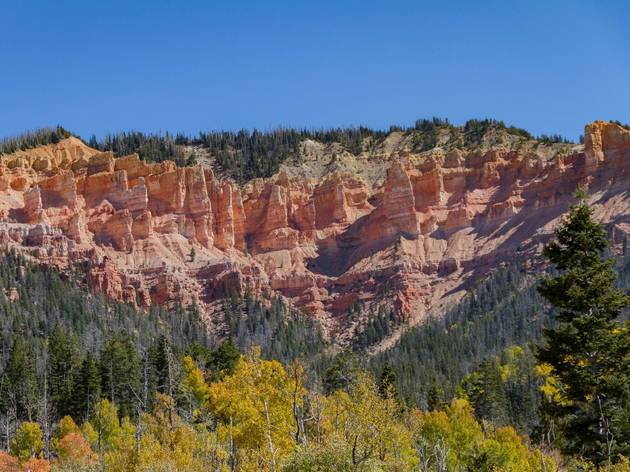 Photograph: Shutterstock
See nature's paintbrush at play during fall in Southern Utah. Stop in Parowan before taking the Cedar Breaks Scenic Byway south to see the namesake natural amphitheater, which creates a supreme backdrop for fall leaves. Then take the Markagunt High Plateau Scenic Byway and make a pit stop at Woods Ranch, situated in a lush aspen and pine forest, for a fall-themed picnic.
Discover the best things to do in Utah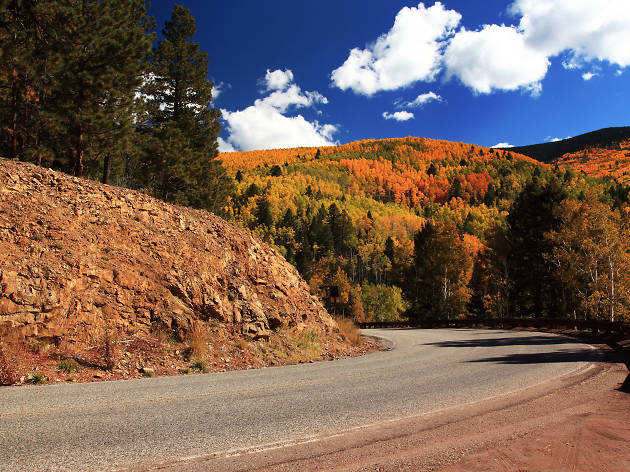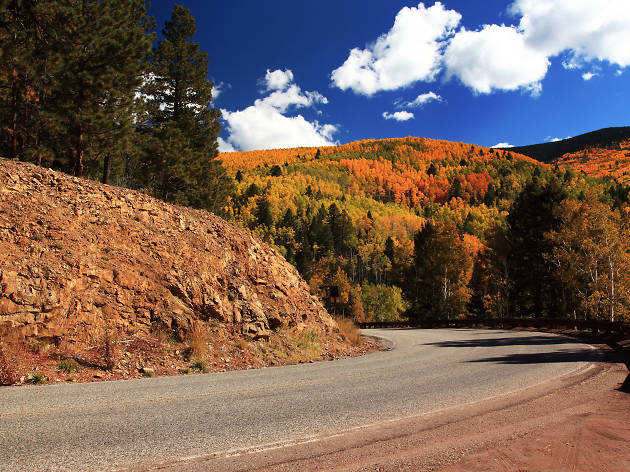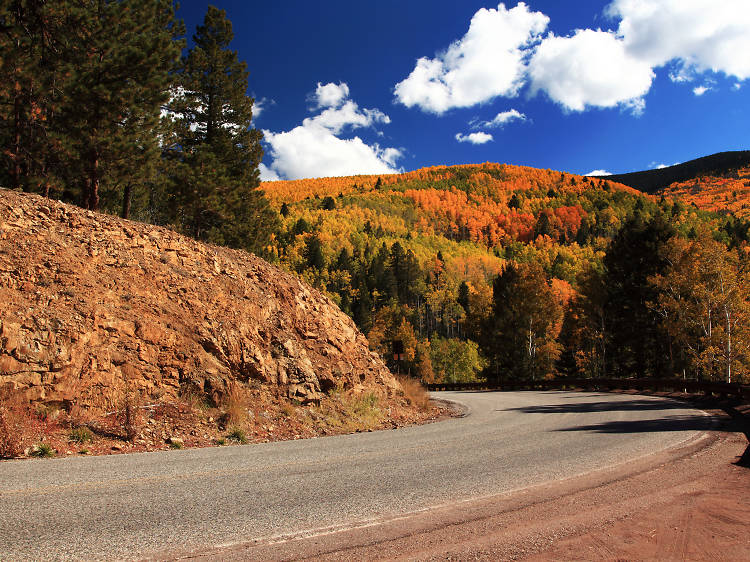 Photograph: Shutterstock
Located at the base of the Sangre de Cristo mountains in northern New Mexico, Taos marks another spot to see gorgeous fall foliage in a desert landscape. The easiest way to see the colors is via the Enchanted Circle Scenic Byway, a 83-mile loop lined with bright yellow and orange aspen trees.
Discover the bes things to do in New Mexico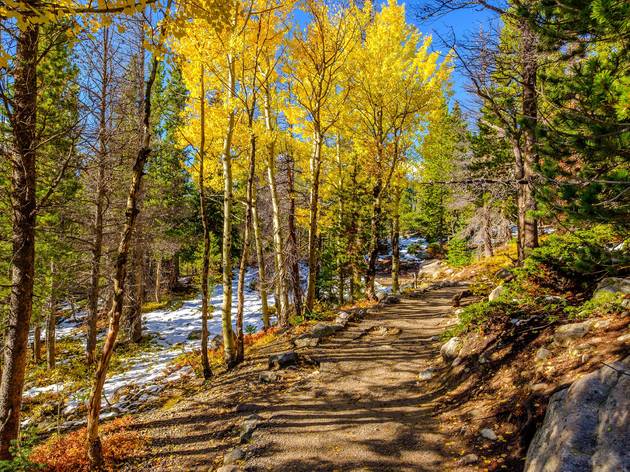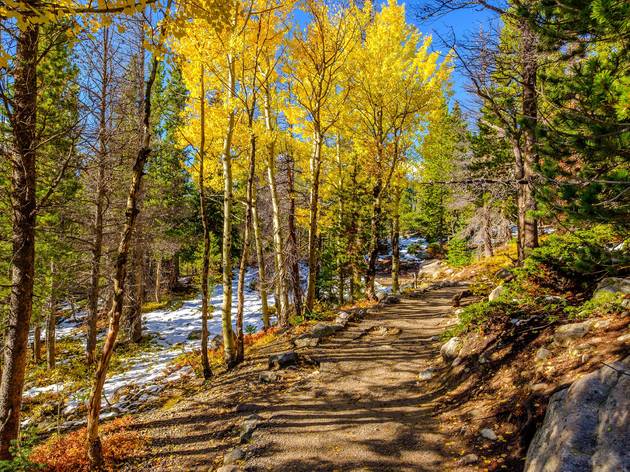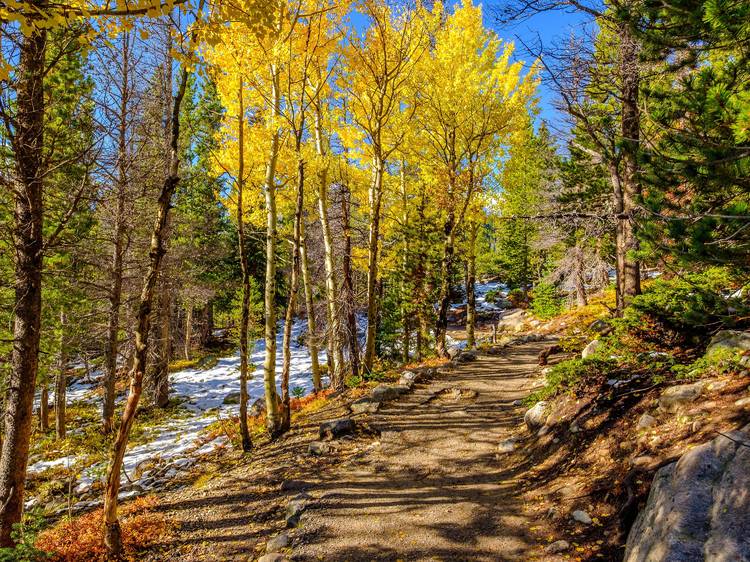 Photograph: Shutterstock
Next, make your way as fast (and as safely) as you can to Aspen. The Colorado city's colorful season is short, lasting from just mid-September to early October. But if you do happen to arrive in that golden window, you'll be greeted with thousands of aspen trees in rich yellow hues.
Discover the best things to do in Colorado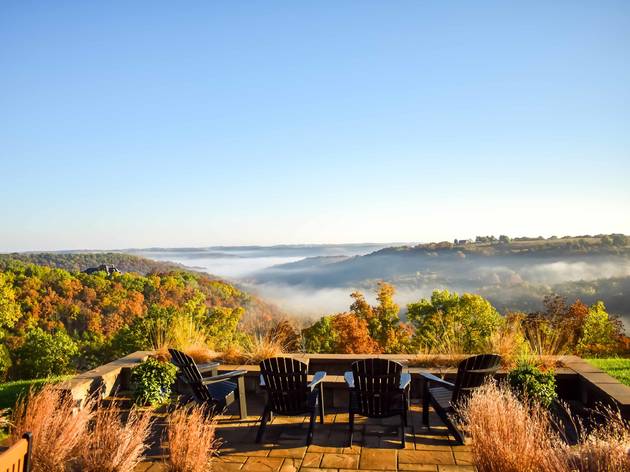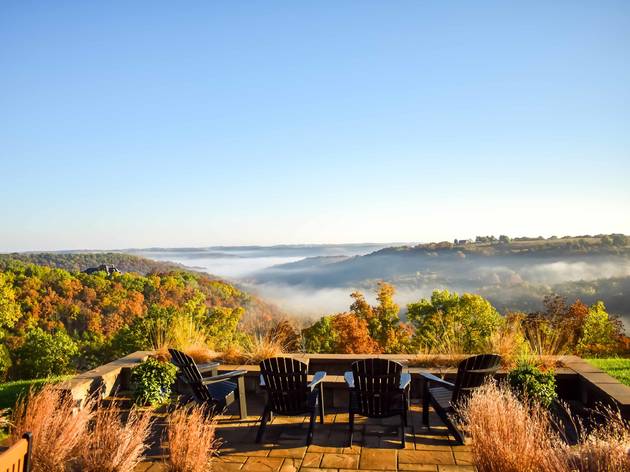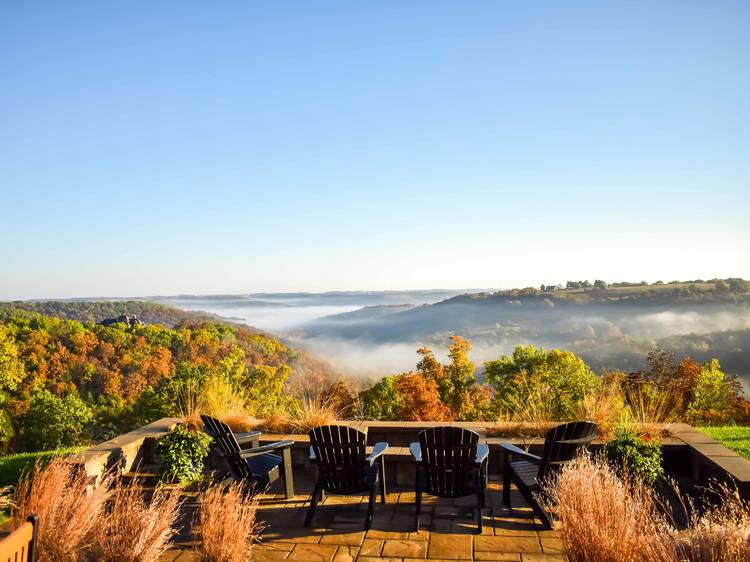 Photograph: Shutterstock
After a long-haul drive through barren Kansas, you'll head southeast into the heart of Missouri's centrally located Ozark Mountains. This famous lake spot offers much more than summertime fun, it's also a great fall getaway, where you'll see the forest turn shades of gold and maroon in addition to enjoying less-crowded amenities and cooler temps.
Discover the best things to do in Missouri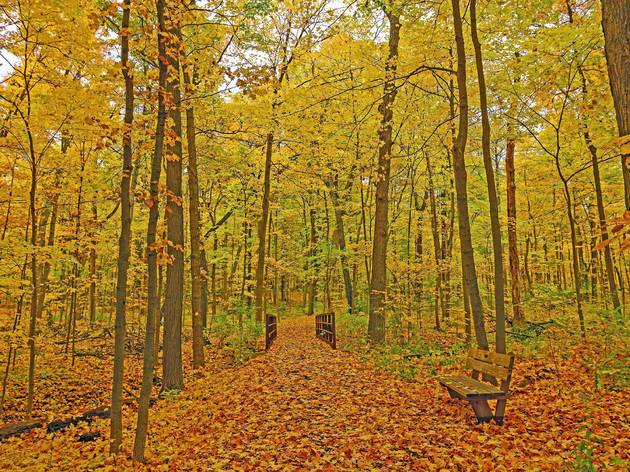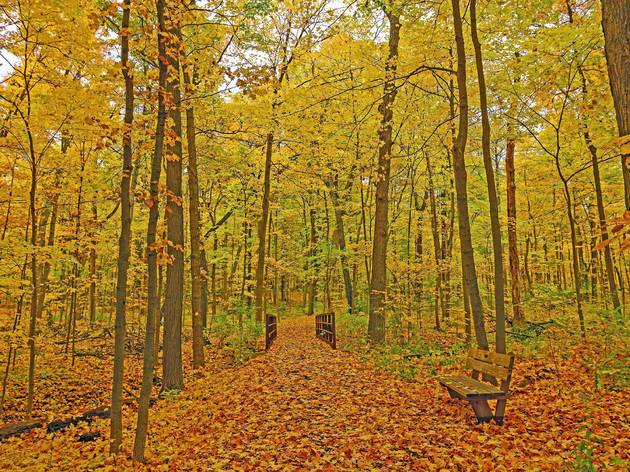 Photograph: Shutterstock
Then it's back north to this small town 30-minutes outside of Chicago where you'll find Morton Arboretum and its incredible 4,200 types of trees. Take a hike on one of the many trails or explore the gardens, wetlands and other natural areas. In the East Woods, Virginia creeper vines turn red and bur oaks drop their yellowing leaves.
Discover more fall foliage near Chicago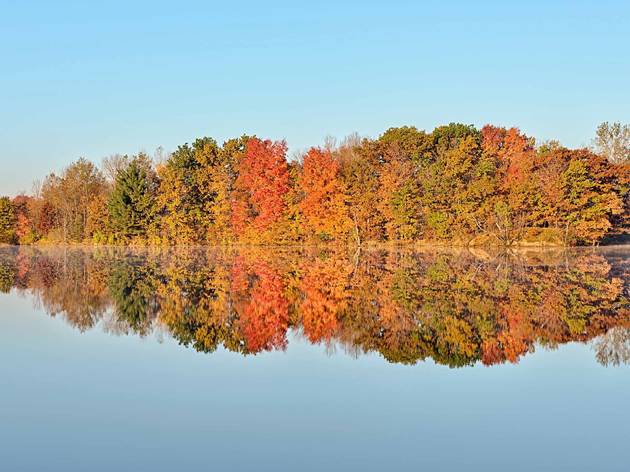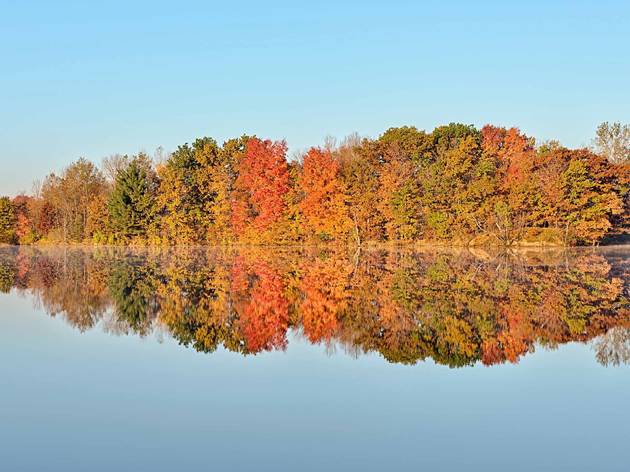 Photograph: Shutterstock
While the entire mitten offers some great fall visuals, Michigan's Upper Peninsula borders three of the Great Lakes and includes more than 4 million acres of protected forest lands. Take your pick from the 20-plus state parks that mark the region to see ash, aspen, beech, birch, maple, oak, sycamore, and tamarack trees come alive with fall colors.
Discover the best things to do in Michigan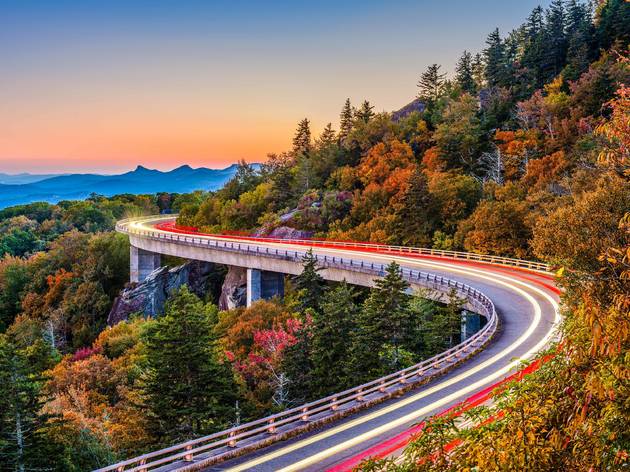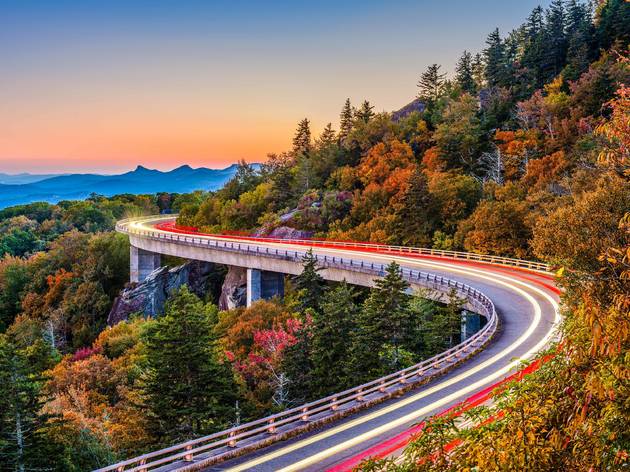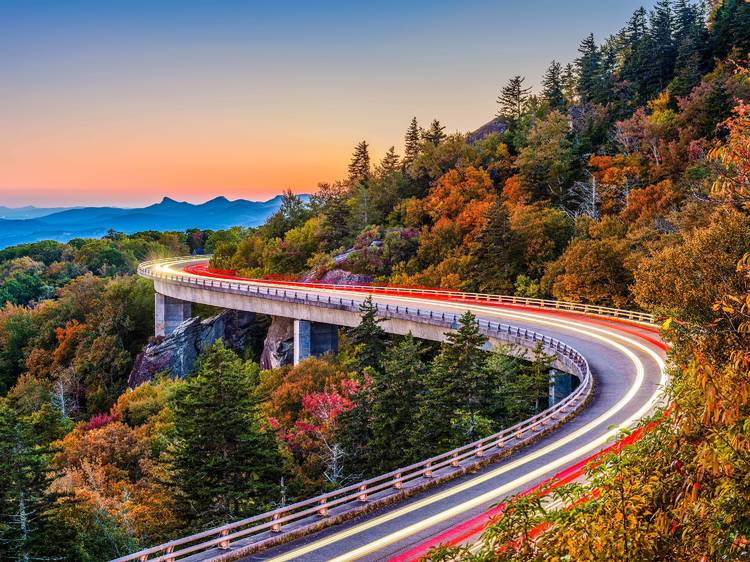 Photograph: Shutterstock
9. Blue Ridge Mountains, NC
Stretching 469 miles between Shenandoah National Park and the Great Smoky Mountains National Park, the Blue Ridge Parkway offers a scenic drive from North Carolina to Virginia. Once fall hits, the road is lined with yellow, red, and orange dogwood, sassafras and maple trees making for a gorgeous drive no matter how many miles you put in.
Discover the best things to do in North Carolina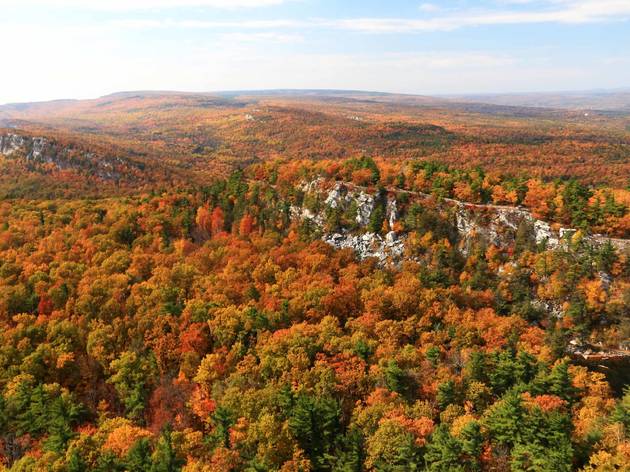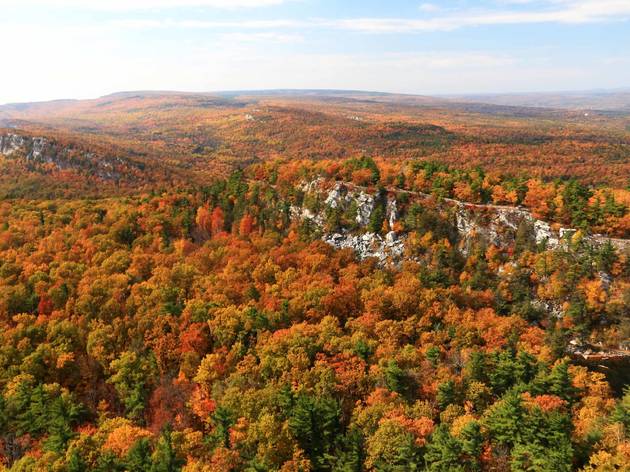 Photograph: Shutterstock
10. Shawangunk Mountains, NY
Ninety miles north of Manhattan, the Shawangunk Mountains Scenic Byway is an 88-mile loop between Kerhonkson and New Paltz which offers drive-by gawkers some of the state's most picturesque views. The prime leaf-spotting happens as you ascend into the Shawangunk Mountains, which rise more than 2,000 feet above sea level.
Discover more places to see fall foliage in New York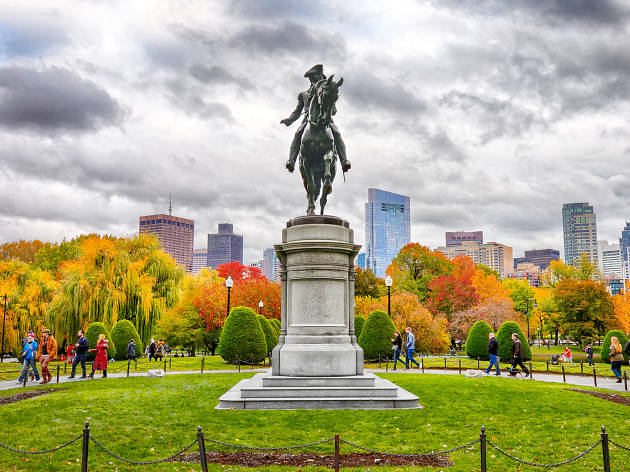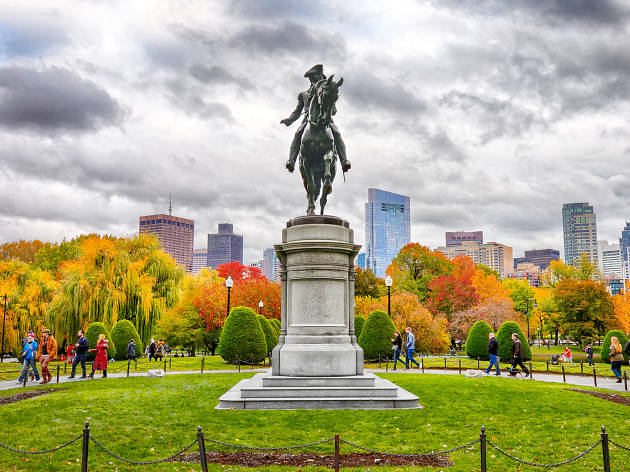 Photograph: Courtesy GBCVB/Kyle Klein
Boston's Public Garden, America's first botanical garden, is the green heart of the city. As fall descends, the leaves in the Public Garden are some of the first to change. With such a diverse array of trees in the Garden, leaves of the different species are changing at different rates, you never know what you're going to see.
Discover more fall foliage near Boston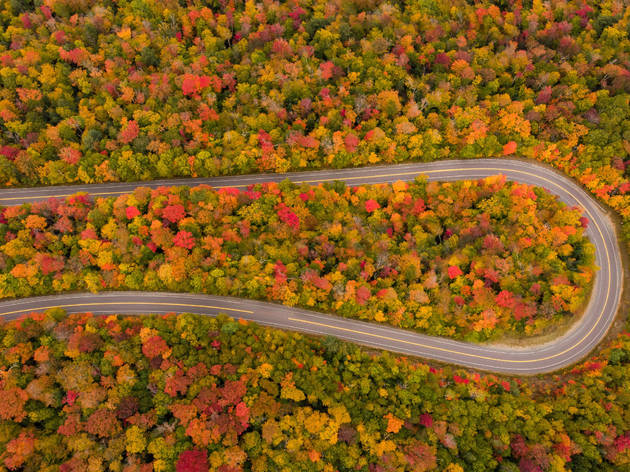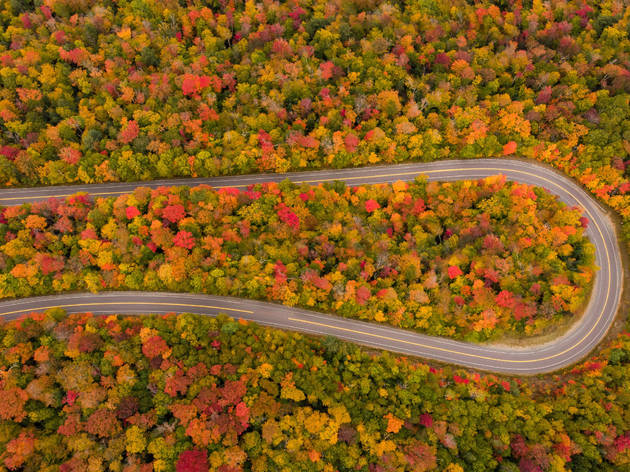 Photograph: Unsplash
Don't worry about the pronunciation of Kancamagus Highway, just take this winding road through the White Mountains past rivers, ponds, and gorgeous views. You'll see a variety of colors as the mountain roads vary in elevation. The Pemigewasset Overlook is a great spot to watch the sun set over the seasonal reds, yellows, and oranges.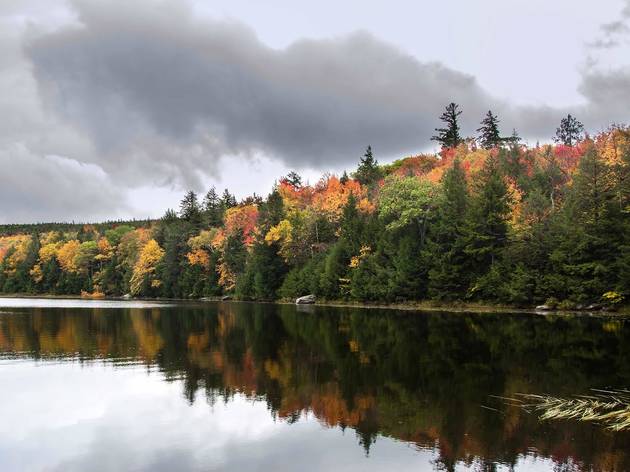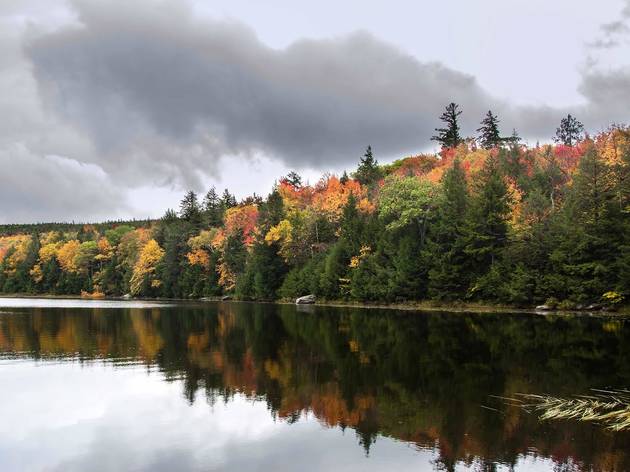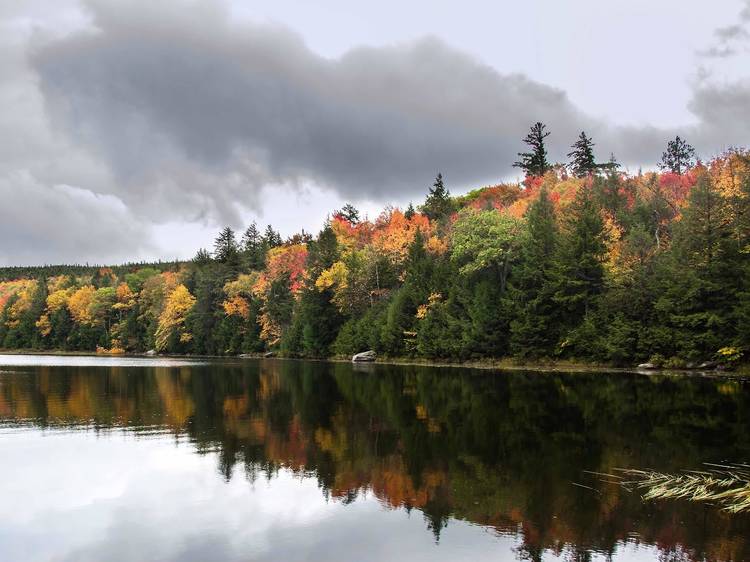 Photograph: Shutterstock
The maple, birch, and beech trees that cover Vermont put on one of the most dazzling displays of fall foliage in the USA. The Green Mountain Byway is extra special, offering scenic views of forests, waterfalls, and state parks. Or head to Green Mountain National Forest where you can take in the colorful foliage with a hike.
Discover the best things to do in Vermont
Don't forget to eat!
Half of the fun of being on the road is eating whatever the hell you want.
The best food in America is stronger (and more interesting) than ever before.