The 10 best things to do with kids in Venice
Make memories exploring the lagoon, eating pasta, crafting masks and more with these things to do with kids in Venice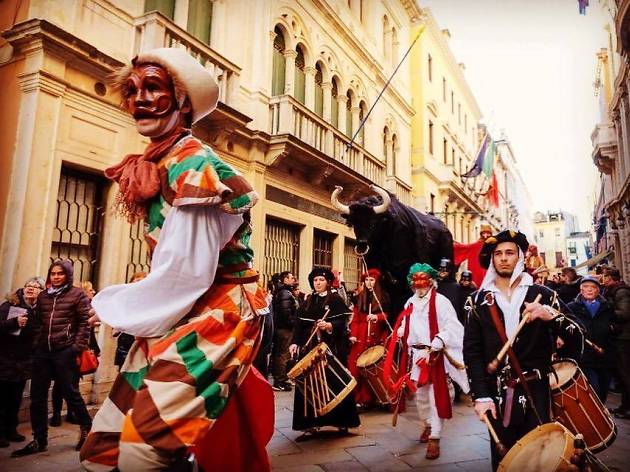 The visually dazzling, no-place-else-like-it city of Venice seems like it's made for the youngest travellers, who marvel at its canals for roads and its narrow maze of alleys, as well as its gondolas, guilded attractions, many pigeons and nearly theme park-like ambiance. But Venice can also feel crowded and overwhelming, especially for little kids who may feel like all they're seeing are the backsides of the thousands of adult tourists milling around them. Fortunately, there are plenty of ways to escape the crush of the crowds and find some quality family time in the Floating City. Here are some of our favourite things to do, restaurants to eat at (hint: kids love gelato) and special moments to share with kids in Venice.
Best things to do in Venice with kids
1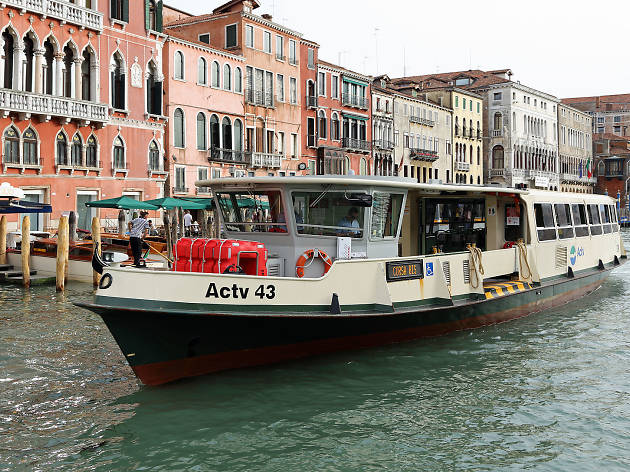 Photograph: Courtesy CC/Wikimedia Commons/Marc Ryckaert
There are plenty of ways to explore Venice in a boat, and the method you choose depends mostly on your budget. Kids also love riding the vaporettos, the slow-moving water buses that ply the Grand Canal day and night (and are much, much cheaper than gondolas). Grab a window seat or stay in the open-air, standing-only area for better views.
2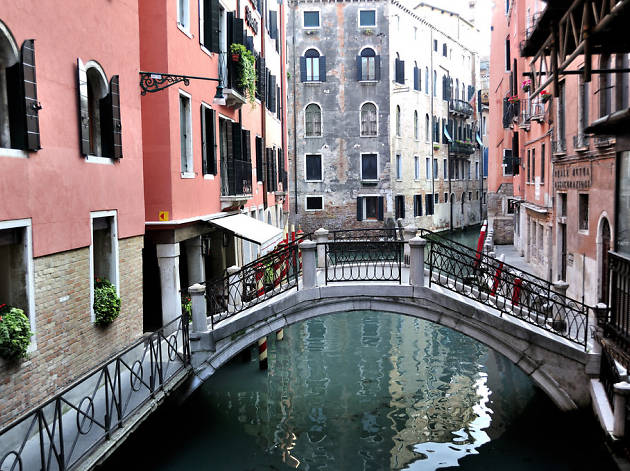 Photograph: Courtesy CC/Wikimedia Commons/gnuckx
Venice is a crazy maze of narrow streets, covered passageways and hidden alleys. See how many tiny alleys dead-end at canals, count the number of bridges you must cross to get to your destination, and imagine living here and having to learn your way around. You're going to get lost in Venice anyway, so turn your wanderings into family fun by handing kids a paper map and putting them in charge of finding the way.
3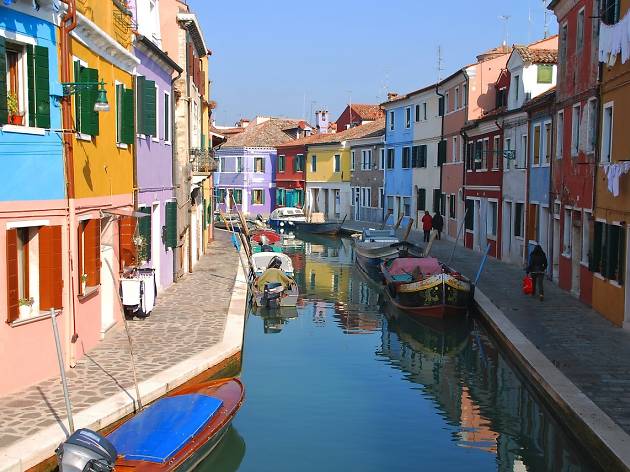 Murano
The island of Murano is where Venice's colourful, hand-blown glass has been made for centuries, and where you can still watch artisans craft one-of-a-kind creations from molten glass. Avoid the factory tours offered by your hotel, and instead head to Murano by vaporetto and explore on your own. The Museo del Vetro (glass museum) is a good place to start. For purchasing glass, the farther you are from the vaporetto dock, the better the prices.
4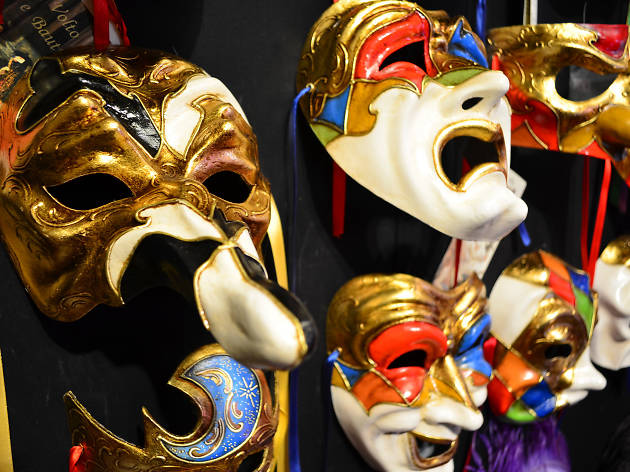 Photograph: Courtesy CC/Flickr/madatticbertha
Carnevale (Carnival) or Mardi Gras, is Venice's biggest masquerade party, and artisans create carnival masks ranging from simple to wildly elaborate to downright creepy. Kids can paint their own at Ca' Macana, one of the city's remaining handful of traditional mask-making workshops. Carnival masks are as ubiquitous in Venice as glass trinkets and toy gondolas, but painting their own lets kids appreciate the mask-makers' craft and create a souvenir they'll treasure long after they've left Venice.
5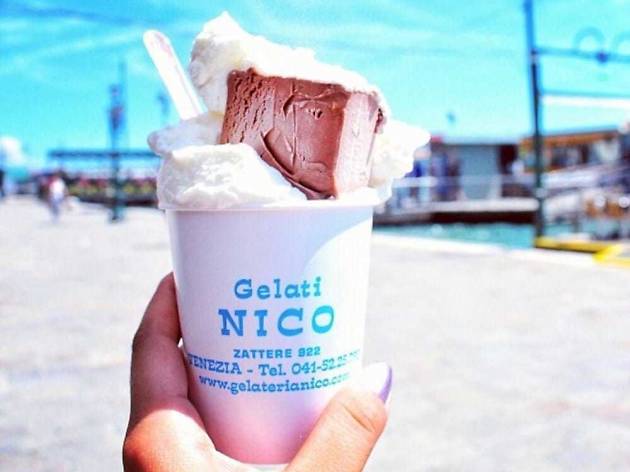 Photograph: Courtesy Yelp/Irene B.
This historic ice cream shop has been scooping artisanal gelato since 1935, and it's a favourite of Venetians and tourists alike. Its plum location, on the Zattere waterfront overlooking Giudecca island makes it a great place to watch passing ship traffic and take in a refreshing breeze. There's lots of blah gelato in Venice—but Nico still makes theirs the old-fashioned way, with fresh fruit and natural ingredients, and no artificial colours. Plus you can't beat the views.
6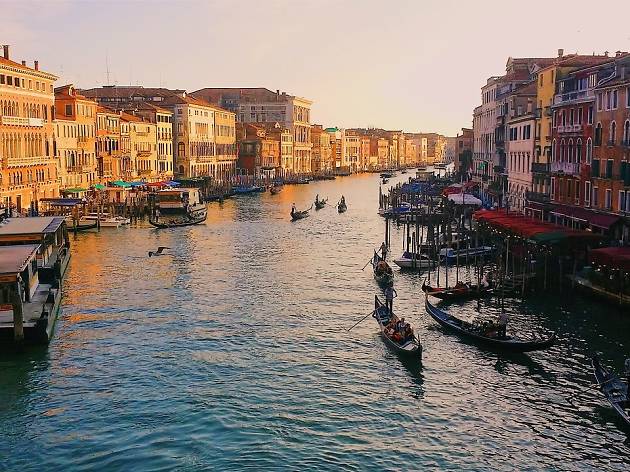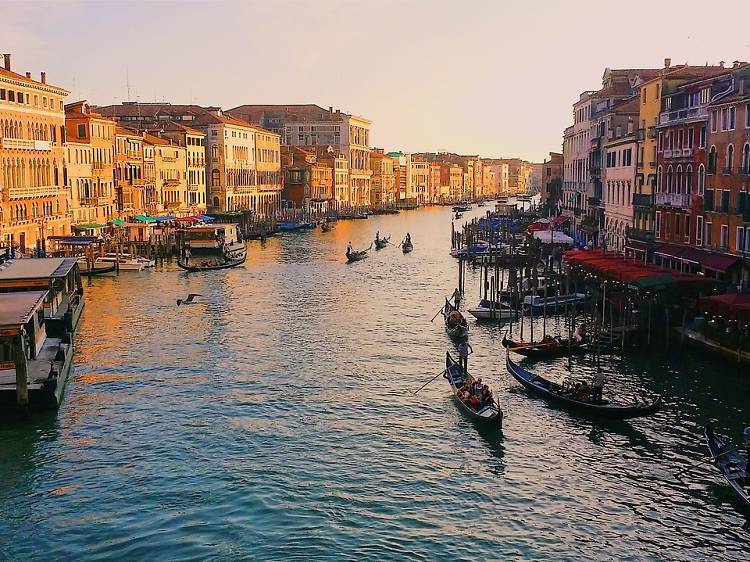 Grand Canal at Piazza San Marco
The winged lion is the symbol for Saint Mark, the patron saint of Venice, and thus the symbol of the city itself. Winged lions decorate buildings and motifs everywhere in Venice, and it's fun to challenge kids to see how many they can spot. The most famous version sits atop one of the two columns on the Grand Canal at Piazza San Marco. This treasure hunt of sorts can help kids take a closer look at their surroundings as the family tours Venice.
7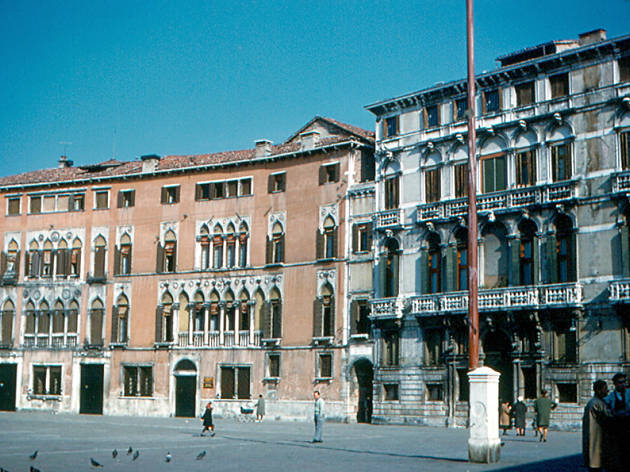 Photograph: Courtesy CC/Flickr/Roger W.
The further you venture from the San Marco area, the more you'll discover of locals' Venice, where life centres around large piazzas, or squares. In the evening, kids play tag and learn to ride bikes, and senior citizens catch up on the day's gossip. Campo San Polo and Campo Santa Margherita are two such places to get a feel for how real Venetians live. Let your kids safely run off some steam—even if they don't speak Italian, they may well get caught up in playtime with local children.
8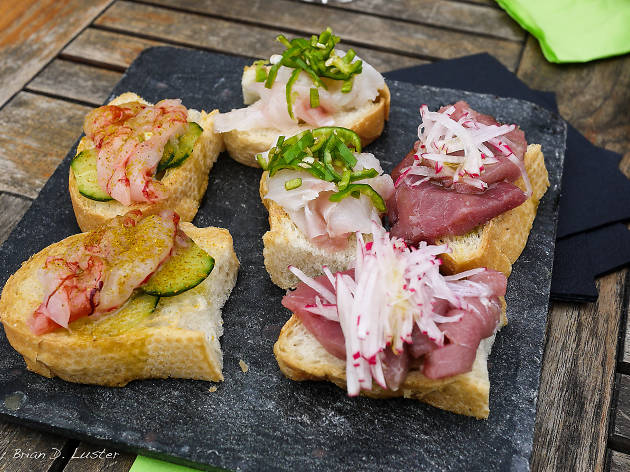 Photograph: Courtesy CC/Flickr/Brian Luster
Cicchetti are the Venetian equivalent of Spanish tapas, small plates of appetizers that Venetians usually take with an ombra, or glass of wine. While kids may flinch at deep-fried baby octopus or a hard-boiled egg topped with an anchovy, they'll be won over by polpetti (meatballs) in marinara sauce or mozzarella in carrozza, batter-fried mozzarella cheese, often stuffed with ham. You can make a cheap meal of several kinds of cicchetti, kids can do some adventurous eating, and parental figures can have an adult beverage.
9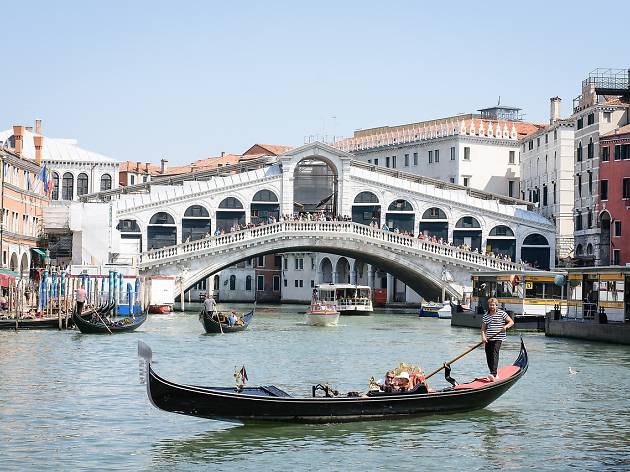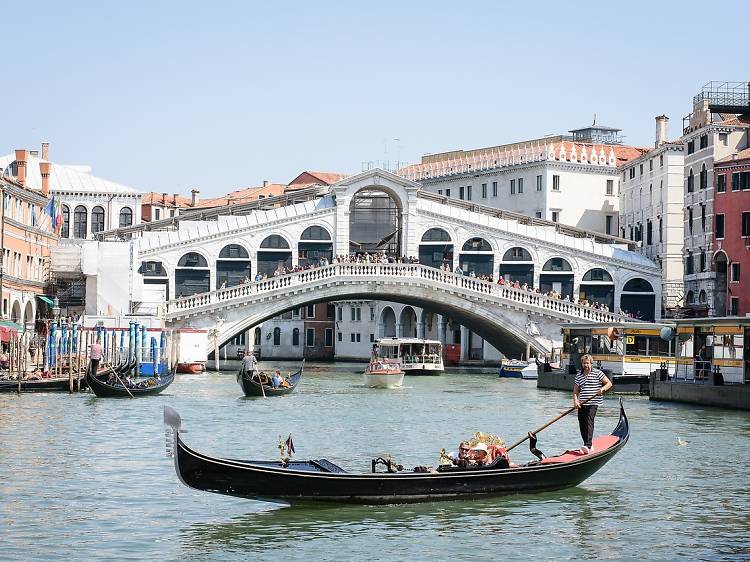 Sharing status with gondolas and lions as one of the symbols of Venice, this elegant bridge dates from 1591 and is the oldest of the four bridges that span the Grand Canal. It's lined with souvenir shops selling everything from selfie sticks and cheap t-shirts to hand-painted masks and pricey Murano glass. Take some time to look out on either side of the Grand Canal for views that will make even the most cynical teenagers sigh. If you've promised the kids a souvenir from Venice, this is a most memorable place to buy one.
10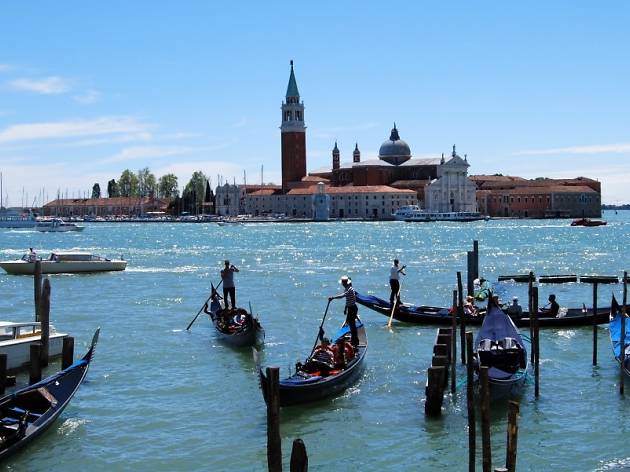 Venetian Lagoon
Despite their murky appearance, the canals of Venice and the vast Venetian Lagoon are full of life—much of those fish and crustaceans for sale at the Rialto Fish Market and on your dinner plate at a local restaurant were caught in the lagoon. From one of the city's hundreds of tiny bridges or canal-side walkways, eagle-eyed kids can often spot fish, and maybe even throw them some crackers or bread.
Take the fam out of town
Venice is far from the only shining light of the Veneto region, nor even of the lagoon. Opportunities abound for an easy and accessible break from the not so serene Serenissima, whether you opt for majestic mosaics at Torcello or Ravenna, Renaissance gardens in Verona, or sun and sand on the Lido.