The 20 best things to do in Venice
Explore the best of this enchanting city and its surroundings with our guide to top-notch things to do in Venice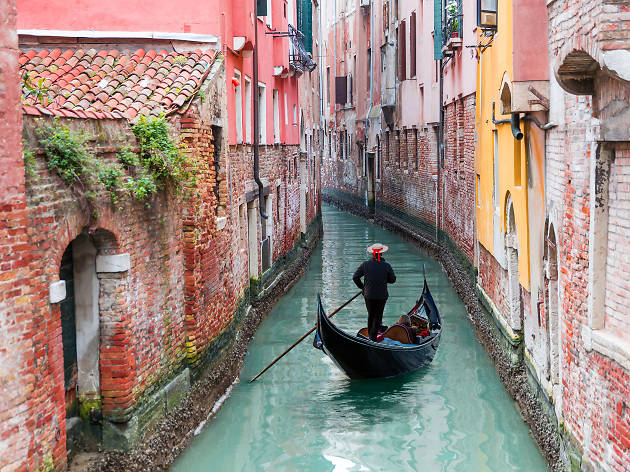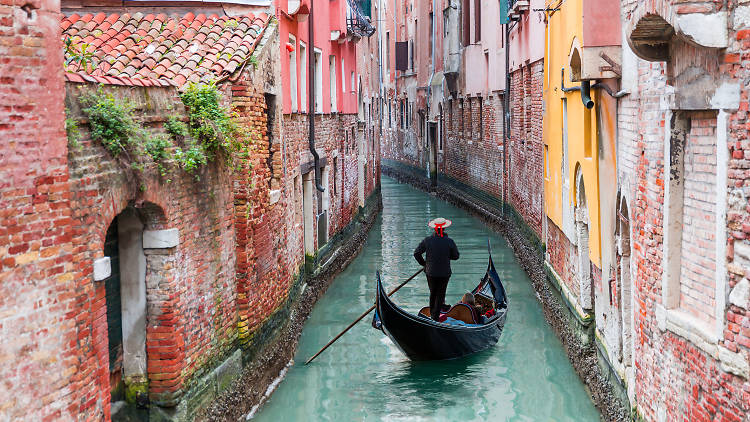 The "sinking city" is one of the most beautiful cities in the world, boasting romantic scenery, historic attractions, serene canals and plenty of things to do. Venice as we know it was built on a Mediterranean lagoon, and is one filled with medieval history and cafes that haven't changed since the 18th century.
Besides taking a gondola ride, you can wander down the labyrinth of cobblestone streets or through world-class museums, discover the best tiramisu at one of Venice's top restaurants and dive into the hidden corners that inspired some of the greatest artists of our time, from Ernest Hemingway to Thomas Mann. Here are 20 lesser-known hotspots away from the tourist clichés.
Best things to do in Venice
Attractions, Religious buildings and sites
If you can't be bothered with the lineups at San Marco's campanile, jump on the vaporetto to the San Zaccaria, one stop away on San Giorgio Maggiore island. Climb up this iconic bell tower to catch the best view of Venice. On the way down, check out the century-old paintings by Italian master Tintoretto.
2
Ride in a private water taxi down the Grand Canal
If crowded water boats are not your style, take a private water taxi. It might be pricier, but the most scenic routes are down in the small canals, where you can slow down for photo-ops—some boats serve on-board champagne. This indulgence is pricier than public transport, but it's a great idea if you're traveling in a group and want to indulge in water-borne transport (it's often cheaper than gondolas, too).
Set in the heart of San Marco Square, Caffé Florian is legendary. This iconic slice of Venetian history has been a hallmark of royalty since 1720, attracting celebrities over the centuries from Charlie Chaplin to Andy Warhol, and its décor hasn't changed much since the 18th century. Try the risotto—or for something sweet, the gourmet chocolates, specialty coffees and ice-cold gelato. The patio is perfect in the summer.
This event happens multiple times per year; there are bi-annual celebrations of the best in international dance, architecture, contemporary art, music, theatre and film. As one of the world's most renowned cultural events, many of the gatherings are hosted in various venues across the city.
5
If the Mediterranean weather brings some showers, try spending an afternoon at the Cinema Multisala Rossini. Just steps away from the historic San Marco Square, the three-story tower boasts three theatres; the main one screens Italian flicks (with subtitles), while the other two feature independent and arthouse films. There's also a cultural centre where the Cinema features talks from visiting filmmakers.
Every February, the city hosts their traditional Carnival where more than three million people dress up in masquerade costumes and dance until dawn. What makes this party different? It dates to Renaissance times. Venetians wear gilded white masks, and the theatrical outfits range from black capes to ball gowns and feathered hats. It's a spectacular sight to see.
Antico Forno is a small, understated pizzeria, and the perfect pit stop on a day of walking down Venetian streets. Customers call the shots, as the pizzas here can be made with either thick or thin crust. Since 2001, they've garnered the reputation for having some of the city's best pies, all of which are made fresh daily. Whether you're into vegetarian or with meat, all are made with their special "fiodilatte" mozzarella. They also have great focaccia.
Things to do, Walks and tours
This residential neighbourhood is just a 15-minute walk from San Marco Square, but it feels miles away from the busy crowds. The homey district features sleepy canals, independent bookstores, butcher shops and food markets at the Santa Maria Formosa square. This less-populated area is the perfect place to go antique shopping at a reasonable price.
Things to do, Walks and tours
Burano might be a 40-minute vaporetto from the main island, but it's worth the day trip. This island is filled with homes painted in every colour of the rainbow. Stroll past the 13th century church of Santa Caterina to check out local restaurants, like the Trattoria Al Gatto Nero, which serves fresh seafood and homemade pasta (just look for the bright blue building).
In medieval times, the Burano Lace School taught merchants how to make the intricate fabrics, which Leonardo da Vinci stopped by to purchase in 1481 (he bought fabric here for the main altar of his masterpiece at the Duomo di Milano). The Venice Lace Museum (Museo del Merletto) outlines the intricate lace history in a historic palace, Piazza Galuppi. Don't miss the famous Church of San Martino, which has its own a leaning campanile (just like the leaning tower of Pisa).
11
The Rialto bridge's food market is widely known for its Italian produce and homemade pasta. The Rialto Food & Wine Tour pokes around the fresh daily markets, offering samples of fresh cow cheese from the highlands of Asiago, polenta chunks with marinated seafood and olives from the nearby Lake Garda. The tour ends at Campo San Giovanni e Paolo, a popular square which has some great desserts.
Tiramisu is the decadent Italian cake dessert made of ladyfinger cookies dipped in coffee and layered in a cream. It was originally founded in Venice in the 1960s and its secret recipe has been preserved by local restaurants and bakeries. The I Tre Mercanti bakery offers 25 different kinds of fusion tiramisu, from strawberry to limoncello and passion fruit, but the traditional classic with cocoa is a must-try.
Attractions, Historic buildings and sites
Venice has more than 400 bridges connecting its archipelago, the Ponte di Rialto (or Rialto Bridge) is the most famous. Built in 1588, it offers romantic views of the city and has elevator-sized boutiques lining its grand staircase. Purchase traditional Venetian jewelry (stamped for authenticity) or pick up one-of-a-kind gems by local designer Eredi Jovon. The shops stay open, so it's the perfect place to brose while watching the sunset.
Things to do, Walks and tours
To escape tourist crowds, take a private boat to Lazzaretto Nuovo, an off the beaten track island. In the middle ages, its main building was used as a monastery; today, it's a cultural centre with exhibitions, events and guided tours of the scriptures on the walls which tells the tales of ancient merchants. Every March, locals volunteer to clean up litter from the island's shores—anyone is welcome to join.
Things to do, Walks and tours
This popular destination is accessible by most vaporetto boat lines; the island is a 30-minute ride from San Marco. Lido's 11-kilometer sandbar has a serene beach and is at the heart of the city's film history. Visit the famed Hotel Riviera, which was a refuge for famed writers Ernest Hemingway and Lord Byron; it's also where Thomas Mann wrote his 1912 novel, Death in Venice. The Venice Film Festival is held here every September, perfect for star spotting.
16
Ride a bike in a city where it's mostly forbidden
It's impossible to bike around most Venetian islands—except Lido, where they have roads for both cars and bikes. Venice Bike Rental allows you to ride around for the day at a reasonable price. Ride to the Chiosco Bar Pedrocchi for lunch and then head to the beach, right by the fishing village of Pallastrina. You can bike the length of the island (20 km) in two hours.
17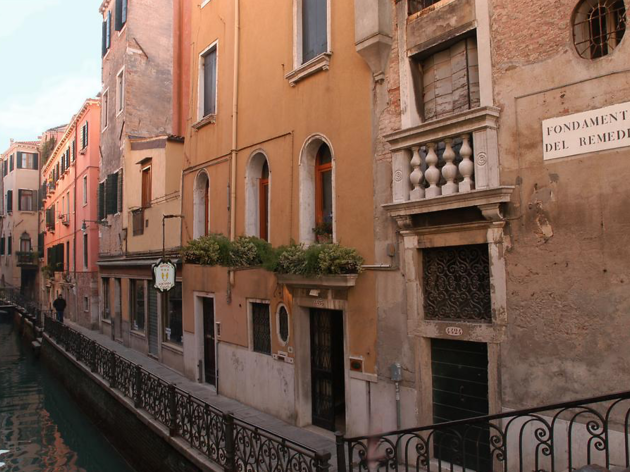 Photograph: Courtesy Booking.com
Known as the oldest part of Venice, Burano is the island where Ernest Hemingway lived in 1948 to write Across the River and Into the Trees. The book was written at the Locanda Hotel, which is still owned by the same Cipriani family. If this five-star decadence is not your style, at least stay to order one of their world-renowned Bellini cocktails—Prosecco and peach nectar—which was invented in the 1930s by Giuseppe Cipriani (and which Hemingway adored).
Attractions, Religious buildings and sites
Torcello Cathedral is a basilica church built in 639 AD, and is the oldest building in Venice. This iconic piece of Venetian-Byzantine architecture is famous for its colourful mosaics; at the altar, find a gold-leaf masterpiece from the 11th century, ornate icons of Virgin Hodegetria and an expressive mosaic called the "Harrowing of Hell." This spooky church is decorated with the skull of Saint Cecilia, which has been kept here for hundreds of years.
Museums, Specialist interest
Glassmaking is a thousand year-old tradition that originated on the island of Murano; which is still a glass production hub. The Murano Glass Museum (Museo del Vetro) displays the island's glass history, from mosaic glass to chandeliers, beads and ornate techniques from the 15th century. Today, the Fornace Ferro Murano glass factory offers visitors a look inside their open studio, which shows how they make glass vases, light fixtures and jewelry.
The Aman Grand Canal Hotel is as exclusive as it gets in Venice, but don't be fooled. This 16th century palazzo can be perused as a museum, where you can oggle museum-quality treasures, gilded walls, ceiling frescoes and period furniture. Step into their on-site bar—which has direct access to the hotel's secret garden—to sip on an aperitivo of white wine, Campari and a shot of seltzer while basking in the city's late afternoon sunshine.
Have kids in tow?
The visually dazzling, no-place-else-like-it city of Venice seems like it's made for the youngest travellers, who marvel at its canals for roads and its narrow maze of alleys, as well as its gondolas, palaces, pigeons and nearly theme park-like ambiance. Here are some of our favourite things to do and special moments to share with kids in Venice.