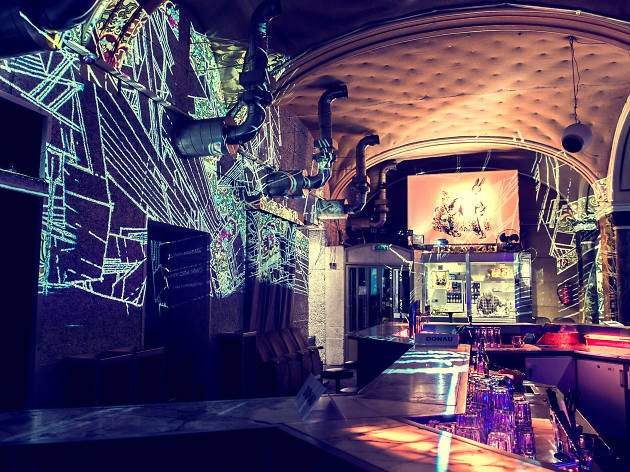 The 11 best nightlife spots in Vienna
Looking for a decent night out? These are the bars and clubs shaking up Vienna's nightlife scene right now
It may not have the clubbing chops of Berlin or Barcelona, but Vienna's nightlife scene certainly has its own charm. From down-at-heel indie rock clubs beneath metro-station arches to sleek cocktail joints and rooftop bars with unparalleled city views, the Austrian capital does dingy and classy with equal aplomb. Techno and house are the genres of choice after hours, and the city boasts a handful of decent homegrown promoters, including DJ-producer Wolfram and hip-hop collective Beat the Fish, who both put on their own nights. Given its Central European location, it's also a semi-regular stop for big-name touring bands. And the best news? The metro runs through the night on Fridays and Saturdays, meaning you can easily venue-hop if you fancy a change of scenery.
RECOMMENDED: Full guide to the best things to do in Vienna
Best nightlife in Vienna
Just off the bustling Kärntnerstraße, this snug joint is famed for its near-perfect espresso martinis and art deco interior designed by revered Austrian architect Adolf Loos. Low-lit and intimate, it's one of the city centre's most atmospheric venues for a tipple after a long day exploring the sights.
The area around the Donaukanal has become a lively nightlife hotspot, particularly in the summer months when the banks fill up with hip local twenty-somethings. With its rich programme of DJ sets and live concerts, this canalside venue is one of the main draws. The adjacent Flex Café has its own dance floor and stays open long into the night.
The interior of this club, going since the '90s, is pretty much the embodiment of 'faded grandeur' – explore its three appealing rooms and spacious garden, and you'll quickly see what we mean. Celeste attracts a range of DJs, mostly local, and there are regular karaoke and jazz nights throughout the week.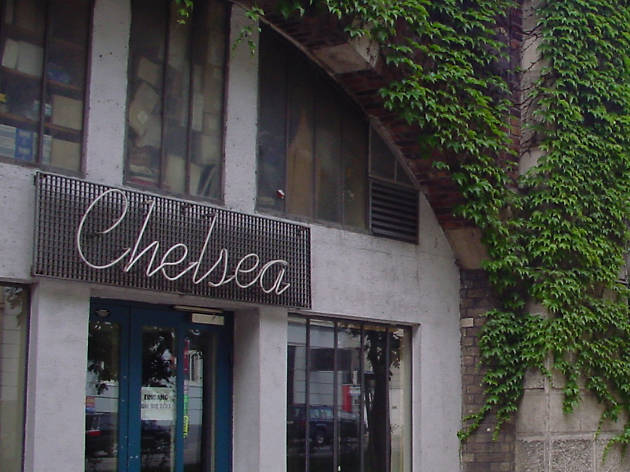 Photograph: Flickr / Kenji Ross
The Gürtel bars, beneath the arches of the U6 metro, may seem seedy – but don't be put off. This part of town is your best bet for cutting-edge live music. Chelsea and B72 focus on indie rock, while Rhiz and Café Concerto put on ace house and techno nights. The annual Gürtel Nightwalk festival takes place across various venues in summer.
Tucked behind a metal door between Mariahilferstraße and the MuseumsQuartier, this inconspicuous club's neoclassical arches are lit with stunning daily-changing projections. A Neubau favourite, Donau is a well-established haunt on the Vienna club scene, drawing underground electro, house and techno DJs. Drinks are relatively cheap, and the club has its very own Würstelstand for after-hours snacks.
Vienna's oldest and best-known gay club, WhyNot packs out fast at the weekend. Set over three floors with three bars, each with a different vibe, nights here are always fun, friendly and ever so slightly mad, and the drinks are top-notch. Themed nights are common, so be sure to check their website.
This hotel bar may not be the most charming spot in town, but it does have by far the most impressive views. On a good day, you can see all the way over the city centre and out to the hills of western Vienna. Try a super-sweet cocktail or a glass of local wine.
The epitome of a traditional Viennese Kaffeehaus, Kaffee Alt Wien has been satisfying punters since 1922. A happy mix of locals and tourists head here for espressos by day, and foaming steins of beer by night. With concert posters plastered over every inch of wall space, the interior has an pleasingly old-school vibe.
The outdoor swimming pool of this sauna-turned-club opens up in summer and makes easily one of the city's most atmospheric party spots. The older parts of the original '60s sauna blend in well with the interior's contemporary features – including an illuminated green bar. DJs spin predominantly techno, electro and deep house.
It may be on the garish side, but you't argue with the striking exterior of this huge 1950s folly with its glass pavilion and original furnishings. Admission is usually free before 10pm and Saturday is by far the most popular night. Music tends to towards the mainstream, though house and techno also feature.
A highlight of the Donaukanal clubs, this spacious venue is spread over two floors and mainly focuses on techno and house (and underground rather than mainstream acts). Rules are strict here – photography is banned and it's over-21s only. Follow the fish signs along the canal, and be sure to stay until sunlight trickles through the glass ceiling.
Need more sightseeing inspiration?
Vienna has topped every quality of life survey going in recent years and it doesn't take long to work out why. With clean air, a low crime rate and cheap, reliable public transport, tourists can benefit from a trip here as much as the locals.