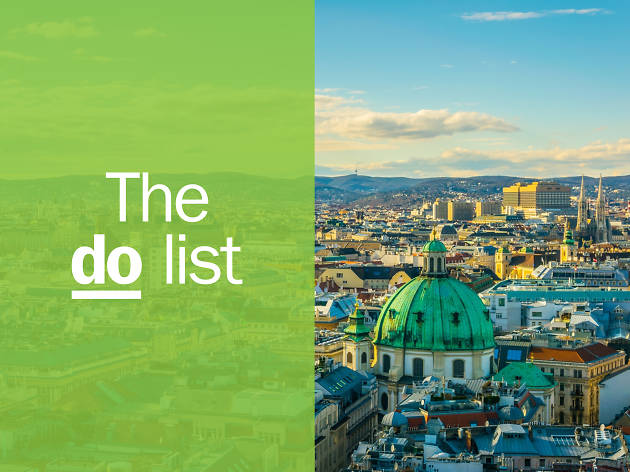 The 15 best things to do in Vienna
From wine tours to wild swimming, Klimt's 'The Kiss' to a classic Kaffeehaus, here's our run-down of the best things to do in Vienna
Vienna has topped every quality of life survey going in recent years and it doesn't take long to work out why. With clean air, a low crime rate and cheap, reliable public transport, tourists can benefit from a trip here as much as the locals.
Much of the city centre looks like the film set of a period drama. But don't be fooled by the grand imperial buildings and all the ticket touts dressed as Mozart, there's more to this great European city than first meets the eye.
Scratch beneath the surface and you'll find a vibrant social scene, particularly in summer when outdoor bars and food stalls spring up across the city. In winter visitors can spend a good afternoon or two hopping between the Glühwein stands of Christmas markets. From world-class restaurants and attractions to open-air swimming spots and hillside wineries, the Austrian capital can cater to all tastes.
Done something on this list and loved it? Share it with the hashtag #TimeOutDoList and tag @TimeOutEverywhere. You can also find out more about how Time Out selects the very best things to do all over the world.
Best things to do in Vienna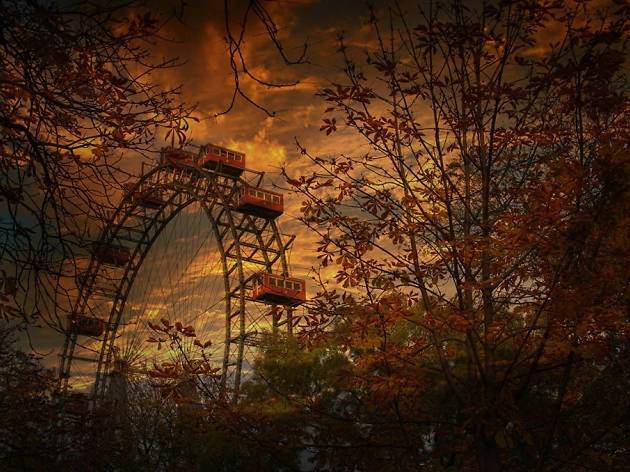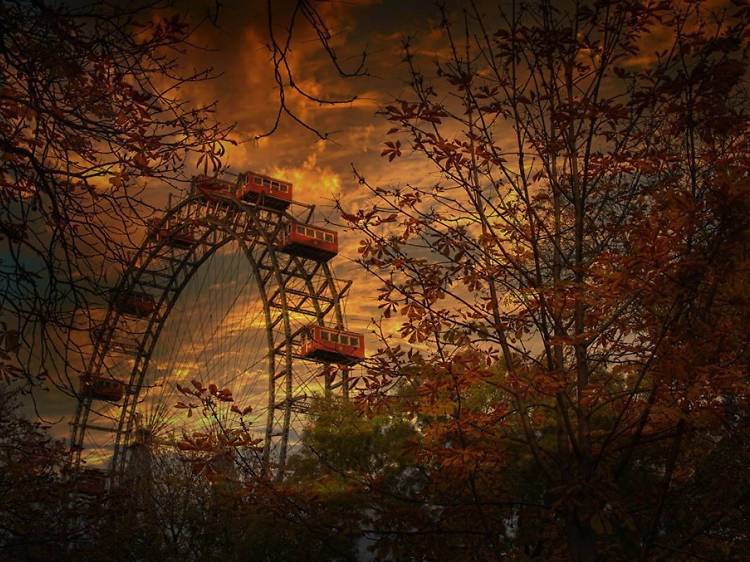 Photograph: Shutterstock
What is it? Standing proudly at the entrance to Prater amusement park, the Riesenrad ferris wheel is to Vienna what the London Eye is to London. Built in 1897, the landmark starred in 1940s thriller 'The Third Man', and a ride in one of its 15 stately gondolas really feels like stepping back in time.
Why go? There's no better way to see Vienna than from the top of this 200ft-high landmark. After a spin on the Riesenrad, take a stroll through the rather antiquated, not to mention in places rather macabre, historic funfair.
Photograph: Wikimedia Commons / Peter Gugerell
What is it? Wrapped around Vienna's historic city centre, the Ringstrasse – or the Ring as it's more commonly known – was the result of a Habsburg-era initiative that sought to connect the suburbs to the imperial centre. Work began on the grand boulevard with a decree by Franz Joseph I in 1857 and today it still serves as the main orientational aid for any Vienna visitor.
Why go? Built to show off the best of the Habsburg empire, a stroll around the Ring is the easiest way to admire some of the city's grandest buildings. Travelling the relatively short distance between Karlsplatz and Schottentor alone allows you to take in the State Opera House, the Burggarten, the Hofburg, the National Library, the Art History, Natural History and World museums, Parliament, the Volksgarten, the Burgtheater, the Town Hall and the University. Phew.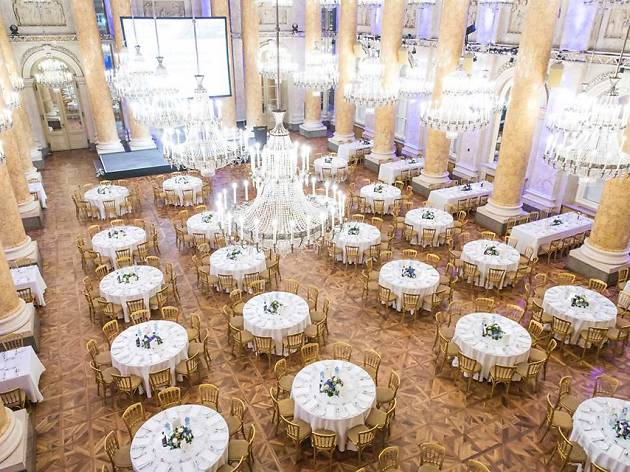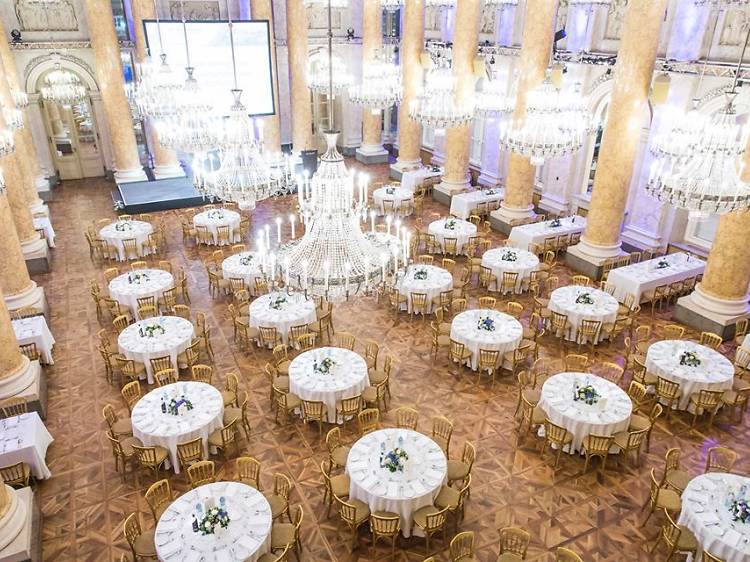 Photograph: Studeny Nadine
What is it? Back in the days of the Austro-Hungarian empire, the ornate Hofburg Palace was its beating heart. Today it's the official residence of the country's president, as well as being home to many of Vienna's top museums, attractions and galleries (and some pretty famous dancing horses, too).
Why go? A walk through the Hofburg offers a potted history of Austria itself. Learn all about the life and macabre death of Empress Elisabeth – the 'Princess Diana' of the Habsburg Empire – at the Sisi Museum, admire the Baroque splendour of the Prunksaal (State Hall) at the Austrian National Library and see where Hitler held his Anschluss speech. Head to the Spanish Riding School to catch the Lipizzaner horses perform their nifty dressage work.
Photograph: Wikimedia Commons / Greymouser
What is it? The MuseumsQuartier, or MQ as it's more commonly known, offers everything from the world's finest Egon Schiele collection, to an array of trendy bars, cafés and restaurants to a sculpture park-cum-mini golf course.
Why go? The Leopold Museum, home to 44 Schiele paintings and various works by Gustav Klimt, Oskar Kokoschka and members of the Wien Werkstätte movement, is one of Vienna's finest art museums, while the MUMOK boasts the city's premier contemporary art collection, including works by Andy Warhol and Roy Lichtenstein. Even if art's not your thing, it's worth heading to the courtyard to hang out with locals on one of the eye-catching geometric blocks.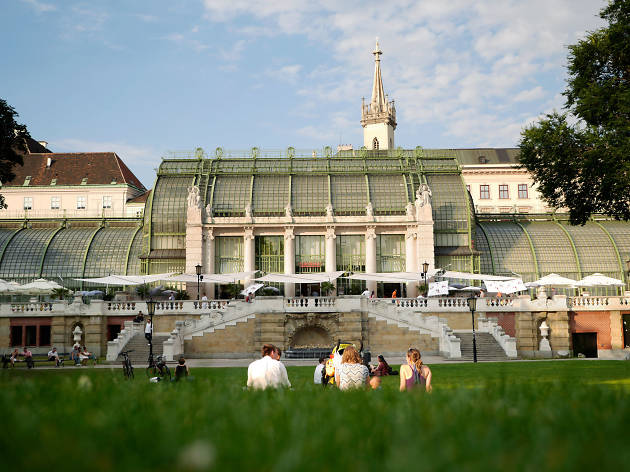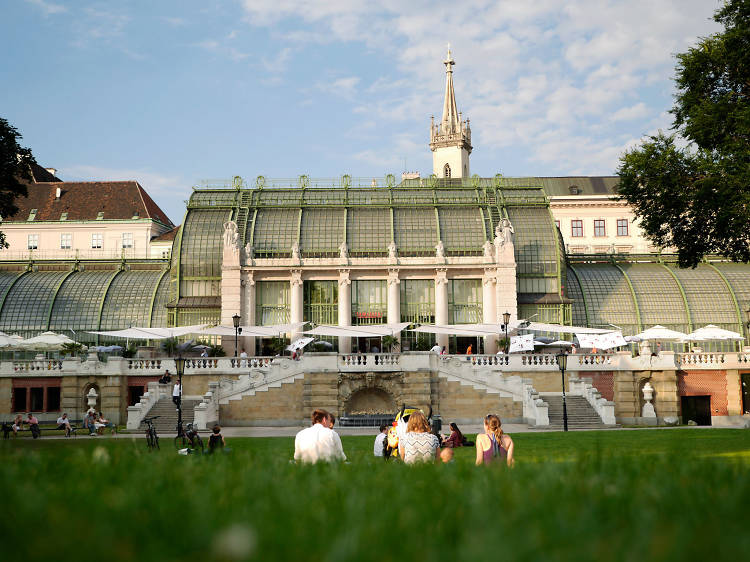 Photograph: Shutterstock
What is it? Taking up most of one side of the pretty Burggarten park by the Hofburg, this might just be the world's grandest greenhouse. Home to towering trees and plants from around the world, the Palmenhaus doubles as a restaurant and bar, serving modern Austrian specialities like Schnitzel as well as lighter Mediterranean bites and cocktails.
Why go? It's super-central, so wherever you're staying this is a great spot for a memorable first-night dinner or drinks. Plus, it's sehr photogenic both inside and out.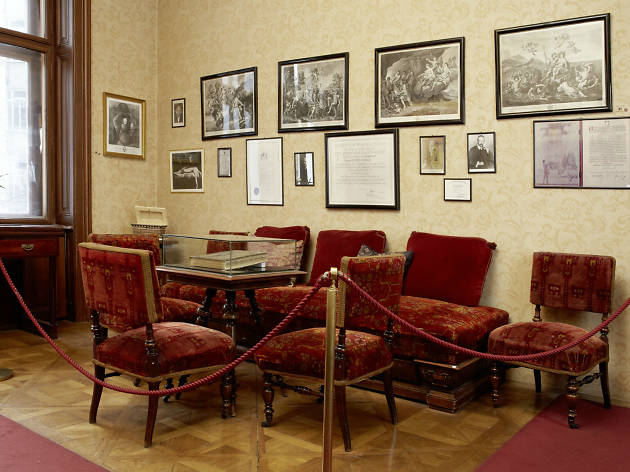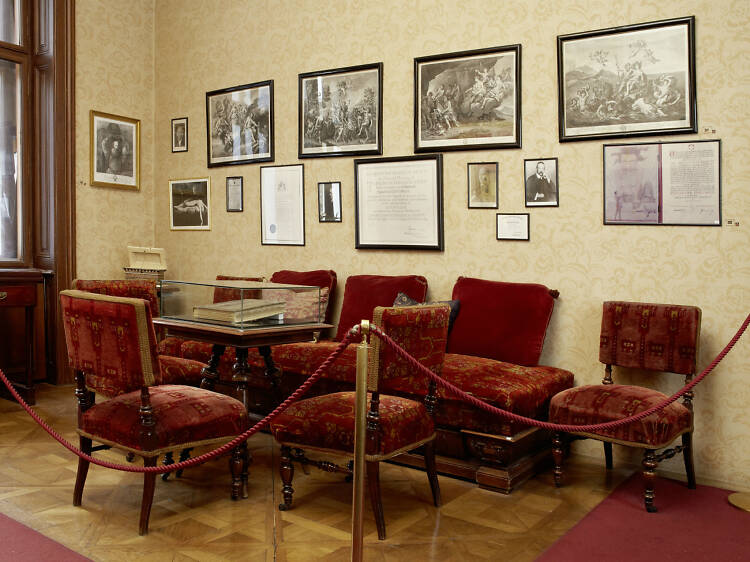 Photograph: Florian Lierzer / Sigmund Freud Foundation
What is it? Sigmund Freud, the founder of psychoanalysis, lived and worked at Berggasse 19 until 1938, when the Nazis' persecution of the city's Jews forced him and his family to flee to England. Today the site is a thoughtfully curated museum where you can watch rare archive footage of Freud, pore over many of his belongings and read about some of his most intriguing patients.
Why go? As well as being a fascinating window on to life during Vienna's intellectual golden age, the Sigmund Freud Museum hosts events and has a very good gift shop.
Photograph: Café Central
What is it? Vienna's most venerable café commands a queue to rival any London hotspot. Opened in 1876, this typical Viennese Kaffeehaus always been a favourite with brainy locals; Freud, Trotsky and Stefan Zweig are all known to have taken their coffee here. Its cathedral-like domed ceilings and accomplished patisserie selection are just as much of a draw now as they were then.
Why go? Waiting in line may be a bore, but once you're inside, the glittering décor and world-class cakes and pastries make it all worthwhile. Feeling peckish? Tuck into fluffy pancakes or warm Apfelstrudel dusted with icing sugar and pick up some custard-filled Cremeschnitte slices to take away.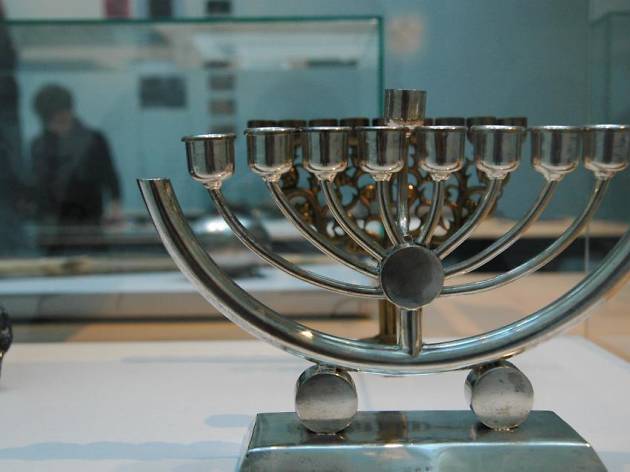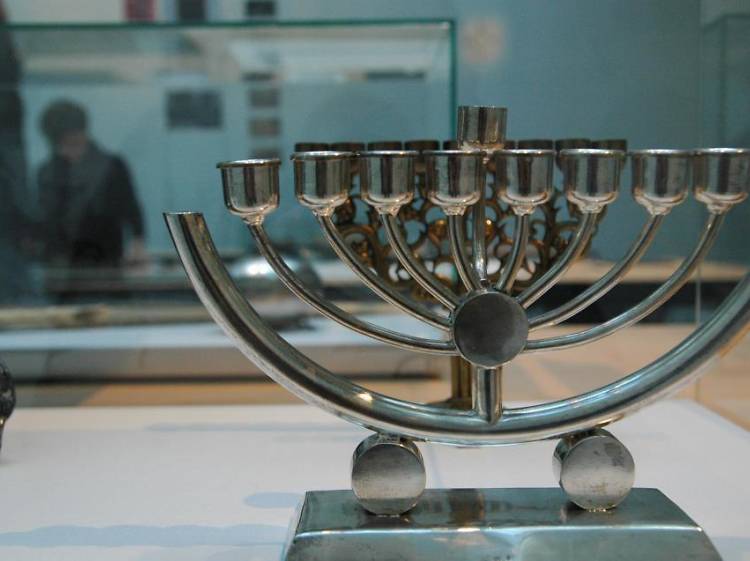 Photograph: Jüdisches Museum Wien
What is it? It's never been more important to keep the memory of the Holocaust alive. The world's oldest Jewish museum was founded in Vienna in 1895 but was closed and plundered by the Nazis in 1938; many valuable objects are still missing. The present-day Jewish Museum was founded in 1988 and moved to Dorotheergasse in 1993. A second site, above the remains of the medieval synagogue in Judenplatz, was opened in 2000. The two locations tell the story of the city's Jews from the Middle Ages through to the present day.
Why go? As well as preserving the memory of the 50,000 Austrian Jews killed in the Holocaust, the museum showcases the extraordinary contributions made to every aspect of Viennese life by Jewish citizens throughout the ages. A must-visit.
Photograph: WienTourismus / Peter Rigaud
What is it? Built in the 16th century, this open-air market feels like a cross between London's old Covent Garden and Dinerama. Taste your way around Vienna's diverse culinary history as you work through everything from barrels of sauerkraut to shawarma and Tel Aviv-style sabich at Neni Am Naschmarkt.
Why go? Whatever your tastebuds are calling for, you'll find it here. It's also a great place to stock up on edible souvenirs like cheese, wine and sausages. Just remember to get cash out before you head in as many places still don't take card.
Photograph: Google Art Project
10. Klimt's 'The Kiss' at the Upper Belvedere Palace
What is it? 'The Kiss' is the final painting of Gustav Klimt's Golden Period and forms the centrepiece of the world's largest collection of the artist's works, which is housed in Vienna's beautiful Upper Belvedere Palace. Depicting two lovers locked in an embrace in a meadow of flowers, it stands out thanks to Klimt's use of gold leaf and a background suffused with gold, silver and platinum flakes. Some think it's a representation of the artist himself with life-long partner Emilie Flöge.
Why go? One of the world's most instantly recognisable paintings, 'The Kiss' marked a significant watering down of the erotic intensity Klimt's earlier works had been criticised for. Thousands flock here each year to see this revolutionary work. Make sure you also admire some of the other art on show and take a stroll through the gardens of the Baroque palace complex.
Photograph: Courtesy Christof Wagner
What is it? This used to be Vienna's edgiest up-and-coming neighbourhood, but now it's settled down into a comfortable kind of cool – think Clerkenwell crossed with the best bits of Berlin. The rents are still reasonable here in the 7th district, which means it's home to lots of one-of-a-kind boutiques, bars and restaurants.
Why go? Well, the food's fantastic for starters. There's Erich, a subterranean taqueria with one of the city's best drinks lists (try the espresso tonic or a bacon-infused old fashioned) and its sister restaurant Ulrich, which does a banging brunch. As the sun sets head to Hotel Altstadt's bar for an expertly mixed Negroni.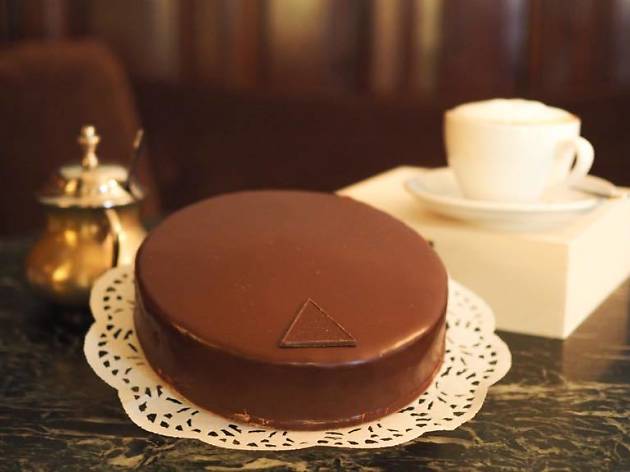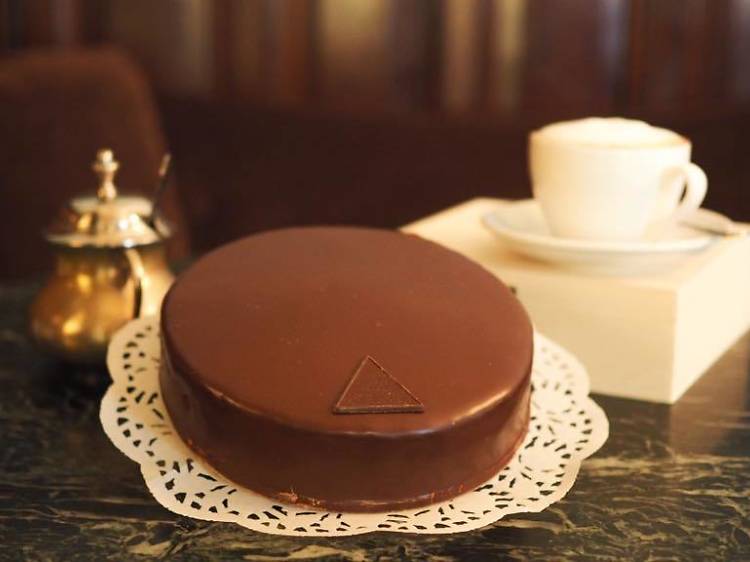 Photograph: K. u K. Hofzuckerbäcker DEMEL
What is it? Vienna's signature cake, a moreish combo of chocolate sponge, dark chocolate ganache and apricot jam, is more than just a dessert – its recipe is a closely guarded secret. Sure, you'll find this sweet treat in cafés across the city, but there's a fierce rivalry between the Hotel Sacher and Demel over who can lay claim to the original recipe. They've even gone to court over it…
Why go? Which Sachertorte is best? There's only one way to find out – and that's by sampling both. Let the cake wars commence.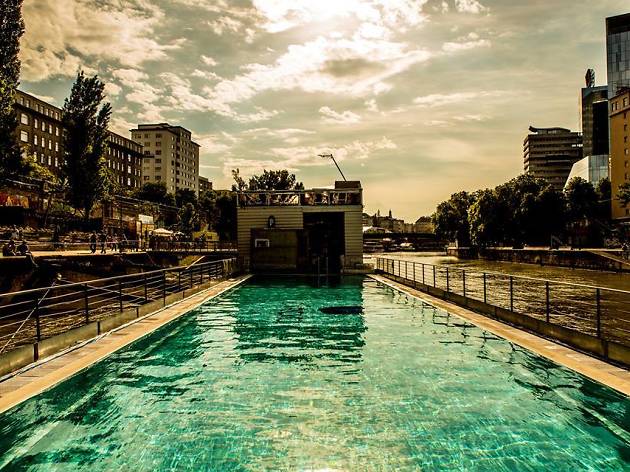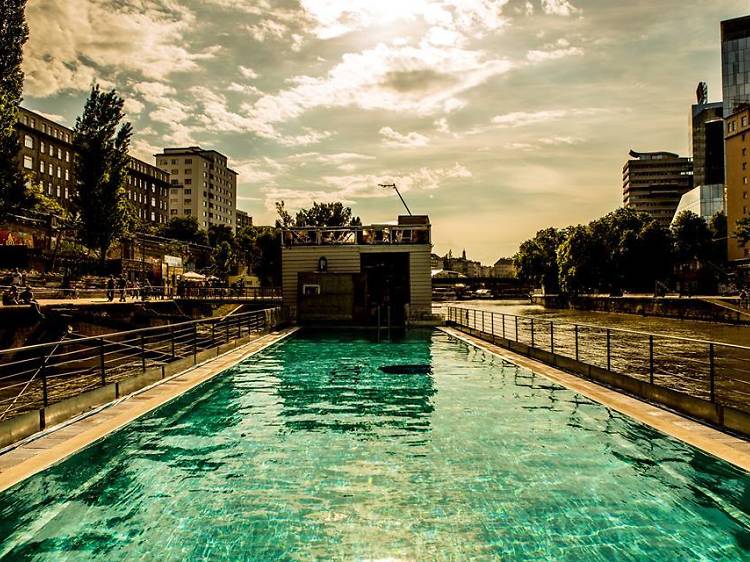 Photograph: Badeschiff Wien
13. Go for an outdoor dip
What is it? Vienna is impressively equipped with pools – the Art Deco Amalienbad is definitely worth a visit – but nothing beats an open-air dip in the river. Just seven stops from central Stephansplatz, the lakeside Alte Donau (Old Danube) area is home to a host of idyllic bathing beaches, seafood restaurants and boats for hire.
Why go? There's plenty of choice. Don't fancy going chlorine-free? The open-air Schönbrunner Pool is a gorgeously restored 1920s number set in the heart of a peaceful park, while the hillside Krapfenwaldlbad offers stunning views over Vienna. Alternatively, try Badeschiff Vienna, a super-cool pool on a boat with a DJ (imagine a floating Shoreditch House).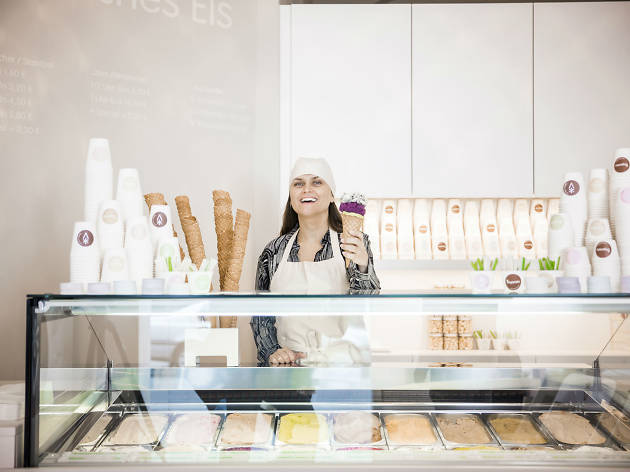 Photograph: Cecilia Havmöller
What is it? Vienna's first fully vegan ice cream parlour. Austrians may love their meaty grub, but plant-based eating is definitely taking off here. Veganista is deservedly popular: there are 18 entirely meat-free flavours on the menu every day, from chocolate and strawberry to basil, cookies and matcha.
Why go? Whether you're a committed vegan or a curious carnivore, this is the perfect spot to cool off. We'd recommend sandwiching a scoop of maple and pecan between two chewy cookies (ask for an 'Inbetwiener').
Photograph: Weingut Wien Cobenzl
15. Weingut Cobenzl tasting tour
What is it? Did you know there are 700 hectares of vines within Vienna's city limits? Well, you do now. Light, fresh and fruity, Austrian wines are reliably delicious, and you can try Weingut Cobenzl's selection on a special tasting tour. The vineyard is a doddle to get to by tram and bus (so you don't need to worry about who's driving back).
Why go? It's great value for money – €20 gets you a tour of the vineyard, pressing house and cellar, with six generous samples of wine en route. Plus, the views are jaw-dropping: on a clear day you can see the Danube glittering in the distance.
After more solid recommendations?
You'll probably feel like you're familiar with much of Vienna already. The glittering State Opera, the museums, the grand coffee houses, the confectioners: everything here seems recognisable. But there's so much more to this charming capital than just the picture-postcard sights.
Best selling Time Out Offers