Heads up! We're working hard to be accurate – but these are unusual times, so please always check before heading out.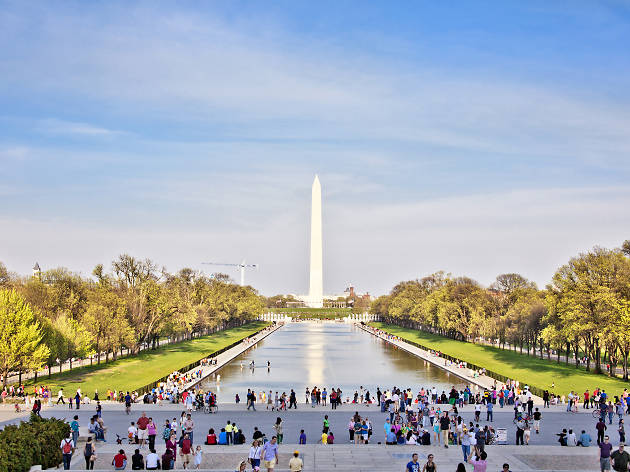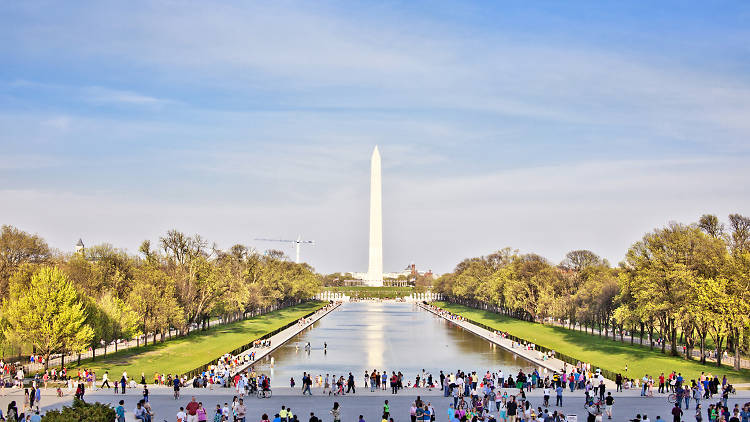 The 14 best free things to do in DC
The best free things to do in DC, from the zoo to concerts to major attractions to screenings. All completely gratis!
While there's no admission charge to enter the 19 museums and galleries of the Smithsonian Institution, they're merely a fraction of the many free things to do in DC. Cheapskates can spend an entire day visiting most of the capital's most popular attractions and hitting up some great events in DC without reaching for their wallets. Need more inspiration? Check out our essential list of 50 things to do in Washington, DC.
Best free things to do in DC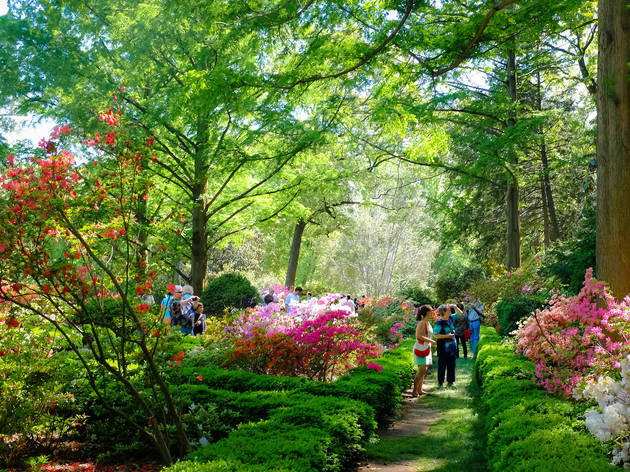 Photograph: Courtesy CC/Flickr/theqspeaks
Technically a research division of the Agriculture Department, this 446-acre haven always has many more trees than people, even on its busiest days during the spring azalea season. Highlights include a boxwood collection, dwarf conifers, an Asian collection, a herb garden and "herbarium" of dried plants, as well as the National Bonsai Collection, which contains more than 200 trees donated by Japan and is said to be worth something in the order of $5 million. Also on display, somewhat incongruously, are 22 columns removed from the Capitol's East Front during its 1958 expansion. See the website for details of tram tours, talks and other events such as garden fairs.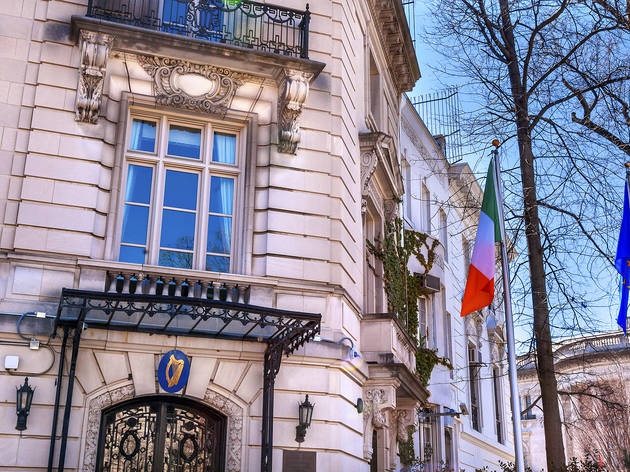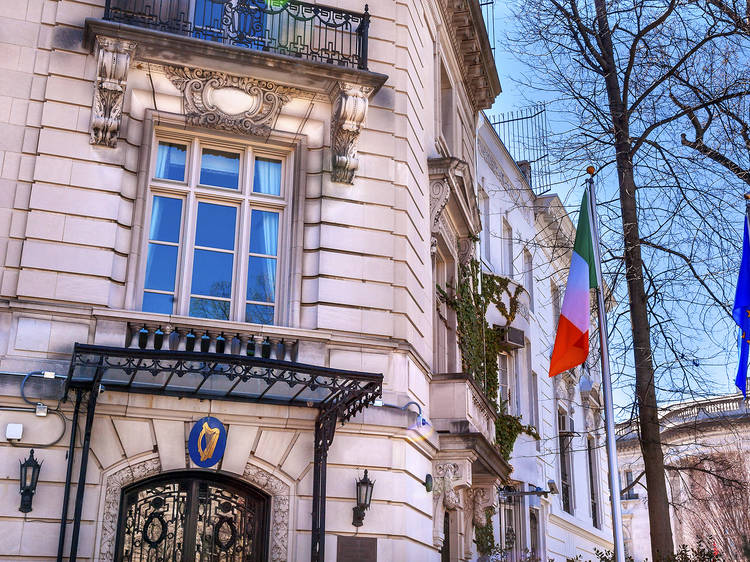 Photograph: Shutterstock
Most of DC's 170-plus foreign embassies sit on Massachusetts Avenue between Scott Circle and the United States Naval Observatory. Dubbed Embassy Row, the stretch is like a refined Epcot Center: Each building is designed to reflect the architecture found in that country. Start at Scott Circle and head northwest on Massachusetts for almost a mile until you hit Sheridan Circle. You'll have passed the Embassies of Australia, the Philippines, Peru, Uzbekistan, Chile, Sudan, Greece, Indonesia, the Bahamas and Ireland.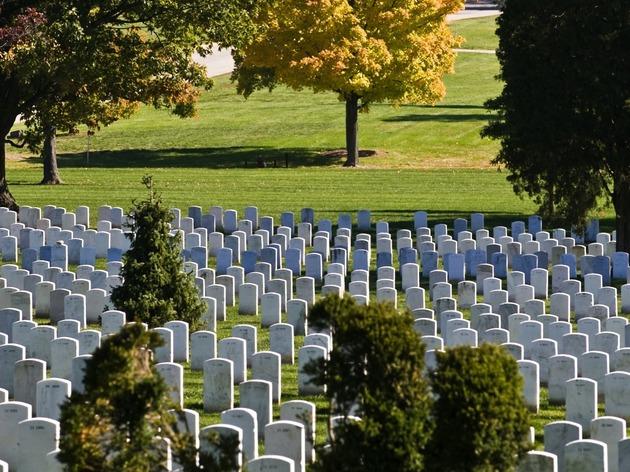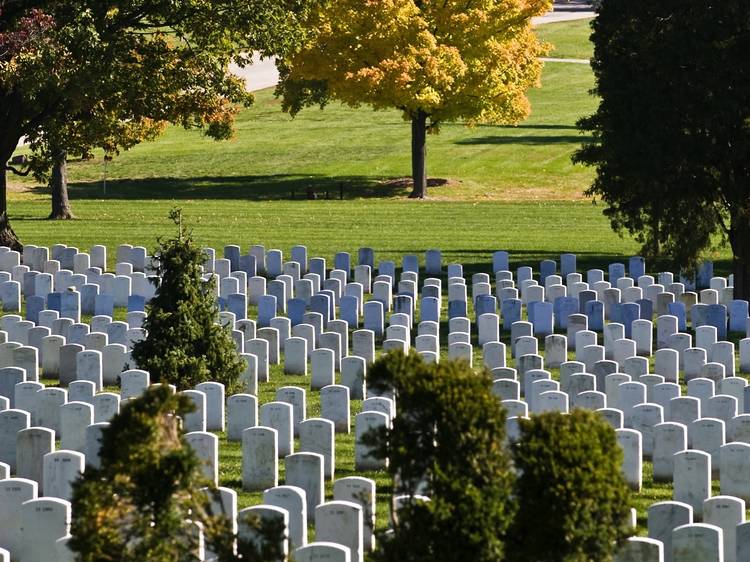 It is the right of anyone killed in action in any branch of military service, or who served for 20 years, to be buried at Arlington, along with their spouse. It's ironic, then, that the cemetery started almost as an act of Civil War vengeance: in 1861 Union forces seized the estate of Confederate General Robert E. Lee and in 1864 they began burying soldiers close enough to Arlington House to make sure that Mr. and Mrs. Lee could never take up residence again. However, time has worked its healing magic and transformed Arlington into a place of honor and memory.
Nestled between sprawling condo corridors and busy commercial strips lie 1,750 acres of forest called Rock Creek Park. One of the largest preserves in the nation, its 29 miles of hiking trails and ten miles of bridle paths intersect a net of bicycle paths. At weekends, several park roads close to motor vehicles. Its central thoroughfare, Beach Drive, a major commuter cut-through during weekday rush hour, is a quiet route to picnic groves (some with barbecue facilities) and playing fields at other times. The Nature Center just off Military Road details its history and ecology, offering daily nature walks and similar events. The planetarium offers free star-gazing sessions from April to November. The District's only public riding stable, sharing the Nature Center parking lot, offers guided trail rides through the hilly terrain.
Aside from being a good place to pause and call your friends to ask, "Did you say to meet at the West Building or the East Building of the National Gallery of Art?", the Sculpture Garden plays host to free jazz concerts. Every Friday from May through August (check this season's schedule to see the exact date it begins), Washington-area jazz musicians perform al fresco for nada. Though you're prohibited from bringing that Mad Dog wrapped in a brown paper bag, the Sculpture Garden Pavilion Café sells wine and beer.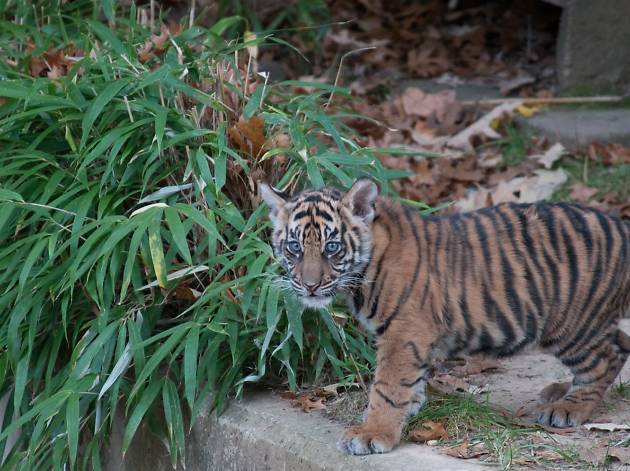 The free-admission National Zoo offers a diverting escape. Particularly during the off-season, when the paths are not cluttered by pushchairs, the zoo offers a perfect (albeit hilly) stroll, away from the bustle of Connecticut Avenue. Tree-shaded paths wind through the margins past the various animals. The stars are two pandas, Mei Xiang and Tian Tian, brought on ten-year loan from China in 2001; their cub Tai Shan was returned to China in 2010. The panda habitat is part of the Asia Trail, which links the habitats of sloth bears, fishing cats, red pandas, clouded leopards, Asian small-clawed otters and a Japanese giant salamander. The zoo has built a new environment for Asian elephants as part of its effort to preserve these endangered animals. The Elephant Trails are large enough to house between eight and ten adults along with their young; they have indoor and outdoor facilities, with features such as pools and sand piles that stimulate natural elephant behaviour.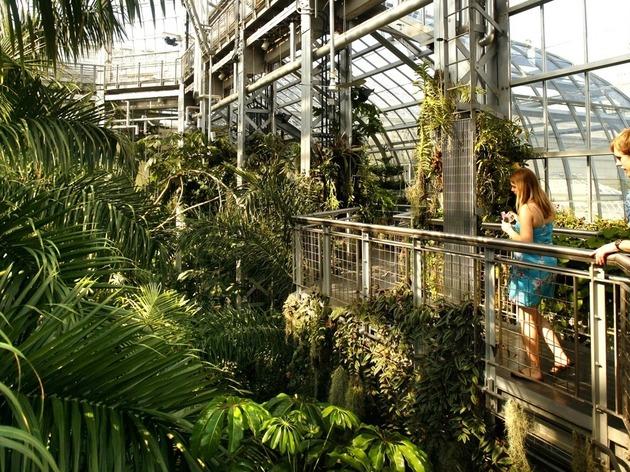 In 1842, the Navy's Wilkes Expedition returned from exploring Fiji and South America, showering Congress with a cornucopia of exotic flora. The present conservatory was erected in 1930 and recently modernized with state-of-the-art climate controls and a coconut-level catwalk around the central rainforest. The conservatory displays 4,000 plants, including endangered species. Themed displays feature the desert and the oasis, plant adaptations and the primeval garden. The orchid collection is a particular delight. Across Independence Avenue, Bartholdi Park displays plants thriving in Washington's climate, ranged around an alluring fountain created by Bartholdi, sculptor of the Statue of Liberty. The new National Garden aims to be a showcase for "unusual, useful, and ornamental plants that grow well in the mid-Atlantic region."
A Washington tradition since 1998, Screen on the Green is a much beloved pastime for outdoorsy cinephiles and picnic-lovers alike. The rain-or-shine event is exactly what it sounds like: lounging in the grass on the National Mall and watching old movies with your buddies. Past screenings have included crowd favorites such as Back to the Future as well as silver screen standbys like Key Largo with Humphrey Bogart and Lauren Bacall. Leave the booze and lawn chairs at home. (Both are prohibited.)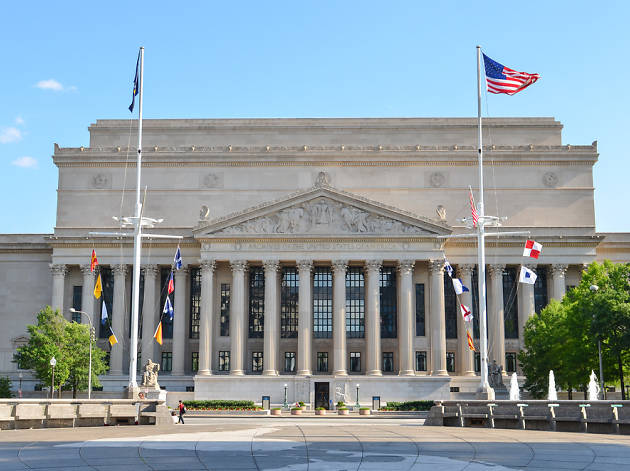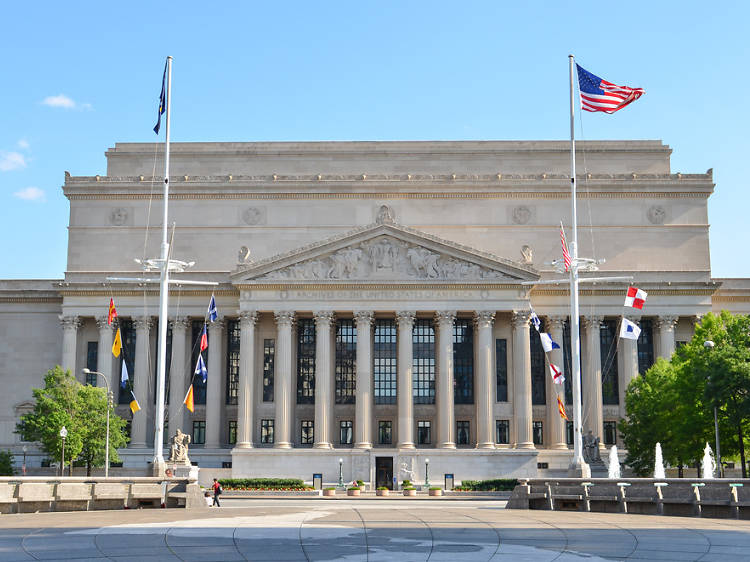 The vast collection of the National Archive & Record Administration (NARA) represents the physical record of the birth and growth of a nation in original documents, maps, photos, recordings, films and a miscellany of objects. The catalogue resonates with national iconography and historical gravitas (and pathos), and includes the Louisiana Purchase, maps of Lewis and Clark's explorations, the Japanese World War II surrender document, the gun that shot JFK, the Watergate tapes and documents of national identity (collectively known as the Charters of Freedom). Nearby is one of the original copies of the Magna Carta. The Public Vaults, where most of the documents on permanent display are housed, has over 1,000 items on display at any one time.
Originally built in 1873, this market became the "town center" of the Capitol Hill neighborhood and continues to be one of the liveliest spots in DC. The South Hall market, open throughout the week, hosts indoor merchants selling meats, baked goods, cheeses and flowers. On weekends the area around the market building hosts arts and crafts vendors and furniture sellers, flea-market style, along with farmers' stands and food vendors.
The only way you could enjoy Kenilworth Park more was if you were a frog and able to jump from lily pad to lily pad. The sprawling nature conservatory in Northeast DC is made up of a series of foot bridges that allow you to take in all the beauty of the wetlands sprinkled with blossoming lotuses. The park is open year-round, and you can attend a ranger-led nature walk daily at 2pm. But by far the best time to visit is during the Locus and Water Lily Festival during the summer when the foliage will be in full-bloom.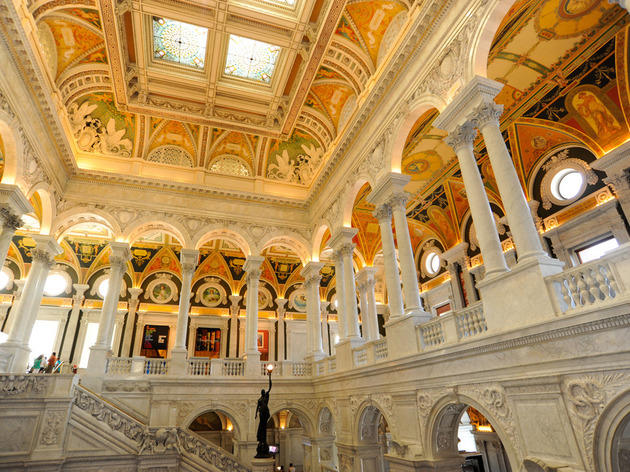 The national library of the US, the Library of Congress is the world's largest. Its three buildings hold some 100 million items—including the papers of 23 US presidents—along 535 miles of bookshelves. Contrary to popular notion, the library does not have a copy of every book ever printed, but its heaving shelves are still spectacular. To get to grips with the place, it's best to start with the 20-minute film in the ground-floor visitors' center, excerpted from a TV documentary, which provides a clear picture of the place's scope and size. An even better option is to join a guided tour.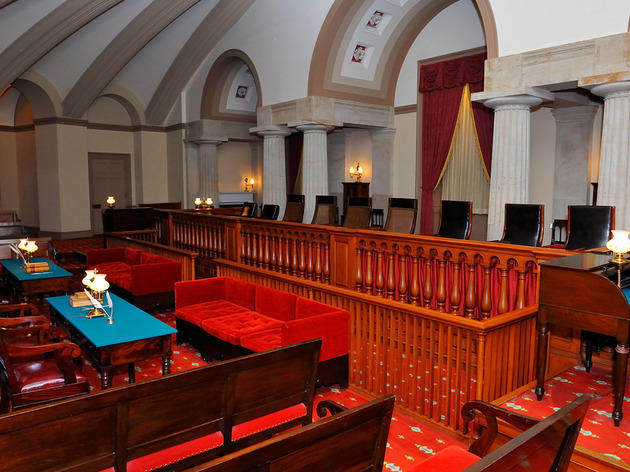 The ultimate judicial and constitutional authority, the United States Supreme Court pays homage in its architecture to the rule of law. Justices are appointed for life, and their temple reflects their eminence. Designed by Cass Gilbert in the 1930s, its classical façade incorporates Corinthian columns supporting a pediment decorated with bas-reliefs representing Liberty, Law, Order and a crew of historical lawgivers. The sober style conceals whimsy in the shape of sculpted turtles lurking to express the "deliberate pace" of judicial deliberations. There are also ferocious lions—enough said. You can tour the building any time. Visitors enter from the plaza doors, on either side of the main steps. The ground level has a cafeteria, an introductory video show, a gift shop and changing exhibitions.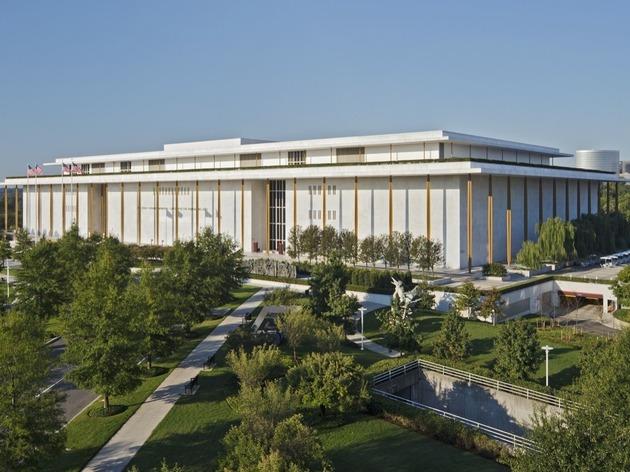 Festooned with decorative gifts from many nations and some wonderful 20th-century works of art, "Ken Cen" is as much a spectacle as the shows it presents, with its flag-filled Hall of States and Hall of Nations, six theaters and concert halls, three rooftop restaurants and great views from the open-air terrace. Free concerts (6pm daily) liven up the Millennium Stage, and there are free 45-minute guided tours (call 1-202 416 8340 or walk-ins welcome; visit the Tour Desk on Level A). Parking is inadequate when several shows are playing at once—better to walk or take the free shuttle bus from the Foggy Bottom-GWU Metro stop.