City Guide
A guide to the best things to do and attractions in Washington, DC
Washington, DC travel information
The best hotels in DC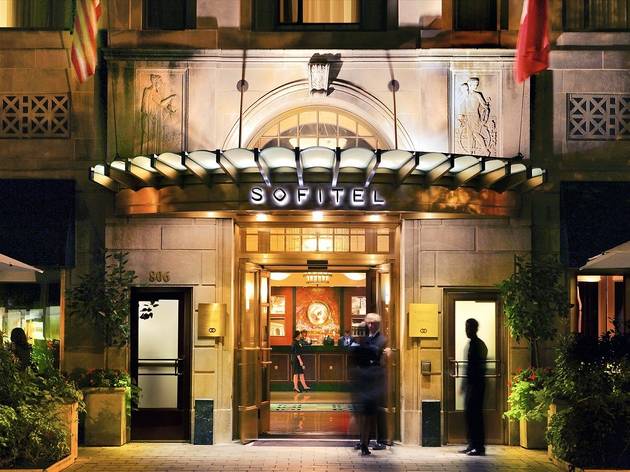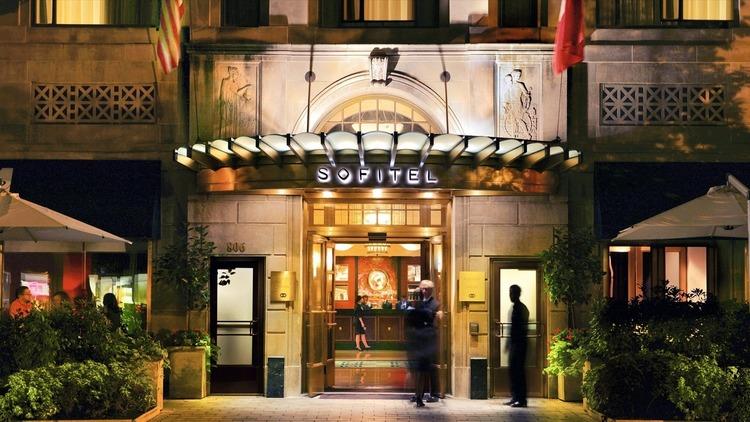 Sofitel Lafayette Square
From the outside, the Sofitel looks like a typical big-city American hotel, but there's a clue to some subtle differences: a French flag flying alongside the Stars and Stripes. Inside, contemporary artworks lift the traditional look of the wood-paneled lobby. Rooms also have good, vibrant pictures livening up neutral, comfortable, upscale decor and furnishings. European-style duvets are a welcome continental touch. TVs are high-definition, and marble bathrooms have separate bathtubs and glass-enclosed showers. There's more French influence in the ICI Urban Bistro, where morning coffee comes in a French press (cafetière), and breakfast orders come with a croissant and a pain au chocolat as well as bread. Both the sophisticated Le Bar and the bistro have outside space, which is at a premium in this area. Many of the staff are French too. Vive la différence!
Check prices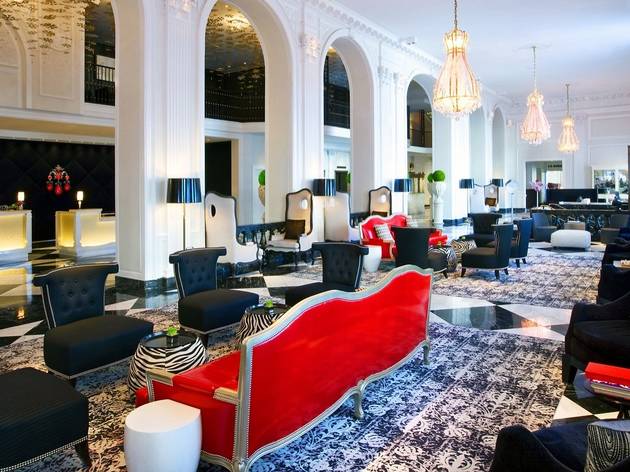 W
The venerable old Hotel Washington has had the W treatment, and it's every bit as fabulous as you might imagine. Key historical fittings remain in the lobby, like the old check-in/cash desk, original stucco and chandeliers, incorporated into a reborn and slightly fantastical "living room". There's a touch of Alice in Wonderland in the check-in desks that are upside-down tables and the big chairs on small rugs. There's a riff on buttoned-down DC masculine power going on, too, with clubby pinstriped chairs meeting their match in hot-red vinyl couches, while big black lamps drip with crystal drops. Upstairs, rooms and suites have all the style and comfort you would expect. For something truly spectacular, the Extreme Wow Suite channels the Oval Office with curved walls and strong, masculine colors, while the Marvelous Suite has an ethereal palette of pales. All rooms have waterfall showers, and iPod docks are among the amenities. The Bliss spa is, well, blissful, and Jean-Georges Vongerichten's J&G Steakhouse, with chef Philippe Reininger at the helm, delivers a melding of classic steak and fish and clean, modish flavors in surroundings of simple elegance. (Michelle Obama has eaten here with friends.)
Check prices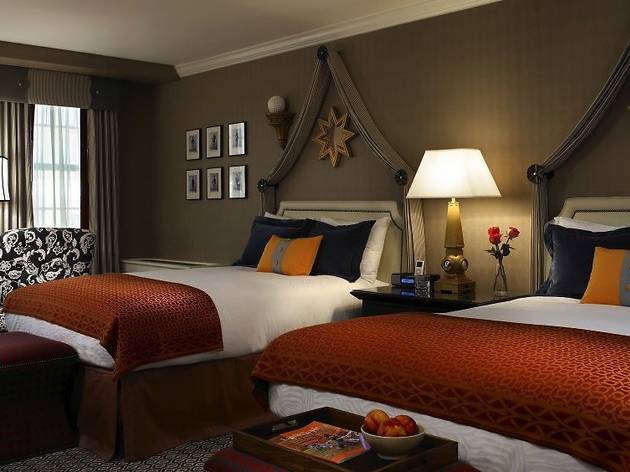 Monaco Alexandria
The Monaco Alexandria makes a bold design statement with its lobby/lounge. Walls and pillars are a glowing, striking blue, and there's just a touch of Old Shanghai in the gold on black patterned walls behind the red padded-leather reception desk. Furnishings here are a happy mixture: lots of shades and patterns are thrown together to great effect, with hints of whimsy in a leopardskin-painted fire surround. Bedrooms continue the bold theme. They're luxurious, many with brown-khaki walls, and lots of black and white in comfortable armchairs and chaises longues. Some feature bathrooms with two-person soaking baths. There's an indoor swimming pool in the third-floor fitness center.
Check prices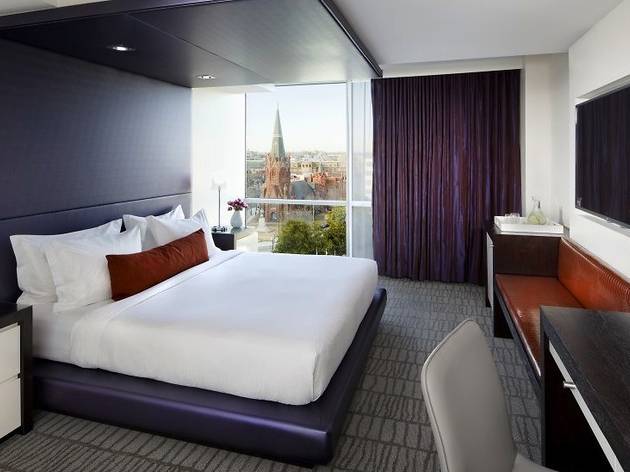 Donovan House
This contemporary hotel features guestrooms in purples and browns with hanging egg chairs, cylindrical-shaped showers and iPod docking stations. Floor- to-ceiling windows overlook Thomas Circle. The best views, however, are found people-watching on the ground-floor Asian fusion restaurant, Zentan, or at the rooftop bar, with outdoor fireplace and pool. 
Check prices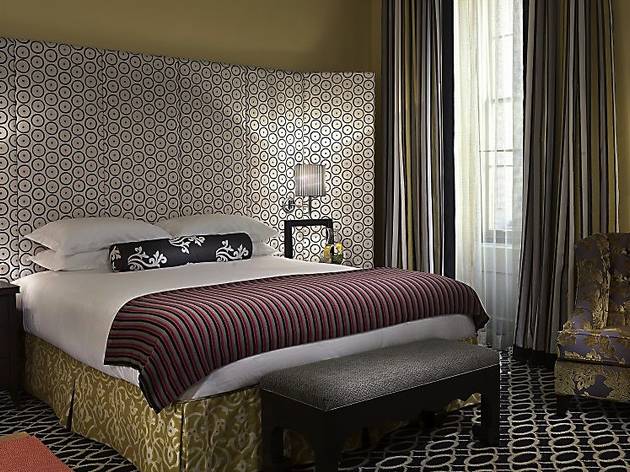 Monaco
The Monaco makes the most of its grand setting—an imposing neo-classical building that was once the main Post Office sorting office. The unusual premises mean irregular shapes, high ceilings and features such as cornicing add an extra touch of originality to the guestrooms, where dramatic furnishings such as black and white print headboards and curtains, with circles and stripes, add further individuality. It's not at the expense of comfort, however: furnishings are top of the range, bathrooms well appointed and rooms come with CD players and HD TVs. The large lobby/lounge is a stunner: painted a vivid kelly green and furnished with statement pieces, some modern classics, others one-off whimsical designs, that come together to create a gracious whole. There's a complimentary wine hour in the evening. The Monaco is the flagship property of the Kimpton group, which has several hotels in DC and Northern Virginia. Its conversion into a hotel was one step in the process of the regeneration of Downtown.
Check prices
See more hotels in Washington, DC