Share your city and win!
Review your favourite London places and events and you could bag yourself a stay at a luxury hotel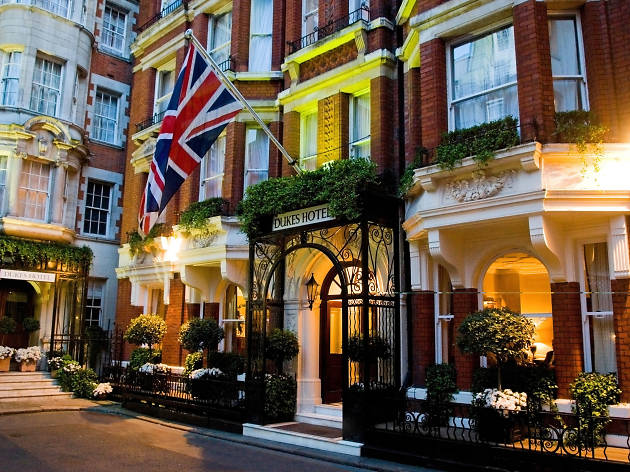 The best thing about Time Out is our amazing bunch of readers, who've done more in the capital than we ever could. So, we need you to tell us about your experiences of life in London – from restaurants to movies, theatre to clubbing and all the amazing stuff around town.

Share your thoughts, rate your experiences and as a thank you, we'll give you the chance of winning a luxury hotel stay.

Every rating and review will be put in the hat to win a stay with Small Luxury Hotels of the World (SLH). SLH have an impressive portfolio of over 520 of the world's finest small independent hotels, in more than 70 countries. From luxury spa resorts to chic city-break hotels, country houses to private island hideouts - if you win the monthly prize, you get to stay at one! They also have a great, free-to-join members club, which offers members free room upgrades, complimentary breakfast, late check-outs and a host of other great benefits – more information here.
The prize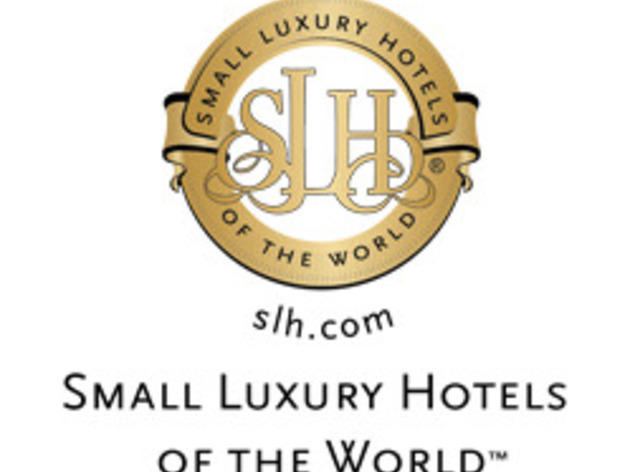 You could win: A two-night stay in any of the Small Luxury Hotels of the World properties, across the globe.

You've got until the last day of this month at midnight to leave your review. Remember - the more reviews you leave on the site the greater your chance of winning! Good luck!

Read the full terms and conditions
Review of the week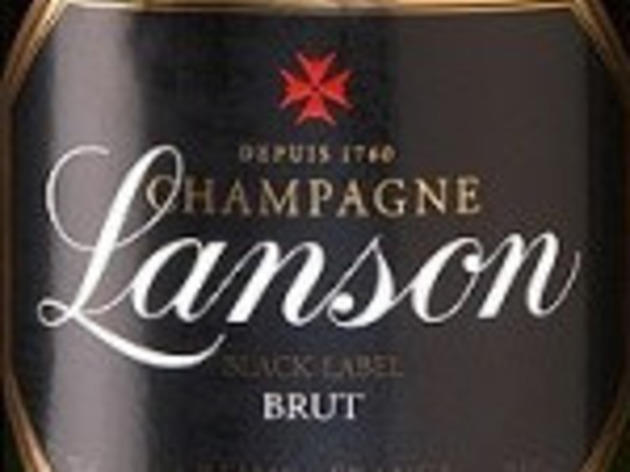 We're also giving you the chance to submit your words of wisdom to our 'Review of the Week' competition – each week we'll select the best submissions and publish them in the magazine and online. Whenever you submit a review, you'll get an email inviting you to take part, and the very best – as selected by our Editor – will win a bottle of Lanson champagne.

Find out more and see the latest reader reviews
Start reviewing
The Royal Botanic Gardens at Kew are 250 years old, but there's plenty here for the modern outdoor adventurer. You can still wander the old Victorian Palm House and indulge in a little old-fashioned promenading like someone in a BBC costume drama, but these gardens, originally developed in the back yard of the royal palace favoured most by George III, are one of two national bases for research and education into botanical studies. So while you're seeking out the luscious flora (including the giant, stinking Titan Arum in the Princess of Wales Conservatory), there are scientists beavering away in labs and offices, out of sight. Each of the glasshouses has a different, maintained climate, designed to nurture everything from the world's largest water lilies to delicate Alpine flowers to tropical blooms. (The Temperate House is closed until 2018.) If you've got a head for heights, take the Tree Top Walkway where you get a bird's eye view of some of the park's centuries-old trees, then stroll down to the Chinese Pagoda, built in 1762. Towering over the southern end of the Gardens, it must have been an awesome and strange sight to eighteenth century Londoners. Come here to be inspired for your next garden makeover or to stroll the vast landscape of formal gardens, but then make time to seek out sculptures like Henry Moore's  'Reclining Mother and Child' in a stunning setting that changes with the light of each season. There's plenty to do. In fact, art alone could take up your
Book now
A lovingly restored 1950s ballroom, which is the only intact one left in London, deeming its art deco grandness Grade II-listed.
This London 2012 Olympic Games venue is open to the public for adrenalin-fuelled white-water rafting, canoeing and kayaking sessions – riding the rapids that challenged the world's best makes for an action-packed experience. On the centre's raft adventure, you'll be high-siding, spinning and nose dunking on the Olympic Standard Competition course before you know it. In addition to rafting, the lake, Legacy course and Olympic course are used for a number of kayaking activities catering for everyone from complete beginners to more proficient paddlers. New activities for the 2014 season include Hydrospeeding, which is similar to bodyboarding, or Hot Dog sessions, which are held on two person inflatables and acts as a good introduction to kayaking. Corporate and team building days out can be booked and, during the summer, the centre hosts canoe polo as well as aquathlons. Those who prefer to sit back and watch the action should head for the licensed café bar, which has a terrace overlooking the course. All rafters must be aged 14+. For opening times and seasons see the website.
Leighton House reopened in April 2010 after a £1.6 million refurbishment which has uncovered and restored many of the decorative schemes and features of the house, as well as a previously unseen staircase. In the 1860s the artist Frederic Leighton commissioned his friend, the architect George Aitcheson, to build him a showpiece house in Holland Park, which he filled with classical treasures from all over the world, as well as his own works and those of his contemporaries. The house was a work of art in itself, with every inch decorated in high style inspired by the studios Leighton had seen on his extensive European travels. There were magnificent reception rooms downstairs designed for lavish entertaining, and a dramatic staircase leading to a huge light-filled studio taking up most of the first floor. Four extensions were added over the years, the most striking addition the 'Arab Hall', designed to showcase Leighton's huge collection of sixteenth-century Middle Eastern glazed tiles. The house was created as a stage on which Leighton could play out his role as a great artist, contrasting with the tiny single bedroom, the only private space in the whole house. Today, the house is still an architectural treasure trove which belies its somewhat dour exterior and the museum holds, or has on loan, some fine paintings as well as drawings and sketches.
A well-regarded centre offering all things Japanese, from specialist food ingredients to kitchenware and homeware. 
Long stretches of Harrow Road are fairly unprepossessing, making Behesht a delightful – if slightly bonkers – surprise. The interior is a no-holds-barred hymn to the (real or imagined) aesthetic traditions of Persia. You're greeted in the lobby by walls festooned with wooden instruments and hung with tapestries, by dashingly aloof waiters with slicked-back hair, and by an amorous pair of green parrots in a large cage. Through to the dining room, and the decor is yet more flamboyant – fountains trickle and songbirds chirrup among pots, paintings and sculptures. The food doesn't let the side down; portions are enormous, and there's real complexity of flavour. Kashk-e bademjan – a warm paste of aubergine, walnuts and fried onions scooped up with handfuls of gargantuan flatbread – was a star of the meze-style starters, as was mirza ghasemi, a smoky hot dip of grilled aubergine, eggs and tomatoes. Mains include rafts of tempting grilled meats, but we chose stews slathered in dark, rich sauces – ghorm-e sabzi with lamb, kidney beans, dried limes and herbs (sharp and moreish); and fesenjan chicken that managed the tricky balance of being sweet and savoury without becoming sickly. There's no alcohol, so the final bill is gratifyingly low: extraordinary value.  
Book now
See more popular venues